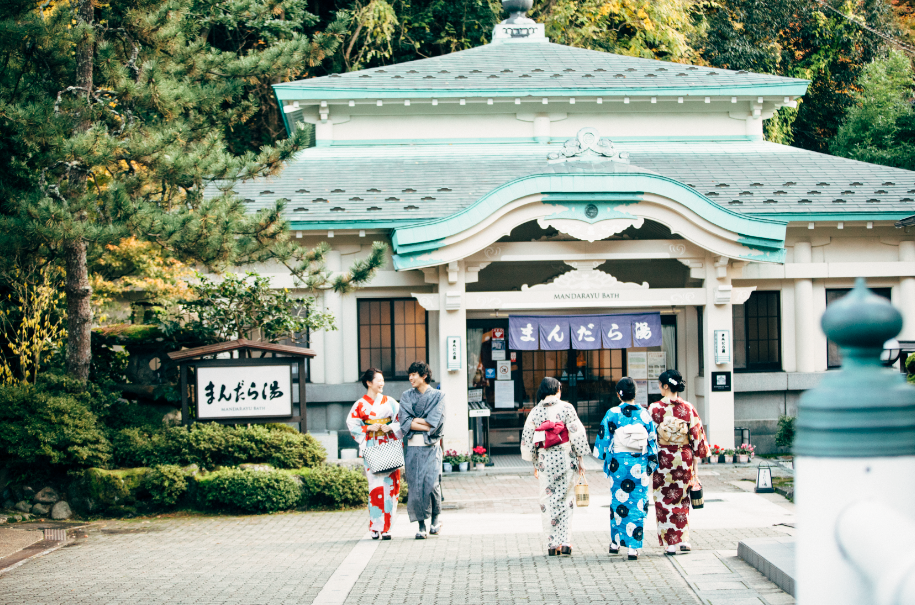 As Japan's borders gradually open to tourists, we at Visit Kinosaki are looking forward to greeting visitors back to our cozy hot spring town. Our doors are finally open, and we can't wait to welcome you!
2 Days & 1 Night of Blissful Relaxation
As a cozy hot spring town with over 1,300 years of history, it's no wonder Kinosaki Onsen is the ultimate destination for a relaxing hot spring getaway. Activities ranging from tranquil cultural experiences such as zen meditation and straw craft (Kinosaki's traditional art form), to more adventurous pursuits including hiking up Mount Daishi and Mount Kuruhi, are sure to excite visitors of all interests and ages. Check out our hand-picked suggestions for your next trip to Kinosaki, one of Japan's best hot spring spots!
Day 1: Getting Acquainted
After arriving at Kinosaki Onsen Station from either Kyoto or Osaka, drop of your luggage at the Kinosaki Onsen Ryokan Service Center and be on your way to discovering one of Japan's oldest hot spring towns. Enjoy lunch at one of the countless locally acclaimed eateries such as Off, a hip café serving Tajima beef burgers, or Orizuru, Kinosaki's premier sushi restaurant.  Start your trip with a visit to Onsenji Temple via the Kinosaki Ropeway. Once at Onsenji Temple, a local monk will be happy to teach you the traditional way of first paying respects to Kinosaki Onsen's guardian temple before entering the town's seven mystic hot springs. Afterwards, check into your inn, and before the hot springs, savor yet another filling Japanese meal in the comfort of your own room.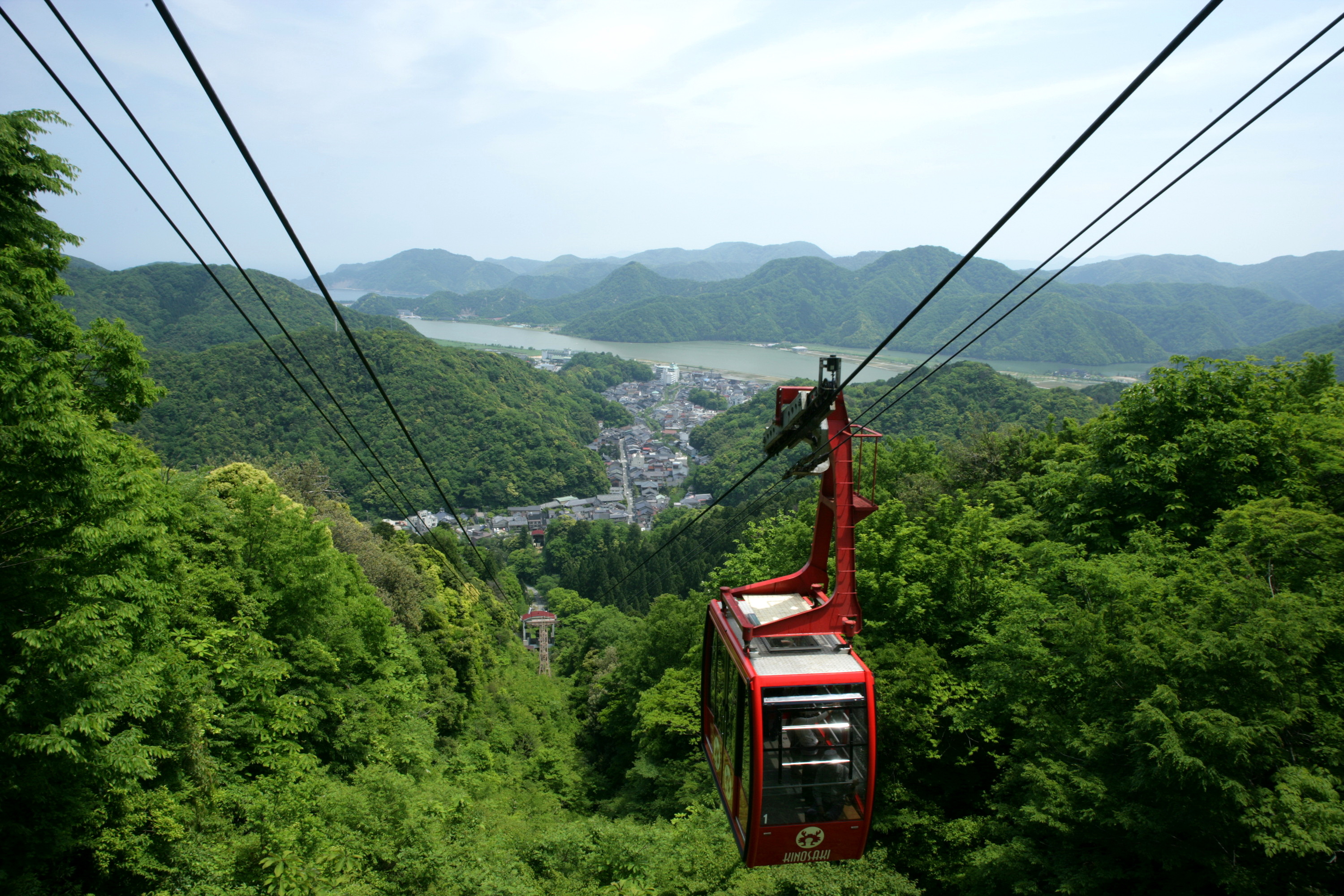 Day 2: Crafts and Baths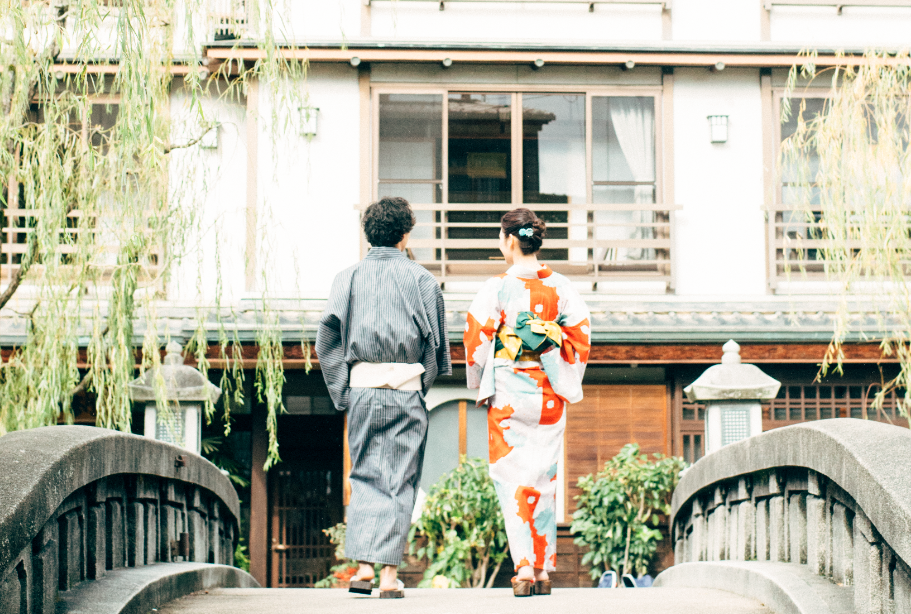 After a hearty breakfast served in your accommodation's room and checking out, wave goodbye to your hosts and walk over to Kamiya Mingei, the workshop of one of only 4 craftsman who practice the art of straw craft. Exclusively found in Kinosaki Onsen, straw craft involves cutting colored pieces of wheat straw and cutting them into shapes to create unique and detailed works of art. Mister Kamiya, the owner of Kamiya Mingei, will be there to guide you through creating your very own designed keepsake box.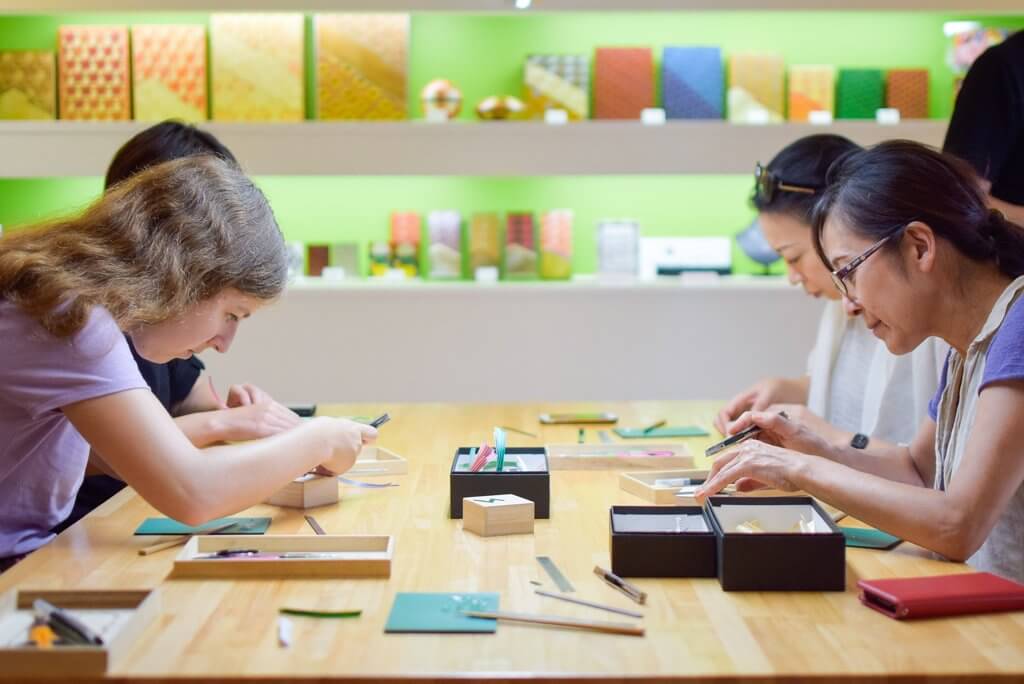 After creating your straw craft box, enjoy one last round of soaks in Kinosaki's hot spring baths. In addition to the seven public hot springs, it is also recommended to try soaking your feet in some of the town's free footbaths while waiting for your train back to Osaka or Kyoto.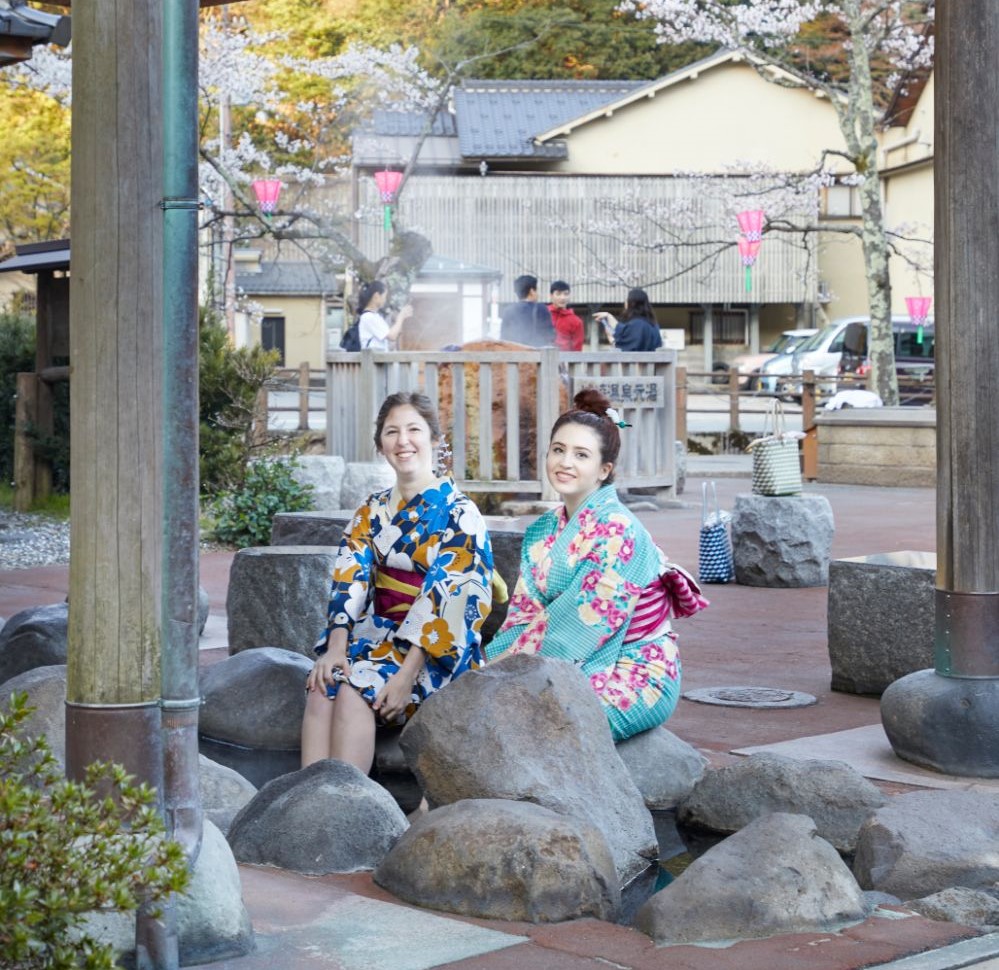 See you at the hot springs!