1. What are the "SDGs" about?
SDGs stands for "Sustainable Development Goals." They are goals that were set by the United Nations at the 2015 UN Sustainable Development Summit, upholding seventeen goals that are aimed to be achieved between 2016 to 2030.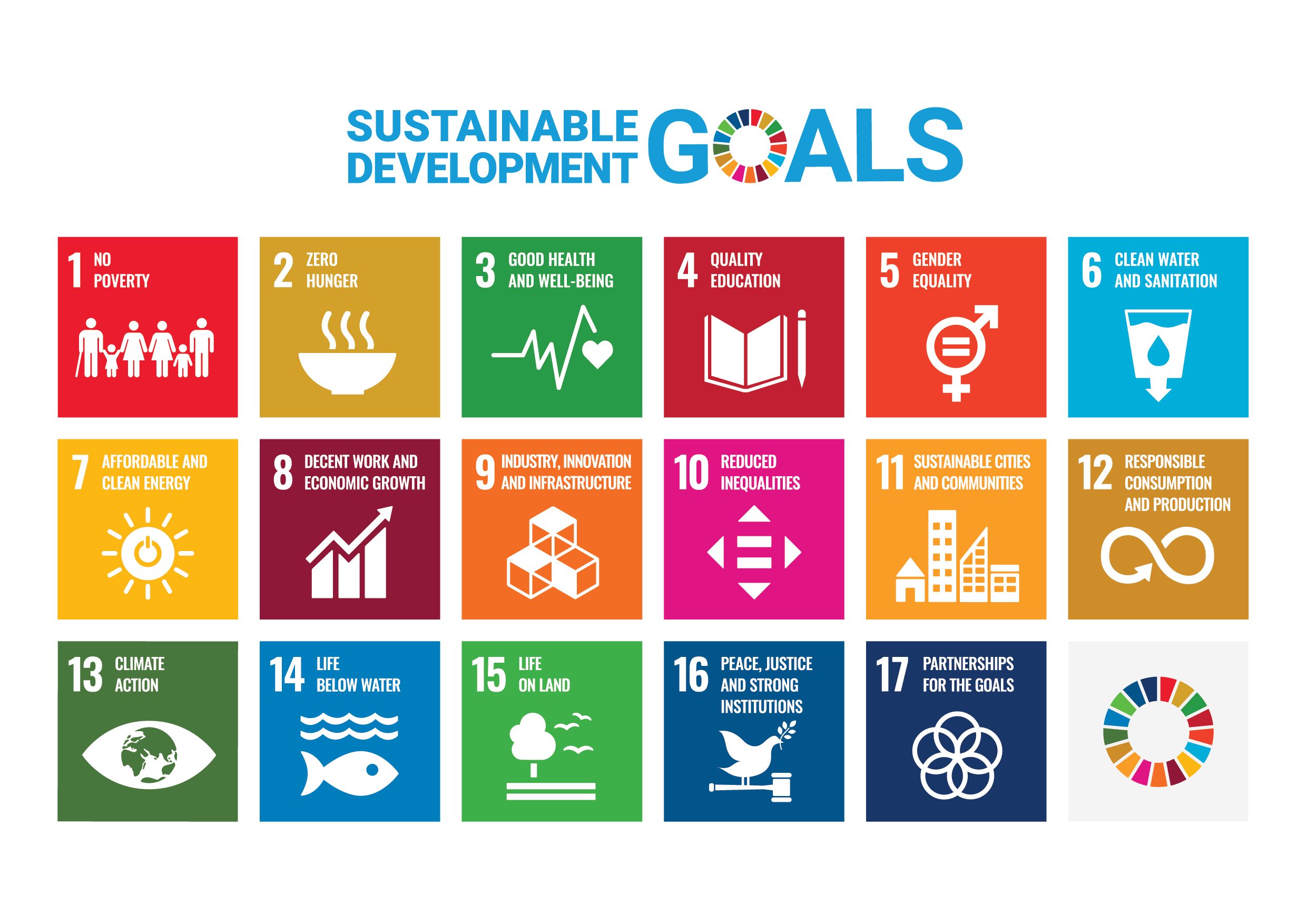 The seventeen goals cover diverse subjects, including goals related to environmental themes, such as "SUSTAINABLE CITIES AND COMMUNITIES" and "CLIMATE ACTION," to themes that are recently drawing attention in Japan such as "GENDER EQUALITY" and "DECENT WORK AND ECONOMIC GROWTH."
2.Global Certification
OUR CITY HAS BEEN SELECTED AS PART OF THE 2021 TOP 100 DESTINATION SUSTAINABILITY STORIES BY GREEN DESTINATIONS
3.SDGs in Toyooka
PRESERVING A NATIONAL NATURAL TREASURE
The Oriental White Stork once lived in the wild in Japan. In 1971, the last wild Oriental White Stork disappeared from the skies of Japan. Toyooka City in Hyogo Prefecture created a breeding and research facility to begin breeding and raising them in captivity. In 2005, they were successfully reintroduced into the wild for the first time. Currently, about 270 Oriental White Storks fly grandly in the skies of Toyooka. We continue to preserve their habitat.
-ESTABLISHING A SUITABLE ENVIRONMENT-
A supportive environment is essential for the Oriental White Stork to be successful in the wild. They are at the top of Japan's natural ecosystem food chain, so their environment must support the animals they feed on as well. Ideal locations are undeveloped woodlands near populated areas, rice paddies, rivers, and water ways. Along with a supportive natural environment, it is also necessary to have a strong cultural environment conducive to the Oriental White Stork. Human lifestyles and values were a notable factor that contributed to the near extinction of the species in the past.

In Toyooka, work has been done to preserve and create an optimal wetland environment that will become their permanent habitat. There are currently more than 6 of these habitats in the Toyooka area. They include Hachigoro Toshima Wetland, Kaya Wetland, Maruyama River, Tai Wetland, Rice Paddy Biotope, Lower Maruyama River, and surrounding rice paddies.
Environment and Oriental White Stork friendly rice
Stork Natural Rice uses an environmentally friendly farming method that cultivates quality rice while nurturing various living creatures, but was originally created to support the Oriental White Storks' revival. This farming method enforces agricultural laws that aim to enrich the culture, community, and environment; and to cultivate delicious rice and various creatures, including Oriental White Storks. It does not rely on agricultural chemicals and chemical fertilizers, making it healthy and safe for consumption.

Also, the way the fields are maintained is a little different from other rice growing methods. To help support the Oriental White Stork, the fields are flooded during the winter, and farmers use a method called "deep water management" which requires deeper water levels than general agricultural methods. The deeper water makes weeds less likely to sprout and, along with winter flooding, provides the Oriental White Stork with more food.
Transforming Marine Debris into Bags|Utilizing Toyooka's Local Industry
"In an effort to reduce the amount of plastic waste in the ocean, which causes environmental pollution, an initiative has been launched to recycle used fishing nets, which had until then been only partially recycled, into bags and other products through corporate cooperation.

The bags presented this time were made from discarded fishing nets collected in the Doto area of Hokkaido and manufactured in Toyooka City, which boasts the largest production volume of bags in Japan. They were made after the production of recycled pellets as raw materials, yarn making, and weaving processes were carried out in collaboration with several companies that are members of Alliance for the Blue.

Alliance for the Blue is a general incorporated association established last year with the aim of solving the problem of plastic waste in the ocean. This association, with the participation of about 30 companies involved in plastic from manufacturing to sales and recycling, along with the Nippon Foundation started this initiative."
Yuri Shozaburo (Hyogo Prefecture Bag Industry Association Board Chairman)
"In the West, SDGs are becoming the norm. In the future, Japanese companies will not only have to sell their products, but will also have to consider sustainability in their efforts. We also feel a great responsibility [in considering sustainability] and have thus developed a bag made from discarded fishing nets. The reason for unifying the bag's color scheme with blue, such as aqua and navy, is because we want operate with the thought to contribute to the reduction of marine litter as much as possible. Toyooka Kaban aims to make products that are not disposable but that can be used for a long time."
RYOKAN STAY IN KINOSAKI
In 1925, after a devastating earthquake and subsequent fire in Kinosaki Onsen, almost all of the town's buildings were destroyed. In rebuilding the town, the citizens preserved the traditional townscape with wooden inns and other establishments, all three stories high or less.
Kinosaki Onsen, like Kyoto, maintains a strong sense of culture and tradition when it comes to their buildings. Lining the main streets and tucked away along on the mountainside backstreets are beautiful ryokan with classic architecture. Almost all of the ryokan in Kinosaki Onsen are locally owned and operated.
When staying in Kinosaki Onsen, guests should stay in one of these charming ryokan if they are looking for the ultimate cultural immersion. From the tatami flooring and futon bedding to the yukata and lavish kaiseki meals, every part of a ryokan stay is a cultural experience.