When pop culture comes into the minds of those interested in visiting Japan, many instantly jump to thoughts of the latest anime, manga, tech, and of course the adorable mascots repping various businesses and locations across the country.

Often referred to as yuru-kyara (a laid-back character to represent a certain place), mascots are often just as famous and beloved as the area they are tasked with representing.

In Toyooka City, locals who have lived here for years and newly arrived visitors alike are charmed by the three lovable characters chosen to promote the eco-friendly town to the rest of the world.
Gen-San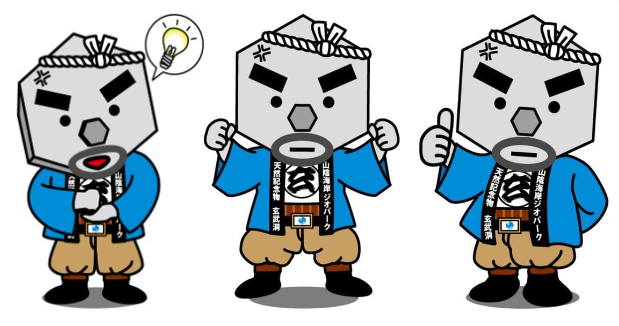 Said to have been born over 1.6 million years ago with the Genbudo Caves, Gen-San is a lovable grump with a heart of gold. Despite his "stone-faced" demeanor and hardened attitude, Gen-San has a soft spot for his hometown of Toyooka and loves promoting the city and the San'in Kaigan Geopark! When he is relaxing from his array of PR duties including appearing at events around Toyooka, Gen-San likes observing nature and also enjoys eating a bowl of rice, some pickled vegetables, and drinking sake.
Kou-Chan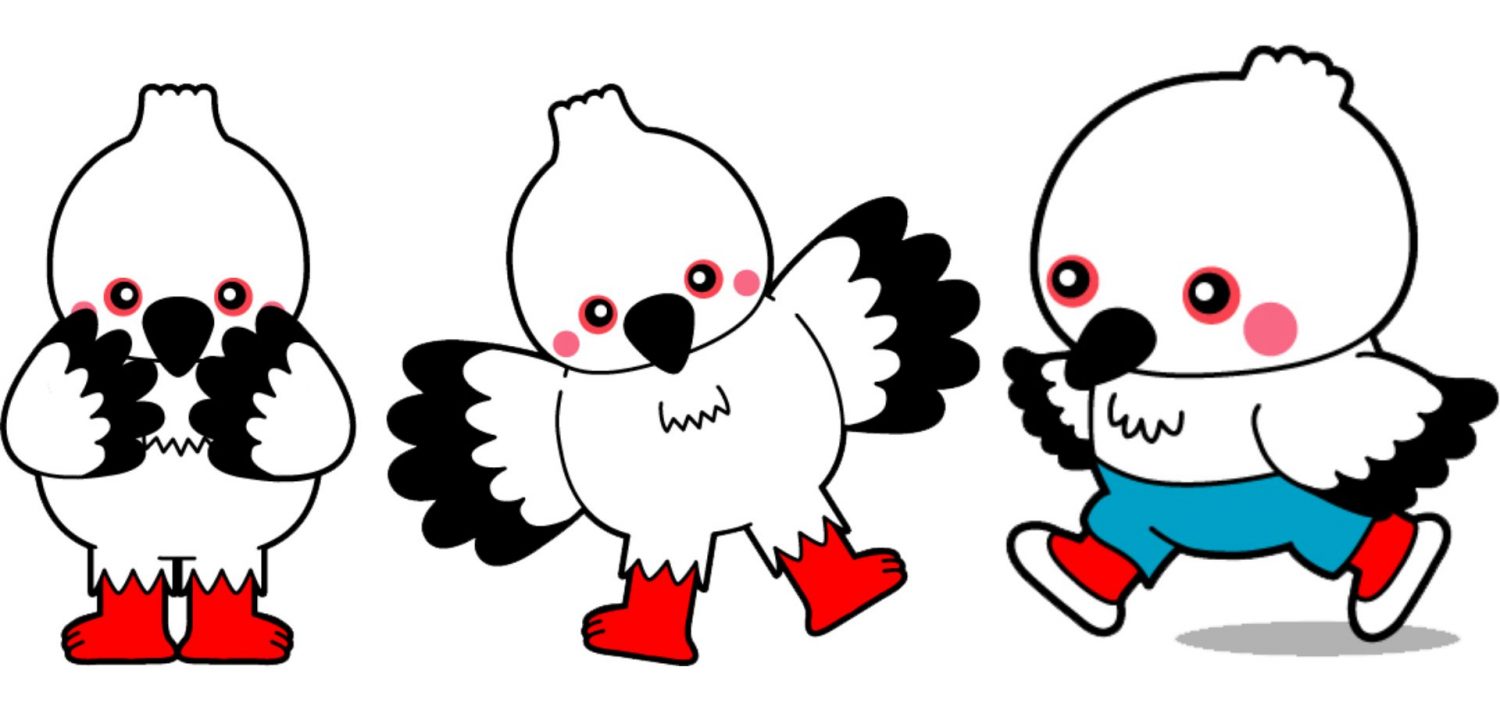 One of Toyooka's protected and revered Oriental White Storks, Kou-Chan finds fun in sharing the history and preservation story of Toyooka's stork population. As Kou-Chan educates locals and visitors about environmental preservation, their ultimate dream is that everyone they meet will become friends with the storks! During their free time, Kou-Chan can be found flying through the skies of Toyooka, relaxing in the rice fields and wetlands, or enjoying a helping of fish, grasshoppers, and other yummy foods.


Ou-Chan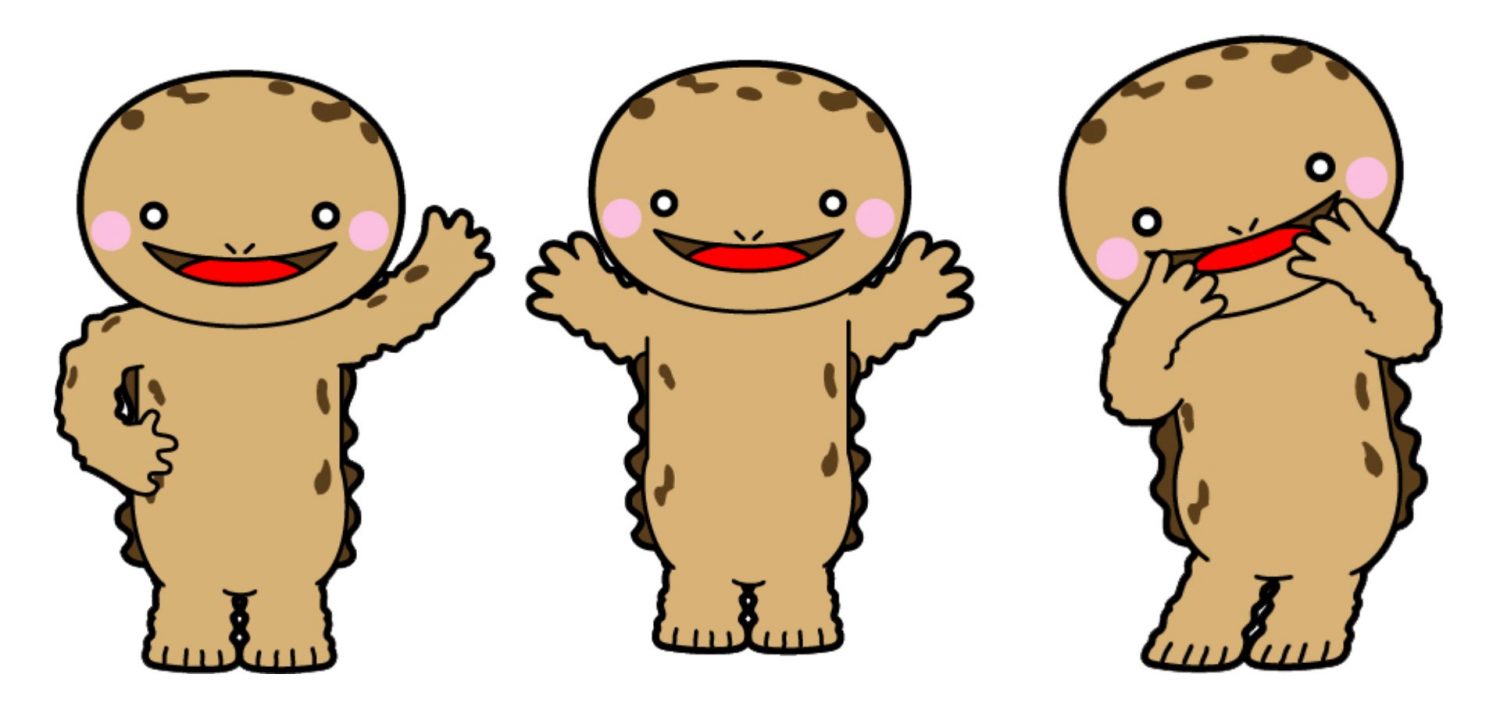 A giant salamander who spends his days taking a dip in the rivers of Toyooka, Ou-Chan is always seen with a smile on his face and an appetite for any fish and crabs that pass his way! Ou-Chan likes to take life slow, and he enjoys lying around in the water. He also has a passion for teaching others about keeping rivers clean! Ou-Chan also likes swimming and wants to enjoy swimming with everyone in a nice clear river!

Gen-San, Kou-Chan, and Ou-Chan all hope that you enjoy your next visit to Toyooka City and Kinosaki Onsen! Be sure to keep an eye out for artwork, signs, and souvenirs featuring these three friends around town.