Genbudo Cave Hydrangeas
Perhaps one of the most widespread harbingers of summer in Toyooka City are the blooming hydrangeas, a flower originally cultivated in Japan, found across all areas of town.
The summer of 2022 is no different! Check below for a complete rundown of optimal hydrangea flower viewing times, places, and other great activities to enjoy in between.
Genbudo Caves (map): from June
The Genbudo Caves is a scenic park in Toyooka City that is home to five beautiful basalt caves with hexagonal stone patterns and columnar stone joints. Begin your summertime adventure exploring Genbudo Park and admiring the unique formations of this natural national monument, also a part of the San'in Kaigan UNESCO Global Geopark. During June and July, vibrant blue hydrangeas can be seen sprouting in groups alongside the caves and walkways, creating an exceptional natural contrast between delicate blooms and commanding cave formations.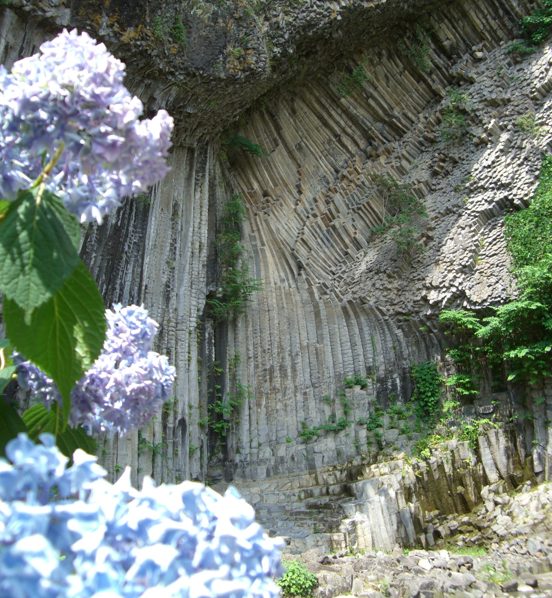 Enjoy the rest of the afternoon perusing the Genbudo Museum. Savor a local lunch at the museum cafe as you further admire the summertime scenery the Maruyama River provides diners. Afterwards, perhaps try your hand at willow craft and weave your own basket or coaster in a crafty and relaxing experience with the help of museum staff.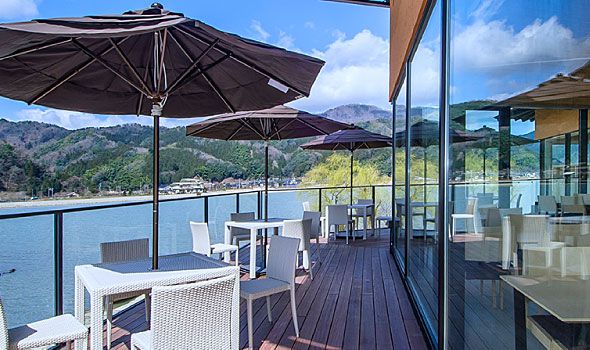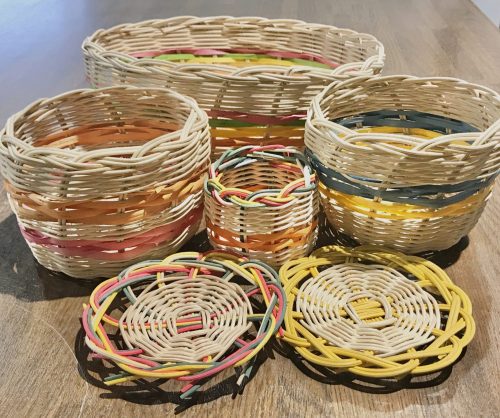 Tanto Okuaka Area (map): From late June to early July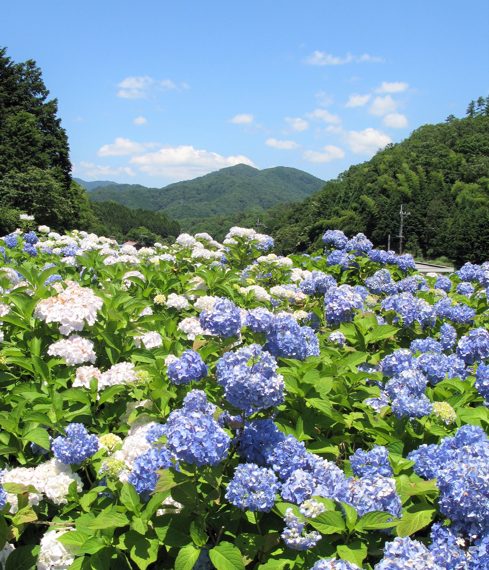 The countryside town of Tanto runs a yearly hydrangea viewing from late June to early July in the Okuaka area. On June 26 from 9:00~16:00, enjoy the array of hydrangeas at the official Hydrangea Fest with locals.
Afterwards, take a tranquil soak at Tantan Hot Spring, one of Tanto's cozy hot springs tucked away in the Sakano Valley. Unwind while enjoying the indoor and outdoor baths along with the green mountain views.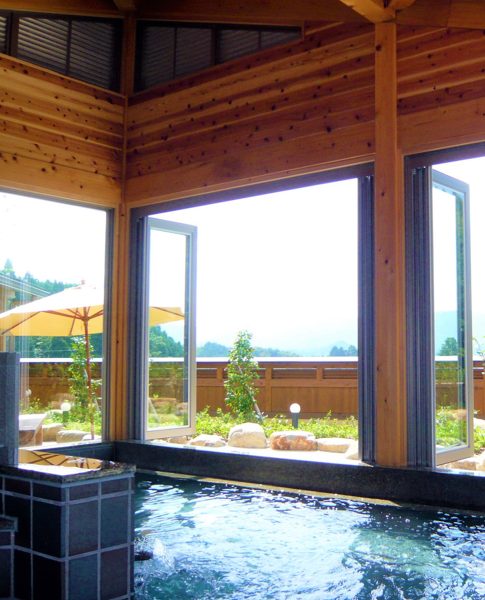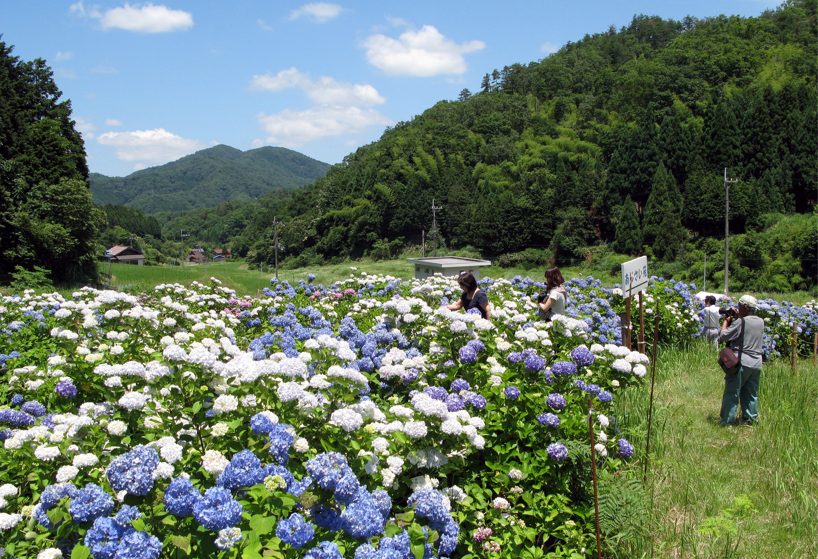 Tanto Okuaka Hydrangea Fest