It's a celebration every night

From the end of July to the end of August, there are festivals happening every day in Kinosaki Onsen! Experience nostalgic Japan with everything from classic games like shateki and food stalls to fireworks and lantern-making.
There are different types of festivities for you to enjoy

At the Shrine Festival, you can find food stalls and games at Shisho Shrine, located next to Goshono-yu.

The Kinosaki Furusato (Hometown) Festival is a traditional Japanese festival with food, game stalls, and performances (like taiko drumming) along the street in front of the station and Otani River.

The Miss Yukata Contest is a competition between 8 women who wear yukata to represent the beauty of Kinosaki Onsen.

On many evenings at 9 pm, you can witness colorful fireworks over the Otani River, the main river in the center of Kinosaki Onsen.
Don't miss the Lantern Festival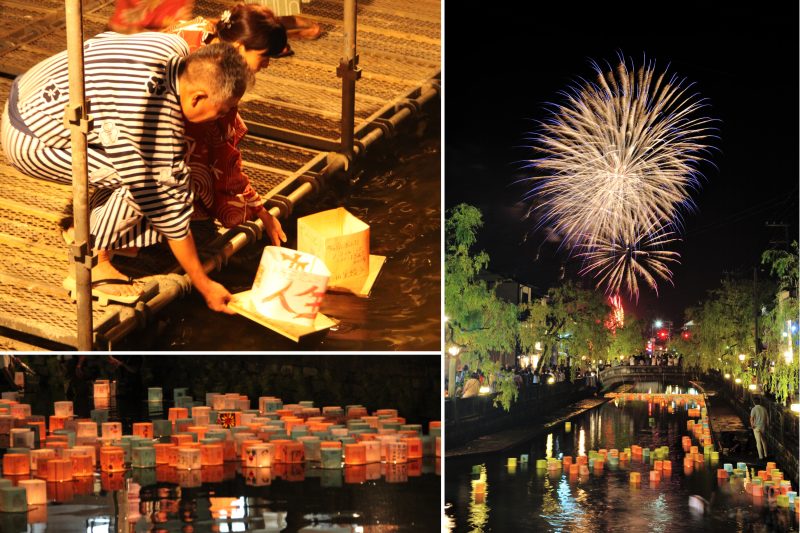 At the highly-anticipated Lantern Festival, hundreds of lanterns made by the festival goers float down the Otani River. They write wishes on a paper lantern, put a candle inside and watch it float down the river--anyone is welcome to make their own lantern for free.
Enjoy the festivals in traditional yukata, courtesy of your ryokan or from the yukata rental shop.