Try this Izushi specialty
In Izushi castle town, brimming with atmosphere and nostalgic to the Edo era, enjoy this famous local buckwheat noodle dish, Izushi 'Sara' soba. Made from carefully-selected domestic buckwheat flour and fresh high-quality Izushi water, Mikura's Izushi Sara Soba is all diligently crafted using traditional methods by skilled artisans.
Made from natural Rishiri kelp, Mikoji bonito, and a mixture of soy sauce, sugar, and mirin; the method for making the soba's dipping sauce has been carefully refined since the restaurant's founding in 1994. Enjoy your soba with a generous drenching in their specialty dipping sauce.
Soba-making Experience
Not only can you order a tasty soba dish at the restaurant, but you can also experience a soba-making lesson, instructed by the soba-masters of Mikura themselves! Under the shop owner's guidance, this fun and challenging experience can be enjoyed by couples, families, and friends alike.
After the experience, enjoy eating your very own freshly-made soba!

How to make Soba noodles
Truly anyone can do it. Here we'll show you a glimpse of how. It only takes a day to learn, but years to master!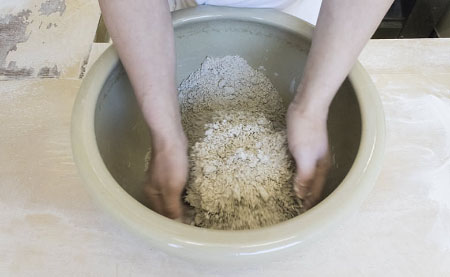 Mix the soba flour with hands until it hardens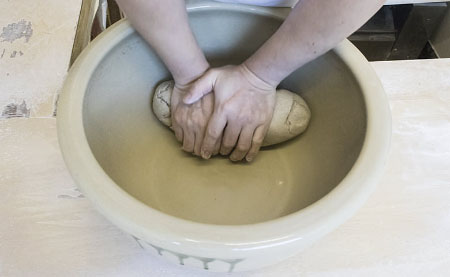 Once it hardens, ball into one large lump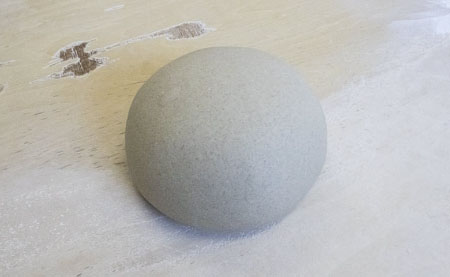 Roll until the surface of the ball is smooth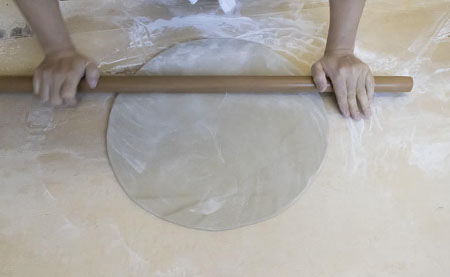 Flatten out the ball with a rolling pin. Sprinkle flour on the dough at regular intervals, this evens out the consistency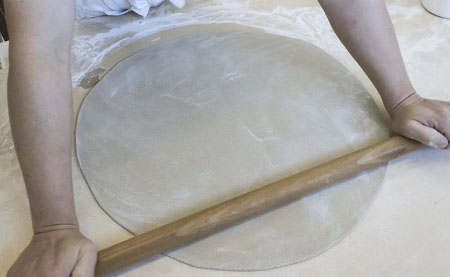 Keep rolling the dough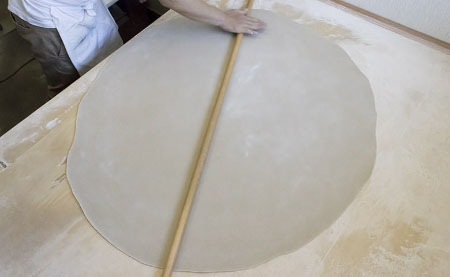 Roll until the flattened dough is about 1 millimeter thick and crepe-like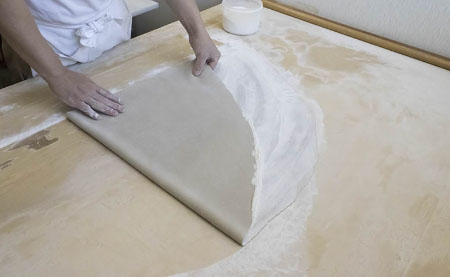 Fold the dough several times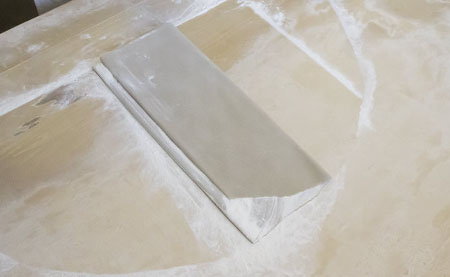 The completed soba 'crepe'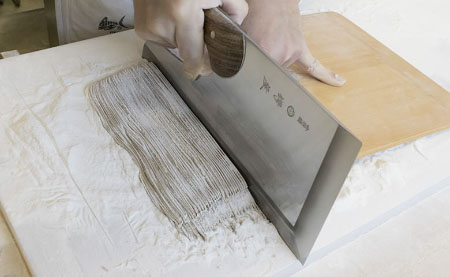 Slice the soba into 1 mm noodles with a special blade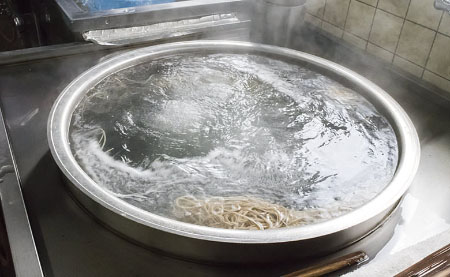 Boil with plenty of water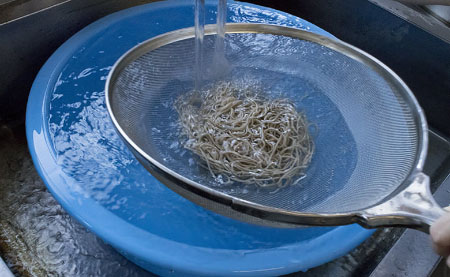 Drain the soba and...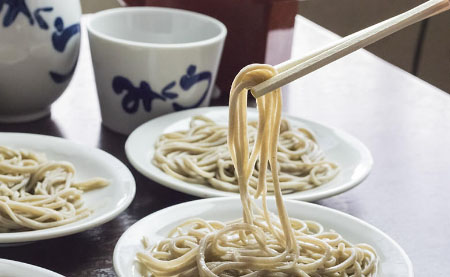 ... bon appétit!
Information listed below was last updated 04/2021 and is subject to change. Contact the business directly for updated information. Note, most businesses can only speak Japanese.
BUSINESS INFORMATION
Business Name

Izushi Sara Soba Mikura
Restaurant Type

Restaurant
Business Hours

10:00 to 18:00
Holidays / Closed

Irregular holidays
Telephone

0796-52-2133
Address

129-19 Kobito, Izushi, Toyooka City, Hyogo Prefecture
Homepage
Average Price Range

900 to 1,500 yen
Payment Accepted

Cash, credit card
Distance from_Station

20 minutes by bus from Toyooka Station, then a 2-minute walk from the bus stop
Language Support

Sorry, but only Japanese is spoken.
SEATING INFORMATON
Style

Casual
Number of Seats

86 Seats
Private Dining Rooms

None
Smoking / Non-smoking

No smoking (a smoking area is located outside)
Space / Facilities

5 Tables (4 tables seating 4 people each, 1 table seating 2 people), 15 tatami room seatings (4 tables seating 6 people each, 11 tables seating 4 people each)
MENU
Breakfast

Not available
Lunch

Available
Dinner

Not available
Course / Sets

Set menus available for groups/organizations: (booking must be made at least 3 days in advance)

Sara soba noodles, 3 pieces of sushi, Aemono (Japanese vegetable side dishes) and Manju (steamed red bean bun) – 1,100 yen

Sara soba noodles, boiled fish, 5 pieces of sushi, Aemono (Japanese vegetable side dishes) and Manju (steamed red bean bun) – 1,650 yen
Drink

Soft drinks, beer and other alcoholic beverages
Specials

Izushi Sara Soba noodles
Menu Languages

English and Japanese menus available
OTHER
Parking

30 car parking spots and 3 bus spots
Service Charges

None