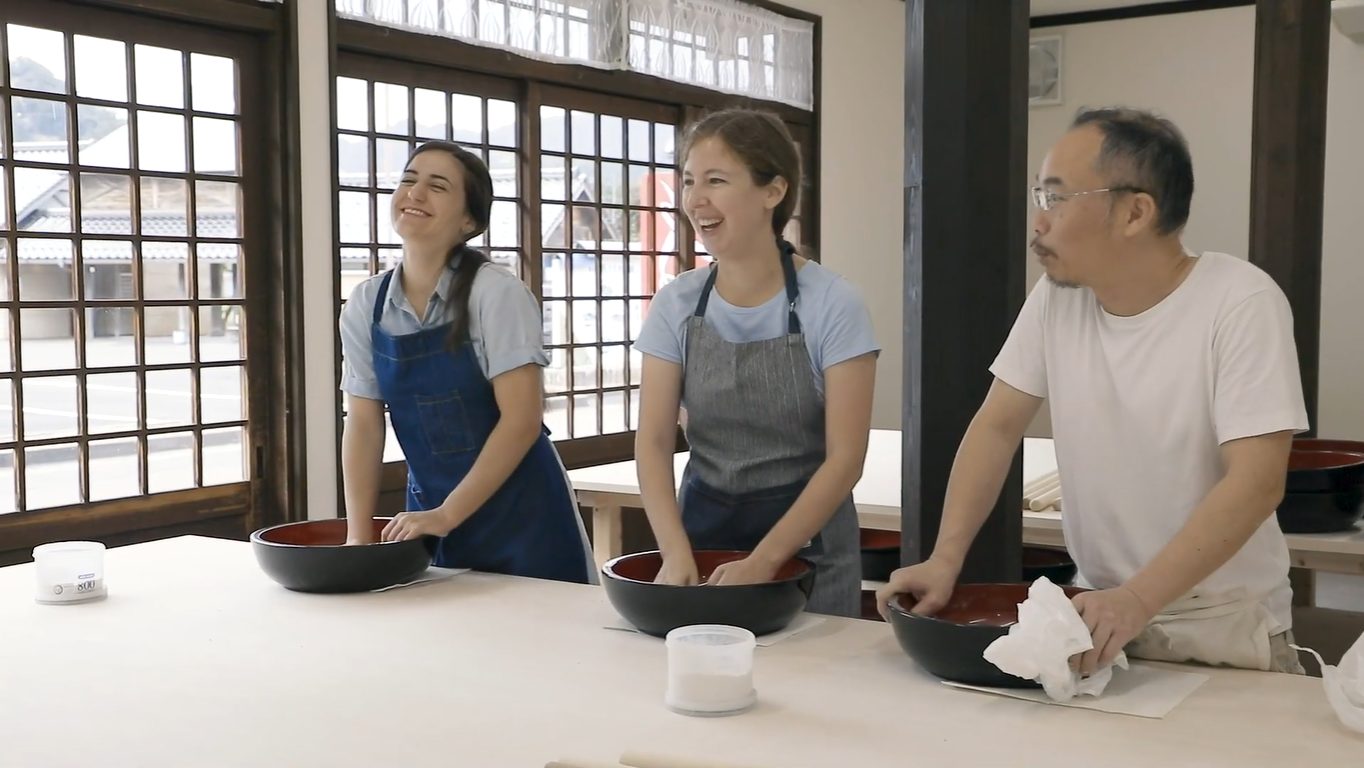 Soba, or buckwheat noodles, are a Japanese favorite on both cold and hot days. In Izushi, a castle town popular for its nostalgic atmosphere of old Japan, Izushi Sara Soba is their specialty. While soba is usually served in large dishes, Izushi Sara Soba is served in small portions on small plates. Part of the reason for this is to showcase the town's Izushi-yaki, Izushi-made porcelain characterized by its silken texture and delicate sculpture which is produced by the potter's polished skill. In 1980, the Japanese government designated it as a traditional handicraft. With soba being a staple in this small historical town, why not learn how to make your own soba from scratch from an experienced artisan?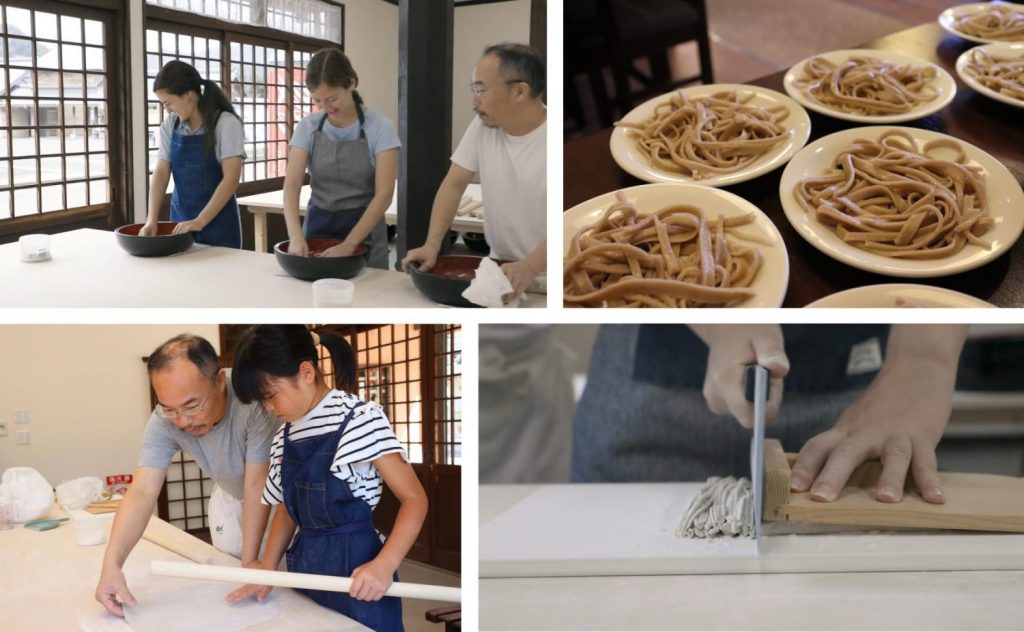 Starting from freshly-ground buckwheat flour, mix the dough with water, knead it, stretch it, fold it, cut it, and boil it with the help of an artisan. Afterwards, enjoy your soba with chilled Japanese soup stock called dashi, daikon (radish), grated yam, wasabi (Japanese horseradish), spring onions, and/or raw egg.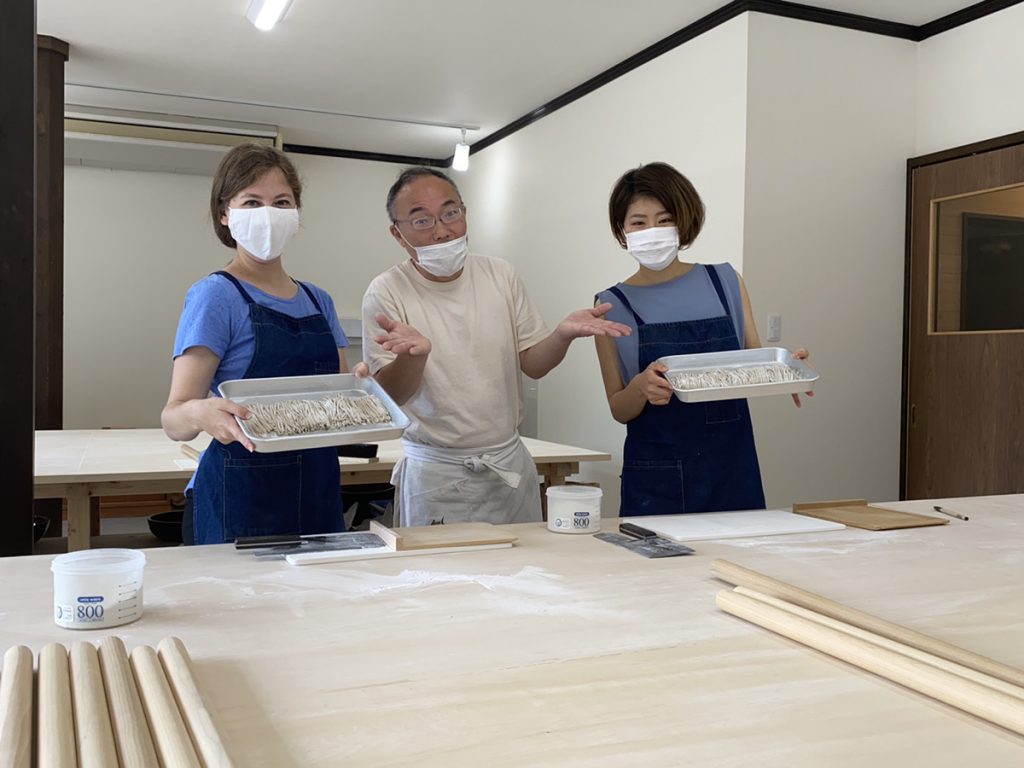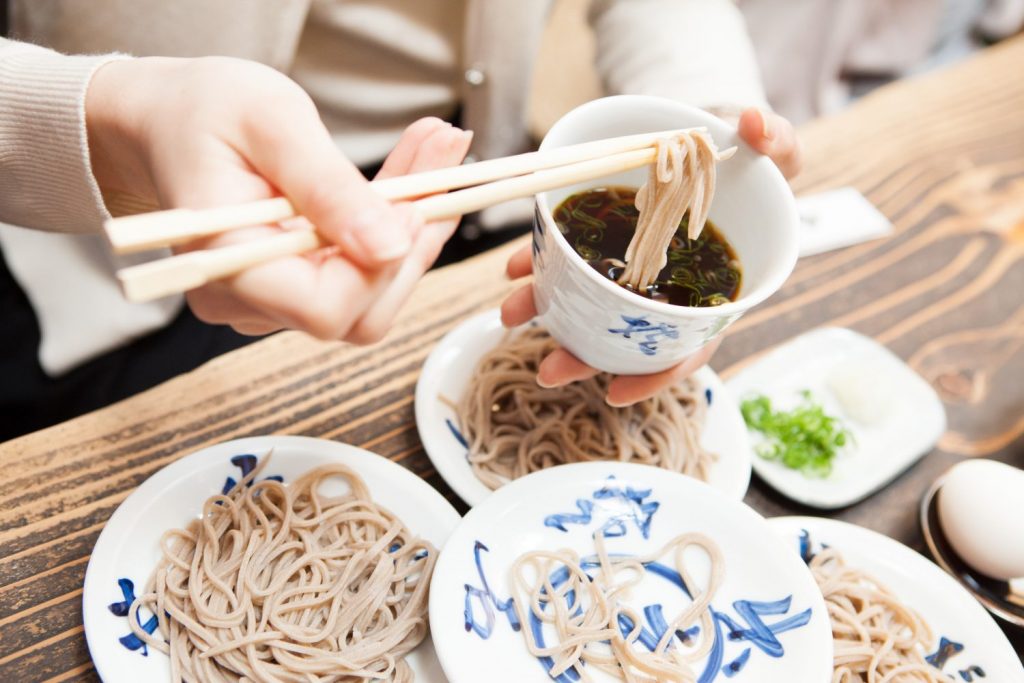 DETAILS
REGISTRATION START

2020/09/07
RESERVATION DEADLINE

5 days before activity
ACTIVITY OPTIONS

Plan A (10:00-11:30)
Plan B (11:00-12:30)
Plan C (13:00-14:30)
Plan D (14:00-15:30)
SCHEDULE
(Some times may differ)

10:00/11:00/13:00/14:00 - Meet at Izushi Sara Soba Mikura
Under the guidance of a soba artisan, make soba noodles, starting from freshly-ground buckwheat flour (about 1 hour)
Mix the dough, knead it, stretch it, fold it, cut it, and boil it with the help of an artisan
11:00/12:00/14:00/15:00 - Enjoy the Izushi Sara Soba that you made yourself along with some traditional Japanese sweets (about 30 minutes)
ACCOMPANYING GUIDE
(INCLUDED OR NOT)

Not Included
MEETING PLACE

Izushi Sara Soba Mikura, 129-19 Kobito, Izushi-cho, Toyooka-shi, Hyogo 668-0256
PRICES
(Per person unless otherwise noted)

| Number of People Participating in Total | Price per Person |
| --- | --- |
| 1-6 people | 2,400 yen |
INCLUDED IN THE PRICING

Soba-making activity, soba meal
CANCELLATION FEES

| Day of Cancellation | Cancellation Fee (% of activity price) |
| --- | --- |
| The day of | 100% |
| The day before | 50% |
| 2-7 days before | 30% |
| 8+ days before | 0% |
ACCEPTED PAYMENT TYPES

Pay by credit card (VISA, MASTER, JCB, AMEX, DC) via an activity confirmation link in an e-mail that we will send to you following your reservation.
OPERATOR NAME

Izushi Sara Soba Mikura
Request Form