Yukata Rental in Kinosaki Onsen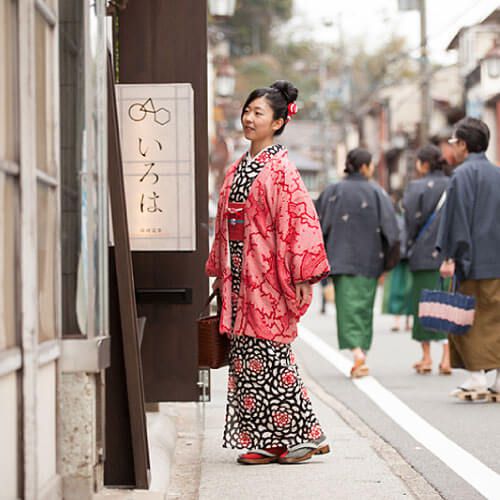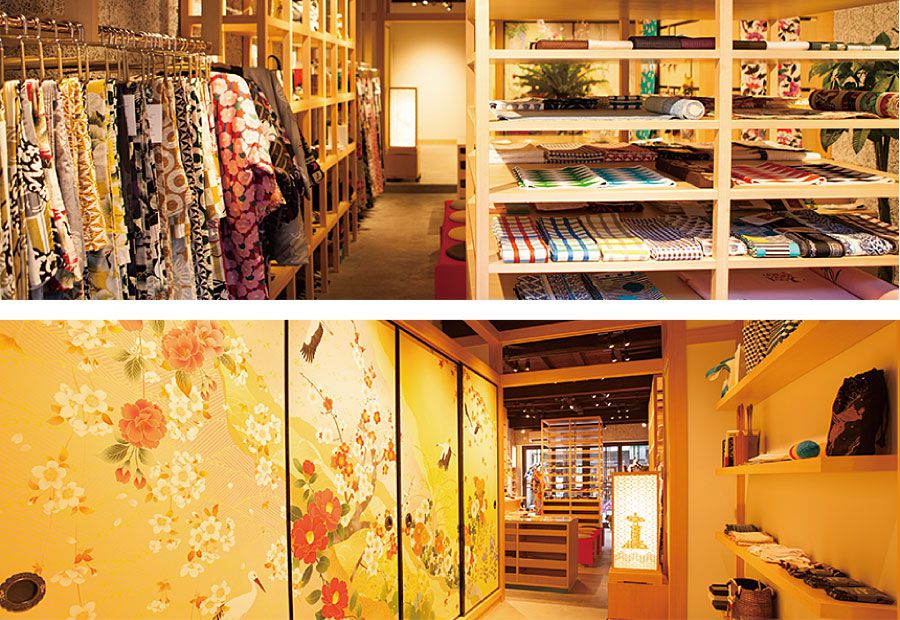 Become part of the traditional Japan atmosphere by renting a yukata during your visit to Kinosaki!
IROHA Yukata Shop & Rental is a chic yukata rental and sales shop located in the heart of Kinosaki. Both women and men can choose from a wide selection of stylish yukata to rent for the day. Whether you are staying the night in Kinosaki or are just planning a day trip, stroll around town in style wearing a colorful yukata.

All rental plans include the following: yukata, obi (kimono belt), yukata accessories, geta (Japanese wooden clogs), onsen basket, dressing service, and hair-styling.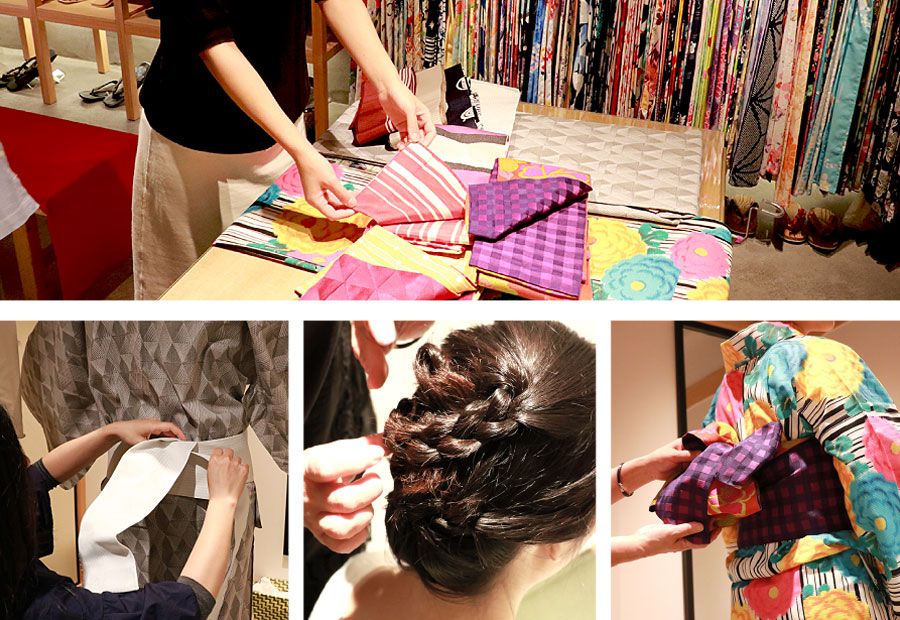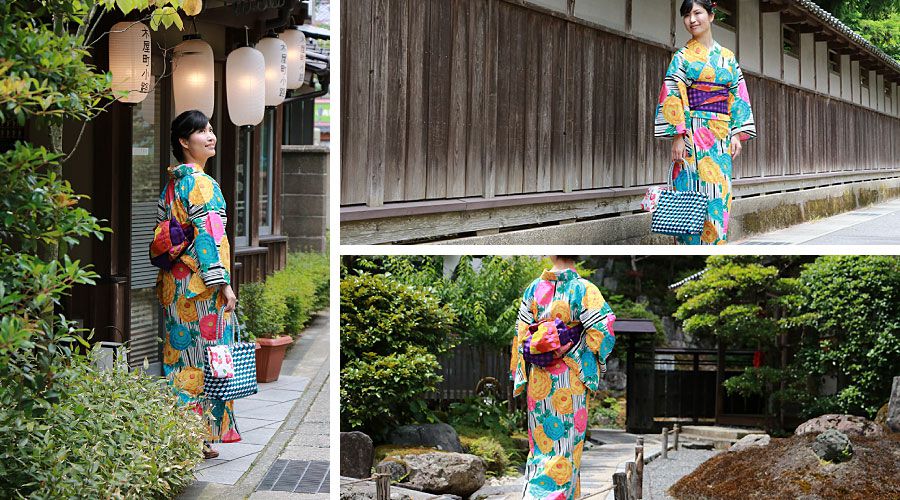 DETAILS
REGISTRATION START

2020/10/14
RESERVATION DEADLINE

7 days before activity
SCHEDULE
(Some times may differ)

Rental Procedure:
1. Meet at IROHA Yukata Shop & Rental.
2. Choose a yukata to wear
3. Change into yukata (Takes about 10-15 minutes per customer)
4. Get your photo taken
5. Explore and stroll around Kinosaki
6. Return to IROHA (Arrive at least 15 minutes before 10 pm)

Hours of Operation: 10:30~22:00 Closed: Thursdays
***The shop is open only in the case of reservations.
ACCOMPANYING GUIDE
(INCLUDED OR NOT)

Not Included
MINIMUM NUMBER OF PEOPLE

1
MEETING PLACE

IROHA Yukata Shop & Rental (449 Yushima Kinosaki Onsen, Toyooka-shi Hyogo 668-6101)
IMPORTANT INFORMATION

What to Bring:
Please bring 1 of the following: a passport, Japanese driver's license, or a Japanese residence card.

Important Points:
・A deposit of 3,000 JPY is required when renting a yukata.
・You must return the yukata before 21:45 pm or your deposit will not be returned.
*Attention: The shop is closed from 17:00 to 20:30
・Your deposit also will not be returned if yukata is highly damaged or soiled.
・If you want to purchase a yukata from the shop, prices start from 4,070 JPY.



MUST READ NOTES

***The shop is open only in the case of reservations.
Please indicate the time of your visit in the "Comments" box when making a reservation.
The shop can take reservations from10:30AM to 4:30PM.
Please arrive at the reserved time. If you are more than 30 minutes late, your reservation may be cancelled.

***Price listed for your rental fee is a BASE AMOUNT. It may be higher depending on your yukata selection.
PRICES
(Per person unless otherwise noted)

| Number of People Participating in Total | Price per Male (base price) | Price per Female (base price) |
| --- | --- | --- |
| 1-4 people | 3,500 yen | 3,500 yen |
CANCELLATION FEES

| Day of Cancellation | Cancellation Fee (% of activity price) |
| --- | --- |
| The day of | 100% |
| The day before | 50% |
| 2-7 days before | 30% |
| 8+ days before | 0% |
ACCEPTED PAYMENT TYPES

Pay by credit card (VISA, MASTER, JCB, AMEX, DC) via an activity confirmation link in an e-mail that we will send to you following your reservation.
OPERATOR NAME

IROHA Yukata Shop & Rental
Request Form