Traditional Crab Lunch in Kannabe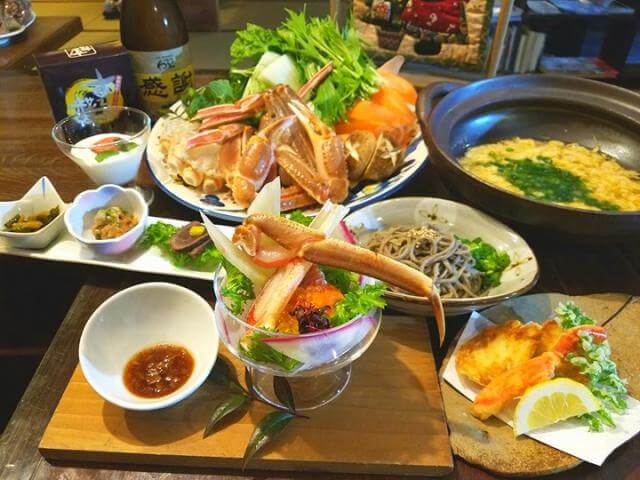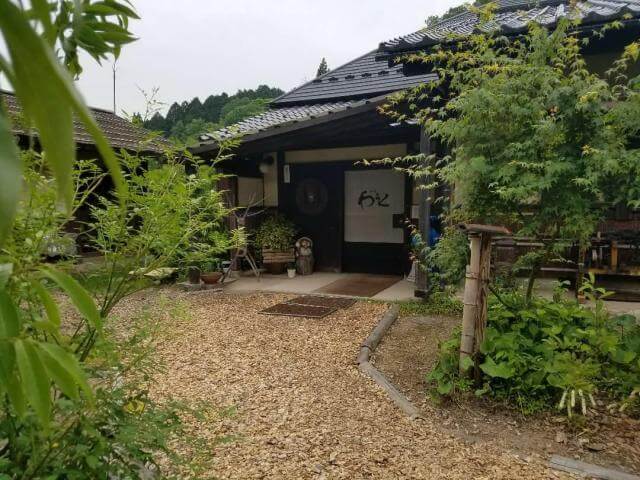 Enjoy a delicious crab lunch at the restaurant Waraku in the Kannabe Highlands! Take in the traditional atmosphere of Waraku, a restaurant in an old Japanese-style house that was featured on the popular Thai TV show "Sugoi Japan." Enjoy gourmet food and outdoor sports in the rich nature of the Kannabe Highlands.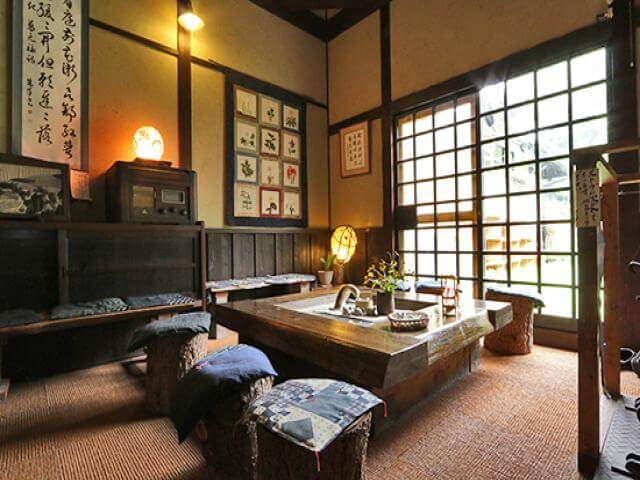 This is the lunch course menu, full of delicious crab dishes:
- Appetizer
- Sashimi
- Deep-fried crab
- Crab hotpot
- Soba noodles
- Crab rice porridge
- Dessert
DETAILS
REGISTRATION START

2020/01/30
RESERVATION DEADLINE

7 days before activity
SCHEDULE
(Some times may differ)

Meet in front of Hidaka Kannabe Tourist Information Center, located inside the roadside station.

To get there, take a city bus from Ebara Station to the bus stop Kannabe-Onsen-Yutorogi-Mae (神鍋温泉ゆとろぎ前).

Staff from Waraku restaurant will come to pick you up from the meeting place and drop you off there afterwards.

If you prefer to drive, you can make a reservation for a rental car via our website in the activities and tours section.
Waraku address: 1348-1 Hidakacho Tada, Toyooka, Hyogo 669-5371

Hours and Dates of Operation
Lunch:11:30-13:30 on weekdays
*The restaurant is closed every Monday.
ACCOMPANYING GUIDE
(INCLUDED OR NOT)

Not Included
MINIMUM NUMBER OF PEOPLE

2
MEETING PLACE

Kurisuno, Hidaka-cho, Toyooka-shi, Hyogo 〒669-5372
PRICES
(Per person unless otherwise noted)

| Number of People Participating in Total | Price per Person |
| --- | --- |
| 2+ people | 6,600 yen |
CANCELLATION FEES

| Day of Cancellation | Cancellation Fee (% of activity price) |
| --- | --- |
| The day of | 100% |
| The day before | 50% |
| 2-7 days before | 30% |
| 8+ days before | 0% |
ACCEPTED PAYMENT TYPES

Pay by credit card (VISA, MASTER, JCB, AMEX, DC) via an activity confirmation link in an e-mail that we will send to you following your reservation.
OPERATOR NAME

Waraku
Request Form