Takeno Salt Creation and Beach Cleaning
This tour is available from September~June only.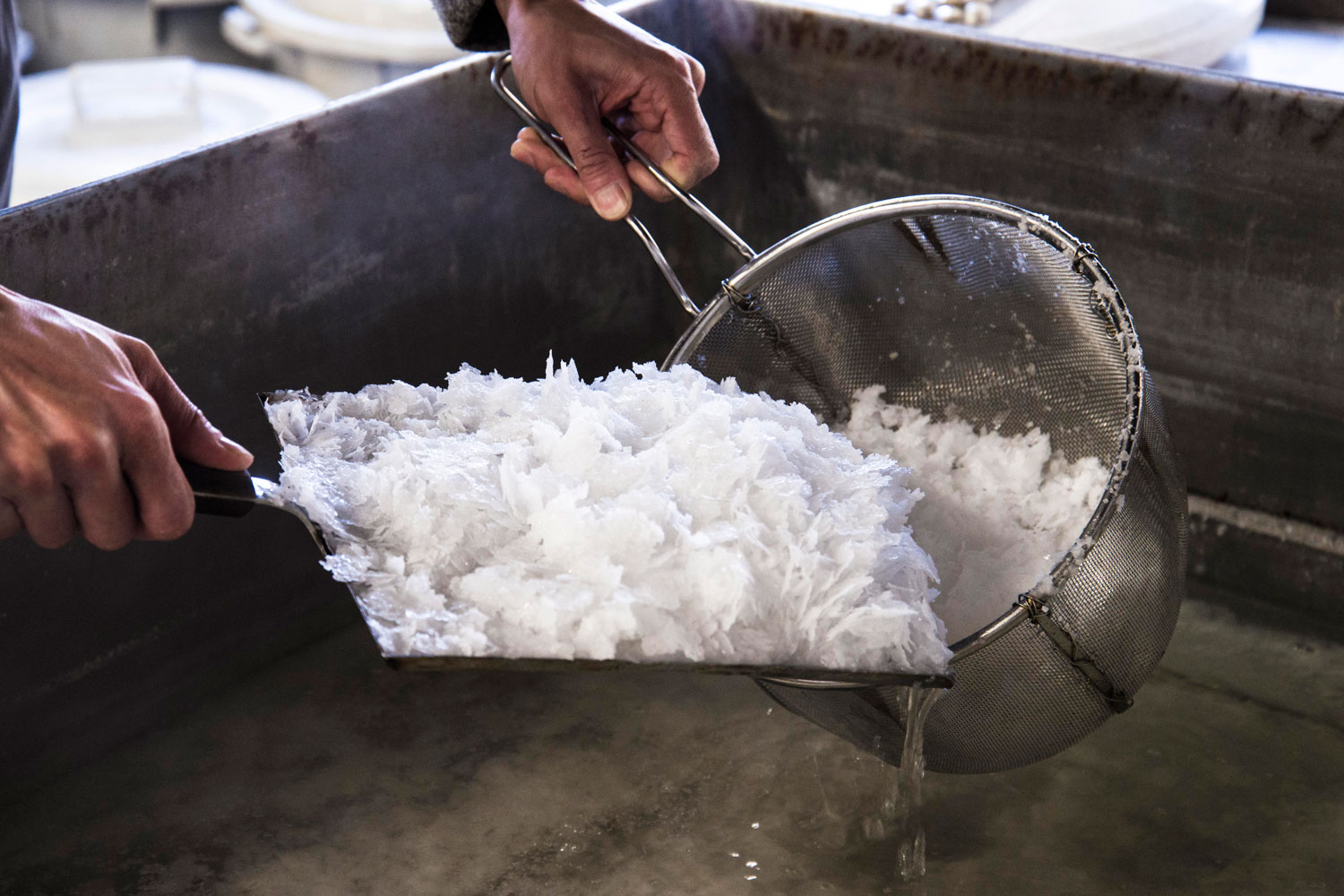 Learn about the traditional method of making Takeno's local specialty: "Tanjo Salt."

Historically, production of rice in Takeno was low because of the rarity of flatlands in the area. During the Edo period (1603-1868), some documents mention the custom of paying annual tribute with salt and not rice. Before World War II, however, the production of salt started to become forbidden to prevent the spread of wealth in the region, so the work disappeared.

A regional project focusing on the revival of the traditional assets of Takeno restored the salt-making factory in 2010. The salt made in Takeno is used for seasoning, miso, ice creams, ohagi, 1 puddings, cakes, and is also sold as a souvenir in hotels, Japanese inns, restaurants in the area, as well as in Osaka and Kobe.

Before making salt at the Takeno salt factory, gather some burnable waste for the stove with a quick cleanup of Takeno Beach. Help locals make the salt, and enjoy some salted popcorn before heading over to Okukinosaki Seaside Hotel for some salted caramel pudding.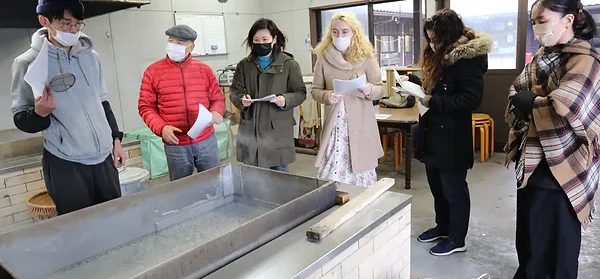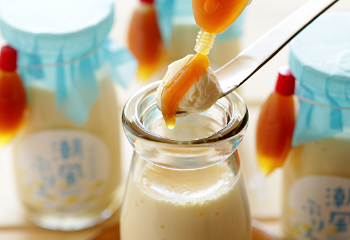 DETAILS
REGISTRATION START

2023/09/01
REGISTRATION ENDS

2024/06/30
RESERVATION DEADLINE

5 days before activity
ACTIVITY OPTIONS

11:00 Plan
14:00 Plan
15:30 Plan
SCHEDULE
(Some times may differ)

Approximately 2 hours

・Meet at Takeno Children's Experience Village
・Beach clean (30 minutes)
・Salt-making
・Enjoy some tea/coffee with popcorn
・Receive salt as souvenir
・Visit Okukinosaki Seaside Hotel for salted caramel pudding (receive a pudding pass after activity).


ACCOMPANYING GUIDE
(INCLUDED OR NOT)

Included

English speaking staff.
MINIMUM NUMBER OF PEOPLE

2
MEETING PLACE

Takeno Children's Experience Village (20 minutes from JR Takeno Station by foot)
IMPORTANT INFORMATION

・Since the salt takes a few days to dry, the salt received as a souvenir will be salt already created.
・Please be careful when working with the stove.
PRICES
(Per person unless otherwise noted)

| Number of People Participating in Total | Price per Person |
| --- | --- |
| 2+ people | 5,000 yen |
INCLUDED IN THE PRICING

Activity fee, salt souvenir, pudding pass
CANCELLATION FEES

| Day of Cancellation | Cancellation Fee (% of activity price) |
| --- | --- |
| Same day | 100% |
| Day before activity | 50% |
| 2-7 days before activity | 30% |
| 8+ days before activity | 0% |
ACCEPTED PAYMENT TYPES

Pay by credit card (VISA, MASTER, JCB, AMEX, DC) via an activity confirmation link in an e-mail that we will send to you following your reservation.
OPERATOR NAME

Takeno Tourism Association (Takeno Children's Experience Village)
Request Form