Overnight Fall Rental Car Adventure: Apple Picking, Waterfalls, and Seaside Cuisine
This tour is available from November 1 to November 30 only.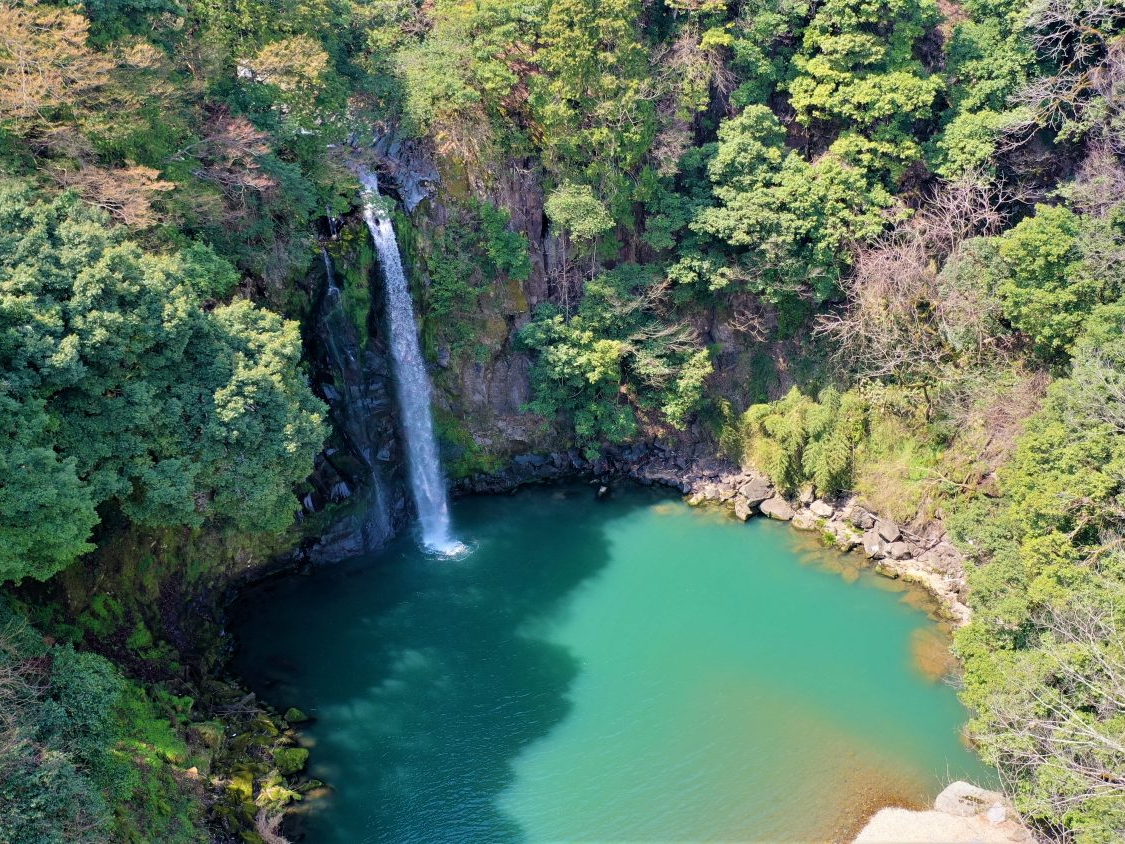 Hit the road and explore the fall wonders of Toyooka City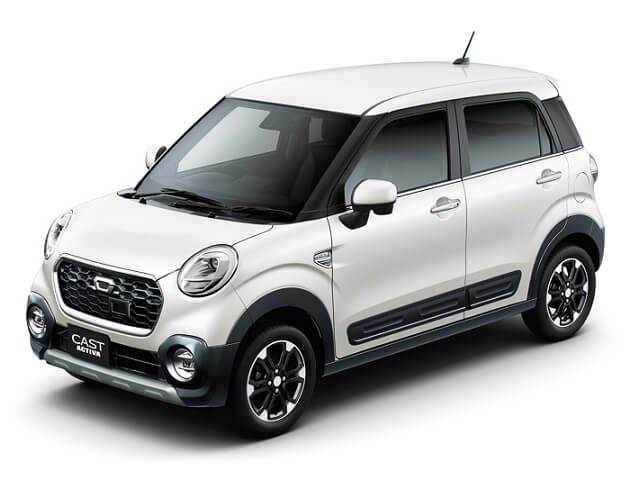 Pick up a rental car in front of Kinosaki Onsen Station, and let the adventure begin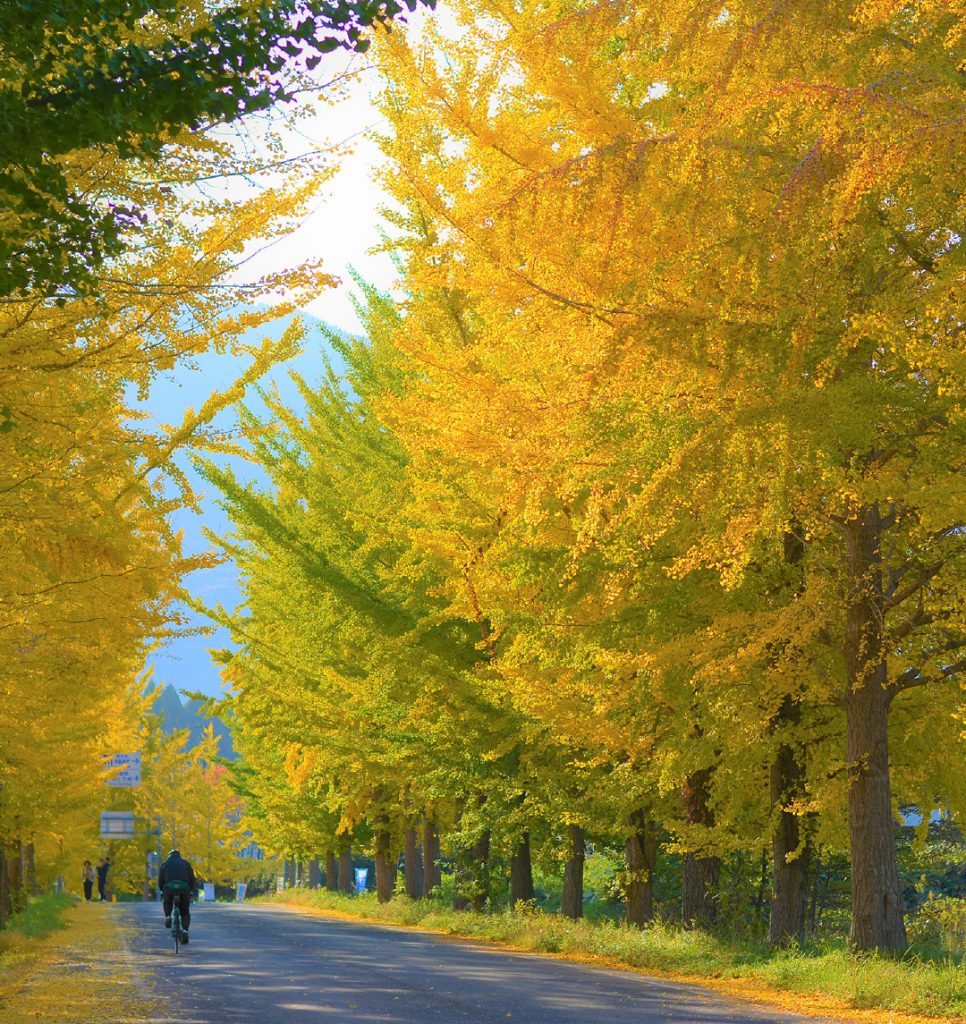 Your first stop: Kannabe Highlands
Drive down south to Kannabe, a small highland town with dramatic mountainscapes and vibrant fall leaves.

Eat your fill of freshly grown apples at Tei Apple Orchard, and bring one on the road for a car ride snack!

After, drive through the magic golden tunnel of gingko tree leaves until arriving at Kannabe Roadside Station for some souvenirs.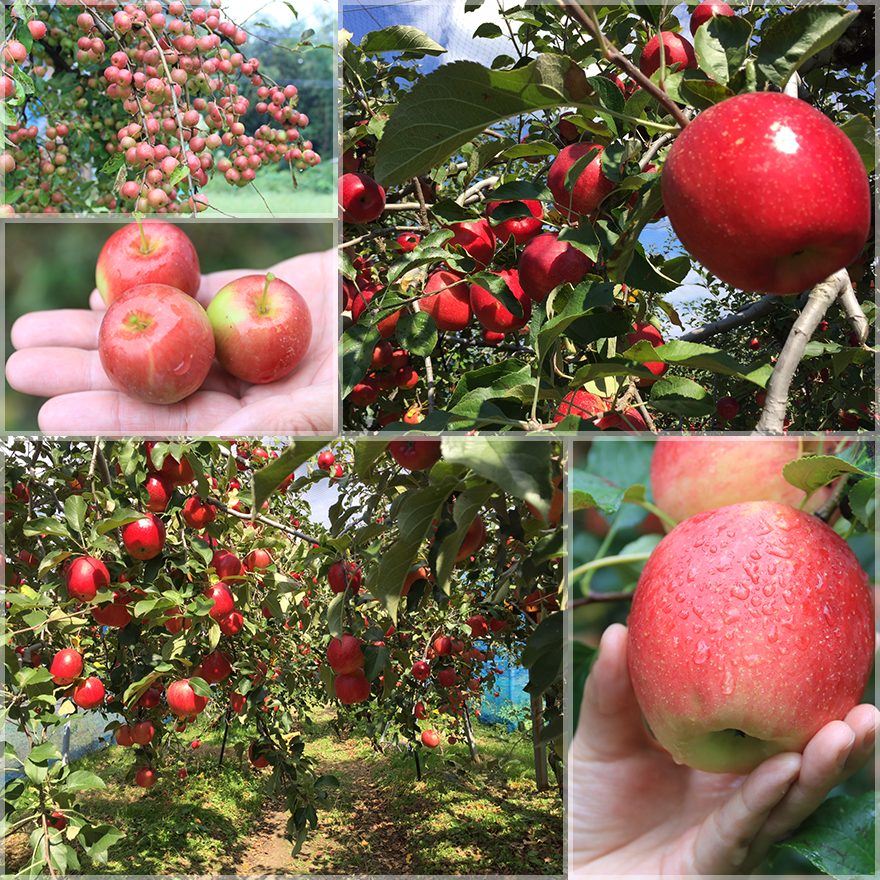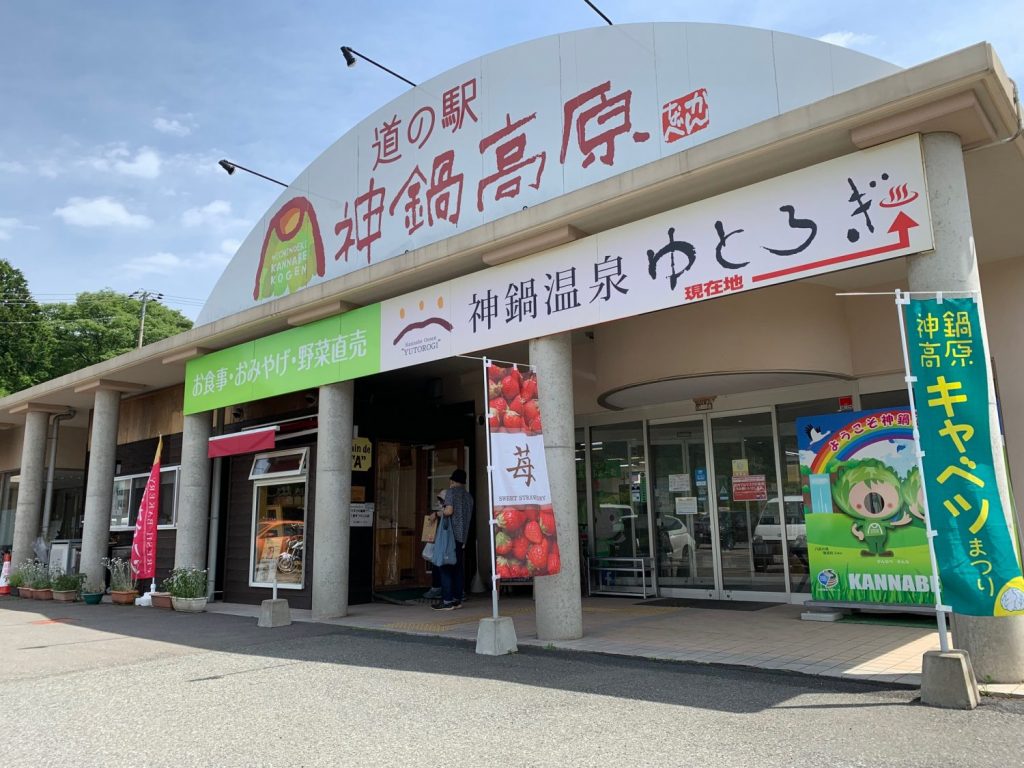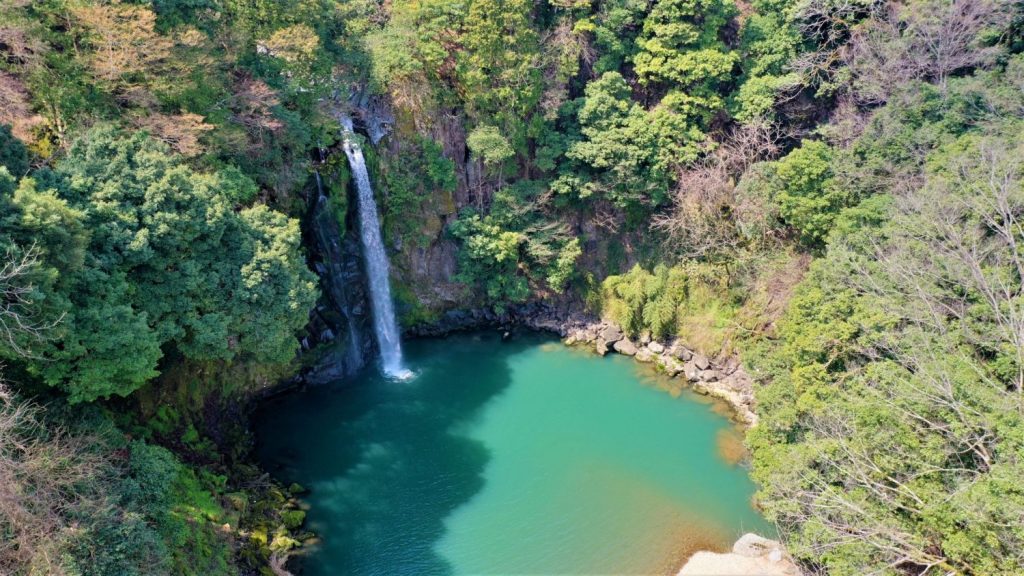 A few more minutes in the car until spectacular views at Hattan Waterfall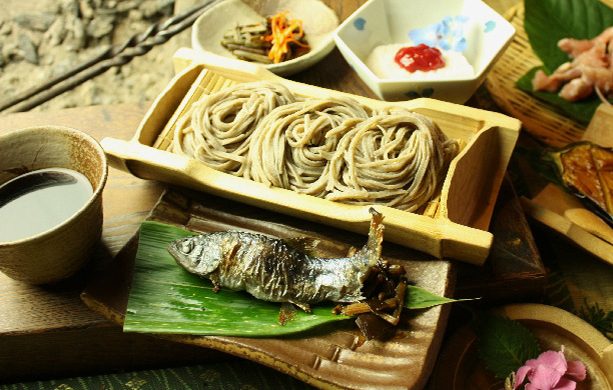 Enjoy a buckwheat soba noodle lunch at Tokose Soba
After lunch, retrace your steps back north towards Takeno Beach.
One of the best beaches in the country, complimented by charming charred cedar homes.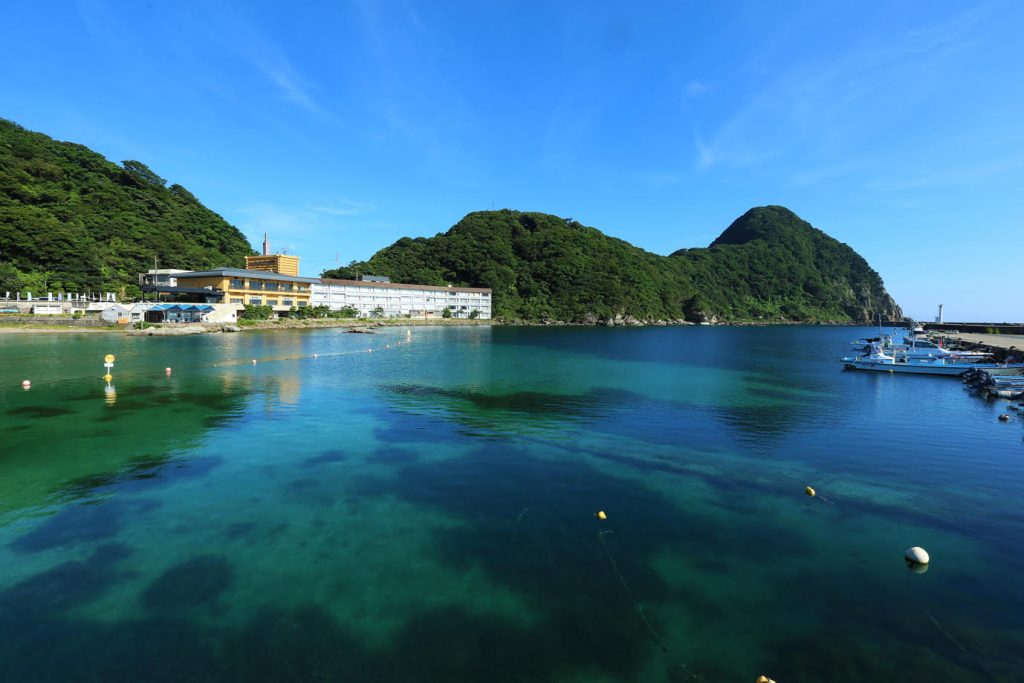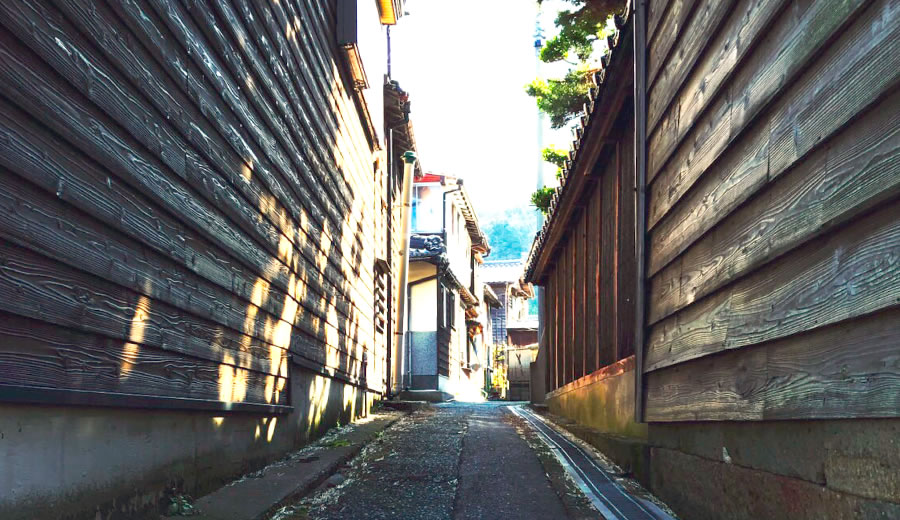 Become a local for a night with a dinner and overnight stay at Kamemasa, a quaint family-run inn where you're considered family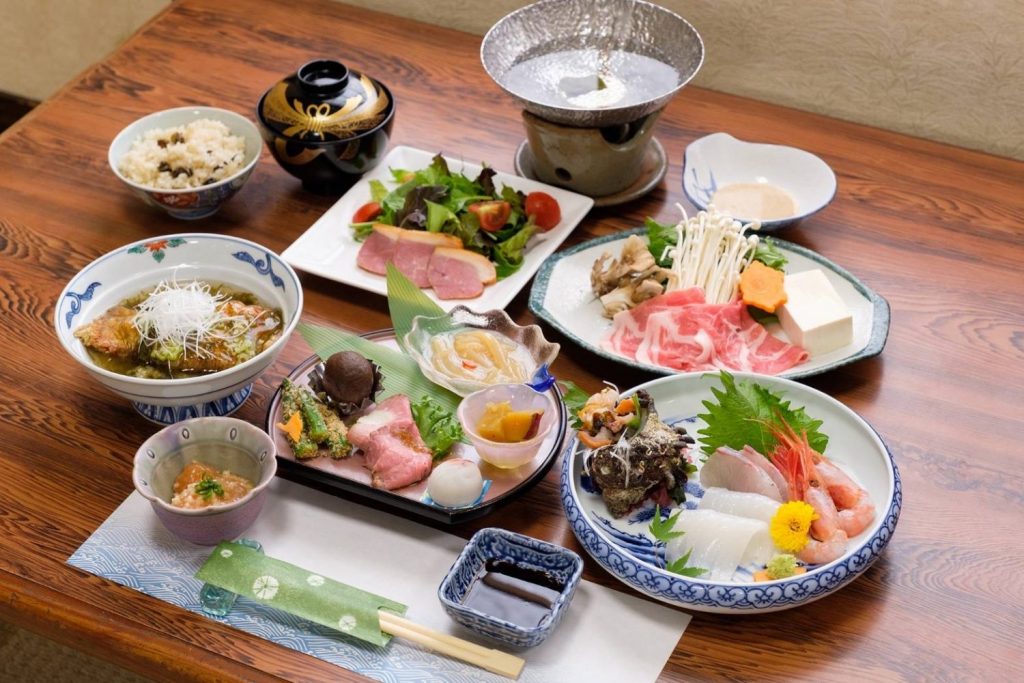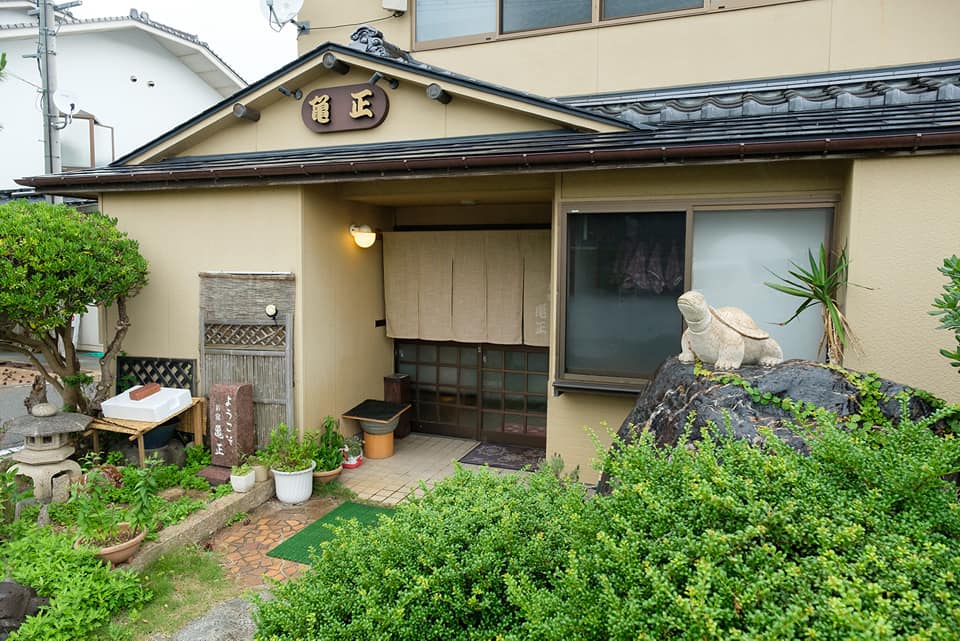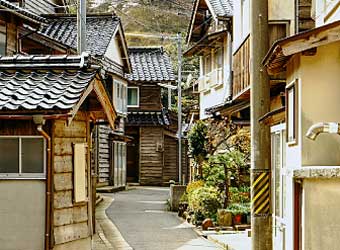 Before hitting the road the next morning, explore the retro townscape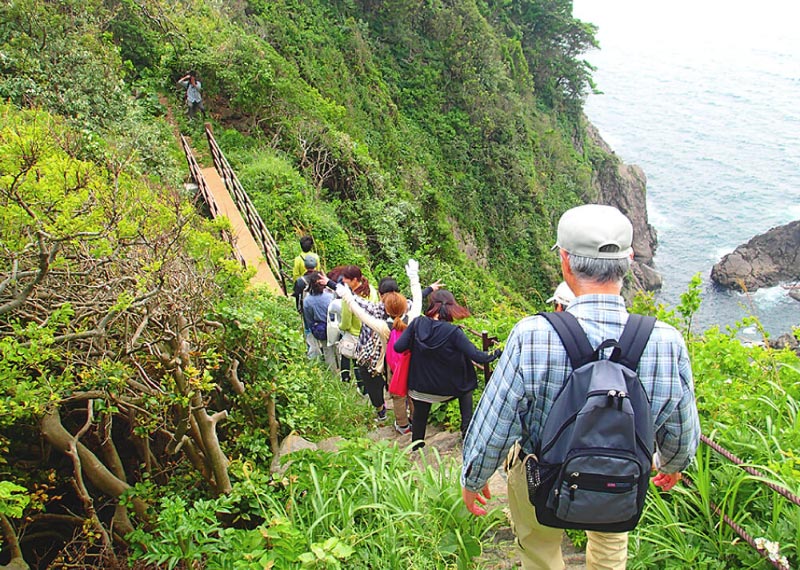 Drive on over to the Takeno Sight Seeing Information Center and meet your certified Geopark Guide. Hike Nekozaki Peninsula, the northernmost point of Hyogo Prefecture.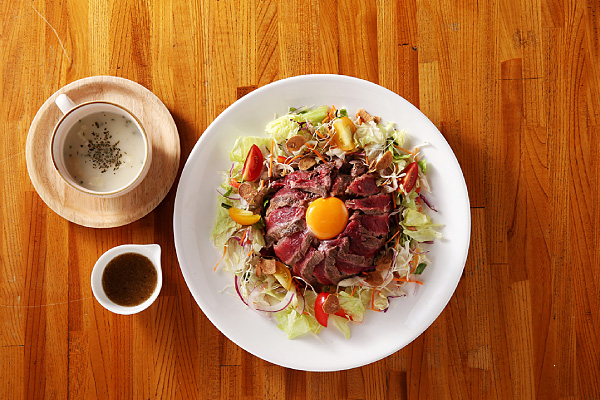 Before returning to Kinosaki Onsen, reward your efforts with a savory roast beef lunch at Okukinosaki Seaside Hotel
DETAILS
REGISTRATION START

2023/11/01
REGISTRATION ENDS

2023/11/30
RESERVATION DEADLINE

7 days before activity
SCHEDULE
(Some times may differ)

9:30 Meet staff in front of Kinosaki Onsen Station, receive car
9:45 Drive to Kannabe
10:30 Arrive at Tei Apple Orchard, pick apples for 30 minutes
11:00 Drive through ginkgo tree lane
11:20 Arrive at Kannabe Roadside Station
11:50 Depart Kannabe Roadside Station
12:00 Arrive at Hattan Waterfall, enjoy view
12:50 Depart Hattan Waterfall
13:05 Arrive at Tokose Soba, lunch
14:10 Depart Tokose Soba
14:40 Arrive at Takeno, stroll town
15:30 Arrive at Kameoka Inn

Overnight and dinner at Kameoka Inn

8:30 Breakfast at Kameoka Inn, stroll town afterwards
10:30 Depart Kameoka Inn
10:40 Arrive at Takeno Sight Seeing Information Center, meet Geopark Guide and start trek of Nekozaki Peninsula
13:00 Return to Takeno Sight Seeing Information Center, depart for Okukinosaki Seaside Hotel
13:10 Arrive at Okukinosaki Seaside Hotel, lunch
15:00 Depart Okukinosaki Seaside Hotel
15:40 Arrive at Kinosaki Onsen Station, return car to staff in front of Kinosaki Onsen Station
ACCOMPANYING GUIDE
(INCLUDED OR NOT)

Not Included
MINIMUM NUMBER OF PEOPLE

2
AGE REQUIREMENT

7 years old and up
MEETING PLACE

Kinosaki Onsen Station
IMPORTANT INFORMATION

*Please do not participate if you are allergic to soba/meat.
*Please bring your valid drivers' license and passport.
*Apple-picking is unlimited for 30 minutes.
*In the event of inclement weather, the course may be modified.
PRICES
(Per person unless otherwise noted)

| Number of People Participating in Total | Price per Adult 18+ Years Old | Price per Child 13-18 Years Old | Price per Child 7-12 Years Old |
| --- | --- | --- | --- |
| 1 person | 61,000 yen | 32,000 yen | 26,000 yen |
| 2 people | 48,000 yen | 32,000 yen | 26,000 yen |
| 3 people | 43,500 yen | 32,000 yen | 26,000 yen |
| 4 people | 41,000 yen | 32,000 yen | 26,000 yen |
INCLUDED IN THE PRICING

Rental car fee, lunch fees, dinner fee, hotel fee, activity fees, insurance
CANCELLATION FEES

| Day of Cancellation | Cancellation Fee (% of activity price) |
| --- | --- |
| The day of | 100% |
| The day before | 50% |
| 2-7 days before | 20% |
| 8+ days before | 0% |
ACCEPTED PAYMENT TYPES

Pay by credit card (VISA, MASTER, JCB, AMEX, DC) via an activity confirmation link in an e-mail that we will send to you following your reservation.
OPERATOR NAME

Toyooka Tourism Innovation
Request Form