Kinosaki Onsen Town Tour (with English guide)
Great for families!

Your Itinerary
Immerse yourself in the rich history of Kinosaki Onsen during a tranquil walk with a local English-speaking guide. See all of the 7 Mystic Hot Springs while learning about the 1,300 living history of Dochi Shonin, a buddhist monk who sprung forth the natural hot spring waters of Kinosaki Onsen in an effort to save local townspeople from suffering and hardship.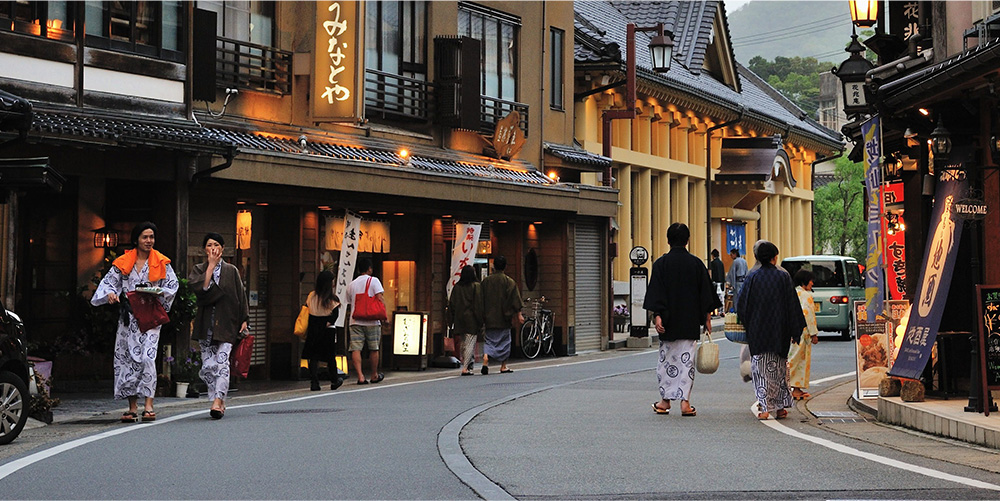 The Route
Kinosaki Gourmet
Meet your guide at Kinosaki Onsen Station and set out onto Station Street, Kinosaki Onsen's local gourmet center with shops and restaurants serving the legendary Tajima Beef (the original Kobe Beef) and the winter Matsuba Crab.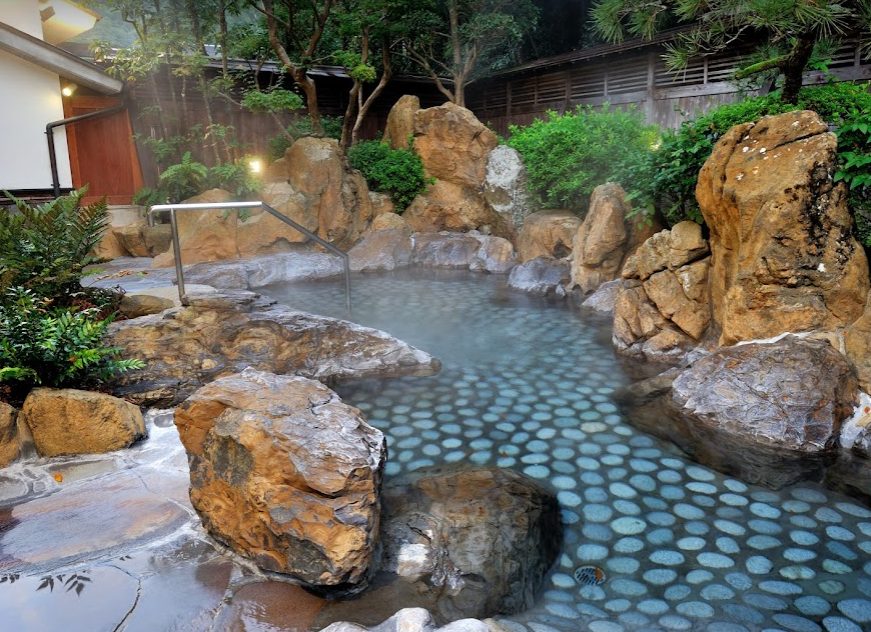 The Seven Mystic Hot Springs
Every hot spring in Kinosaki Onsen has a story, and your guide will be happy to teach you about all seven and their connection to the local bathing culture.
*please note: entering the hot springs is not part of the tour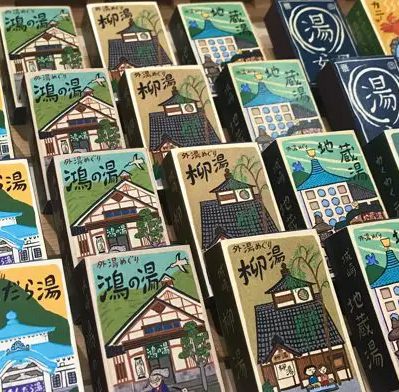 One-of-a-kind Souvenirs
Stop for a quick shopping break while perusing Yu no Sato Street's throngs of boutiques selling straw craft, local snacks, locally produced art, and more. Bring back a meaningful and memorable souvenir from your visit to Kinosaki Onsen.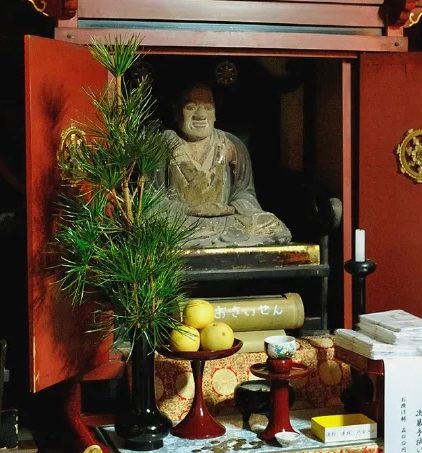 Harmonious Faith
Stroll past Shisho Shrine, the guardian Shinto shrine housing the hot spring deity of Kinosaki Onsen, and the base of Onsenji Temple, the guardian Buddhist temple built in honor of Dochi Shonin, a buddhist monk who sprung forth the natural hot spring waters of Kinosaki Onsen 1,300 years ago. Discover the enlightening harmony between two faiths working in tandem for the Kinosaki Onsen townspeople.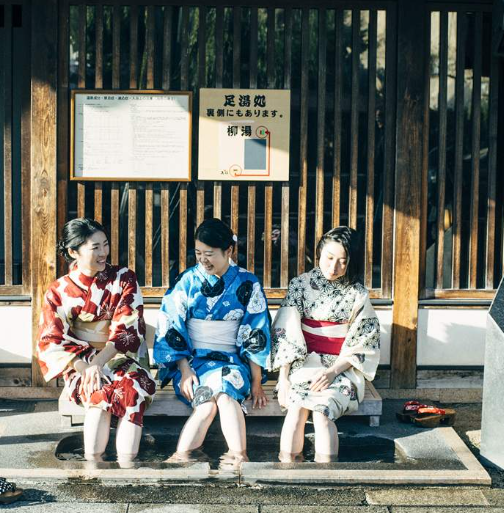 Local Lifestyle
Become an honorary member of the Kinosaki Onsen community while walking alongside the townspeople and other visitors past willow-lined bridges, local-frequented footbaths, and many other attractions throughout town!
DETAILS
REGISTRATION START

2023/03/30
RESERVATION DEADLINE

5 days before activity
SCHEDULE
(Some times may differ)

10:00 Meet in front of Kinosaki Onsen Station
Guided walking tour of Kinosaki Onsen
11:00 End in front of Kinosaki Ropeway

Total time: Approx. 1 hour
ACCOMPANYING GUIDE
(INCLUDED OR NOT)

Included
MINIMUM NUMBER OF PEOPLE

1
MEETING PLACE

Kinosaki Onsen Station
IMPORTANT INFORMATION

Please wear appropriate clothing/shoes for the weather.
PRICES
(Per person unless otherwise noted)

| Number of People Participating in Total | Price Per Person |
| --- | --- |
| 1 person | 4,000 yen |
| 2 people | 2,300 yen |
| 3 people | 2,100 yen |
| 4 people | 1,900 yen |
| 5 people | 1,700 yen |
| 6 people | 1,500 yen |
INCLUDED IN THE PRICING

English-speaking guide, guided tour
CANCELLATION FEES

| Day of Cancellation | Cancellation Fee (% of activity price) |
| --- | --- |
| The day of | 100% |
| The day before | 50% |
| 2-7 days before | 30% |
| 8+ days before | 0% |
ACCEPTED PAYMENT TYPES

Pay by credit card (VISA, MASTER, JCB, AMEX, DC) via an activity confirmation link in an e-mail that we will send to you following your reservation.
OPERATOR NAME

Toyooka Tourism Innovation
Request Form