Kinosaki Onsen Reflexology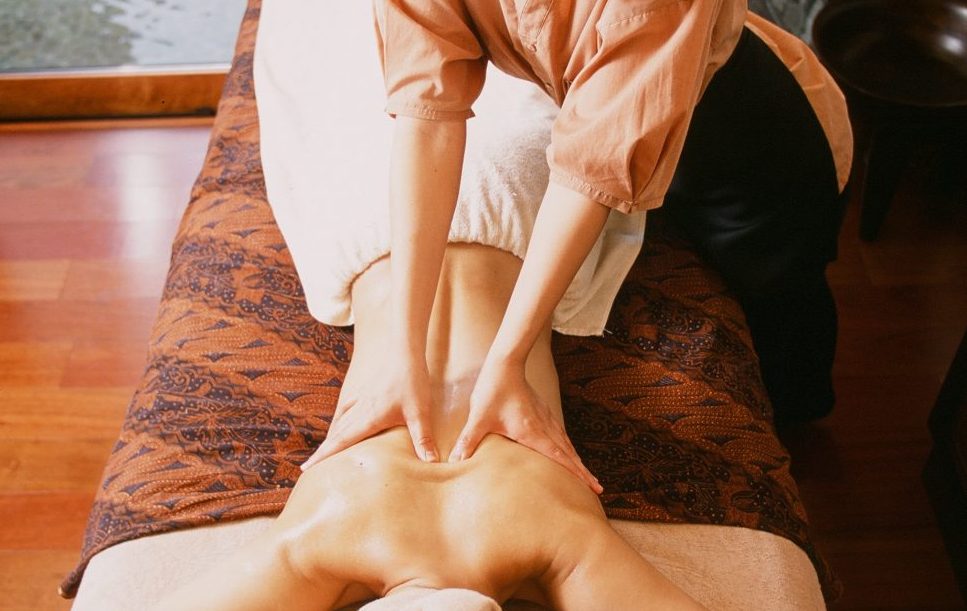 Reflexology is a type of massage therapy that places gentle pressure on specific points along your hands and feet in the hopes of relieving stress and pain. Let the staff at Nishimuraya Hotel Shogetsutei's Relaxation Salon Fuka take your hot spring vacation to another level with the following reflexology courses:
・Petit Reflexology (25 minutes, 6500 JPY)
A quick, refreshing course that features gentle massage from the knees to the bottom of your feet.
・Foot Reflexology and Petit Hand (50 minutes, 15000 JPY)
Gentle treatment from back of your knee to the calf and bottoms of your feet, and also from the elbow to your fingertips, that will stimulate your whole body.
・Reflexology of Shoulders, Neck & Feet (50 minutes, 19000 JPY)
A set course of reflexology (knees to feet) and treatment of the shoulders, neck & whole back.
・Foot Massage (50 minutes, 15000 JPY)
Focused massage of the feet.
DETAILS
REGISTRATION START

2023/04/03
REGISTRATION ENDS

2024/10/31
RESERVATION DEADLINE

5 days before activity
ACTIVITY OPTIONS

[A] Petit Reflexology
[B] Foot Reflexology & Petit Hand
[C] Foot Massage
[D] Reflexology of Shoulders, Neck & Feet
ACCOMPANYING GUIDE
(INCLUDED OR NOT)

Not Included
MINIMUM NUMBER OF PEOPLE

1
MEETING PLACE

Nishimuraya Hotel Shogetsutei, 1016-2 Kinosakicho Yushima, Toyooka, Hyogo 669-6101
IMPORTANT INFORMATION

Relaxation Salon Fuka is open from 15:00 ~ 23:00. An inquiry should come with the number of guests, desired date, course and start time.

Aroma treatment massages are light massages (NOT shiatsu massage) using oils and scents. Massage pressure CANNOT be adjusted by our masseuses.

Our massages are NOT for: pregnant women, people with infection, epilepsy, severe osteoporosis, cardiac disease, cerebral disease, severe athlete's foot, open wounds, sprains, and persons under the influence of alcohol.

Transfer to and from Nishimuraya Hotel Shogetsutei not provided.
PRICES
(Per person unless otherwise noted)

| Number of People Participating in Total | Petit Reflexology | Foot Reflexology and Petit Hand | Foot Massage | Reflexology of Shoulders, Neck & Feet |
| --- | --- | --- | --- | --- |
| 1-2 people | 6,500 yen | 15,000 yen | 15,000 yen | 19,000 yen |
INCLUDED IN THE PRICING

Reflexology treatment
CANCELLATION FEES

| Day of Cancellation | Cancellation Fee (% of activity price) |
| --- | --- |
| The day of | 100 |
| The day before | 50 |
| 2-7 days before | 30 |
| 8+ days before | 0 |
ACCEPTED PAYMENT TYPES

Pay by credit card (VISA, MASTER, JCB, AMEX, DC) via an activity confirmation link in an e-mail that we will send to you following your reservation.
OPERATOR NAME

Nishimuraya Hotel Shogetsutei
Request Form