Kannabe Beginner Skiing Lessons with Instructor
This tour is available from December to March only.(Depends on snow conditions)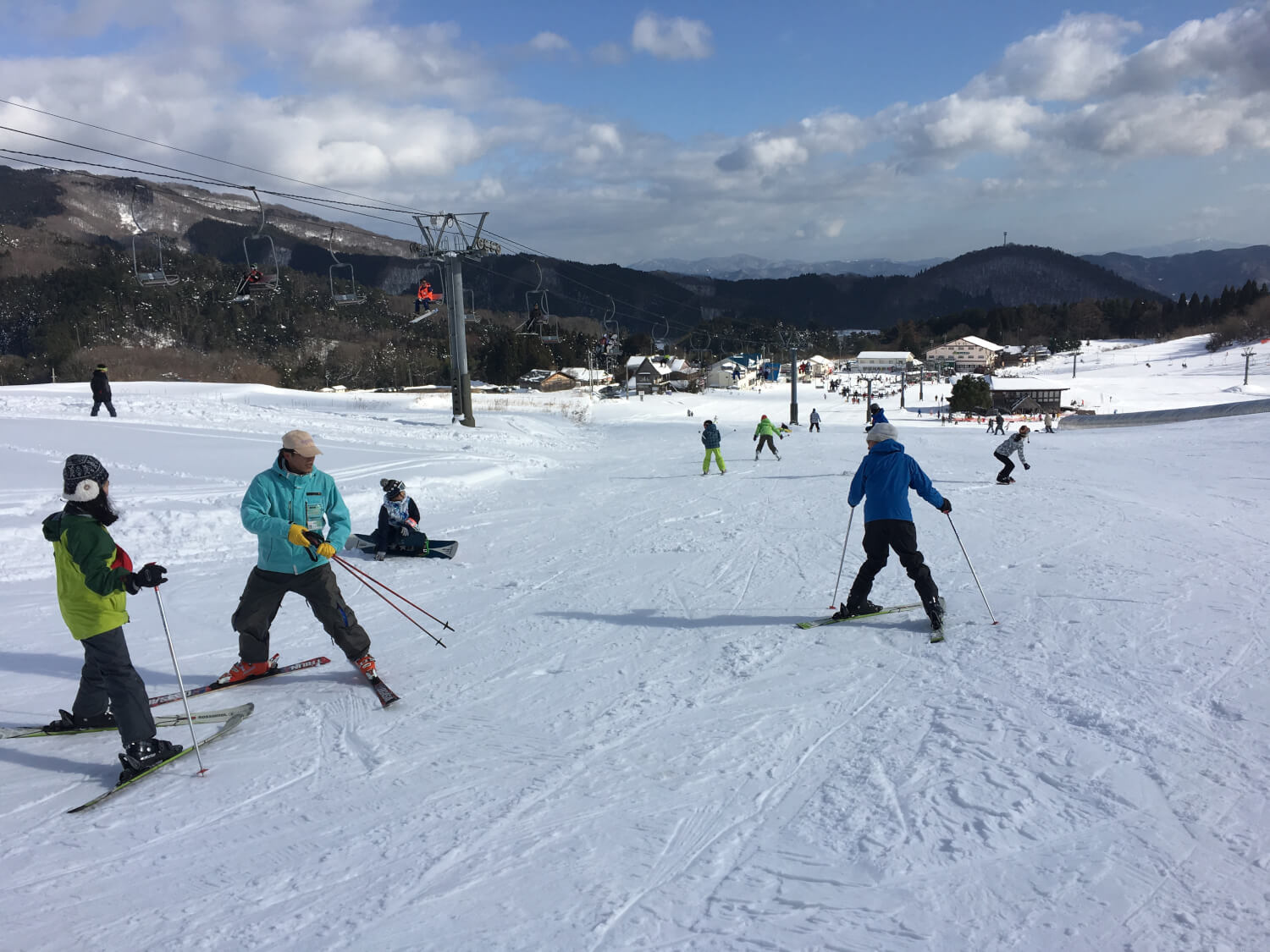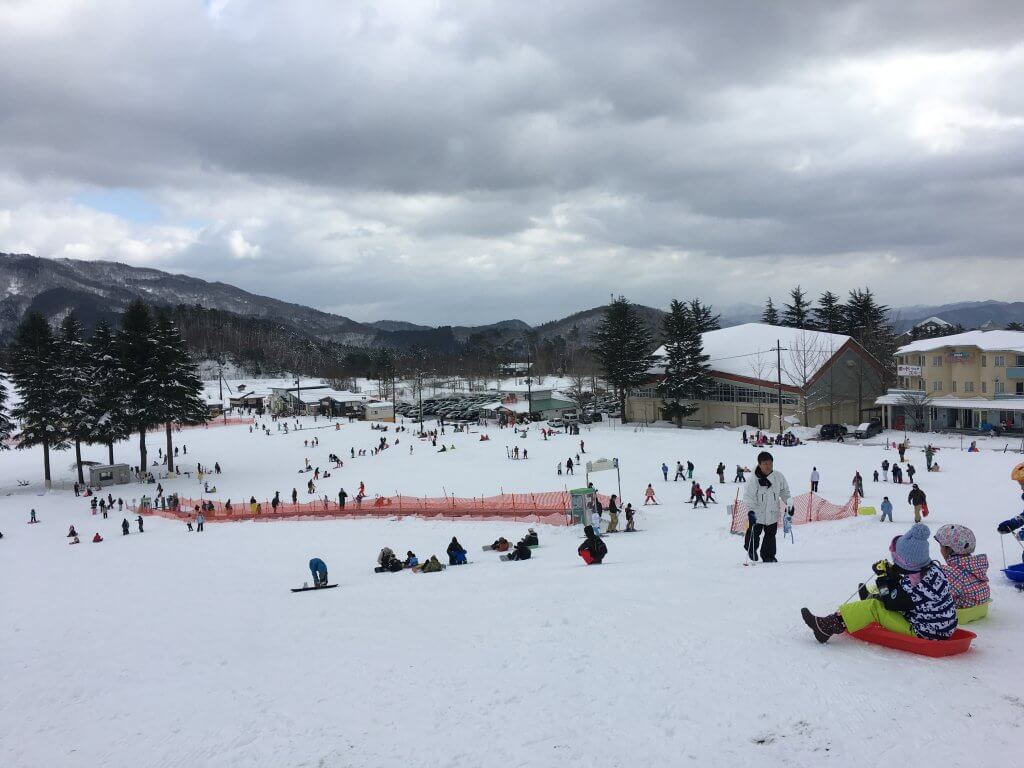 Learn how to ski from an English-speaking instructor!
The Kannabe Highlands become covered with snow in the winter, making for both a picturesque vacation spot and the perfect place to participate in winter sports!

Are you interested in skiing in the Kannabe Highlands but don't have any experience? Have no fear, because at the Kannabe Snow Academy you can take beginner's skiing lessons with an English-speaking instructor! The lessons are at the ski resort called Up Kannabe, which has both gentle and more challenging hills. This activity is perfect for those new to skiing, and perhaps even snow in general.

The instructor will walk you through putting on your ski equipment, as well as teach you how to walk through the snow in your gear and how to get on the ski lift if necessary. Afterwards, you'll move on to learning how to turn and break. The instructor will go at the group's pace, so each lesson is a little bit different!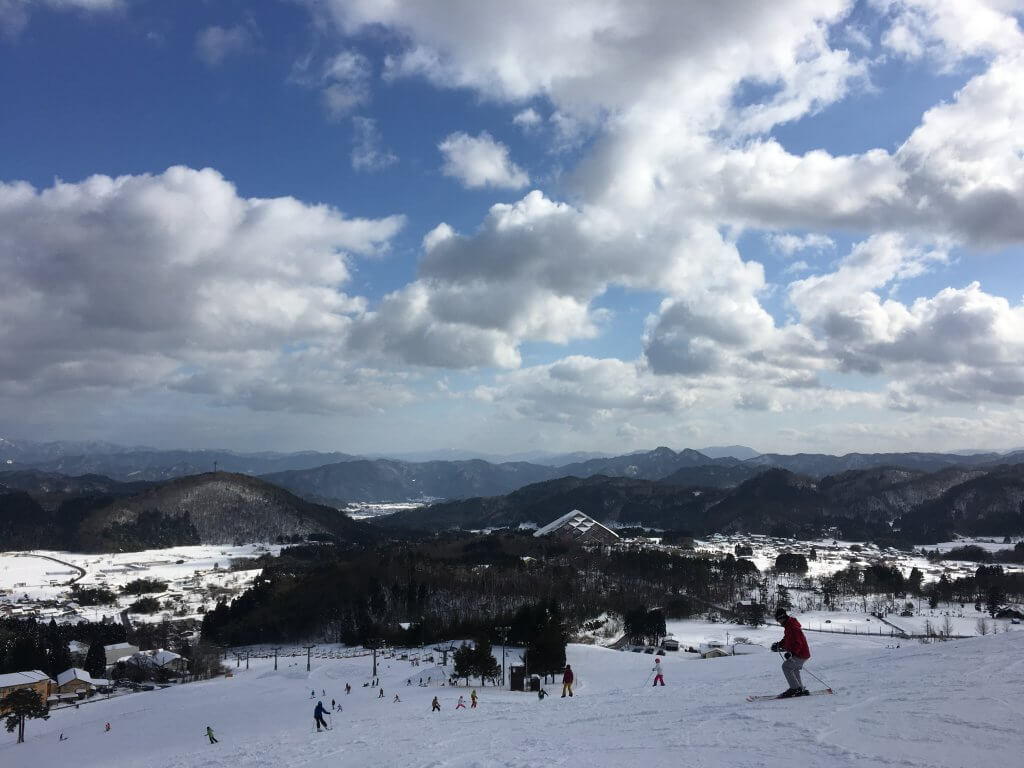 Enjoy the beautiful snow-covered mountains while skiing!
DETAILS
REGISTRATION START

2023/02/01
REGISTRATION ENDS

2023/02/25
RESERVATION DEADLINE

7 days in advance by noon
ACTIVITY OPTIONS

Kids Park Lesson, ski (for ages 5-6) 90 mins
Kids' Lesson, ski (elementary school age) 90 mins
Private Lesson, ski 90 mins
Family Lesson, ski 90 mins
ACCOMPANYING GUIDE
(INCLUDED OR NOT)

Not Included
MEETING PLACE

Kannabe Snow Academy, 258−38 Ota, Hidaka-cho, Toyooka-shi, Hyogo-ken
IMPORTANT INFORMATION

This plan does not come with travel insurance. Please participate at your own risk, and bring your own travel insurance if you wish.

Kid's Park and Kids' Lessons are only available on Saturdays, Sundays, and holidays.

If going via Kinosaki Onsen Station, take the train to Ebara Station. From there, take a city bus to the bus stop called Kannabe-Onsen-Yutorogi-Mae (神鍋温泉ゆとろぎ前). Afterwards, it is a 20-minute walk (1.5 km) to the Kannabe Snow Academy. If you would like for the academy staff to pick you up near the bus stop, please let us know when you make the reservation. The staff will pick you up at the Kannabe Highlands Roadside Station (59-13 Hidaka-cho, Kurisuno, Toyooka, Hyogo 669-5372), which is right by the bus stop Kannabe-Onsen-Yutorogi-Mae.

You can purchase the rental ski wear and ski set (skis, gloves, goggles, knit hat) from a rental shop near Kannabe Snow Academy for the following price:
Adults: 6,500 JPY
Children: 5,000 JPY

Lift tickets can be purchased with cash only.
MUST READ NOTES

This lesson is available from December 20th to March 31st, but the snow conditions (which differ every year) will affect which days the ski resort will be open. There is unfortunately no guarantee that there will be enough snow on all of the above dates, so we will contact you about the snow conditions if you reserve a lesson.

The instructor can speak conversational English, but please note that at times Pocketalk will be used as a translation device.

Please choose the plan that matches the number of people in your group and enter "1" next to that type (no matter how many in your group).

Kid's Park and Kids' Lessons are only available on Saturdays, Sundays, and holidays.

***If you are travelling by car, please use winter tires and be careful on snowy roads. Please drive slowly and allow plenty of time to get to Kannabe.
If you are coming by car, please park in the Kannabe Snow Academy parking lot (The location will be shared after your reservation). Parking is free on weekdays and 1,500 JPY per car on weekends and holidays (cash only).
Please arrive at the reserved time. If you are more than 30 minutes late, your reservation may be cancelled.
PRICES
(Per person unless otherwise noted)

| Type of Plan (length & number of people) Lessons available for AM and PM plans (AM from 10:00AM and PM from 13:30PM) | Kids Park Lesson 90 mins (1 child, 5-6 years old) | Kids' Lesson 90 mins (1 child, elementary school age) | Private Lesson 90 mins (1 adult) | Private Lesson 90 mins (2 adults) | Family Lesson 90 mins (3-5 people) |
| --- | --- | --- | --- | --- | --- |
| Total Price | 6,000 yen | 5,000 yen | 12,000 yen | 20,000 yen | 25,000 yen |
CANCELLATION FEES

| Day of Cancellation | Cancellation Fee (% of activity price) |
| --- | --- |
| The day of | 100% |
| The day before | 50% |
| 2-7 days before | 20% |
| 8+ days before | 0% |
ACCEPTED PAYMENT TYPES

Pay by credit card (VISA, MASTER, JCB, AMEX, DC) via an activity confirmation link in an e-mail that we will send to you following your reservation.
OPERATOR NAME

Kannabe Snow Academy
Request Form