Izushi Sara Soba All-You-Can-Eat Challenge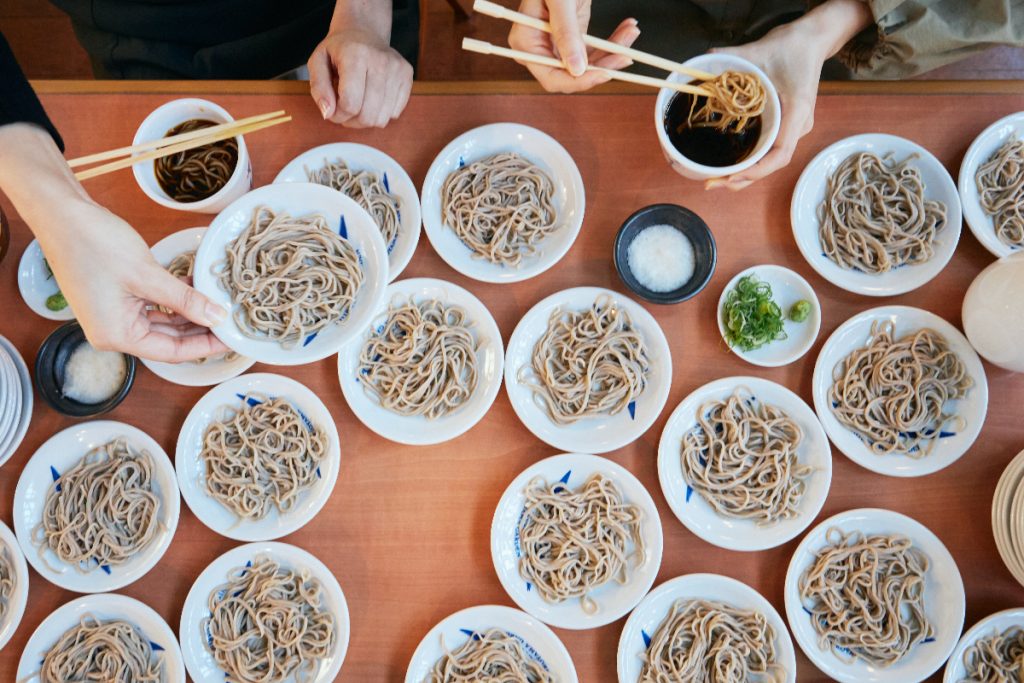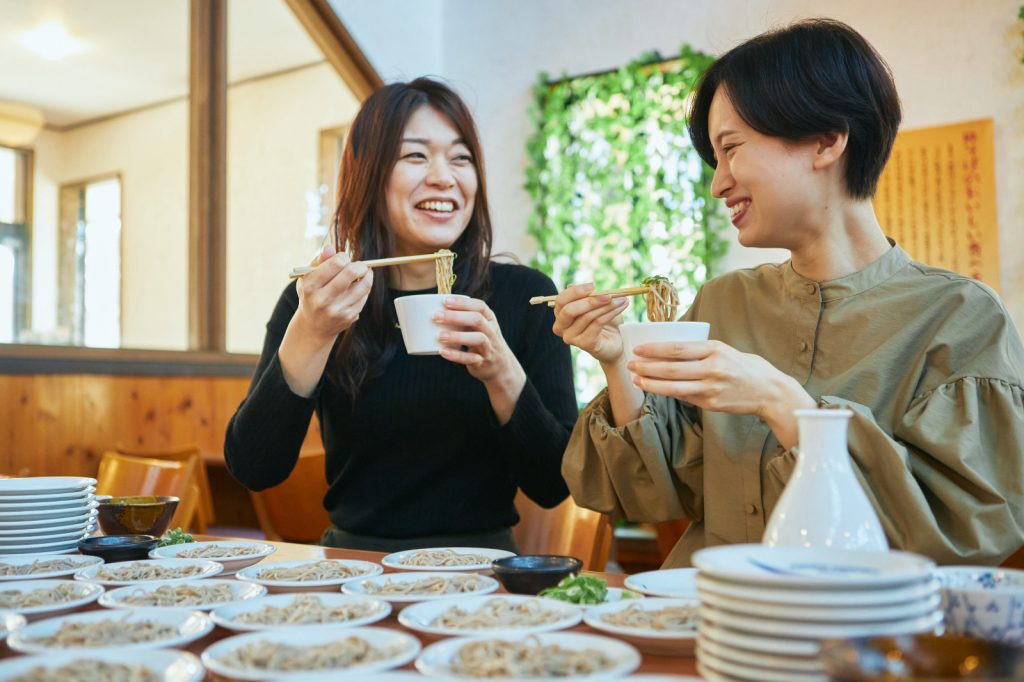 The perfect way for foodies to spend a day in Izushi! Unleash your appetite and eat your fill in Izushi Sara Soba, Izushi's culinary specialty in a 60-minute unlimited all-you-can-eat experience.

Enjoy your endless servings of soba with chilled Japanese soup stock called dashi, daikon (radish), grated yam, wasabi (Japanese horseradish), spring onions, and/or raw egg.

With soba meals usually starting at 880 yen per person for 5 plates and each extra plate running for 150 yen, this all-you-can-eat extravaganza is ideal for those with a large appetite for traditional Japanese food!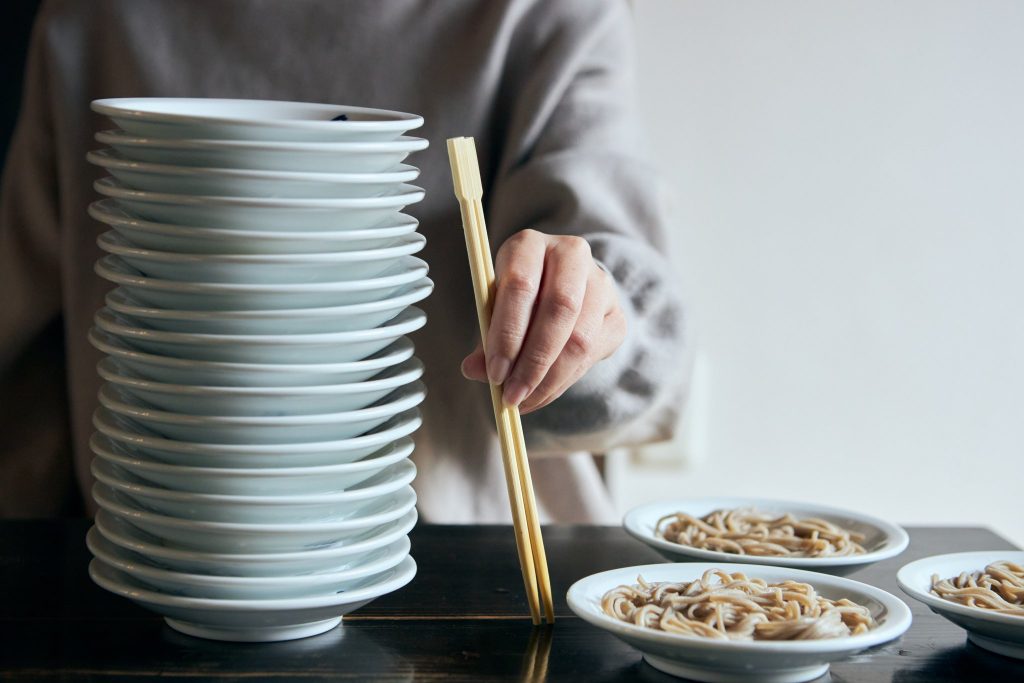 It's also local tradition to measure your stacked plates up against your chopsticks. If your plates stand taller than your chopsticks at around 20 plates, you know you've definitely reached "pro soba-eater" status.

Eating a total 20 plates for men and 15 for women in one sitting is customarily viewed as a commendable achievement in Izushi. See if you can conquer this ambitious goal the next time you visit Izushi!
DETAILS
REGISTRATION START

2022/08/04
RESERVATION DEADLINE

5 days before activity
ACTIVITY OPTIONS

11:00 course
13:00 course
14:00 course
15:00 course
16:00 course
SCHEDULE
(Some times may differ)

1. Arrive at Izushi Shiroyama Garden
2. Explanation of Izushi Sara Soba Challenge
3. Eat your fill in soba! (1-hour course from start time)
ACCOMPANYING GUIDE
(INCLUDED OR NOT)

Not Included
MINIMUM NUMBER OF PEOPLE

2
MEETING PLACE

Izushi Shiroyama Garden, 83 Izushicho Uchimachi, Toyooka, Hyogo 668-0214
MUST READ NOTES

Due to the limited amount of soba noodles that can be cooked at the same time, it may take time to be served after ordering additional noodles.

Emails regarding reservation information may go into junk mail and spam folders. Please check these folders in your email if you do not receive any confirmation emails from us.
PRICES
(Per person unless otherwise noted)

| Number of People Participating in Total | Adult | Child (elementary student and younger) |
| --- | --- | --- |
| 2+ people | 2,200 yen | 1,100 yen |
INCLUDED IN THE PRICING

Meal fee
CANCELLATION FEES

| Day of Cancellation | Cancellation Fee (% of activity price) |
| --- | --- |
| The day of | 100% |
| The day before | 50% |
| 2-7 days before | 30% |
| 8+ days before | 0% |
ACCEPTED PAYMENT TYPES

Pay by credit card (VISA, MASTER, JCB, AMEX, DC) via an activity confirmation link in an e-mail that we will send to you following your reservation.
OPERATOR NAME

Izushi Shiroyama Garden
Request Form