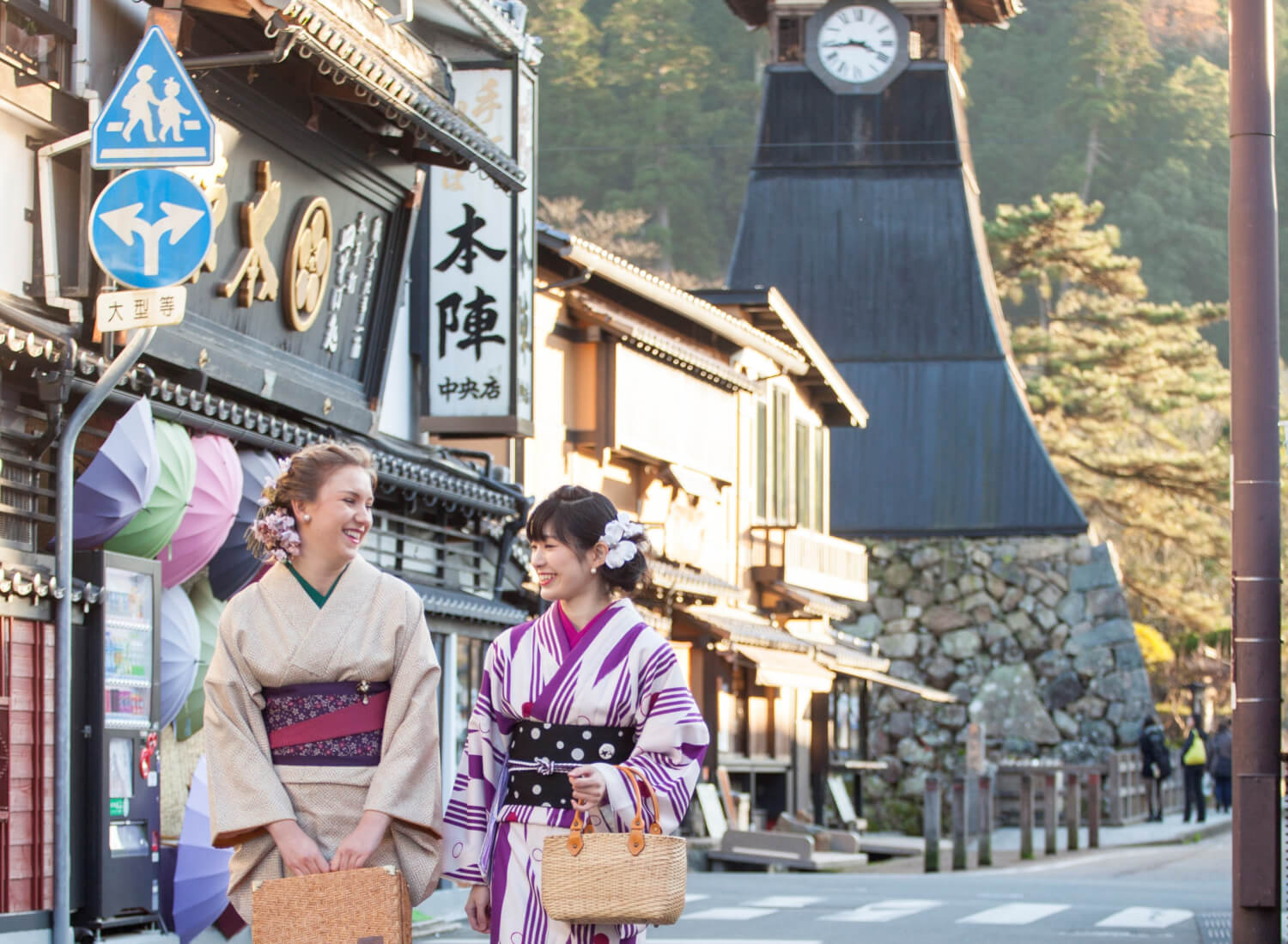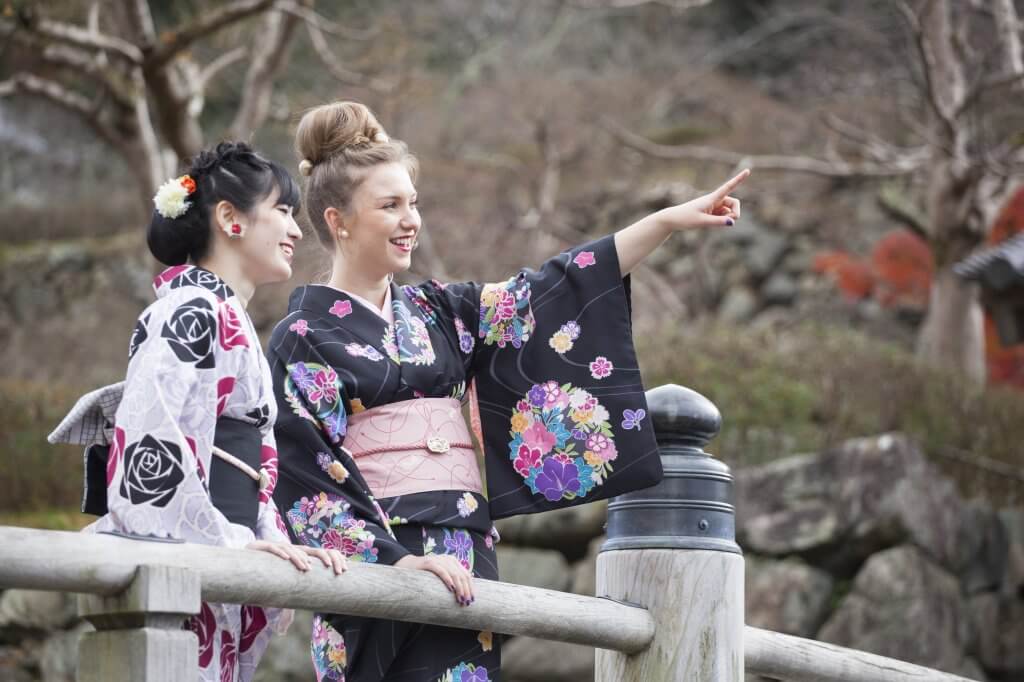 Izushi is a great place for wearing a kimono, so come for a stroll through this picturesque town!
Let's change into kimono and thus explore the town of Izushi in a different way!
●Choose from about 170 kimonos for your favorite.

●The rental fee includes kimono, Japanese sandals, and assistance in getting dressed in the kimono.

●This kimono rental activity provides discounts for various goods and attraction admissions. (Please check on-site for details)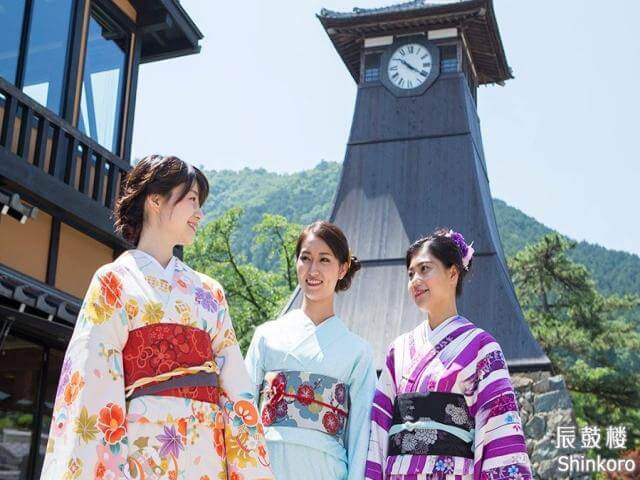 More about Izushi (including some photogenic spots!)
Izushi's symbol "Shinkoro". In the 4th year of the Meiji Era (1871), the clock tower's base was constructed beside the gate of Sannomaru. By the 14th year of the Meiji Era (1881), the citizens of Izushi became accustomed to their new clock tower, and the now third generation clock tower still ticks away.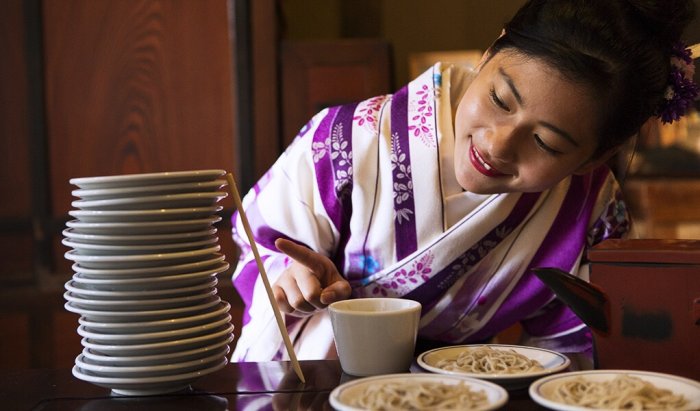 Soba in Japan is usually served in a large dish. But Izushi Sara Soba is traditionally served on small plates, a single serving consists of 5 plates. There are about 50 soba noodle shops in Izushi that showcase this interesting serving method. Make fond memories by eating Izushi Sara Soba while wearing a beautiful kimono!
DETAILS
REGISTRATION START

2020/07/16
RESERVATION DEADLINE

5 days before activity
ACTIVITY OPTIONS

Plan A 10:00~
Plan B 11:00~
Plan C 12:00~
Plan D 13:00~
SCHEDULE
(Some times may differ)

1. Meet at Izushi Kimono Rental Mu (出石きものレンタル 無) . Once there, you can choose your favorite kimono to wear.
2. The staff member in charge will help you get dressed in your chosen kimono.
3. You can go out for a stroll through Izushi. We will hold onto your belongings at Izushi Kimono Rental Mu (出石きものレンタル 無).
4. Please return to Izushi Kimono Rental Mu (出石きものレンタル 無) within 3 hours from when you finished getting dressed. The staff member in charge will assist you in changing clothes.
ACCOMPANYING GUIDE
(INCLUDED OR NOT)

Not Included
MINIMUM NUMBER OF PEOPLE

1
MEETING PLACE

104-7 Uchimachi, Izushi-cho, Toyooka-shi, Hyogo-ken
IMPORTANT INFORMATION

If you wish, you can upgrade your kimono by choosing a more exquisite, traditional kimono (additional fee required).
There is no restroom in Izushi Kimono Rental Mu (出石きものレンタル 無). Please visit a public restroom nearby in advance.
MUST READ NOTES

Izushi Kimono Rental Mu (出石きものレンタル 無)
Reception Hours: 10 am~2 pm (Kimono Return until 5 pm)
PRICES
(Per person unless otherwise noted)

| Number of People Participating in Total | Price per Person |
| --- | --- |
| 1+ | 3,000 yen |
CANCELLATION FEES

| Day of Cancellation | Cancellation Fee (% of activity price) |
| --- | --- |
| The day of | 100% |
| The day before | 50% |
| 2-7 days before | 30% |
| 8+ days before | 0% |
ACCEPTED PAYMENT TYPES

Pay by credit card (VISA, MASTER, JCB, AMEX, DC) via an activity confirmation link in an e-mail that we will send to you following your reservation.
OPERATOR NAME

Izushi Tourism Association
Request Form