Cultural Experiences: Calligraphy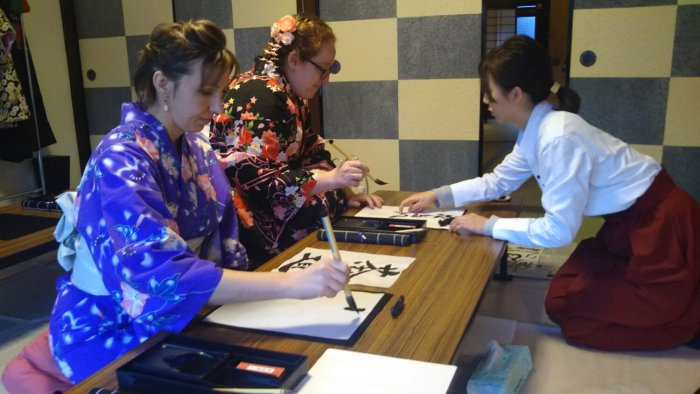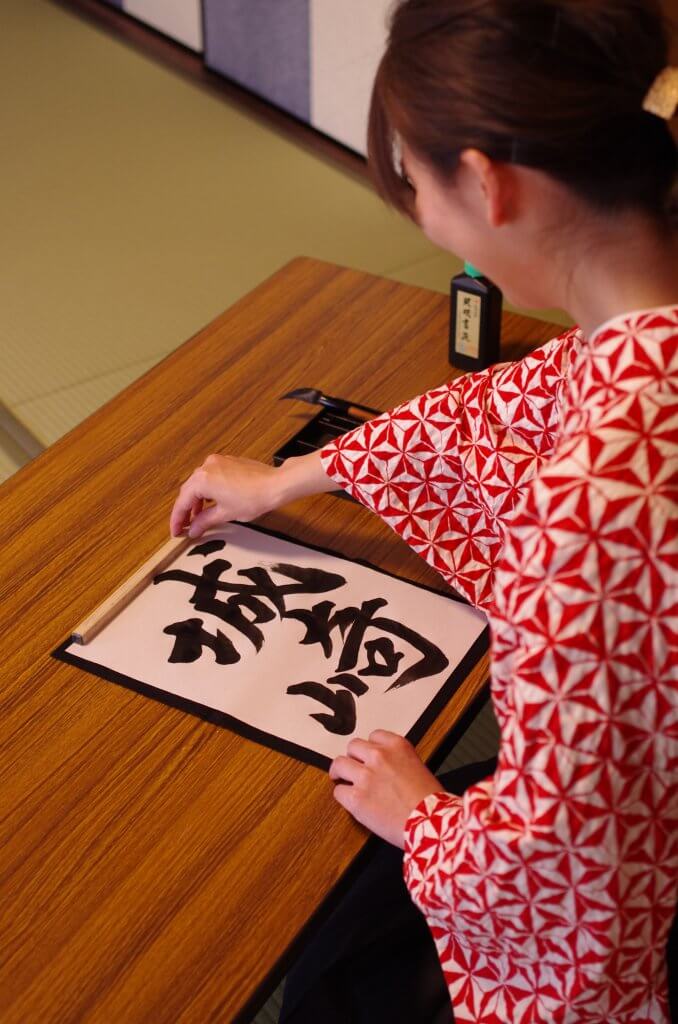 Travel back to the Edo era by experiencing traditional Japanese culture while you're in a traditional onsen town. Learn how to do traditional Japanese calligraphy, or one of our other cultural activities located here. To further enhance your cultural experience, you can choose to wear yukata or hakama while participating in the activity. This activity includes instruction (guidance) from an experienced staff member. Instructions will be given in a mix of English speaking, written directions, and the use of Pocketalk, a small two-way voice translation device. Have a friend or family member take photos of you to capture the moment.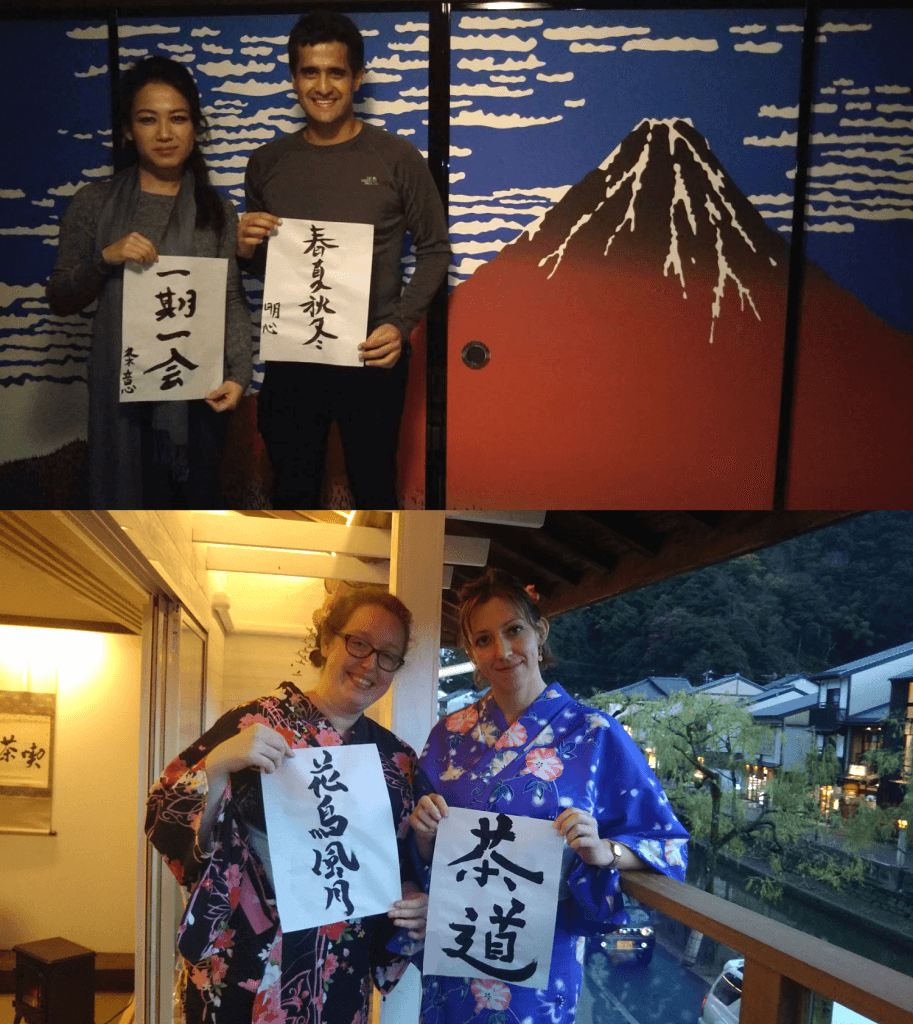 With guidance from an experienced staff member, learn how to write Japanese calligraphy, known as shodo in Japanese. You can choose various words to write such as love (愛) or even Kinosaki (城崎). You will learn the correct stroke order, as well as the stylistic nuances. This activity can be done in yukata or hakama to enhance the experience.
DETAILS
REGISTRATION START

2020/07/12
RESERVATION DEADLINE

5 days before activity
ACTIVITY OPTIONS

Plan A (10:30-11:30)
Plan B (13:00-14:00)
Plan C (15:00-16:00)
SCHEDULE
(Some times may differ)

Plan A / Plan B / Plan C:
10:30 / 13:00 / 15:00 - Activity starts, meet at IROHA Japanese Culture EX
• Head over by foot from Kinosaki Onsen Station or Kinosaki ryokan
11:30 / 14:00 / 16:00 - Activity ends, receive a souvenir

***If you choose to rent yukata for activity, meet 30 minutes before activity (10:00 / 12:30 / 14:30) at IROHA Yukata Shop & Rental.
ACCOMPANYING GUIDE
(INCLUDED OR NOT)

Not Included
MINIMUM NUMBER OF PEOPLE

1
AGE REQUIREMENT

None as long as there is an accompanying adult
MEETING PLACE

IROHA Japanese Culture EX, 248 Yushima, Kinosaki-cho, Toyooka City, Hyogo-ken
IMPORTANT INFORMATION

If you would like to rent yukata to wear during the activity, please leave a comment when you make your reservation. Rental prices starts from 2,800 yen. If you choose to wear yukata, please meet 30 minutes before the activity start time at Iroha.
MUST READ NOTES

Please contact us before booking if you have a group of more than 10 people.
PRICES
(Per person unless otherwise noted)

| Number of People Participating in Total | Price per Adult | Price per Child |
| --- | --- | --- |
| 1-10 people | 4,500 yen | 4,000 yen |
CANCELLATION FEES

| Day of Cancellation | Cancellation Fee (% of activity price) |
| --- | --- |
| The day of | 100% |
| The day before | 50% |
| 2-7 days before | 30% |
| 8+ days before | 0% |
ACCEPTED PAYMENT TYPES

Pay by credit card (VISA, MASTER, JCB, AMEX, DC) via an activity confirmation link in an e-mail that we will send to you following your reservation.
OPERATOR NAME

IROHA Japanese Culture EX
Request Form