Ancient Japanese Haniwa Pottery Workshop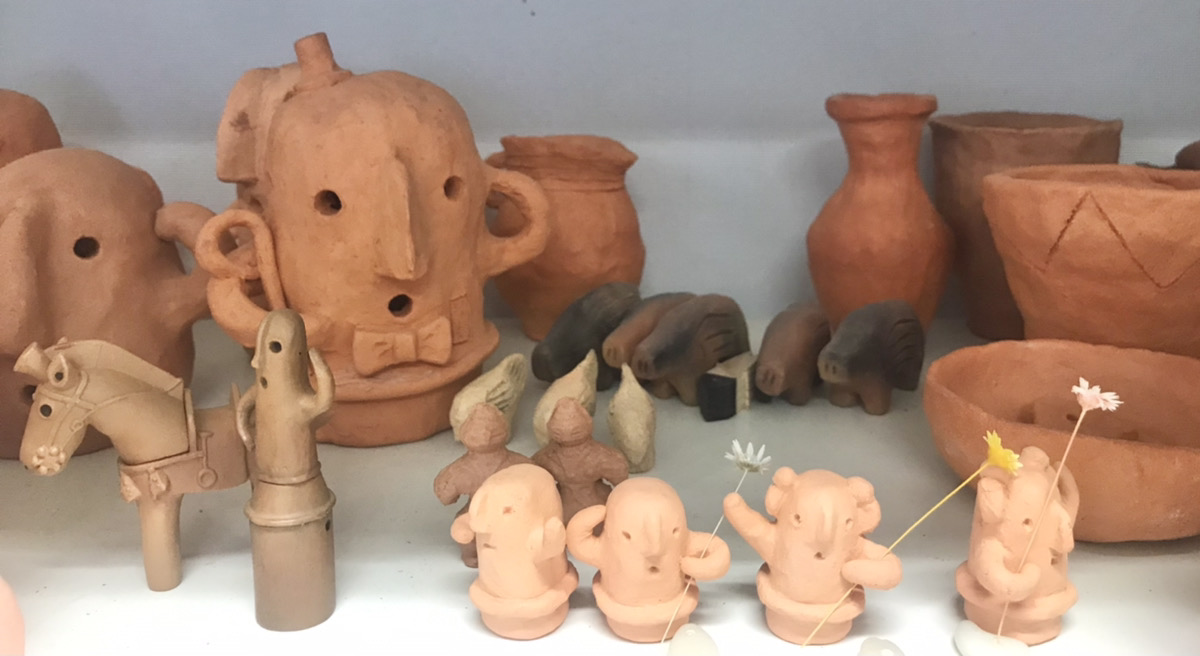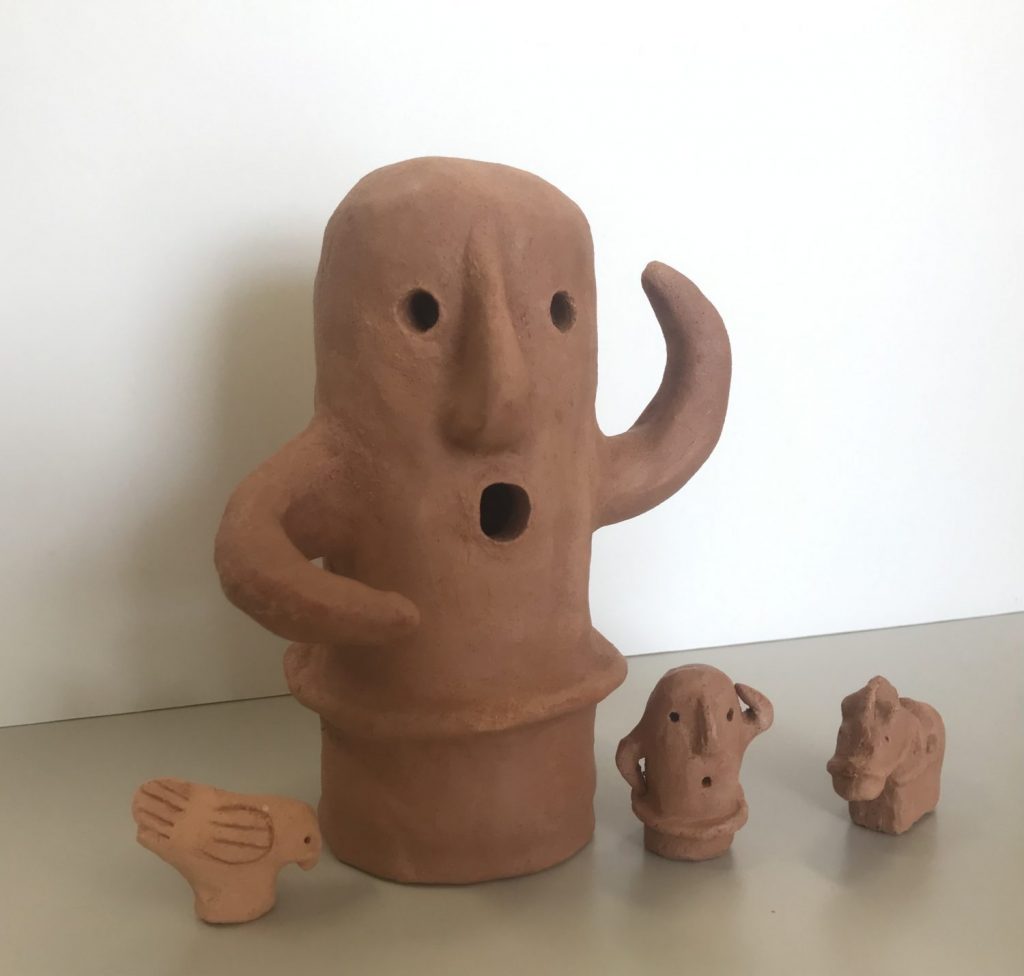 Haniwa are clay figures often found in ancient Japanese burial sites, thought to provide good fortune and protection for those deceased.

Horses, humans, houses, and other objects were created using terracotta clay in ancient times, and were placed in kofun, also known as burial mounds.

Take a trip to the past and create your own haniwa creation to bring home for some protection and good fortune for yourself.

As a take-home bonus, create your own wooden purification idol used in ancient purification rituals. These idols were believed to transfer anything that was viewed as an impurity, evil, or sickness from human beings. Complete your time travel journey by sending your idol down a river or into the sea!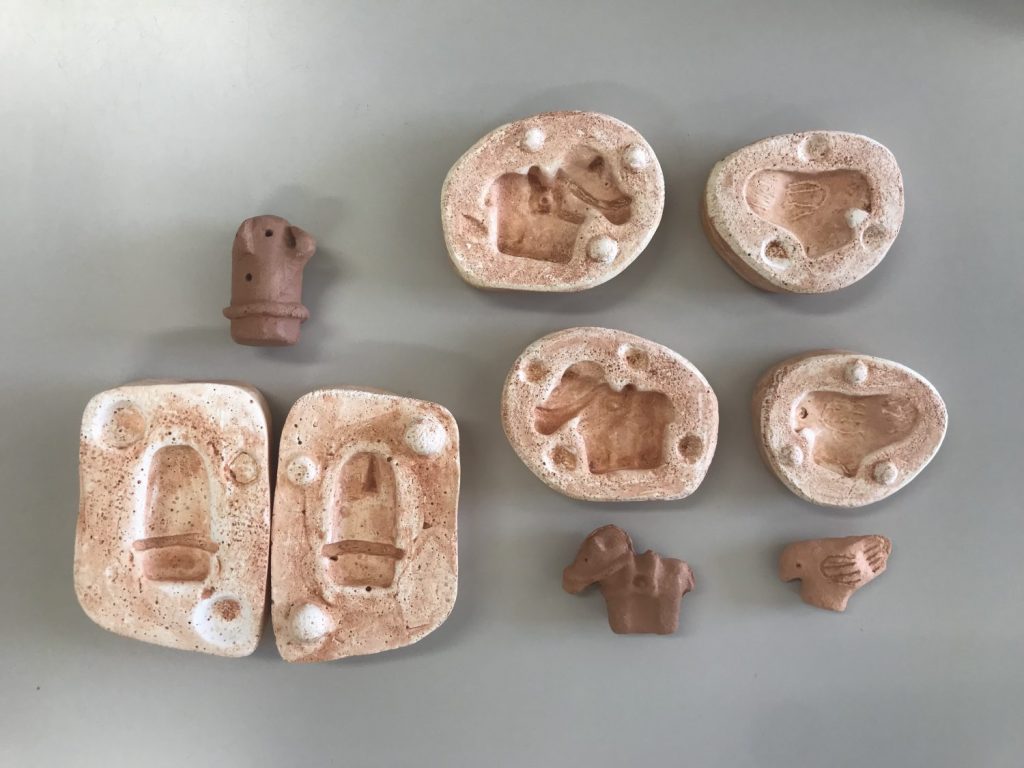 DETAILS
REGISTRATION START

2023/07/03
RESERVATION DEADLINE

5 days before activity
ACTIVITY OPTIONS

9:30~11:00
11:00~12:30
14:00~15:30
SCHEDULE
(Some times may differ)

・Arrive at Toyooka Museum of History
・Receive English explanation
・Activity
・Receive extra gifts (exclusive museum magnet, ancient jewelry craft set, capsule haniwa toy, wooden idol materials)

Time: 1.5 hours
ACCOMPANYING GUIDE
(INCLUDED OR NOT)

Not Included
MINIMUM NUMBER OF PEOPLE

1
AGE REQUIREMENT

9 years old and up (7 years old and up if guardian also participates)
MEETING PLACE

Toyooka Museum of History
IMPORTANT INFORMATION

・There is no oven to bake the haniwa figure. Please bring the figure home with you to dry.
・Please take your own responsibility for any damage/ bringing them home.

MUST READ NOTES

・Please bring your ID/identification card.
PRICES
(Per person unless otherwise noted)

| Number of People Participating in Total | 23+ years old | 16~22 years old | 7~15 years old |
| --- | --- | --- | --- |
| 1-8 people | 2,500 yen | 2,300 yen | 2,200 yen |
INCLUDED IN THE PRICING

Activity fee, museum entrance fee, gifts
CANCELLATION FEES

| Day of Cancellation | Cancellation Fee (% of activity price) |
| --- | --- |
| The day of | 100% |
| The day before | 50% |
| 2-7 days before | 30% |
| 8+ days before | 0% |
ACCEPTED PAYMENT TYPES

Pay by credit card (VISA, MASTER, JCB, AMEX, DC) via an activity confirmation link in an e-mail that we will send to you following your reservation.
OPERATOR NAME

Toyooka Tourism Innovation
Request Form