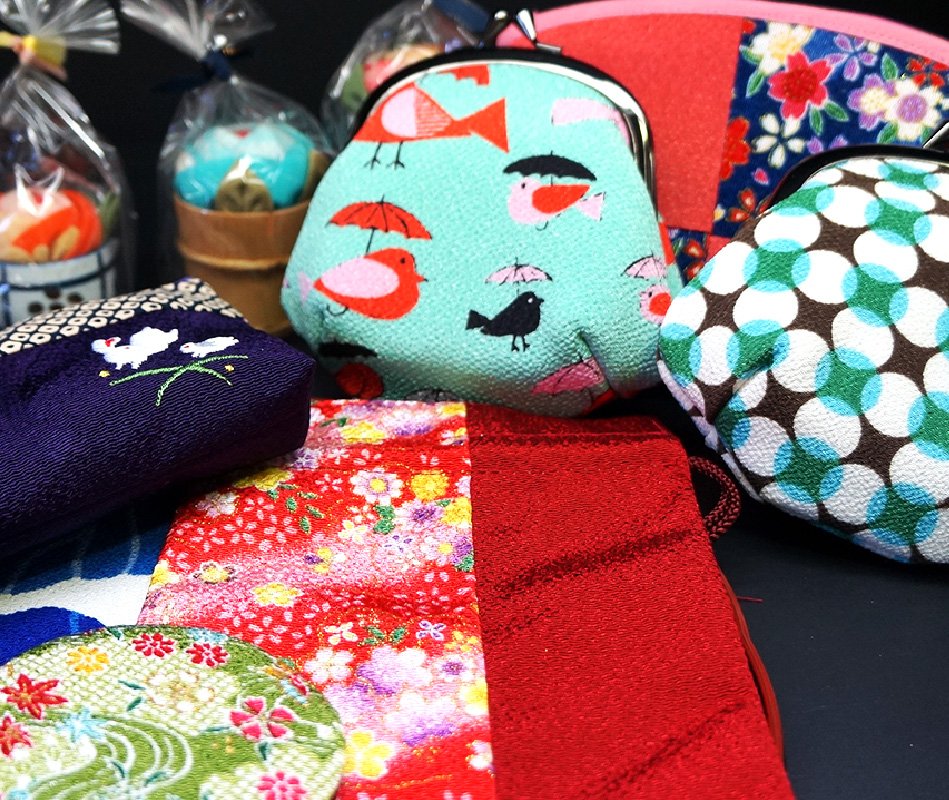 Tango Chirimen - Silk crepe items
Kyoto and Kyotango are both production areas of silk textile. "Tango Chirimen" is unique to Kyotango has been woven here for about 300 years. Tango Chirimen silk is famous for its high quality, wonderfully soft feel and durability. This durable silk is used for the production of kimono, handbags, purses, hair accessories and more. Souvenir shops in Kyotango offer wide variety of Tango Chirimen accessories and gifts.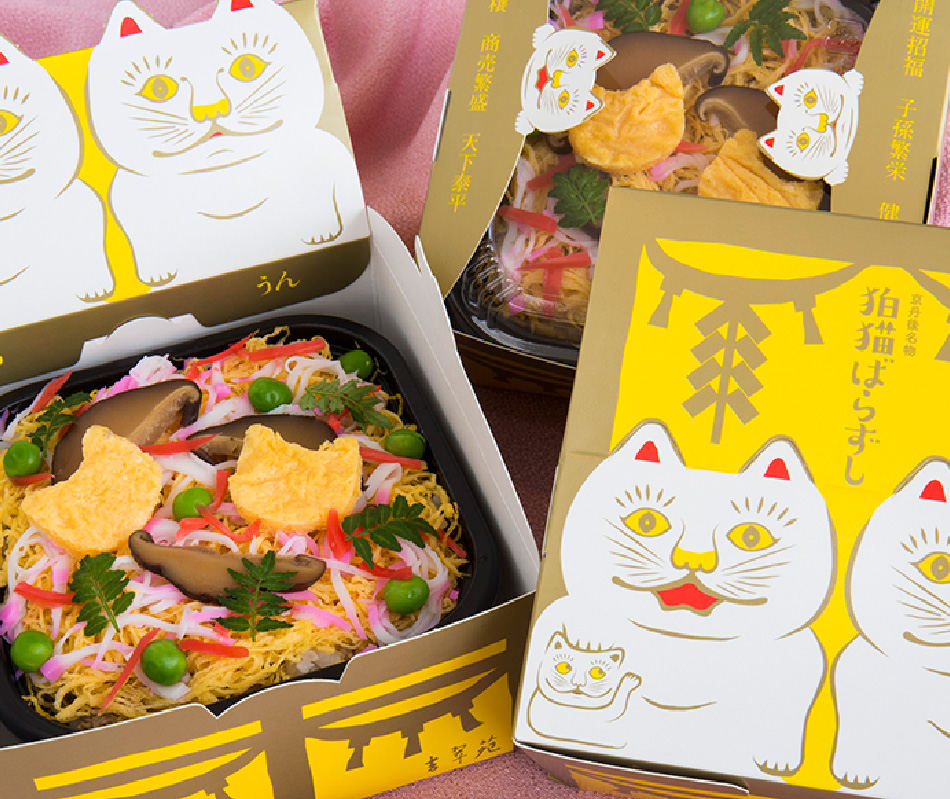 Komaneko Barazushi Boxed Lunch
A boxed lunch that can be easily eaten on your train ride.
Kyotango is a town famous for the production of the silk fabric "Tango Chirimen". In a town that depends on silk, rats and mice can be very dangerous to have around. Thus, cats played an important role in controlling the mice and rat population, protecting the silk farms and thus the town. Komaneko, illustrated on the box, is the cat statue found at Kotohira Jinja Shrine, a tribute to the cats that protected the silk from mice.
"Barazushi", a local specialty, is boxed inside. Barazushi is a type of sushi, made with minced mackerel, thinly sliced egg omelet and red pickled ginger, along with other colorful toppings.
Tai Senbei - Sea bream flavored rice cracker
Senbei, or rice crackers, are a specialty product of Kyotango's Kumihama. They are delicious as a snack on its own or with a drink. Other popular ways of enjoying it are by breaking it up and putting into a soup or stew. These rice crackers are also rich in calcium.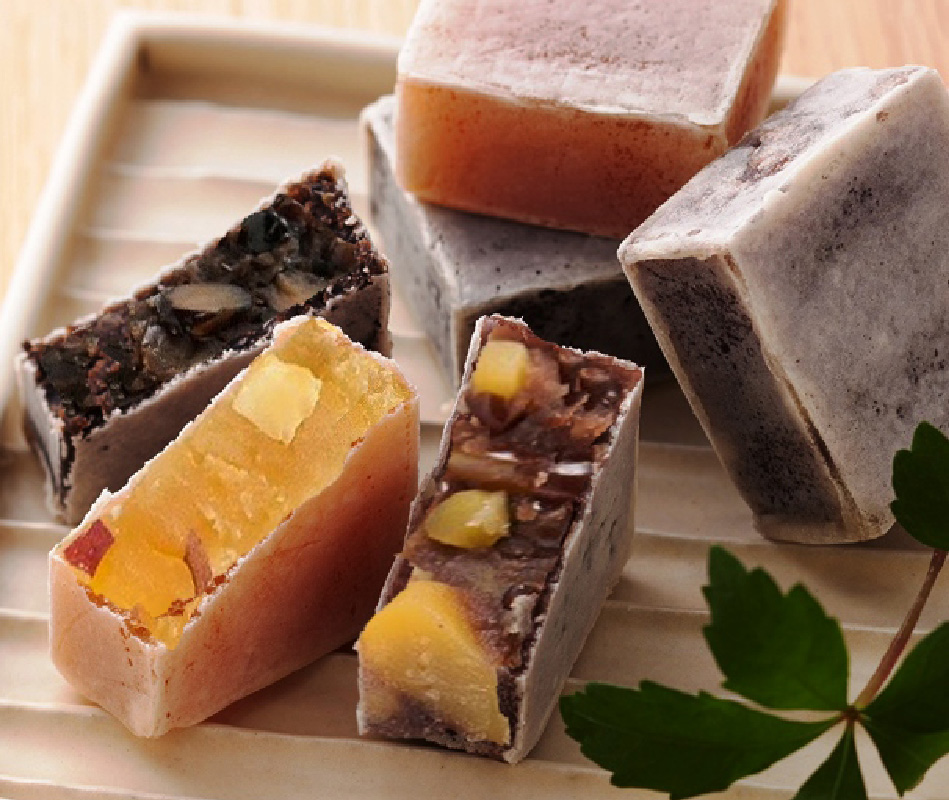 Kintsuba - Set of 3 kinds of Kintsuba (Sweetened bean confectionaries)
A special confectionary of Kyotango that comes in a set of three different flavors. Local Kyotango sweet potato, chestnuts and beans flavor these elegant sweets.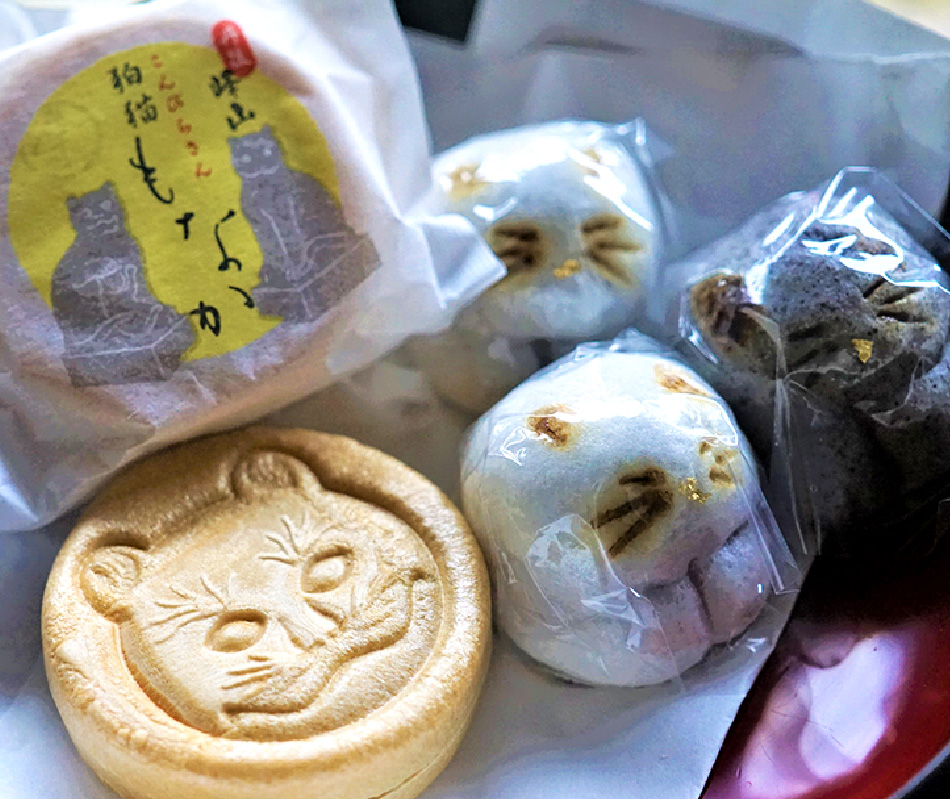 Neko Manju - NEKO-NO-EN
A product of Kotohira Jinja Shrine. These cat-shaped manjyu, Japanese confectionaries, are said to bring good health and watch over your well-being.
The white cat is is filled with sweet red bean paste and the black cat has a black seasame flavor, both are edible charms for good luck. They also go well with tea.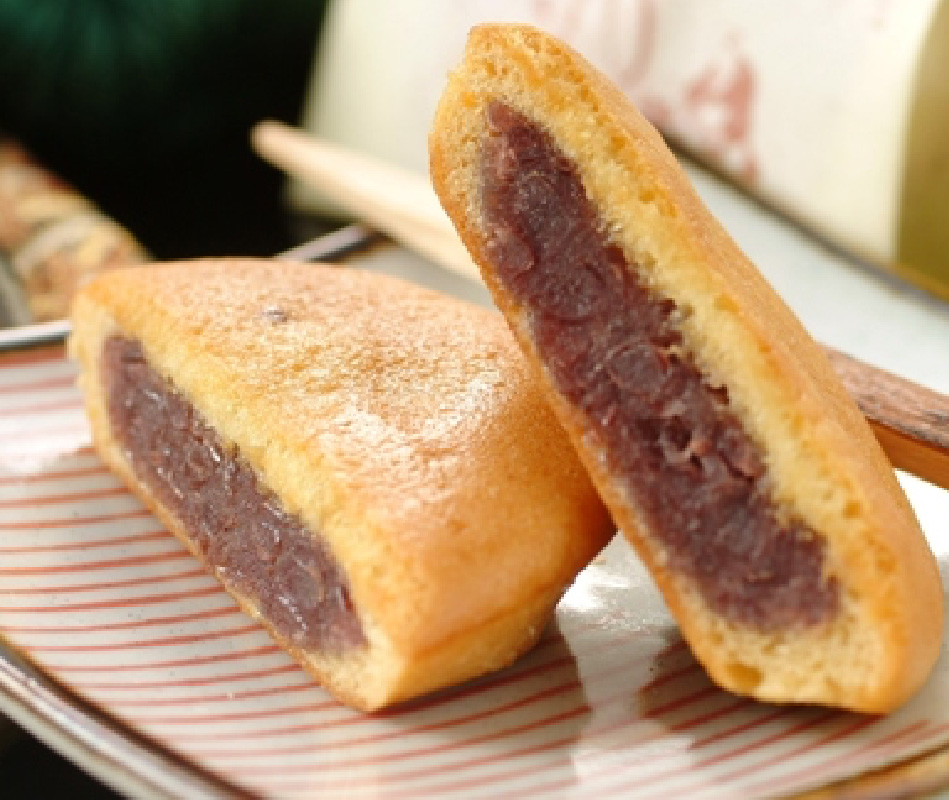 Gachaman - Confectionary
The name of this confectionary comes from the sound that the silk looms make, "Gachan". This is a well known confectionary here in Kyotango. Gachaman is a Japanese confectionary, the filling is a course sweet bean paste made with local soybeans wrapped in a soft rice cake dough.