Local Specialty Dishes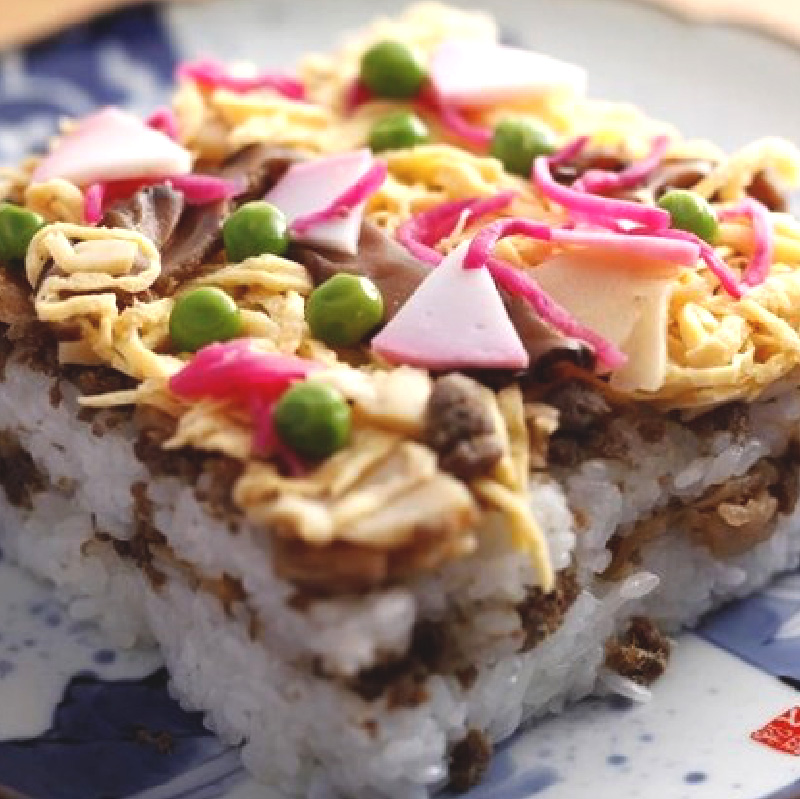 Tango Barazushi
A local dish featuring minced mackerel. Kyotango Barazushi is made in almost every Kyotango home and is often made for festivals, celebrations, and served as a hospitality dish at formal ocassions. Made by spreading out a bed of sushi rice on the bottom of a shallow box called a "matsubuta". The rice is then topped with sweet & salty minced mackerel and colorful ingredients like thinly sliced egg omelet, sliced red pickled ginger, "kamaboko (fish cake)", and shiitake mushrooms. This dish can be enjoyed all year round.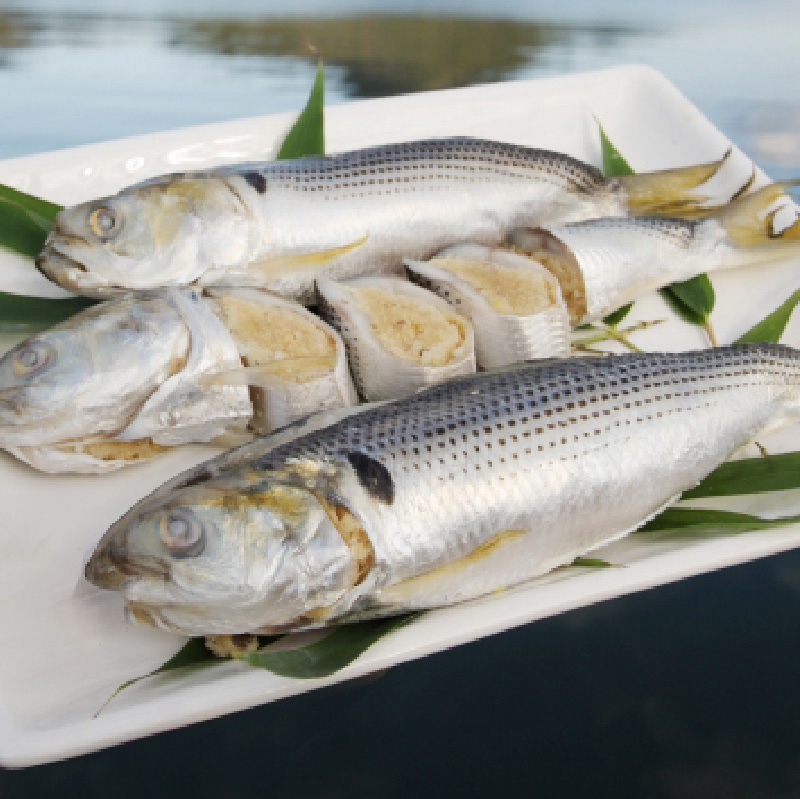 Konoshiro Sushi
Konoshiro is a fish that is caught in Kumihama Bay of Kyotango. Fatty Konoshiro fish that have reached 25 cm or longer are caught from fall to winter, deboned, and soaked in vinegar. The pickled fish are then stuffed with "okara" or soy pulp Instead of sushi rice. Seasoned with a sweet and sour taste. This particular dish can be enjoyed from November to March.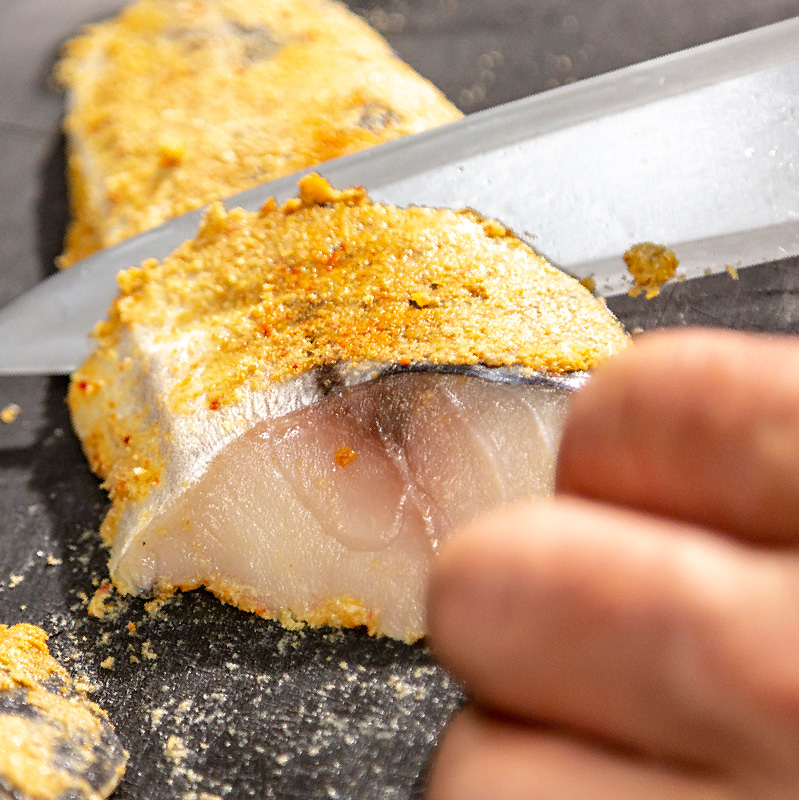 Heshiko
A traditional preserved dish. The name of this dish comes from the local dialect "heshikomu", meaning "to pickle". Heshiko is mackerel that has been pickled in rice bran paste, paste made from the byproduct of the rice milling process. The aging fermentation process preserves the fish for a long time, sometimes a year. Heshiko can be eaten as a side, ontop a bed of rice, in "ochazuke" (rice with tea), in pasta and is a great pairing for sake.
Fresh Seafood
Top Brand Crabs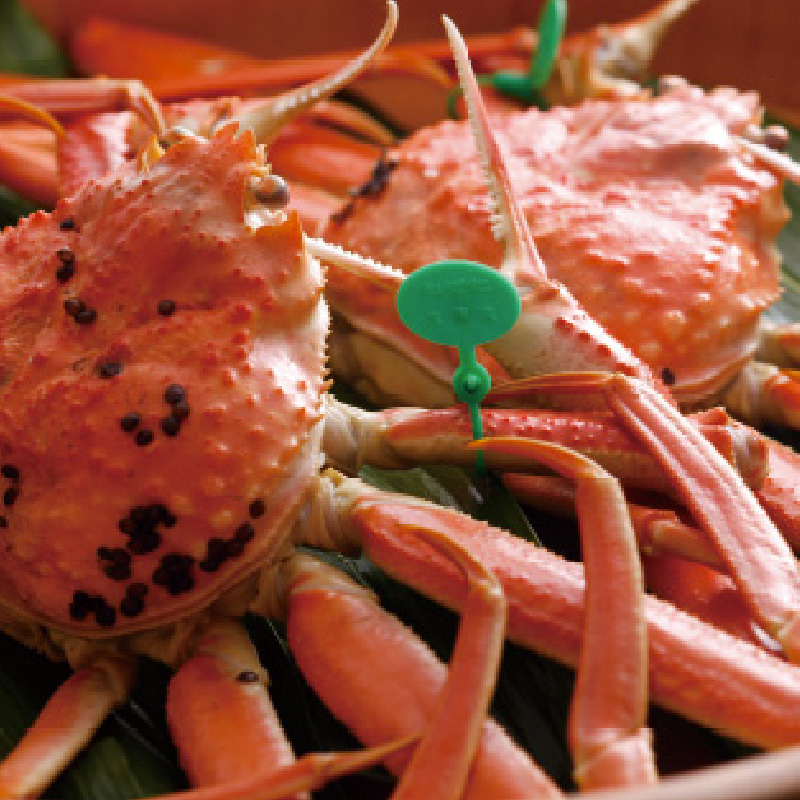 Top Brand Crabs
"Zuwaigani", "matsubagani", and "taizagani". When refering to the taste of Kyotango's winter these snow crabs come to mind. All three are snow crabs but are labeled depending on their size, meat density, and shape. Taizagani in particular is landed in at Taiza Fishing Port, thus is named such. Each crab labeled as one of the above are of the highest quality and taste. Because only small quantities are caught they are also sometimes referred to as "phantom crab". Catches are caught and brought in that day to ensure freshness. The Female "koppegani" outter roe has a "popping" texture and the inner are rich in umami. Crab season is from November to March, but "koppengani" are in season until the end of December.
Oysters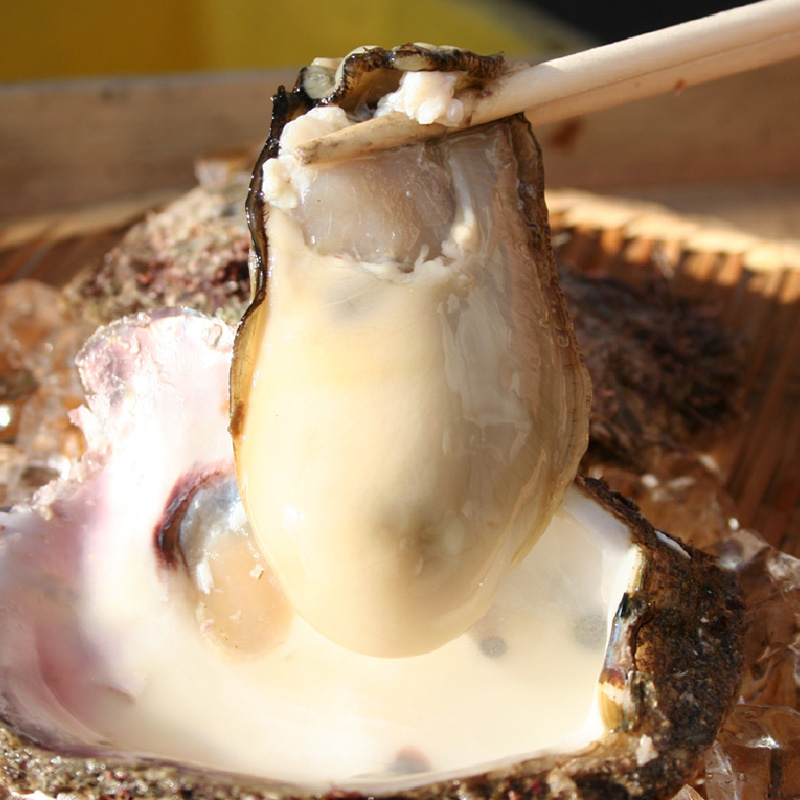 Oysters
Crabs are famous here in the winter, but oysters are another winter morsel not to be overlooked. Oysters are grown in Kumihama Bay on the rich plankton, and are heavy with plump meat and high in nutrition - certainly the "sea's milk". The floating oyster shelves in Kumihama Bay are selected as a cultural landscape of Kyoto Prefecture. Rock oysters in the summer and winter oysters in the winter. The oysters cultivated in the rich waters of Kumihama Bay are different from others. Oyster season is December to March.
Sawara - Mackerel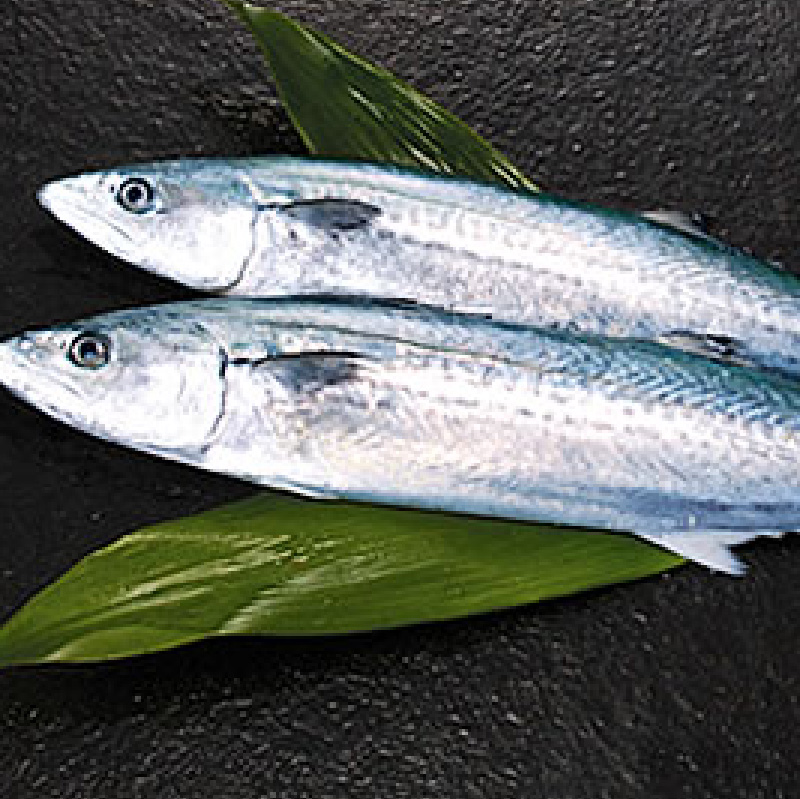 Sawara - Mackerel
"Sagoshi", "yanagi", and "sawara" are the three different names given to the mackerel as it grows larger. The fish can be caught year round, but as it's kanji (chinese character) suggest, it is best known as a spring fish. In the Tango coastal area, "sagoshi" (40-50 cm in length) are caught from autumn to winter, and "sawara" (60 cm or more) are caught in the spring. Because the fish can be steadily caught it has deep ties with Kyotango's food culture and is a very popular fish. Those caught in the winter are referred to as a cold mackerel and are especially tasty because of the extra fatty layer. Available year round, but is best from winter to spring.
Torigai Shellfish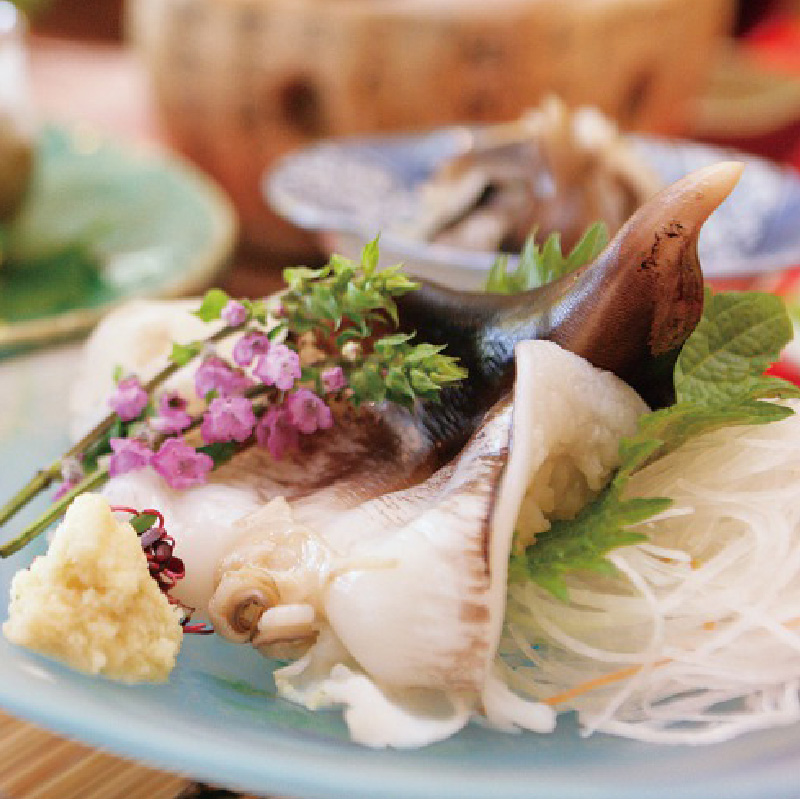 Torigai Shellfish
The Japanese name "torigai" can be literally translated to "bird shell". Known as heart clam, surf clam and Japanese Cockle in English. They are named "torigai" because they resemble the head of a bird. Jumbo sizes can reach 9-10 cm and weigh 40 g, compared to regular sized ones. Compared to other areas, large "torigai" can be raised in Kyotango because there is an abundance of plankton in Tango's seas during the summer. Kyotango's "torigai" have thick meat and are more delicious with each bite, making them a very popular dish. These can be enjoyed only during the early summer.
Locally Grown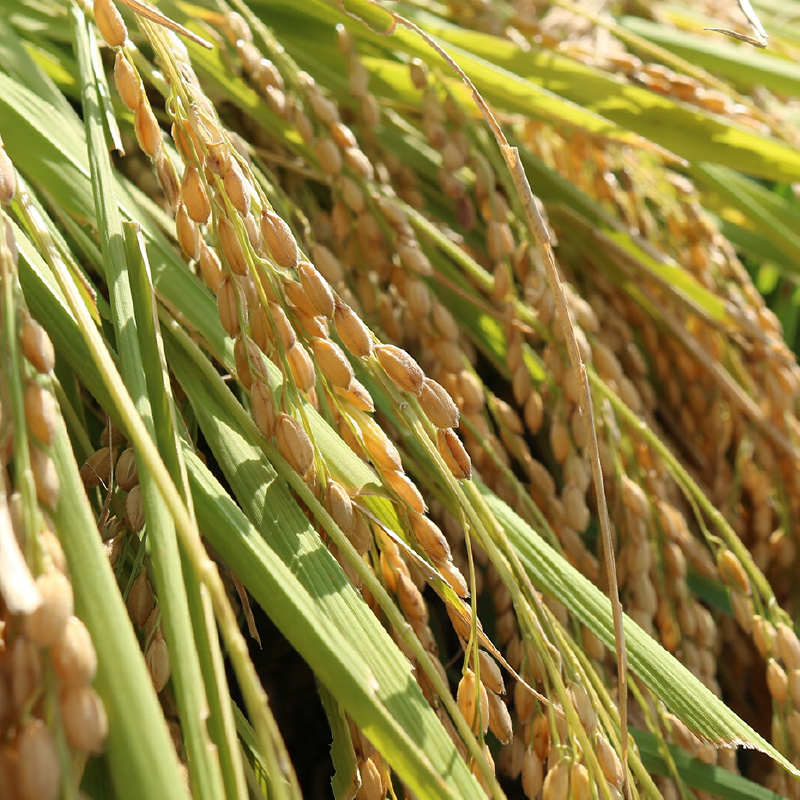 Tango Mai (Tango Koshihikari Rice)
Tango-produced "Koshihikari" rice has won the highest rank of the National Grain Testing Association Rice Taste Value "Toku A", and in recent years has won "Toku A" for the 10th time in total. In the last five years it has also won "special A" ("A rank" in 2011) four times, and broke the record for the largest number of records in western Japan. (As of February 2012) Specially grown rice such as "Glass of Heaven" and "Take Tan rice" are also being produced.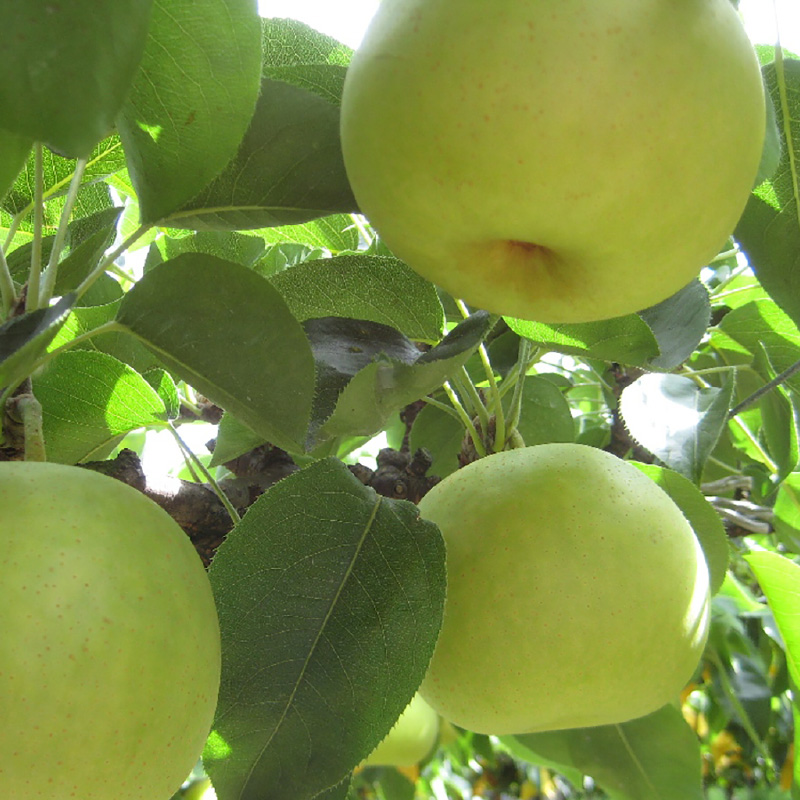 Kyotango Nashi (Japanese pear)
Kyotango Nashi, is a Japanese pear that is very round and resembles an apple. It has a sweet and refreshing taste and comes into season in September. This popular nashi is the only fruit to be branded a "Kyoto brand product". It is reputed for having high sugar content and for its high quality. Of new varieties of "Gold Nijyu Seiki (Gold 20 Century)" type nashi, only those with a sugar content of 11.5 or more , as measured by a sugar concentration sensor, are selected to be called "Kyotango Nashi". Nashi are picked in September.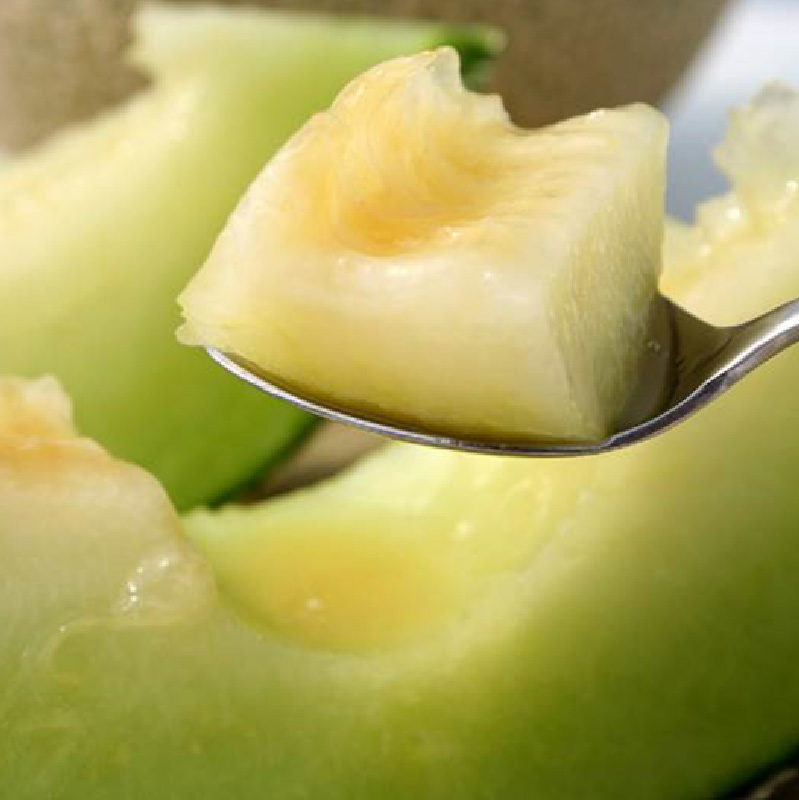 Melon (muskmelon)
Kyotango produces the most melons in Kyoto prefecture. Cultivation of melons is made prosperous by using the topography of Kyotango and taking advantage of the sand dunes that spread along the sea. The melon's flesh is sweet and juicy. The better shaped and sweeter ones, especially the higher quality melons are brand-named for the dunes where they were grown, "Kotohiki Melon", "Kumihama Sunahime Melon", and "Yuhigaura Melon".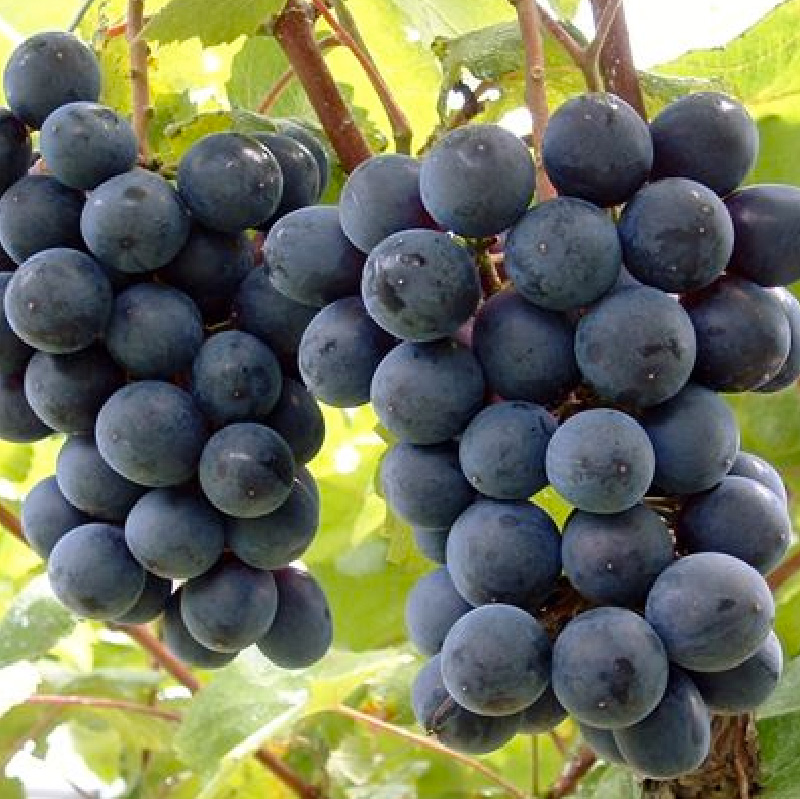 Grape
The grapes are generously bathed in Tango's summer sunshine, and are raised in the rich natural and hilly terrain. The"Fujiminori" and "Pione" grapes are large with a high sugar content, while the muscate and Delaware are more acidic and heavier. There are many types of grapes grown here locally, the ones mentioned above are just a few. Grapes come into season from late August to October.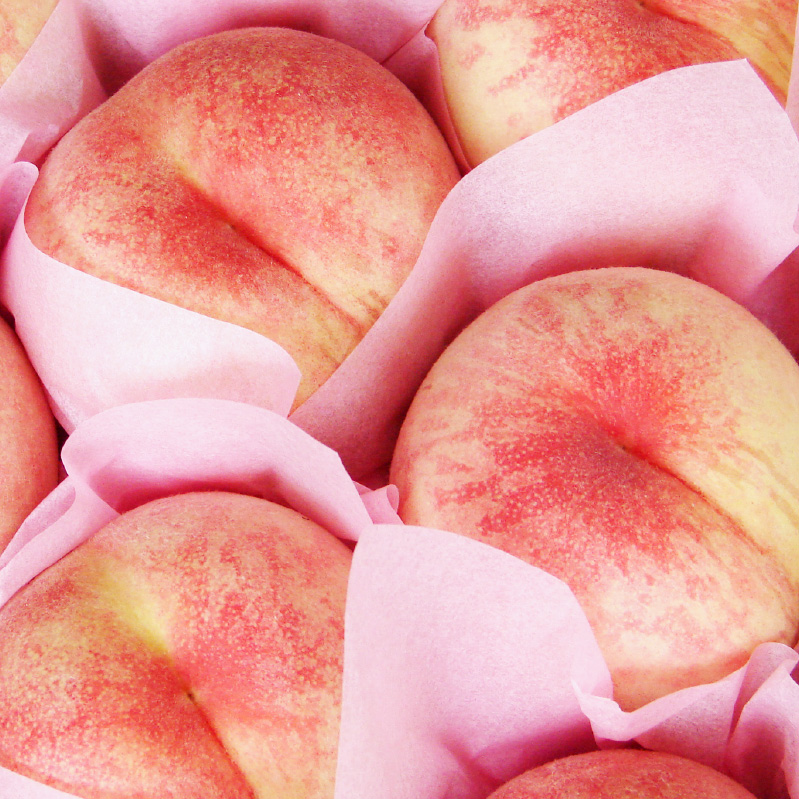 Peach
Peaches are sold at shops along Kyotango City's coast, seeing the peaches being sold is a sign that summer is here. The sea breeze from the Sea of Japan and the rich topography of the land help to grow peaches packed full of sweetness and deliciousness. White peaches have a strong sweetness and a soft flesh, while pink peaches have low acidity and lots of juice. The harvest season for each kind of peach varies season to season. The average peach season is from mid July to August.