Toyooka City's annual summer festival, the Yanagi Matsuri, is back for 2022! As an honorary celebration commemmorating the town's history in willow-crafting and subsequently bag-making, residents have gathered yearly at Yanagi no Miya, a shrine built in honor of the God of Bags, since 1935.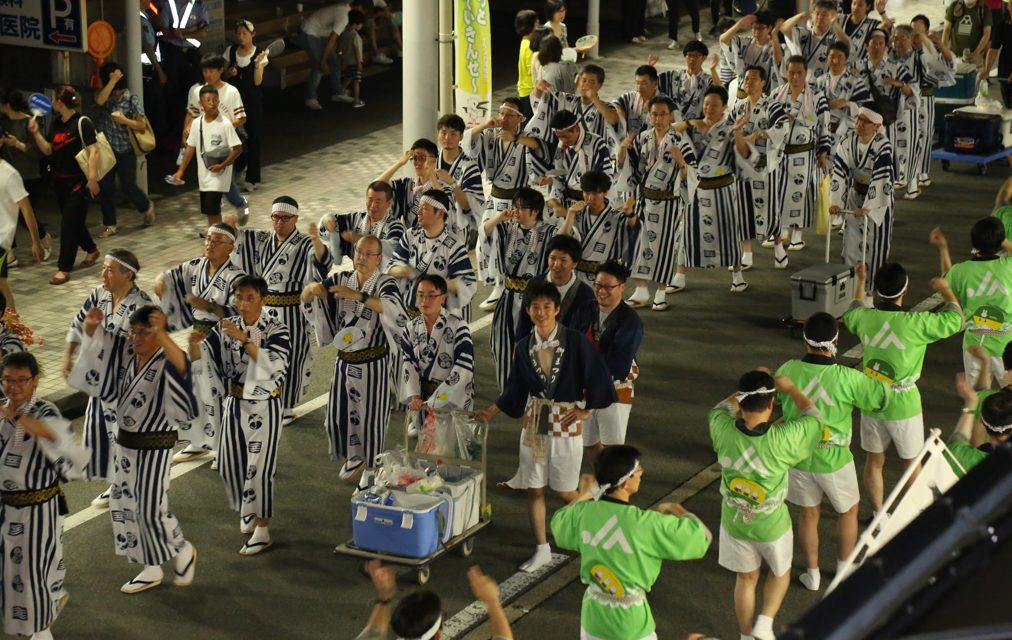 Join locals on August 1 from 16:00~21:30 in celebrating Toyooka's rich bag-making heritage with various events happening around town!
Noon~21:00 Bag Shopping Market on the west side of Toyooka City Hall
16:00~16:50: Ceremony in front of Yanagi no Miya
16:00~21:00: Willow Night Market on Caban Street
16:50~17:50: Procession of portable shrines from Yanagi no Miya to Toyooka Station.
17:00~21:15: Young Entrepreneur's Group Festival at Toyooka Lifelong Learning Salon Outdoor Square
18:00~18:40: Procession of portable shrines from Toyooka Station to Yanagi no Miya
18:30~21:30: Professional dancing on Daikai Street
In order to prevent the spread of COVID-19, we ask that festival-goers wear masks, practice social distancing, and use hand-sanitizer throughout the evening.