Welcome to Nakai
A quiet sushi shop tucked away in the back of an alleyway near the center of Toyooka. Locals sit at the counter to enjoy a good meal and a talk with the master as he stands behind the counter creating delicious sushi plates. You can hear people talking business or mutual friends having a good laugh over fond memories.
Sushi and much more
The master takes great pride in using mainly locally grown vegetables, locally raised beef, and locally caught seafood. You can taste much of the Tajima area in the variety of dishes served, which includes more than just the conventional nigiri sushi. The chefs like to mix new techniques and flavors with the local ingredients to create original dishes that are both traditionally Japanese and French cuisine. You can order what you like off of the menu or if you have no idea what to order but want to try a variety of dishes try the "omakase" course. The chef will step in and create a tailored menu just for you. Don't worry about the price, as you can select a price range for your "omakase" course. For example, with the 3,000 yen course you will probably get about 4 or 5 different dishes that could include a plate of sashimi with about 3 different kinds of fish, a tempura plate, chawanmushi, sushi roll or rice dish, grilled or broiled seasonal fish to name a few common dishes that tend to come with a "omakase" course. The shop likes to serve the food as fresh as possible so that you can enjoy the flavor at its maximum goodness, so your dishes may come out one at a time with the staff timing when to have the next dish made and brought out to you.
Nakai is open for both dinner and lunch. The menus are similar but have some select dishes that are served only at lunch or at dinner. The lunch menu has a few basic sets to choose from, so if you are in a bit of rush ordering a set lunch might give you some more time.
A look at the menu
Sushi / Sashimi / Seafood
-Assorted nigiri sushi plates from 1,600 yen to 3,500 yen
-Seafood rice bowls 1,500 yen
-Seasonal nigiri sushi from 150 yen/piece (ex: octopus, squid, tuna, yellow tail, sazae, urchin, abalone, etc.)
-Roll sushi from 150 yen (ex: fatty tuna & green onion, eel & cucumber, squid & cucumber, tuna, egg, natto, etc.)
and more.
-Hatahata (sailfin sandfish) 500 yen
-Sanma (mackerel pike) 800 yen
-Aji (mackerel) 1,000 yen
-Kisu (Japanese whiting) 1,300 yen
-Nodoguro (blackthroat seaperch) 1,800 yen ~ 2,500 yen
and more.
A la carte recommendations
-Dashimaki (rolled egg omelet) 500 yen
-Chawanmushi 500 yen
-Inaniwa Udon 800 yen
-Steamed duck roast 800 yen
-Vegetable salad 800 yen
-Grilled butter scallop 840 yen
-Tempura 840 yen
-Nakai carpaccio 1,000 yen
-Boiled eel 900 yen
and more.
-Yurine (lily root) manju 840 yen
-Deep-fried lotus root 840 yen
-Crab miso béchamel sauce 1,000 yen​
-Takuhi Nori sushi roll 1,000 yen
and more.
A little on the pricy side, but worth it
-Beef fillet steak 3,500 yen ~ 4,000 yen (upgrade to an A5 rank Tajima beef fillet steak for 4,000 yen ~ 6,000 yen)
-Abalone steak 3,500 yen ~ 4,000 yen
-Grilled Fugu Shirako (grilled blow fish roe) 2,000 yen
-Broiled toro (fatty tuna) 4,000 yen
-Broiled chuck rib 1,000 yen
and more.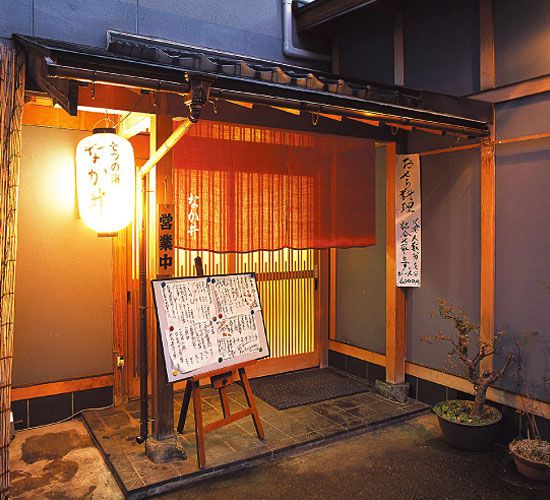 Front entrance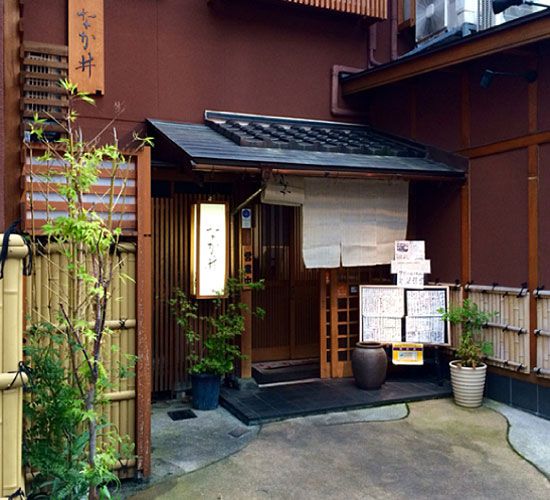 Front entrance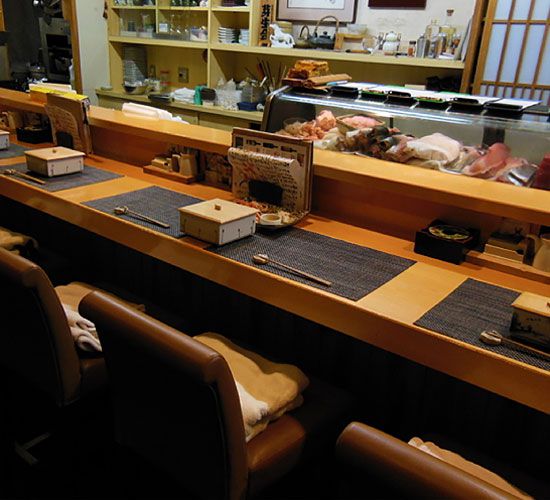 Sushi counter and seating as you walk in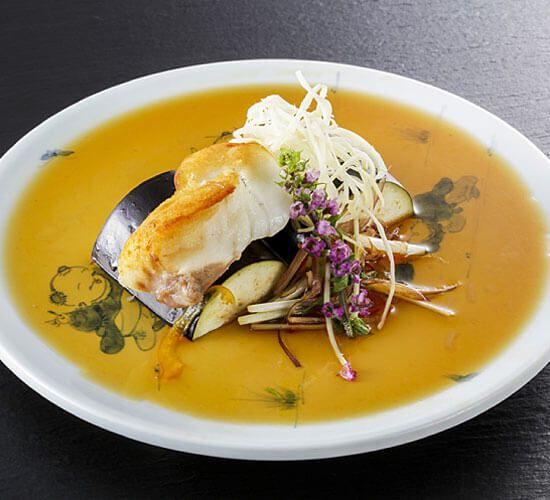 Nakai original dish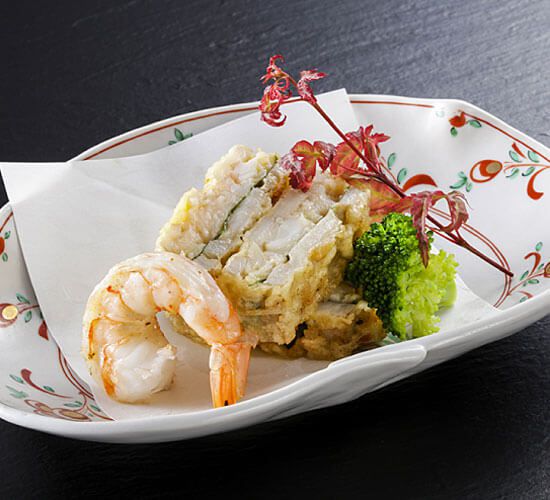 Nakai original dish
Information listed below was last updated 04/2021 and is subject to change. Contact the business directly for updated information. Note, most businesses can only speak Japanese.
BUSINESS INFORMATION
Business Name

Nakai Sushi & Cuisine
Restaurant Type

Sushi, Japanese cuisine, seafood
Business Hours

Lunch: 11:00~14:00
Dinner: 17:00~23:00
Holidays / Closed

Mondays
Telephone

0796-23-7897
Address

12-21 Chuo-machi
Toyooka-shi, Hyogo
Homepage

http://www.nakai-toyooka.com/

This site is in Japanese.
Average Price Range

Lunch from about 1,000 yen~
Dinner from about 5,000 yen~
Distance from_Station

About 550m from Toyooka Station
Language Support

Sorry, but only Japanese is spoken.
SEATING INFORMATON
Style

casual, semi-formal
Number of Seats

72
Private Dining Rooms

Available for larger groups of 10 or more
Smoking / Non-smoking

Smoking
Space / Facilities

Table and counter seating, traditional Japanese seating
MENU
Breakfast

Not available
Lunch

Available
Dinner

Available
Course / Sets

Set courses priced from 3,000 yen to 10,000 yen or more
Drink

Soft drinks, beer, wine, Japanese sake, shochu, select wine, select sake
Specials

Specializes in vegetable and seafood cuisine
Menu Languages

Japanese
OTHER
Parking

Free customer parking in designated spot (inquire at the restaurant)