The Concept
Enjin's dream is that one day the phrase 'barbecue forest' becomes an expression used in the Tajima area. The attractiveness of smoked foods comes from the fact that even if the ingredients used are identical, depending on the area where the food is being cooked, the surrounding nature and air has a great effect on the outcome of the taste of the end product. Here in Tajima, there is a cornucopia of natural resources that make for delicious and unique ingredients when used for cooking. As the number of smoked food restaurants in Tajima increase, everywhere the smoke from barbecues billows from the forests, and the people of each area are enjoying the natural blessings of the land while giving thanks back to them. The people at Enjin are keeping that dream in mind, and spend their days enjoying barbecue culture and making delicious foods.

Even though 'barbecue' is only one word, there are many different factors that determine the taste of the final product. Whether it be smoked to be sweet, smoked with spices, smoked to be sour, smoked with one type of wood versus another, each different factor plays a part in determining what kind of flavor and aroma the food will have.
Finding the perfect formula for smoking the food is a difficult venture, and through much trial and error, Enjin has perfected a variety of specialty smoked dishes they think you'll enjoy. Among them is smoked duck, beef tongue, venison and plum sauce, and pickled daikon radish. Using their own personally made wood-chipping blends for their charcoal fires, they truly have carefully thought out every aspect of the smoking process, and can't wait for you to visit them and experience these tastes for yourself.
Menu Sample
(All prices are tax-exclusive)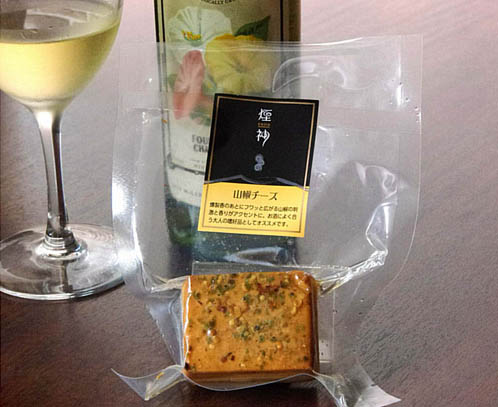 Asakura Japanese Pepper Cheese

(470 yen)
A rich smoked cheese that's been sprinkled with the Tajima area's very own special Asakura pepper. The unique tingling taste of Japanese pepper greatly enhances the flavor of the cheese. Try this platter with one of Enjin's selection of white wines.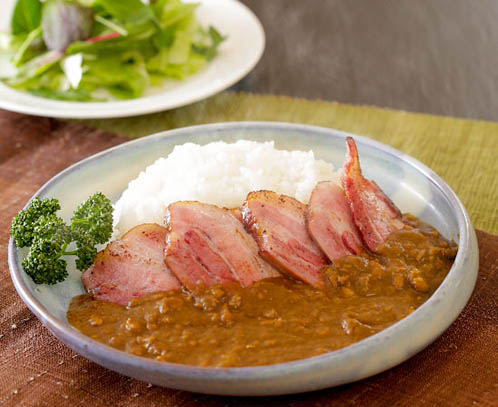 Enjin Curry

(1,300 yen)
A choice of smoked meat (choose from bacon, beef tongue and chicken), a salad and soup are included in this curry set.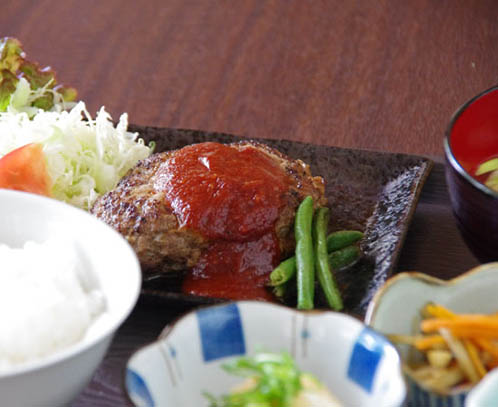 Daily-special Lunch

(1,480 yen)
Seasonal mini-salad, selected smoked meats, main (pasta, coconut curry or Japanese-style taco rice), dessert (vanilla ice cream with smoked vanilla nuts)
Long-lasting, Canned Smoked Foods
By canning their smoked foods, Enjin is able to preserve them for long periods of time, all the while maintaining their signature flavor and making them portable too. Great for use with home cooking, or as an accompanying snack for your favorite drink. They hope you enjoy their ranged of canned goods.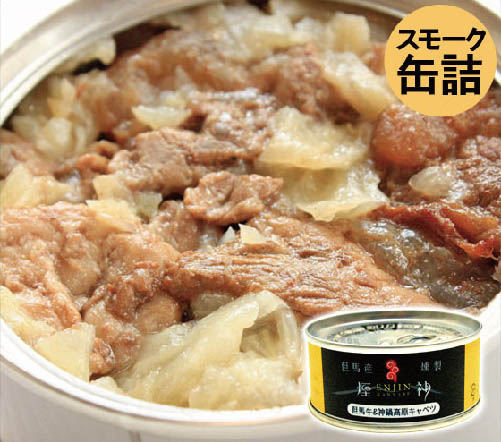 Tajima Beef & Kannabe Highland Cabbage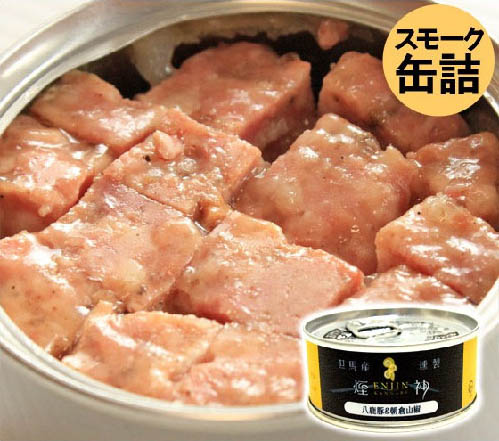 Yoka Pork Luncheon & Asakura Japanese Pepper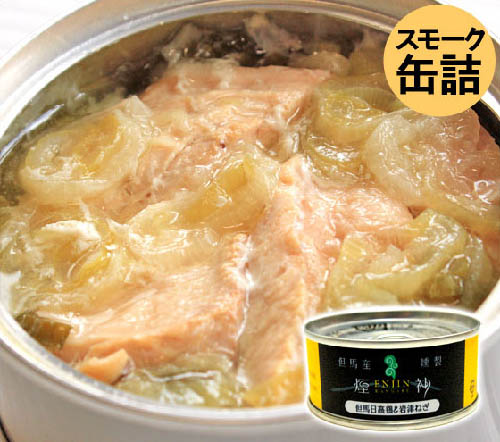 Tajima Hidaka Chicken & Iwatsu Onion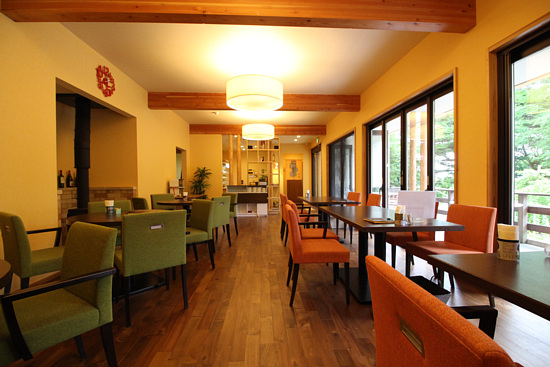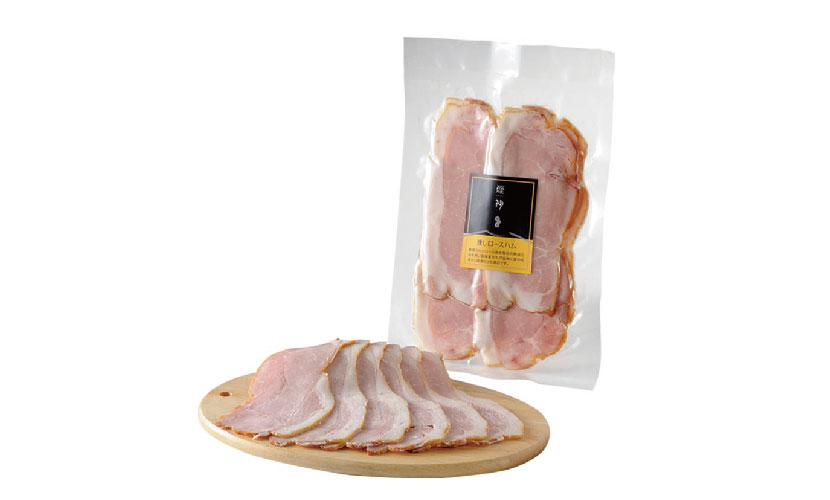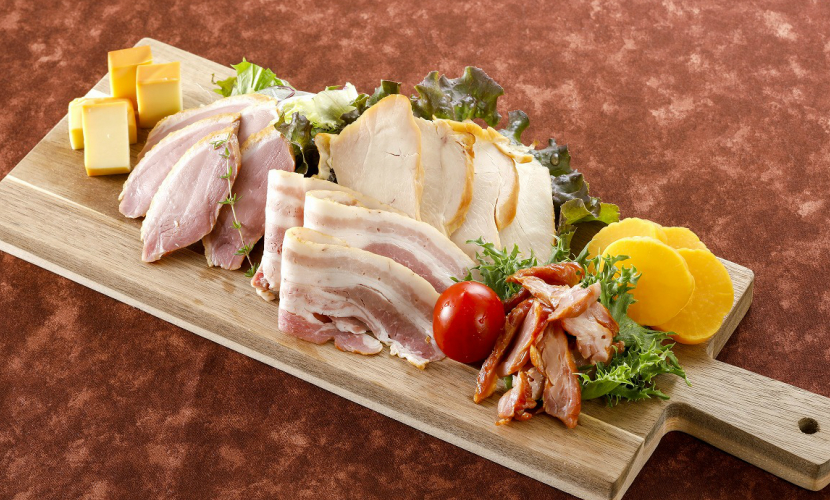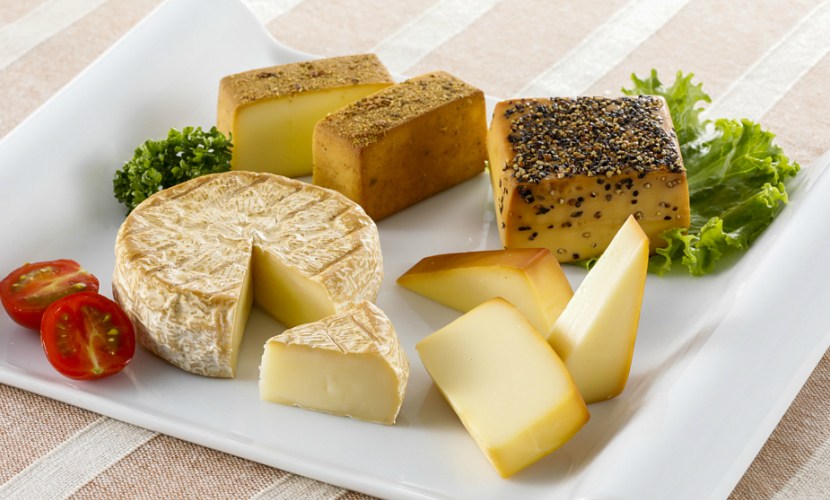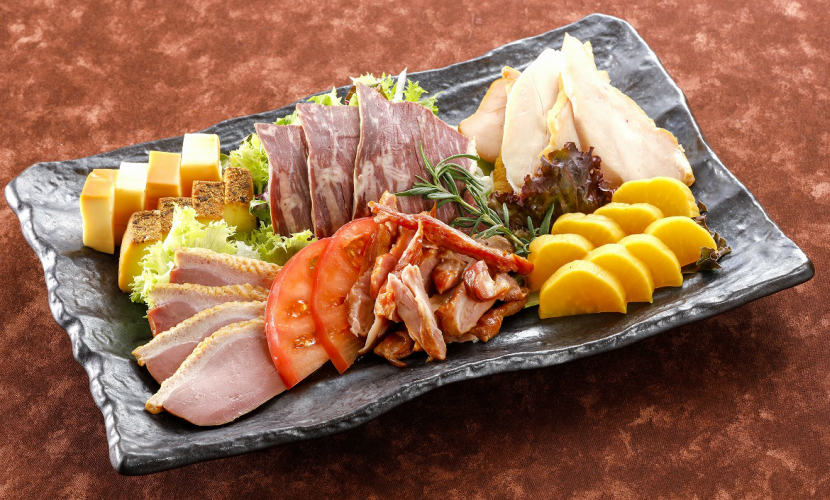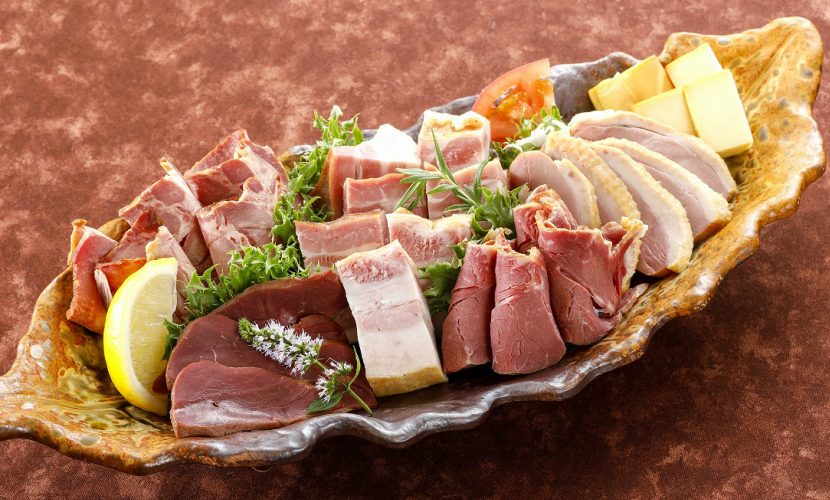 BUSINESS INFORMATION
Business Name

ENJIN
Restaurant Type

Restaurant & Retail (attached shop)
Business Hours

9:30 am - 4:30 pm
(Between January 1st and February 28th, weekday business hours are between 10:00 a.m. and 4:00 p.m.)
Holidays / Closed

Wednesdays
Telephone

0796-20-9845
Homepage

http://enjin-kannabe.co.jp/

This site is in Japanese.
Average Price Range

Around 1,000 ~ 2,000 yen
Payment Accepted

Cash, Credit Card (VISA, Mastercard, Saison), Nanaco, WAON, Rakuten EDy, ID
Distance from_Station

Closest station is Ebara Station, with the closest bus stop being in front of Yutorogi-onsen, Kannabe (12km from the train station, 30 meters from the bus station)
Language Support

Limited availability of English speaking staff
SEATING INFORMATON
Style

Casual, friendly
Number of Seats

30 seats (Table seating)
Private Dining Rooms

None
Smoking / Non-smoking

No smoking
MENU
Breakfast

Not available
Lunch

Available
Dinner

Not available
Drink

Non-alcoholic and alcoholic beverages (wine, beer) available
Menu Languages

Japanese
OTHER
Parking

Free parking is available
Service Charges

None
LOCATION
6-1 Kurusuno, Hidaka-cho, Toyooka-shi, Hyogo-ken (669-5372)