2019/11/19
【Press Release】The Closest Real Snow Resort to Kyoto & Osaka

More and more travelers to Japan are looking for a fun snow experience during their trip, whether it be skiing, snowboarding, or sledding. With over 500 ski resorts across the country, one may have a difficult time deciding on which one to visit. We tell prospective visitors to look no further, since the Kannabe Highlands has the closest resorts from Osaka and Kyoto with real snow!
The Kannabe Highlands is a mountainous area with the crater of the Kansai region's youngest, but extinct, volcano. The geological features of this volcano and the area make the Kannabe Highlands a great location for various snow activities for all ages and abilities.
UP KANNABE
This resort has activities and facilities for everyone. There are four ski runs, ranging in difficulty from absolute beginner to expert. Families with small children can enjoy the Kids' Snow Amusement Park. Established last winter, this kid-friendly and family-friendly snow park includes a "fluffy" slide, snow merry-go-round, snow rafting, and hot air balloon rides. Additionally, Up Kannabe is open late for those interested in checking out night runs.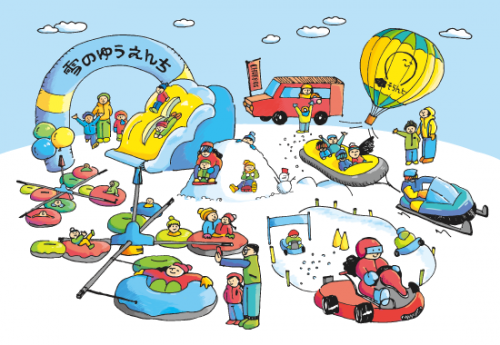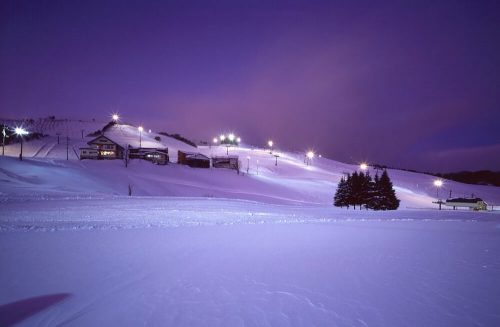 Please check our landing page for more detail about Kannabe during the snow season.
For beginners, Up Kannabe has skiing lessons with an English-speaking instructor. The instructor can help teach participants the basics, starting with help with putting on ski equipment, walking through the snow, and getting on the ski lift if necessary. Afterwards, participants move on to learning how to turn and break. The instructor will go at the group's pace, so each lesson is a little bit different!
In addition, Up Kannabe also offers snowshoeing, sledding, and rental equipment & clothing for both skiing and snowboarding.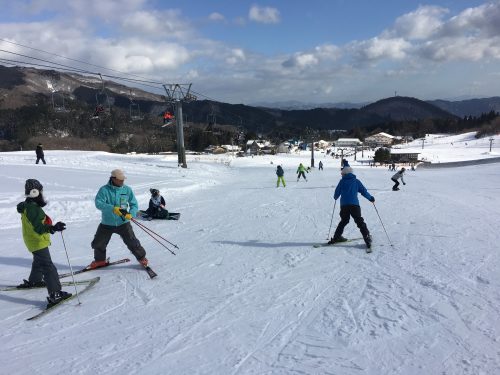 OKU KANNABE
Like Up Kannabe, this ski resort has courses that range from beginner to advanced. It is about a 10-minute drive from Up Kannabe and is the adjoining ski resort to Manba Ski Resort. Beginners can work on their turns and stops on the beginner runs and kids can take their time learning in the Beginner & Kids Park. Advanced skiers and snowboarders can polish up on their form as well as challenge themselves on the 3.1 km course that features a 35° slope. This ski resort also has banana boat snow rafting, which can be enjoyed by guests of all ages.