2019/12/16
【Press Release】Two Temples, Two Zen Meditation Experiences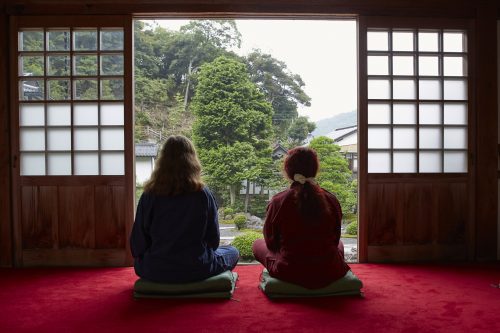 Raindrops pitter-patter onto the carefully placed rock garden as you hear faint laughter from the nursery nearby. Next to you, the sudden ding of the monk's bell snaps you back into reality as you finish your meditation. You bow to the monk who has just led you through this spiritual journey before gazing out at the beautiful temple before you.
Zazen, or seated Zen meditation, is considered the primary practice of Zen Buddhism. More and more visitors to Japan are looking for those authentic, spiritual experiences that one can receive at one of Japan's over 77,000 Buddhist temples—many of which have Zen meditation experiences. Kinosaki Onsen and the nearby town Izushi are no exception. In both Kinosaki Onsen and Izushi, visitors can reserve a seated Zen meditation experience that includes either an English-speaking guide or written English explanation.
These activities offer a look into the daily lives of the local monks at each temple, as well as allow you to further relax your mind and soothe the soul during your peaceful stay in Kinosaki Onsen.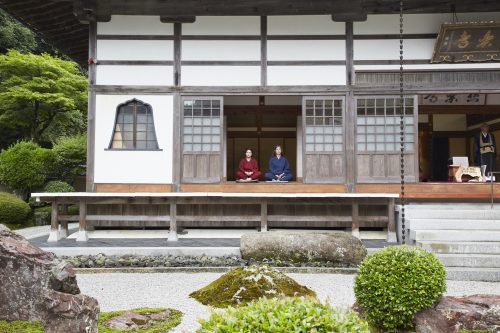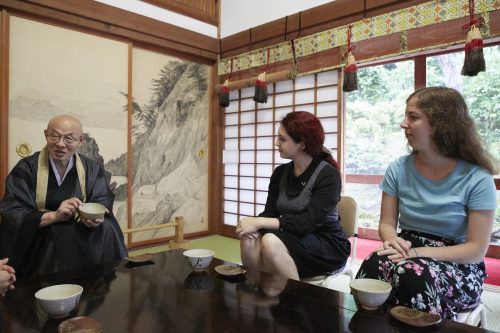 Kinosaki Onsen's Gokurakuji is a temple in a peaceful, secluded part of town. Through this activity, experience seated zen meditation in a local temple while gazing outside at the tranquil rock garden. There will be a sheet written in English with instructions on how to properly meditate, and the chief Buddhist monk can show you how. The monk's sermon will also be printed out for you to read after you're done meditating. You can also wear traditional monk's working clothes while you meditate! Afterwards, you will be served matcha and local Japanese sweets. Try communicating with the monk over tea, it will make the experience all the more rewarding.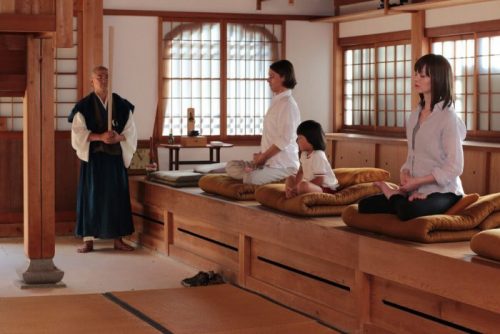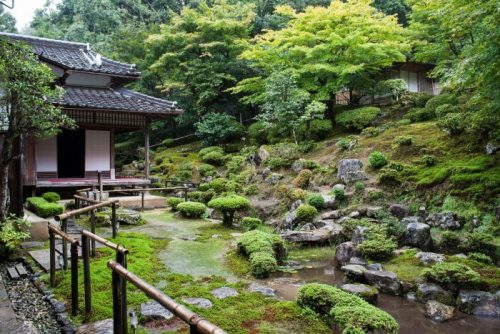 Izushi's Sukyoji Temple is also in a quiet area surrounded by an expansive garden. In this activity, you get the opportunity to participate in two traditional Buddhist activities. The first is seated Zen meditation, led by a friendly monk and an English-speaking guide. Afterwards, you can choose between doing shakyo (sutra-copying) or shabutsu (tracing a picture of a Buddhist image)—both of which are very ancient practices that are unknown by many. Then, guests get to casually chat with the monk in his own home! Over a bowl of matcha and scrumptious traditional sweets, you can ask him any questions that you'd like, such as questions regarding the history of the temple, the monk's own background, and Buddhist teachings. His house that includes a traditional tea room is located right next to the temple, over-looking the gardens.