Enjoy traditional sights of
cherry blossoms at night
that cannot be found
in Tokyo and Kyoto
Travel like a local, Kinosaki.
Wear a yukata and view the cherry blossoms while taking a stroll
A fundamental part of enjoying Kinosaki Onsen is by visiting the public hot springs while wearing a yukata. Change into to your yukata at the ryokan, and then stroll through town while enjoying sights of beautiful cherry blossoms. Take in the wonderful scenery that can only be found in Kinosaki onsen while listening to the clip-clop sounds of geta, Japanese wooden sandals.
Best Viewing Times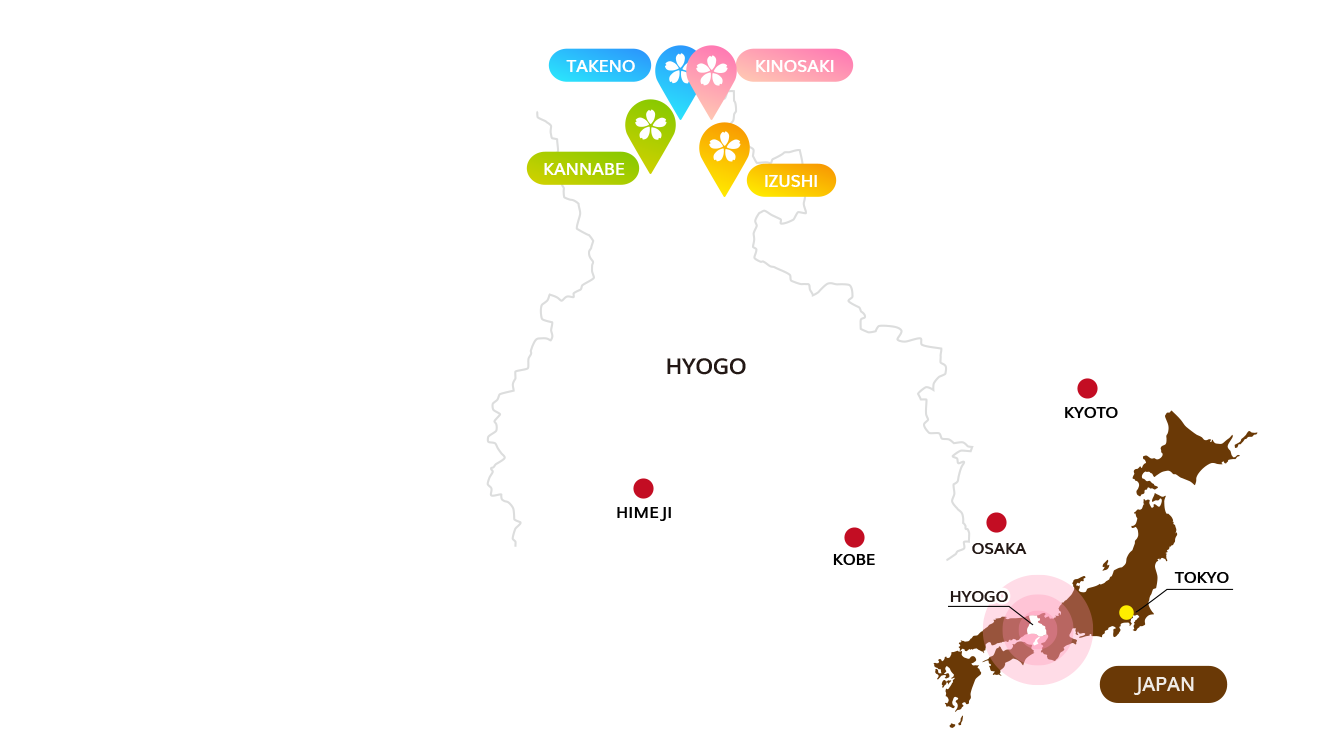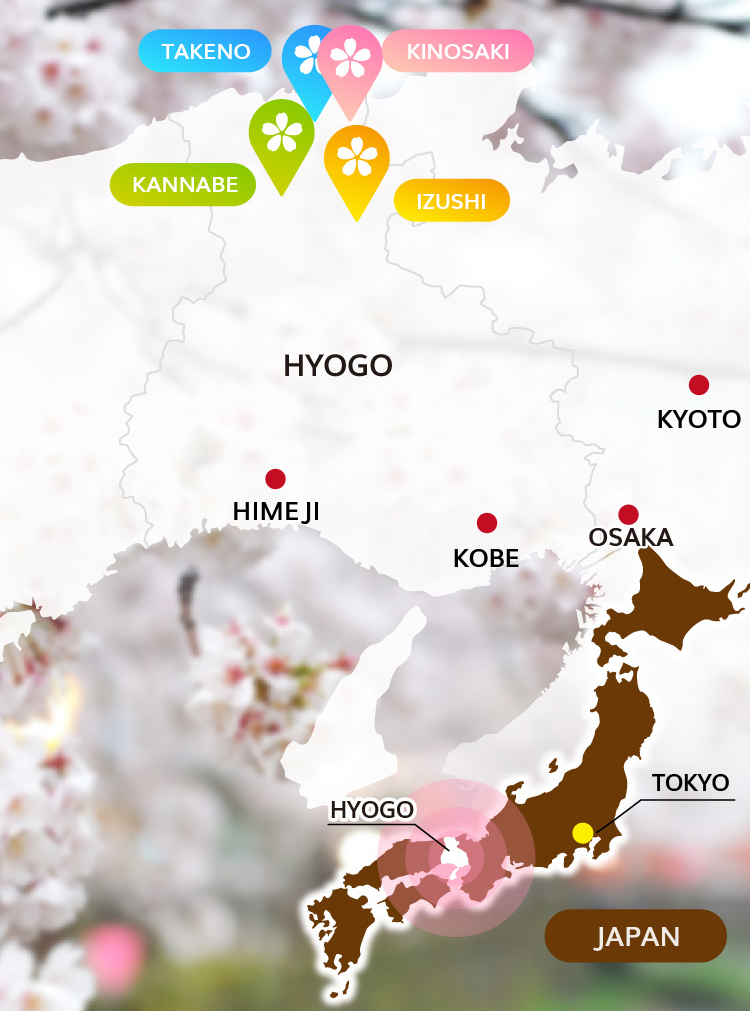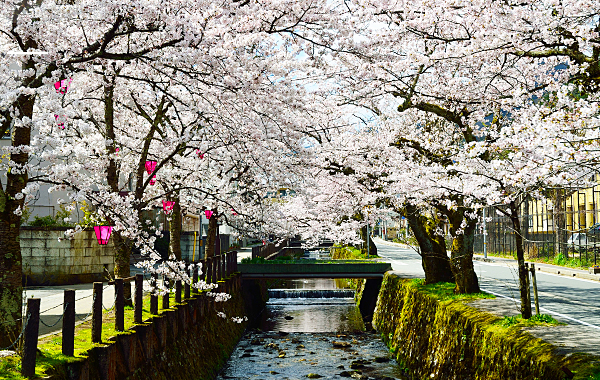 Cherry blossom trees can be found lined up along the Otani river. Enjoy viewing them from the start to the middle of April while you hop between the various public hot springs. The cherry blossoms stay lit up until 11 pm.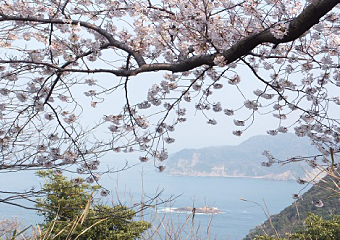 Cherry blossoms bloom along the Takeno river and among the mountains. They can be viewed from the start to the middle of April.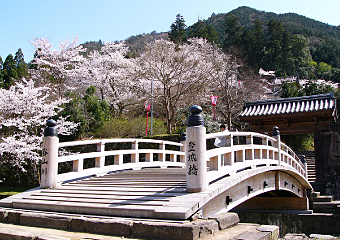 Many Cherry blossoms bloom around the Izushi castle ruins. They can be viewed from the start to the middle of April.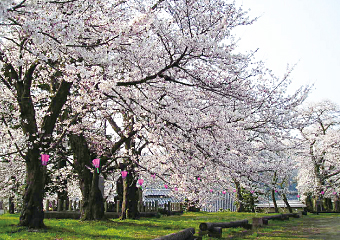 The cherry blossoms in Kannabe Highlands bloom a little later than those found in Kinosaki. They can be viewed from the middle to the end of April.
※Because cherry blossoms are easily affected by the temperature and weather, we cannot guarantee that you will be able to see cherry blossoms like those seen in the pictures while visiting during the recommended dates listed above.
There are many ways to enjoy cherry blossoms.
Kinosaki

Cherry blossoms flowing in the river
Cherry blossoms are beautiful and brilliant, but after a short period they will have already fallen. Even if you miss the best time for viewing cherry blossoms in Kinosaki, you may still be able to see them as they fall and dance in the air and then float down the Otani river.
Kannabe

Cherry blossom viewing picnic
It takes about an hour to drive to Kannabe Highlands from Kinosaki onsen. It is reccommended have a picnic underneath a cherry blossom tree and go for a stroll during the viewing season. The cherry blossoms here are in full bloom a little later than those in Kinosaki. Those who missed the blooming period in Kinosaki can still see beautiful cherry blossoms in Kannabe Highlands.
Izushi

Castle and cherry blossom collaboration
In Izushi, you can enjoy the elegance of the castle town and landscape of beautiful cherry blossoms. The castle ruins are in the center of town and they are surrounded by beautiful cherry blossoms every year. The cherry blossoms there are called cherry blossoms which bloom twice. After the Yoshino cherry blossom comes the "yaezakura" or double cherry blossoms.
Takeno

See cherry blossoms while driving along the coast
Drive along the coast between Kinosaki and Takeno and find yourself beneath rows of cherry blossoms. Roll down the windows and feel the spring breeze while enjoying views of cherry blossoms and the Sea of Japan.