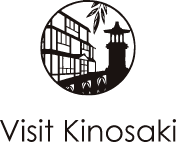 HOT SPRINGS

CHERRY BLOSSOMS
2.5 HOURS FROM KYOTO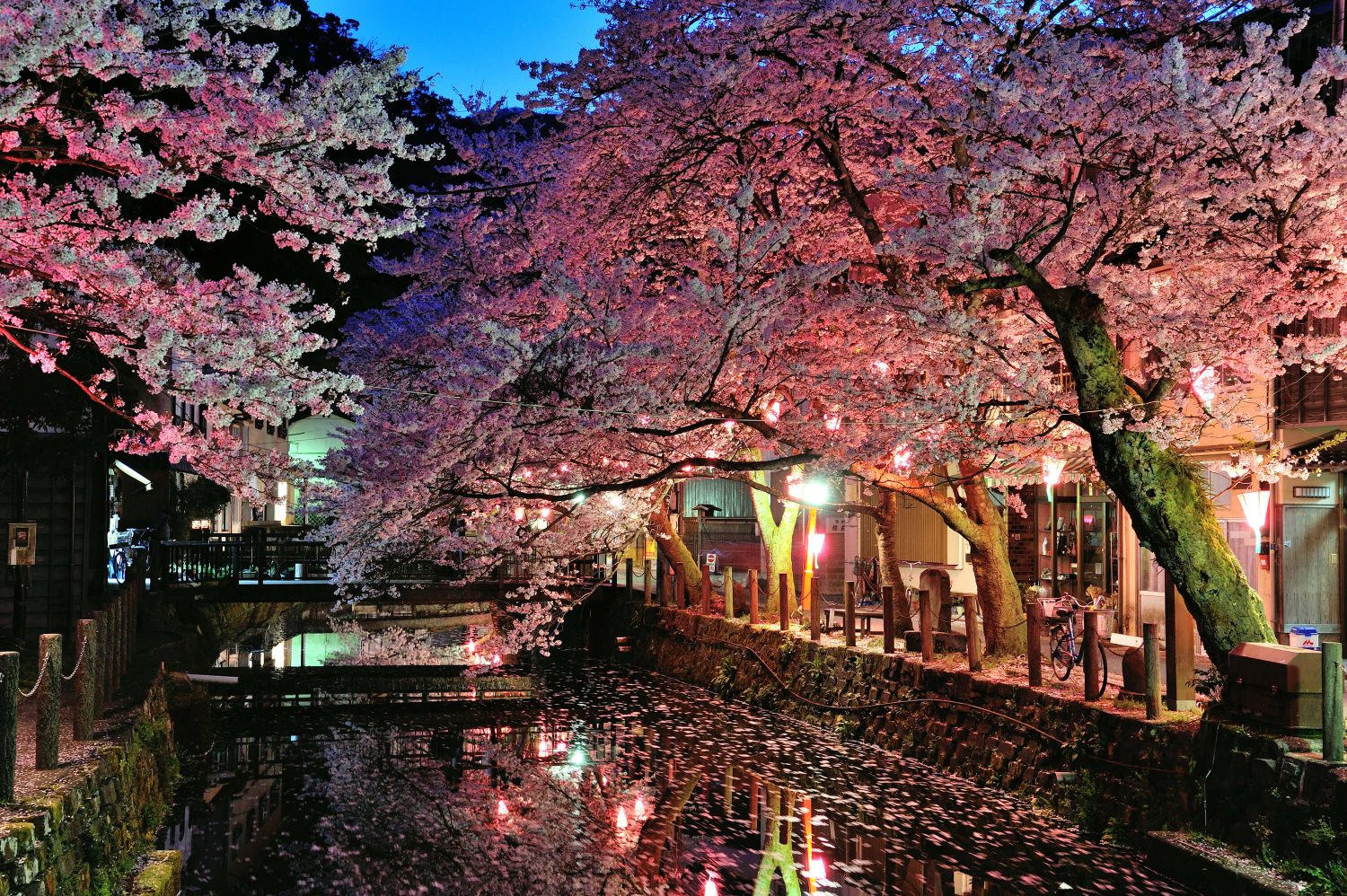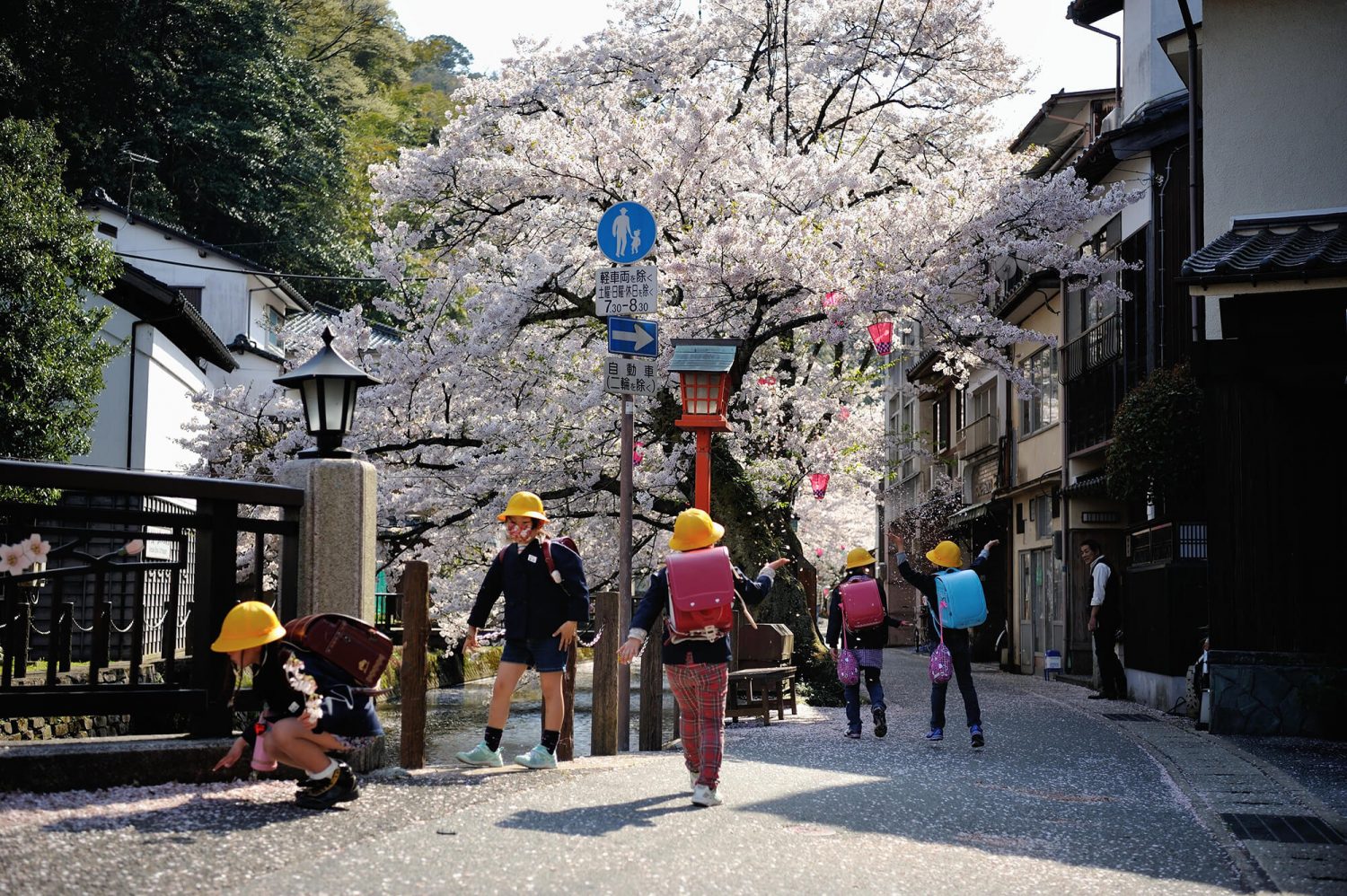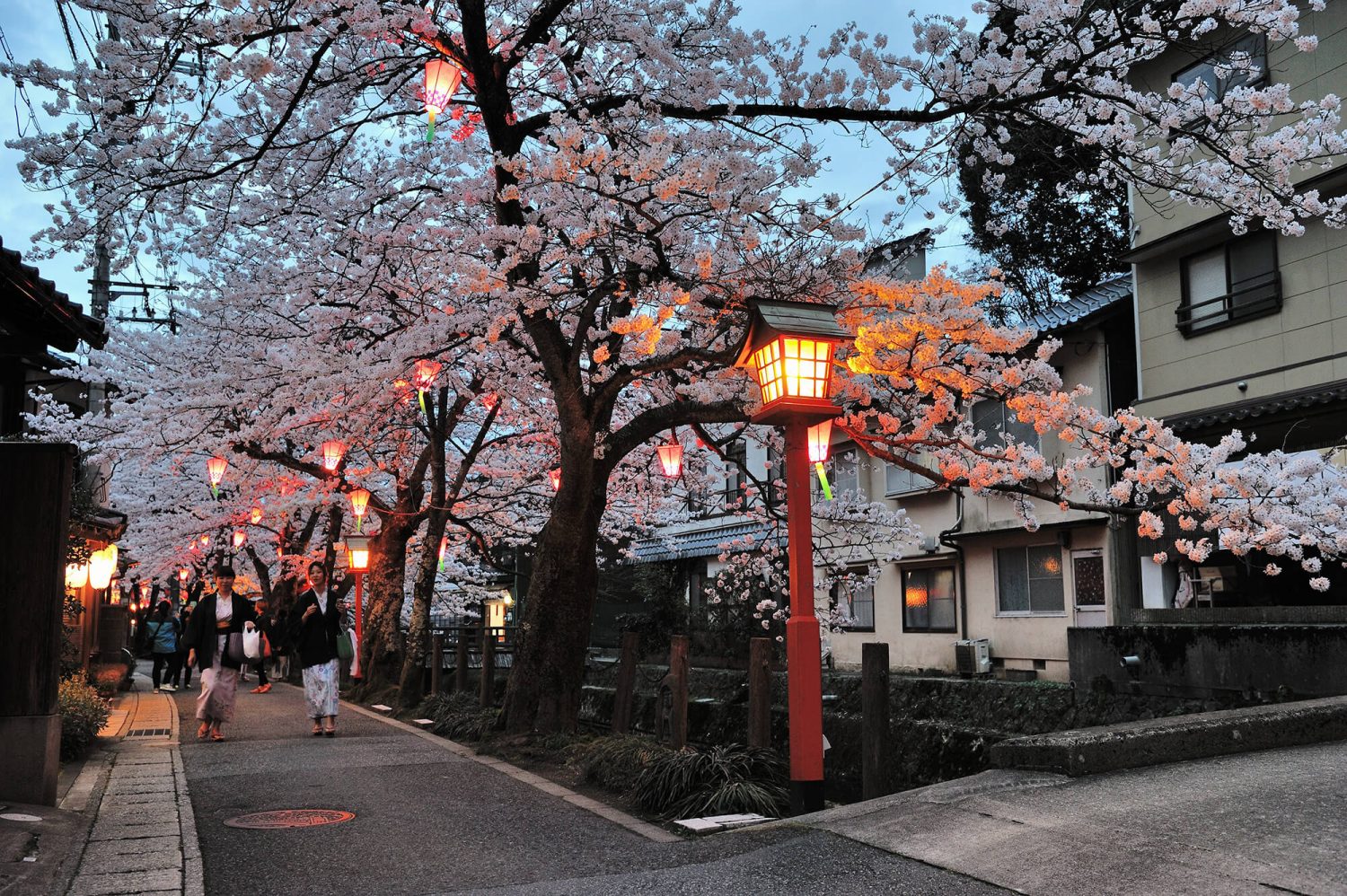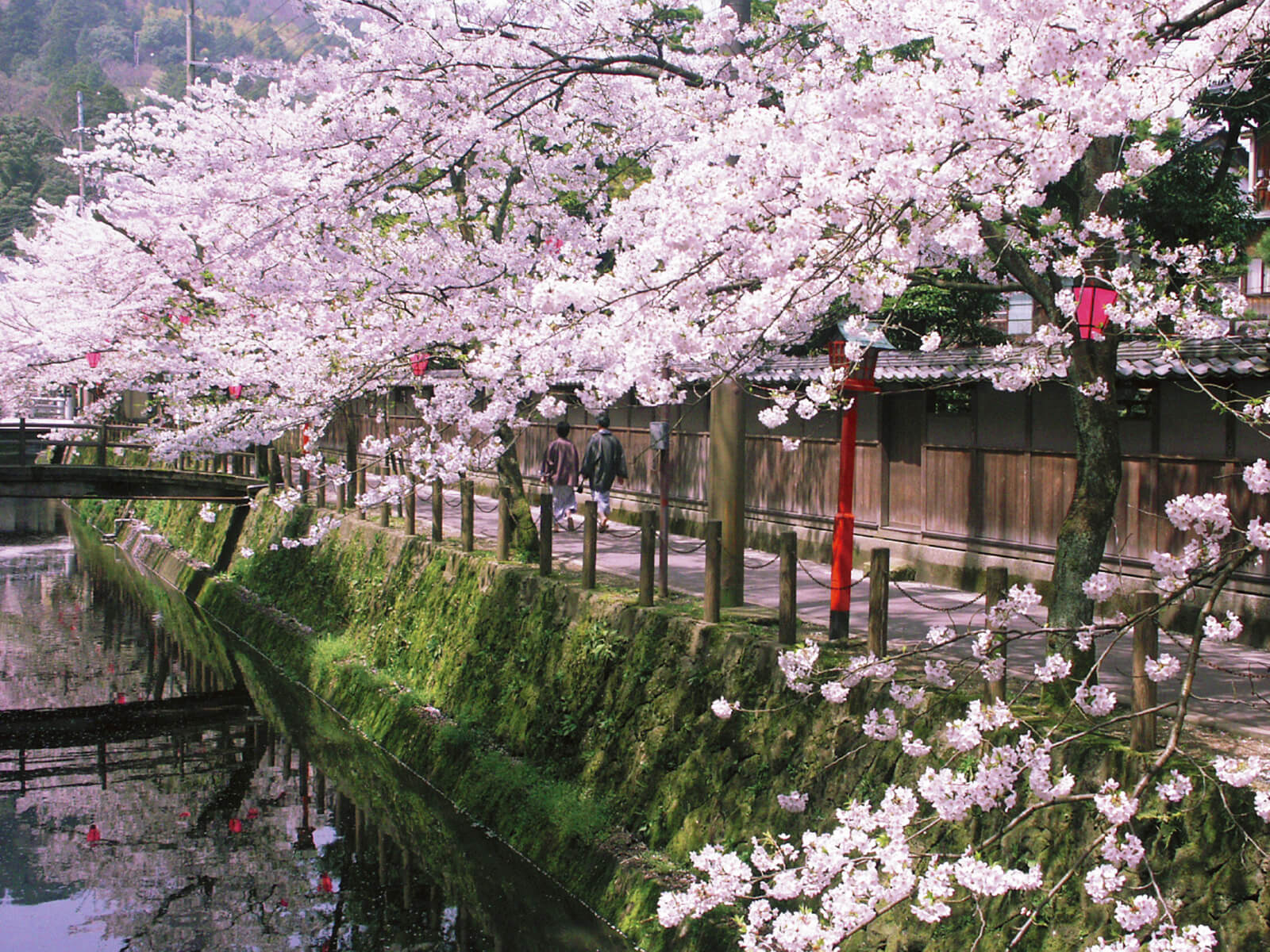 Beautiful cherry blossoms in an
award-winning hot spring town
Walk along a cherry blossom-lined canal
through a hot spring town steeped in 1300 years of history and culture.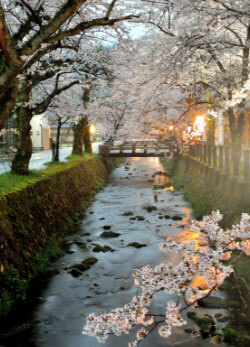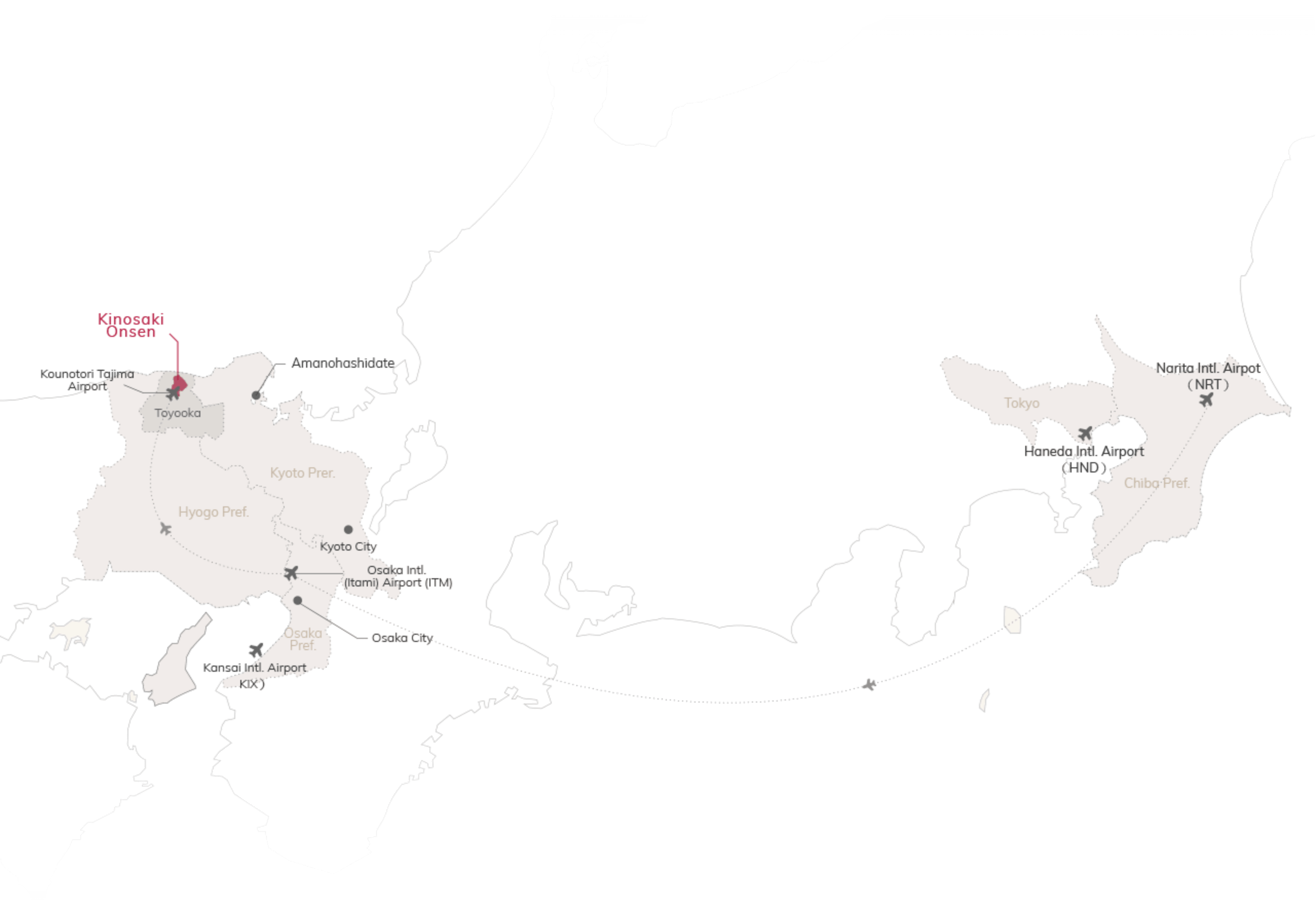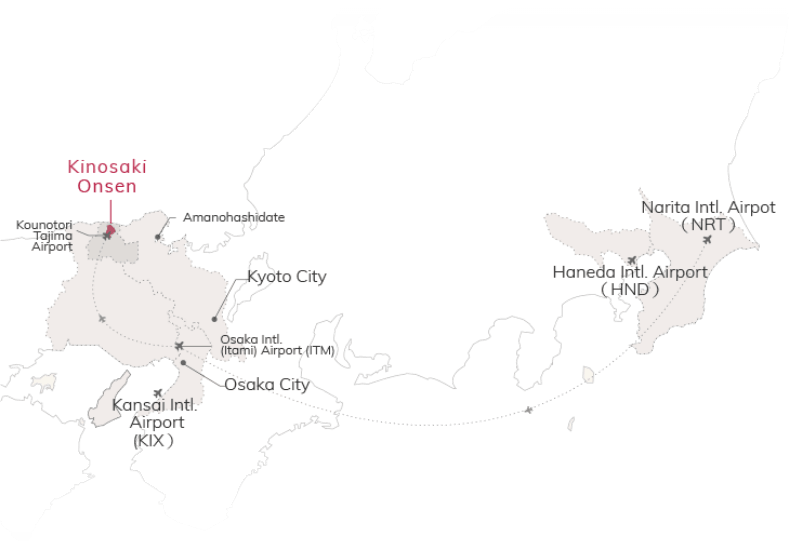 Only 2.5 hours from Kyoto and Osaka,
but far from the crowds.
Take in the cherry blossoms while strolling in a yukata
A fundamental part of enjoying Kinosaki Onsen is visiting the public hot springs while wearing a yukata. Change into a yukata at your ryokan before strolling through town past beautiful cherry blossom trees.
Take in the wonderful scenery that can only be found in Kinosaki Onsen while listening to the clip-clop sounds of geta, Japanese wooden sandals.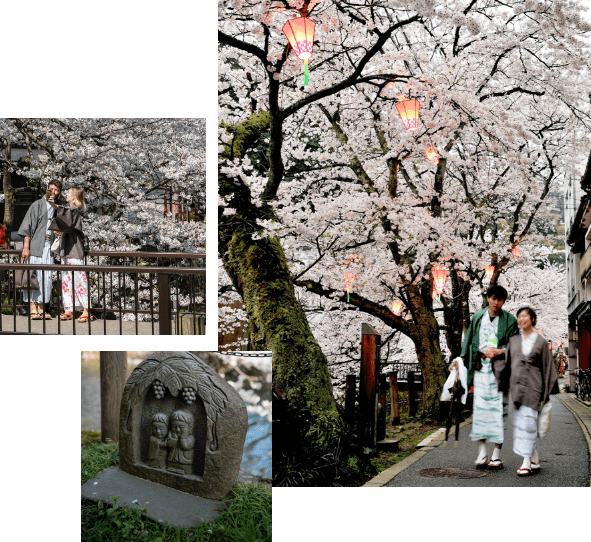 Kinosaki Onsen's concept

One large ryokan

Kinosaki Onsen, which is said to be the birthplace of hot spring hopping, has seven hot springs each with their own charm. Since ancient times, the people of Kinosaki Onsen have thought of the town as one large ryokan, with the inns as guest rooms and the streets as the hallways, while they welcome guests who come to enter the health-benefitting hot springs.

This mentality still lives on in the town. When you arrive at your ryokan, slip on a yukata and relieve your daily fatigue by visiting the hot springs.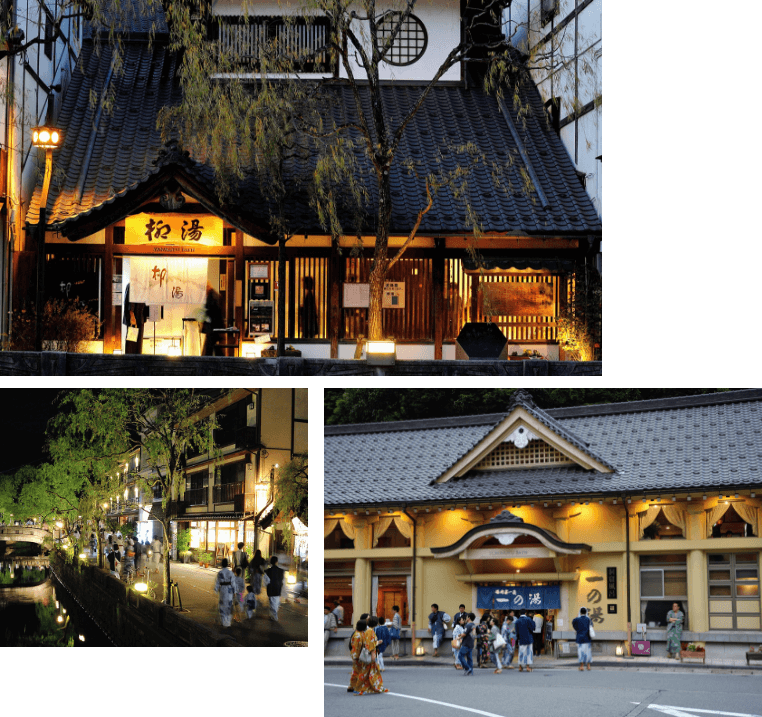 Cherry blossom map
Cherry blossom trees can be found all along the Otani River. Enjoy viewing them from early to mid-April while you hop between the various public hot springs. The cherry blossoms are illuminated by lanterns every evening until 23:00.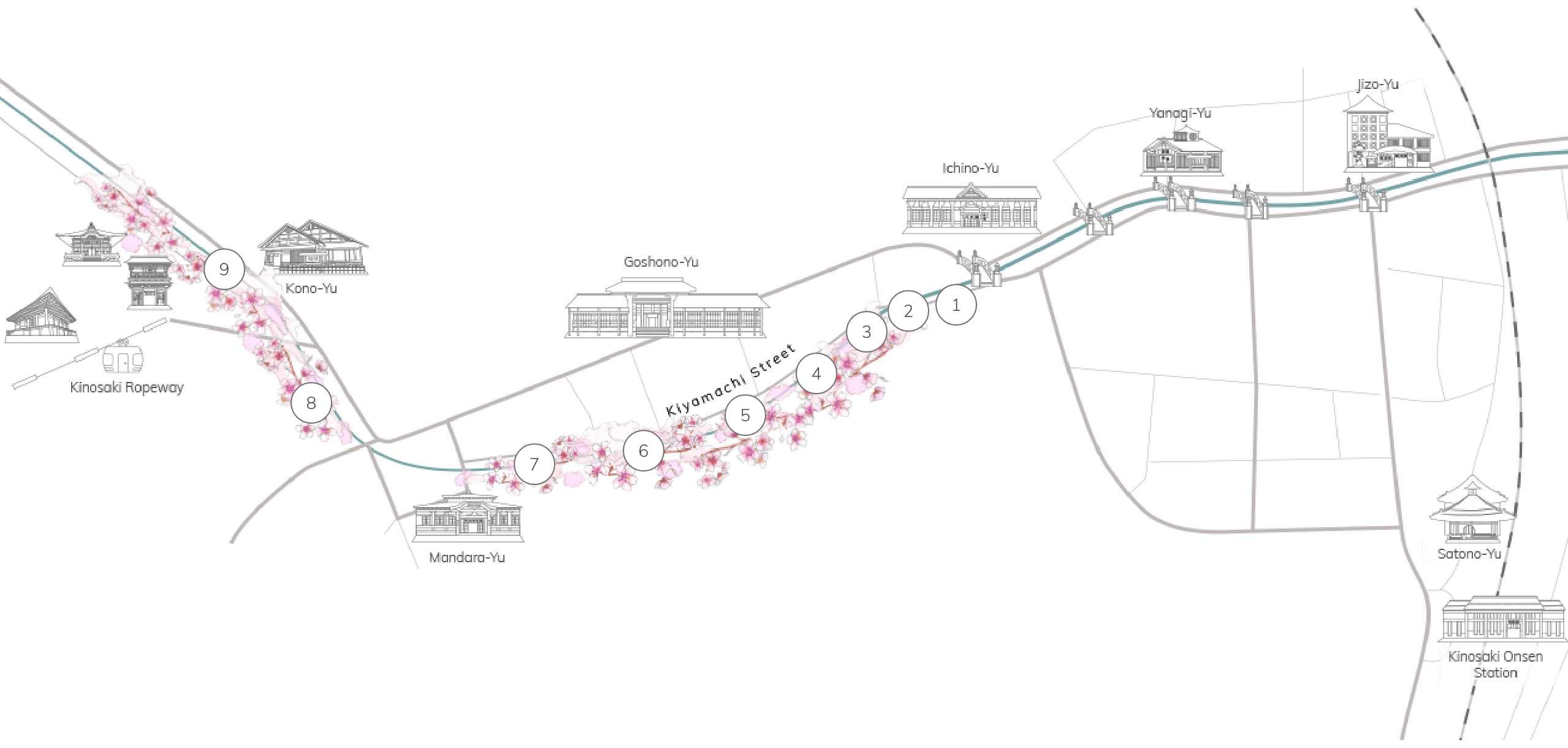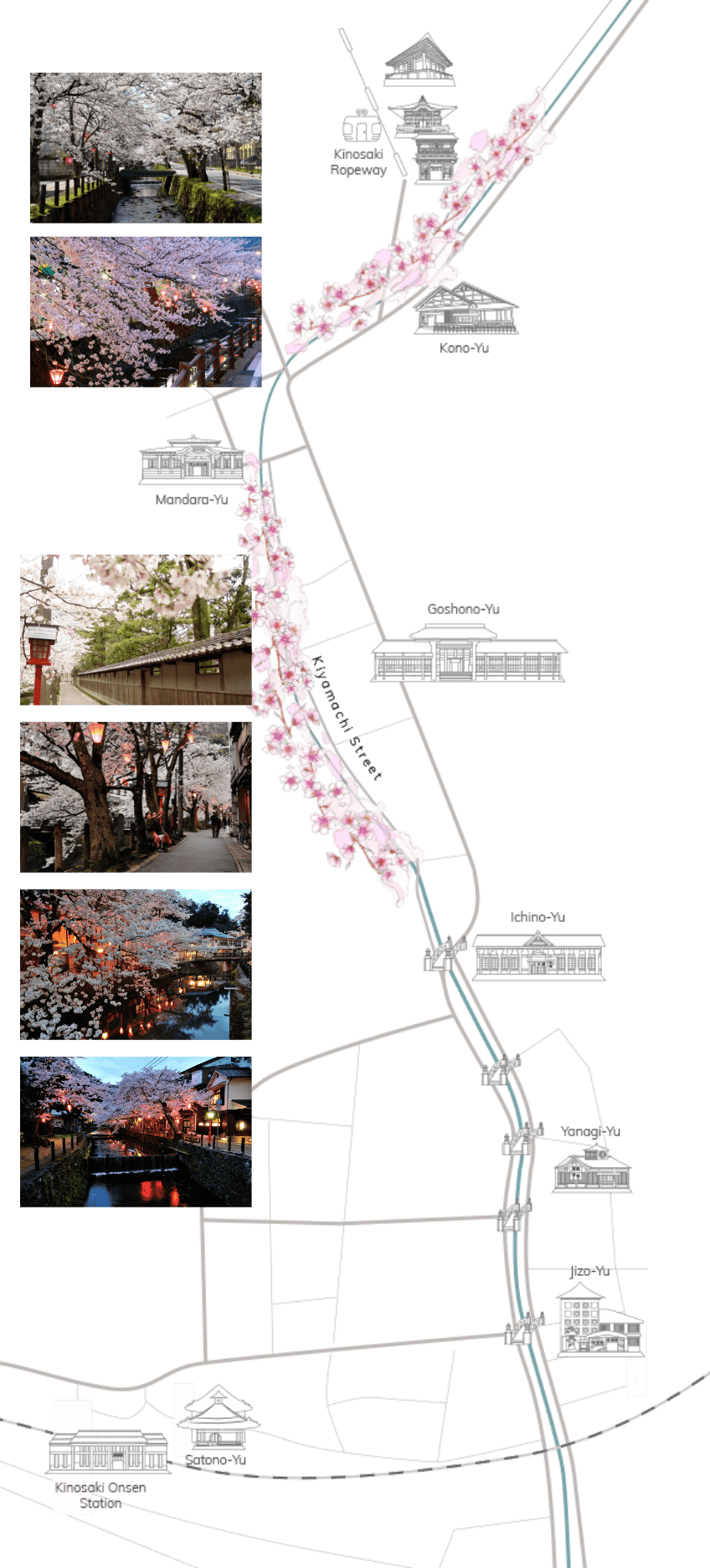 Springtime sweets
In between hot springs, take some time to savor the flavor of Kinosaki Onsen by trying out the endless variety of sweet shops lining the town streets. Ice-cream, pudding, cheese tarts, and more are waiting for you this spring.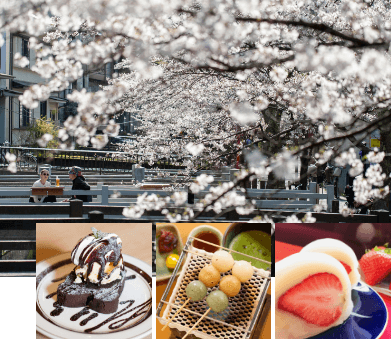 Spring shopping
Cherry blossom goods are available for purchase at many of the shops around town. Whether it be bags, towels, or even a set of jewelry, save your springtime shopping in Japan during your time in Kinosaki.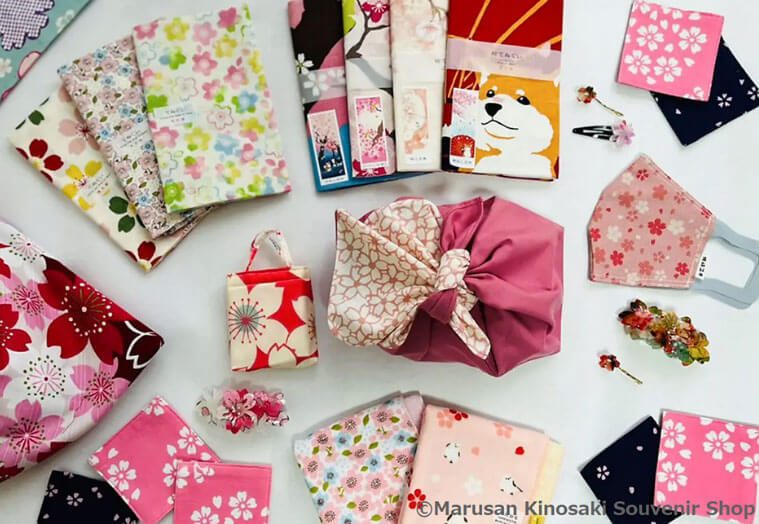 Areas near Kinosaki
Kinosaki Onsen is surrounded by lush mountains, crystal clear seas with white sandy beaches, and expansive countryside. Each area offers unique experiences and, of course, beautiful cherry blossom views of their own.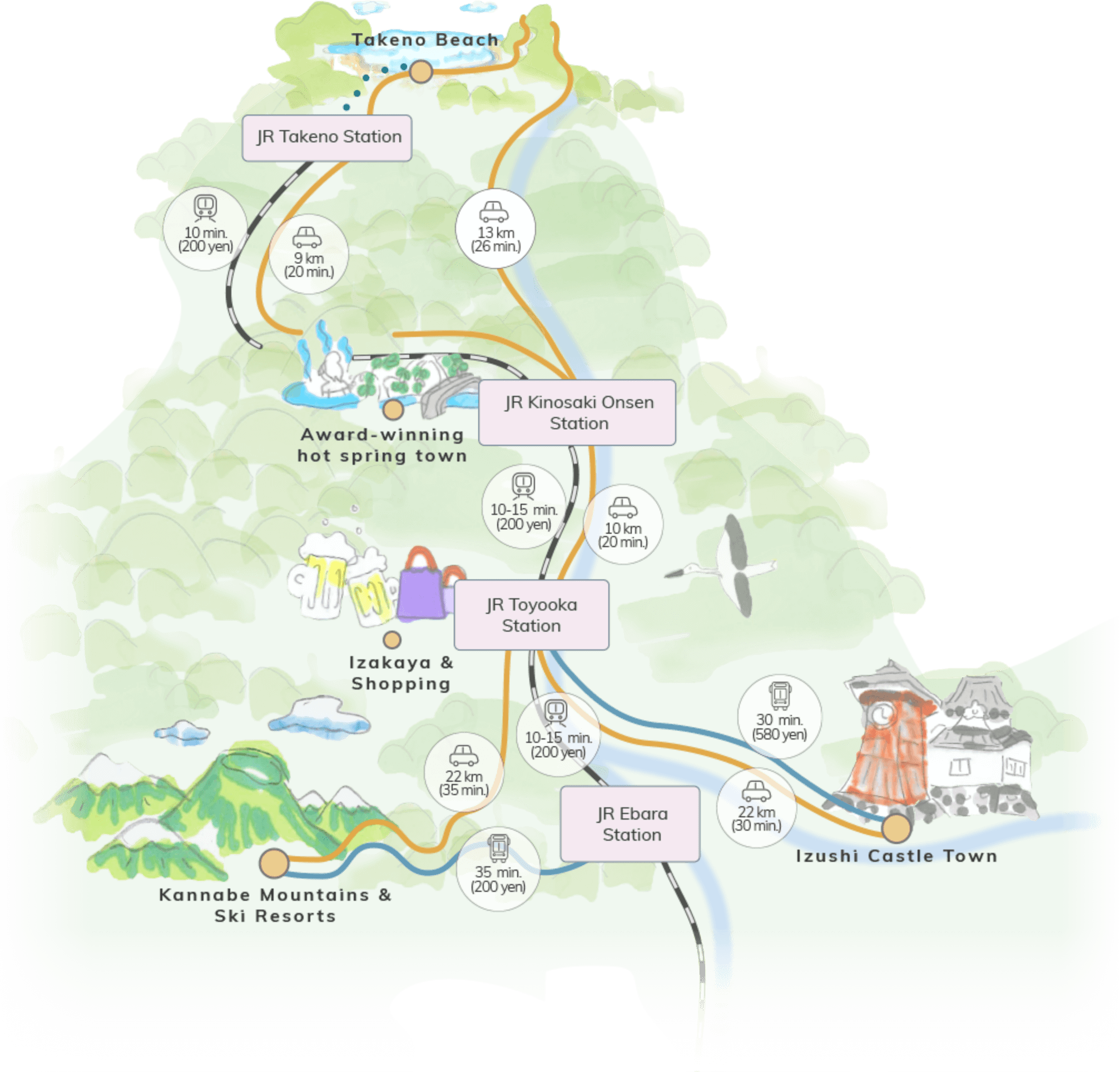 Best viewing times
※Because cherry blossoms are easily affected by the temperature and weather, we cannot guarantee that you will be able to see cherry blossoms like those seen in the pictures while visiting during the recommended dates listed below.