2019/06/17
【Press Release】From Rugby World Cup Matches to Kinosaki Onsen
The ninth Rugby World Cup is coming to Japan! Two of the venues for the matches are conveniently located in the Kansai Region, the cultural center and historical heart of Japan. The seven matches being held in the Kansai are not only a great opportunity to watch the beloved sport, but to explore this region, including a more off-the-beaten path location just 2 1/2 hours away: Kinosaki Onsen.
Kinosaki Onsen is a town located in the northern part of Hyogo Prefecture, and is becoming more and more well-known both inside and outside of Japan! In Kinosaki Onsen, one can stay in a traditional ryokan and visit the seven public hot spring baths. Many tourists will wear yukata and stroll along the willow and cherry blossom-lined river, visiting interesting shops and delicious cafes along the way. It is a town filled with the tradition and culture of old Japan.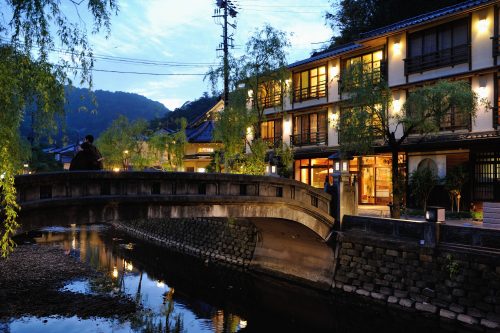 Kinosaki Onsen prides itself on its ryokans that are full of history, relaxation, and hospitality. A ryokan's traditional tatami rooms are known for being more spacious than your typical hotel or Airbnb, and often include luxurious meals known as kaiseki-ryori. Come relax and get away from the busy cities and enjoy this quiet, charming town.
If you are one of the many visitors to Japan with tattoos, you likely know of typical rules regarding tattoos in the onsen and the various methods used to cover them up. Kinosaki Onsen, however, allows tattoos of all shapes, sizes, and colors in all seven public baths! Come as you are to Kinosaki Onsen to forget about all of your worries and relax in the soothing bath waters.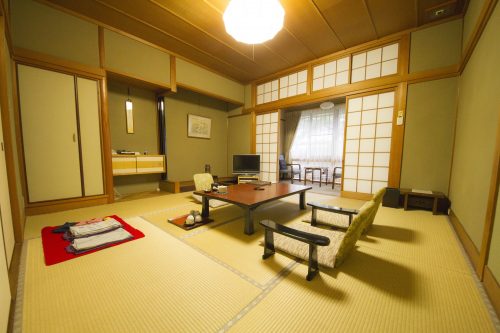 In between RWC matches (in Osaka and Kobe), Kinosaki Onsen is a 2 1/2-hour train or bus ride away. JR Limited Express trains are convenient for access from both JR Osaka and Sannomiya (Kobe) stations, and are covered by the Japan Rail Pass. There is also a highway bus that offers quick, safe, and affordable travel between both Osaka & Kinosaki and Kobe & Kinosaki. Kinosaki Onsen Tourist Information SOZORO's website has more information here. Enjoy Kinosaki Onsen for a great, relaxing getaway during your trip to Japan!
From September 20th to November 2nd, countries from all over the world will be competing for the Rugby World Cup for the first time in Asia. The two venues for the RWC that are in the Kansai Region are Kobe Misaki Stadium in Kobe City, Hyogo Prefecture and the Hanazono Rugby Stadium in Osaka.
The schedule of these matches are as follows: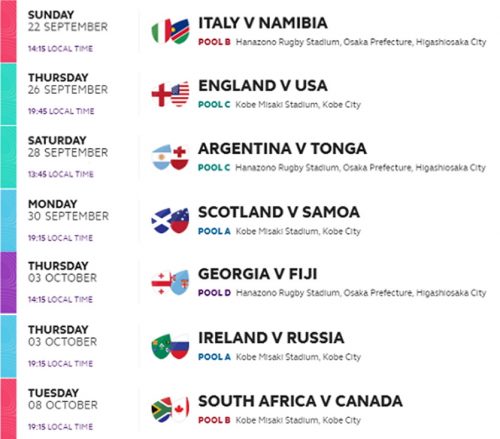 Kobe City Misaki Park Stadium is a football stadium that features a retractable roof and housed matches for the 2002 FIFA World Cup. The Hanazono Rugby Stadium is the oldest dedicated rugby union stadium in Japan, opening in 1929 and home to the annual National High School Rugby Tournament.
From Rugby World Cup Matches to Kinosaki Onsen (PDF Version)