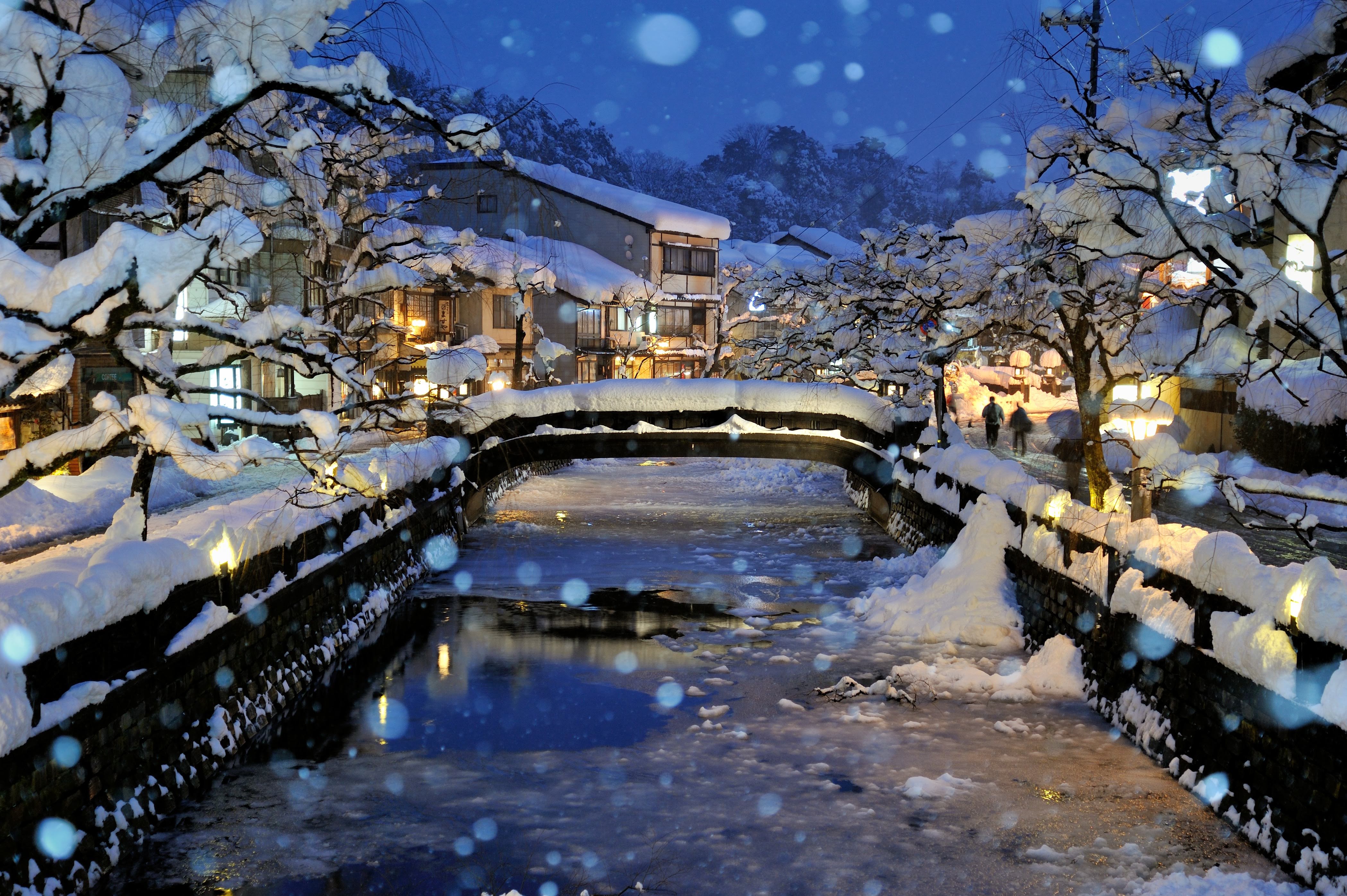 Winter Course – Hidden Gems of Northern Kansai
DURATION

6 DAYS & 4 NIGHTS (Group Model Course)
PERIOD OF OPERATION

Mid January to Start of March
TRANSPORTATION

Bus
ITINERARY SUMMARY
DURATION:6 DAYS & 4 NIGHTS (Group Model Course)
| Day | Place | Highlights |
| --- | --- | --- |
| Day 1 | Airport of Departure | Depart from the airport in your nearby city. |
| Day 2 | Kansai International Airport (KIX) | Arrive at KIX, collect your luggage, and rendezvous at the bus. |
| | Kyoto | Visit the famous sights Fushimi Inari, Nijo Castle, Arashiyama and Togetsukyo Bridge. Have lunch in a former sake brewery. |
| | Miyazu | Spend the night in Miyazu |
| Day 3 | Amanohashidate | See the famous land bridge, Amanohashidate also called the "Bridge to Heaven" and is one of Japan's 3 most famous views. |
| | Ine | Visit Ine Fishing Village and see its picturesque boathouses lined up along the water. |
| | Tango | Have lunch at Tango Kingdom, Western Japan's largest roadside station. There is a petting zoo, go-karts, grass slide and more. |
| | Kinosaki Onsen | Explore this beautiful hot spring town with 7 different public bath houses, all with natural hot springs. |
| | Takeno | Takeno Beach is better known for its summer beaches but is just as beautiful in the winter. Enjoy a fresh crab dinner feast at Okukinosaki Seaside Hotel. |
| Day 4 | Toyooka | Visit the Homeland of the Oriental White Stork. This is a preservation and research facility where you can see the majestic Kounotori up close, a national natural treasure. |
| | Kannabe | Have lunch at Waraku and then head out to hike the snow-covered mountains in snowshoes. |
| Day 5 | Himeji | Sightsee around Himeji Castle. Lunch at and tour around Nadegiku Sake Brewery |
| | Osaka | Shopping, sightseeing and dinner. |
| Day 6 | Kansai International Airport | Departure from Japan |
Day 1
Depart at night from the airport in your nearby city and fly overnight to Kansai International Airport.
Day 2
Spend the day exploring the famous sites of Kyoto including; Fushimi Inari, famous for its rows of vermilion-colored gates that create "tunnels" along the path. As well as Nijo Castle and the bridges Arashiyama and Togetsukyo.

Have lunch at Tsuki no Kurabito, a former sake brewery.

In the evening you will travel to Miyazu and spend the night here.
Breakfast

In-flight Meal

Lunch

Tsuki no Kurabito

Handmade Tofu Meal

Dinner

Hotel

Japanese, Western or Chinese Food
Day 3
Explore one of Japan's 3 most famous views, Amanohashidate. This is a land bridge that crosses the bay and is also called the "Bridge to Heaven". You can take the cable car to the top of Kasamatsu park for the best view.

From Amanohashidate take a short boat ride to Ine. It is a small fishing village that is famous for the picturesque boat houses that are lined up along the water edge.

Have lunch at Tango Kingdom, a large roadside station. There are several restaurants, a petting zoo, go-karts and other activities.

Sightsee around Kinosaki Onsen famous for its 7 public bathhouses and traditional atmosphere.

Lastly, move onto Takeno for the night. Takeno is a lovely seaside town along the Sea of Japan.
Breakfast

Hotel

Japanese Cuisine

Lunch

Tango Kingdom

BBQ or other

Dinner

Hotel

Crab Cuisine
Featured Accommodation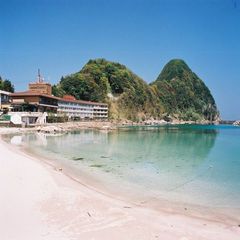 Okukinosaki Seaside Hotel

Located right in front of the Sea of Japan and along Takeno Beach, which was chosen as one of the 100 best beaches in Japan.
Day 4
Visit the research and preservation facility dedicated to the restoration of the Oriental White Stork, locally known as Kounotori. Once extinct in the wild, the species has been steadily growing in numbers thanks to efforts set forth to protect and reintroduce the bird to the wild. You can see Kounotori up close in the open observation cage.

From the afternoon, travel up to the mountains of Kannabe. First you will have lunch at Waraku, followed by a snowshoeing activity where you will hike through the snow and possibly up the side of Kannabe's extinct volcano to the crater.
Breakfast

Hotel

Japanese Cuisine

Lunch

Waraku

Soba

Dinner

Hotel

Sukiyaki or BBQ
Day 5
Enjoy a day in Himeji and Osaka.
Visit the beautiful Himeji Castle, also a UNESCO World Heritage Site, and have lunch at Nadegiku Sake Brewery in Himeji.

Spend the evening and night in Osaka. Sightsee and shop.
Breakfast

Hotel

Japanese Cuisine

Lunch

Nadegiku Sake Brewery

Tofu, Name, Barley Rice, Grated Yam

Dinner

Your Place of Choice

Your Choice