Spring Course – Hidden Gems of Northern Kansai
DURATION

6 DAYS & 4 NIGHTS (Group Model Course)
PERIOD OF OPERATION

April to June
TRANSPORTATION

Bus
ITINERARY SUMMARY
DURATION:6 DAYS & 4 NIGHTS (Group Model Course)
| Day | Place | Highlights |
| --- | --- | --- |
| Day 1 | Airport of Departure | Depart from the airport in your nearby city. |
| Day 2 | Kansai International Airport (KIX) | Arrive at KIX, collect your luggage, and rendezvous at the bus. |
| | Monjudo & Kaisenkyo | Sightseeing |
| | Amanohashidate | Ride up on the cable car to the top. Sight-see Amanohashidate (Bridge to Heaven) by having lunch and visiting Kasamatsu park. |
| | Ine | Take a short boat cruise to Ine Fishing Village and see its picturesque boathouses lined up along the water. |
| | Tango Matsujima | The picturesque scenery of Tango Matsujima is named after Matsujima, one of Japan's 3 great views. |
| | Taiza | Soak in the hot springs (onsen) and stay the night here. If requested, it is possible to compare and taste different craft sake with dinner. After dinner it is also possible to do a kimono workshop. |
| Day 3 | Taiza | Nigiri sushi workshop and breakfast. |
| | Toyooka | Strawberry picking (available until mid-May) and lunch at Maruzen Yakiniku restaurant. |
| | Hiyoriyama | Visit the seaside aquarium, Marine World. |
| | Kinosaki Onsen | Ride the gondola up the ropeway to the top of the mountain, stroll through town in a yukata (cotton kimono) and visit the onsen. |
| Day 4 | Takeno | Geo canoe activity along the Takeno coast and lunch |
| | Kannabe | Play in the forest and challenge yourself on the ropes course Okukannabe Forest Adventure. |
| Day 5 | Himeji | Sightseeing at Himeji Castle, tour Nadegiku Sake Brewery and have lunch. |
| | Osaka | Sightseeing, shopping and dinner at a place of your choice. |
| Day 6 | Kansai International Airport | Complete departure procedures and depart from Japan. |
Day 2
Sightsee around Amanohashidate, one of Japan's 3 most scenic places. Take the cable car to the top where you will have a panoramic view over the land bridge, Amanohashidate aka "bridge to heaven". The best way to view it is to turn around and look between your legs to see the bridge go to heaven.

Then take a boat cruise to Ine Fishing Village, famous for its boat houses that sit along the bay.
Your suggested accommodations for tonight are Totoya. Check with the staff to see if it is possible to request a sake tasting with your dinner and participate in a kimono workshop after dinner.
Breakfast

In-flight Meal

Lunch

Japanese Cuisine

Dinner

Hotel

Fish Cuisine
Featured Accommodation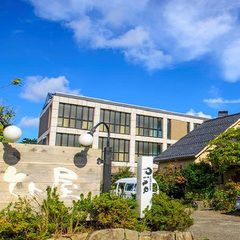 Totoya

Family-run inn Totoya is located in Kyotango, just 50 meters from the beach and just 16.1 km from Yuhigaura Onsen. The rooms have great views of the rustic landscape of pine trees and the beach.
Day 3
For your breakfast join a workshop where you get to try making your own nigiri sushi. After breakfast you will then join in picking delicious strawberries (avail. until mid May) or riding on the Tobimaru Water Taxi (avail. from mid May) depending on your travel dates.

From Taiza, travel along the coast to Toyooka for lunch at Maruzen Yakiniku Restaurant. A popular yakiniku restaurant famous for its Tajima beef. Afterwards go visit the dolphins, sea lions and more at Marine World. An aquarium located at the top of a seaside cliff, you can also see the Dragon King's Palace from here.

Then it's off to Kinosaki Onsen. We suggest taking the gondola to the top of the ropeway where you can enjoy the view over the hot spring town. Plan on spending the night here then you can enjoy the nighttime atmosphere, visit the many hot springs and stroll through town in a yukata (cotton kimono).
Breakfast

Hotel

Japanese Cuisine

Lunch

Maruzen Yakiniku

Korean BBQ, Yakiniku

Dinner

Hotel

Kaiseki Cuisine
Featured Accommodation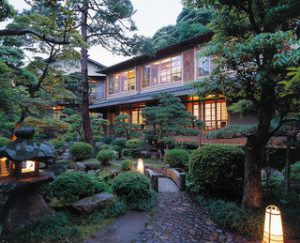 Nishimuraya Honkan

Traditional Japanese-style inn with over 150 years of history. Nishimuraya Honkan is a proud member of Relais & Châteaux and rated as the "Best Onsen Ryokan" in the Lonely Planet Japan travel guide.
Day 4
Today will be an active day. In the morning you will go to Takeno, a seaside town. Paddle along the coast taking in the geological points of interest as you go.

From the afternoon, head up into the mountains of Kannabe. Hike the highlands and challenge yourself to the ropes course with Okukannabe Forest Adventure.
Breakfast

Hotel

Japanese Cuisine

Lunch

Takeno

Seafood Ricebowl

Dinner

Hotel

Sukiyaki or BBQ
Featured Accommodation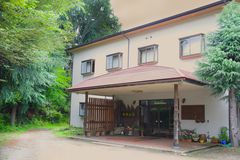 Kannabesansou

Kannabesan-sou is an homey and friendly inn that cherishes and values the encounter and connection between visitors.
Day 5
On your last full day in Japan you will visit Himeji Castle, a UNESCO world heritage site.

Take a tour of the Nadegiku Sake Brewery in Himeji and stop for lunch here.

Head to Osaka in the evening for your last night. Enjoy sightseeing, shopping and a dinner of your choice.
Breakfast

Hotel

Japanese Cuisine

Lunch

Tofu, Nabe, Barley Rice

Dinner

Your Choice

Meal of Your Choosing