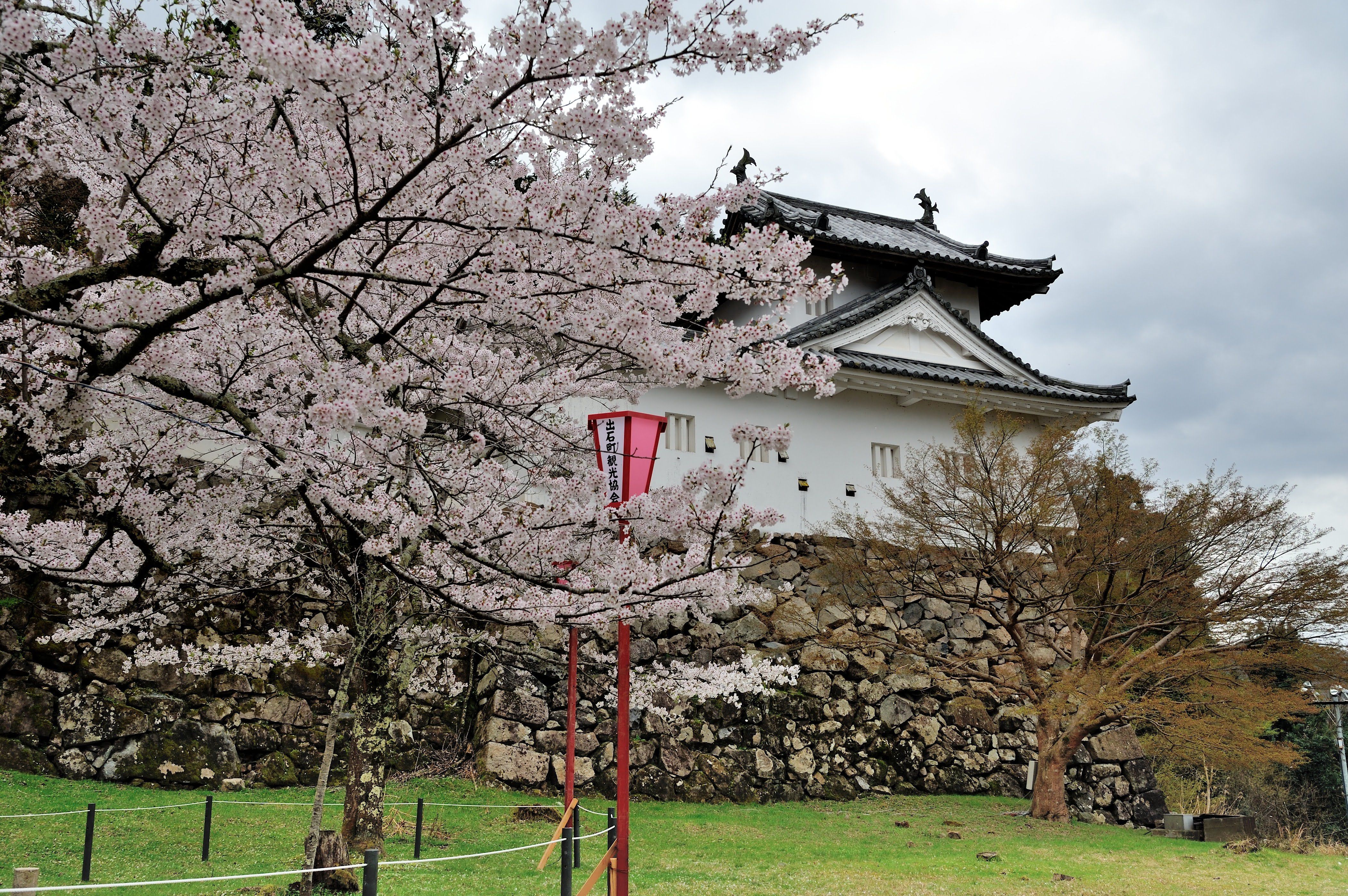 Luxury Bus Tour- Incredible Sights of Kansai, Japan
DURATION

3 DAYS & 2 NIGHTS (Independent Model Course)
PERIOD OF OPERATION

All year
TRANSPORTATION

Train & EXELAGA (Chartered Luxury Bus)
ITINERARY SUMMARY
DURATION:3 DAYS & 2 NIGHTS (Independent Model Course)
| Day | Place | Highlights |
| --- | --- | --- |
| Day 1 | Osaka | Leave Osaka by train to Kinosaki Onsen. |
| | Kinosaki Onsen | Go on a guided walking tour through Kinosaki Onsen. Visit the Kinosaki Onsen Ropeway, where you can see a view of the town and enter Onsenji Temple. Then visit the Straw Craft Museum and make your own straw craft to take home with you. Have lunch in one of Kinosaki's many cafes or restaurants, and dinner in your ryokan. Stay at your ryokan for the night. |
| Day 2 | Kinosaki Onsen | Have either traditional or western style breakfast in your ryokan. |
| | Izushi | Go on a guided tour through Izushi Castle Town, exploring various sites including the Castle Ruins, Eirakukan Kabuki Theatre, Sake Cellars, and Karou Yashiki (Samurai House). Have lunch at one of Izushi's many sara soba shops. |
| | Hachigoro Toshima Wetland | Explore the Hachigoro Toshima Wetland and see the famous Oriental White Storks on a guided tour. |
| | Kinosaki Onsen | Take some time to stroll through Kinosaki Onsen Town, and visit several hot springs. Have dinner at your ryokan and stay the night. |
| Day 3 | Kinosaki Onsen | Have breakfast at your ryokan and then check out. |
| Day 3 (Option A) | Genbudo Park | Visit the Genbudo Caves and learn about their formation from an English guide. |
| | Amanohashidate | Go on a guided tour to explore Amanohashidate and Ine. The tour starts with exploring Motoise Kono Shrine, Nariaiji Temple, and Monjudo, followed by riding a sightseeing ferry on the Ine Bay. Have lunch at Nitanda. |
| Day 3 (Option B) | Himeji Castle | Visit the Himeji Castle, a UNSECO World Heritage Site. Have lunch at the Koko-en Garden, and then stroll through the beautiful area. |
| | Osaka | Leave for Osaka by train. |
Day 1
Leave Osaka by train and arrive in Kinosaki Onsen. From there, you will have a guided walking tour that starts with lunch in one of Kinosaki's many restaurants and cafes.

After checking into your ryokan on the way, ride the Kinosaki Onsen Ropeway to both Onsenji Station and Mountain Top Station. From Mountain Top Station, you can see a beautiful view of the whole town, sip coffee at a cafe, and try your hand at throwing small discs (kawarake) at a target located just off the mountain. At Onsenji Station, you can enter the magnificent Onsenji Temple and see the Tahoto Pagoda.

Afterwards, travel down Kiyamachi Street to visit the Kinosaki Straw Craft Museum, which houses intricate straw work. It is a beautiful and delicate art form that can only be seen in Kinosaki! In addition to the straw craft displays and a film, you can participate in a straw craft workshop to make your own!

Other available activities include CREEZAN's leather origami workshop (30-45 minutes) and SOZORO bicycle renting.

Spend the night in your ryokan, enjoying the peaceful atmosphere and delicious dinner.
Dinner

Ryokan

Kaiseki Cuisine
Featured Accommodation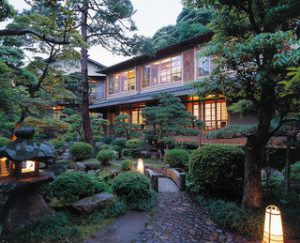 Nishimuraya Honkan

Traditional Japanese-style inn with over 150 years of history. Nishimuraya Honkan is a proud member of Relais & Châteaux and rated as the "Best Onsen Ryokan" in the Lonely Planet Japan travel guide. Enjoy their traditional-style guest rooms, expansive Japanese garden, soothing onsen baths, and delicious kaiseki course dinners.
Day 2
Start off the day with breakfast in your ryokan. Afterwards, go on a guided tour in Izushi, exploring their many attractions including the Castle Ruins, Eirakukan Kabuki Theatre, Sake Cellars, and Karo Yashiki. The Eirakukan Kabuki Theatre is the oldest theatre near Kyoto, and one can see all of its inner workings (including a contraption that rotates the stage from a room underground)! Karo Yashiki is the town's samurai house, where you can see traditional samurai clothes and other artifacts. The tour includes lunch at one of Izushi's many sara soba shops, the town's specialty.

Afterwards, continue on the tour and pass through the Roppo Paddy Field and Genbudo Park before stopping at the Hachigoro Toshima Wetland. From there, you can see Toyooka's famous Oriental White Storks and their habitat. From your tour guide, you can learn about how Toyooka revived the Oriental White Storks from extinction and released them back into the wild.

After the tour, return to Kinosaki Onsen for free time to stroll through town and visit the hot springs. Have dinner in your ryokan.
Breakfast

Ryokan

Japanese or Western

Lunch

Izushi Soba Shop

Japanese Cuisine (soba)

Dinner

Ryokan

Kaiseki Cuisine
Day 3
Start off the day with one last breakfast in your ryokan, and then check out.

Afterwards, choose one of two options for the afternoon: Amanohashidate or Himeji.

Before going to Amanohashidate, there is time to stop by Genbudo Park, and learn about the caves' formation from an English guide. Afterwards, head to Amanohashidate for lunch at Nitanda, a restaurant with local seafood. Then a guide will take you to explore the area, including the Motoise Kono Shrine, Nariaiji Temple, and Monjudo. Then, visit the Ine Boat House and go out on a sightseeing ferry to see the beautiful Ine Bay.

If you choose Himeji, have lunch at the beautiful and peaceful Koko-en Garden, which was built to commemorate the 100th anniversary of the establishment of the Himeji municipality. Then explore the Himeji Castle, a UNESCO World Heritage Site, and the surrounding area.

After your trip to either Amanoshidate or Himeji, return to Osaka.
Breakfast

Ryokan

Japanese or Western

Lunch

Nitanda

Seafood

Lunch

Koko-en Garden

Your Choice

Dinner

Osaka

Your Choice