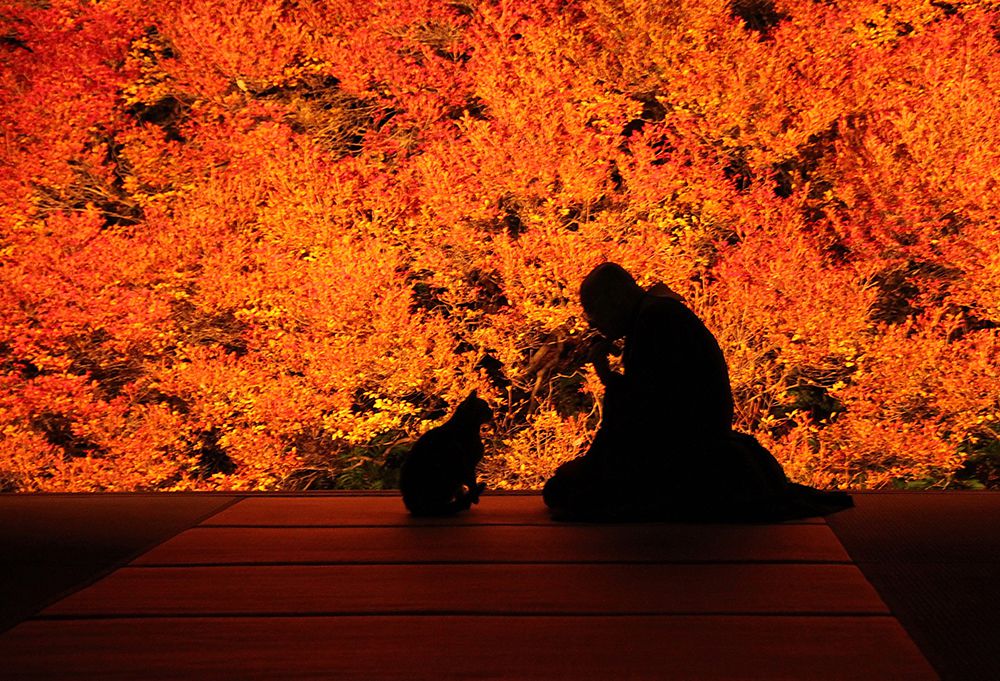 Autumn Course – Hidden Gems of Northern Kansai
DURATION

6 DAYS & 4 NIGHTS (Group Model Course)
PERIOD OF OPERATION

October to Start of December
TRANSPORTATION

Bus
ITINERARY SUMMARY
DURATION:6 DAYS & 4 NIGHTS (Group Model Course)
| Day | Place | Highlights |
| --- | --- | --- |
| Day 1 | Departure Airport | Depart from the airport in your nearby city. |
| Day 2 | Kansai International Airport (KIX) | Arrive at KIX, collect your luggage, and rendezvous at the bus. |
| | Kyoto | Visit Fushimi Inari Shrine, famous for its rows of vermilion gates, and Arashiyama, both are prime spots to view Kyoto's autumn colors. |
| | Nariaiji Temple | |
| | Taiza | Enjoy the onsen and spend the night here in Totoya. If requested, it is possible to do a crab rice bowl experience |
| Day 3 | Taiza | Nigiri sushi activity and breakfast |
| | Hiyoriyama | At Marine World, a seaside aquarium, you can see dolphins, sea lions, and more. From the parking lot you can also take pictures of the Palace of the Dragon King. |
| | Kinosaki Onsen | Take the gondola to the top of the mountain and enjoy the view over the town from Café Miharashi. In the case of rain, a traditional straw craft workshop will be done instead. |
| | Toyooka | Visit the basalt caves and museum of Genbudo Park. Then check in to your hotel before having dinner at Maruzen, a popular yakiniku restaurant. |
| Day 4 | Toyooka | See the national natural treasure the Oriental White Stork up close at the Homeland of the Oriental White Storkt, a research and preservation facility. |
| | Izushi | Try making your own Izushi soba, or buckwheat noodles, that are famous here. Enjoy your handmade soba for lunch. Then change into a traditional Kimono and explore this castle town. |
| | Tanto | See the breathtaking red bushes of Ankokuji Temple. |
| | Kannabe Highlands | Pick apples in the orchards in the mountains of Kannabe. |
| | Yumura Onsen | Explore this hot spring town. Sit at the foot baths and soak your feet in the natural hot spring waters. |
| Day 5 | Yumura Onsen | Hike to Saruo Waterfalls and view the fall foliage as you hike and at the waterfalls. |
| | Himeji Castle | |
| | Osaka | Spend the rest of your day sightseeing and exploring this bustling city. |
| Day 6 | Kansai International Airport (KIX) | Depart for your home country. |
Day 2
Your first day will be spent exploring Kyoto, the ancient capital and its popular destinations in autumn well known for their autumn foliage. This includes Fushimi Inari Shrine, Arashiyama and Nariaiji Temple.

In the evening we will travel to Taiza where you can soak and relax in the hot springs. This is where we will stay for the night.
If you are interested, you can request a crab rice bowl experience.
Breakfast

In-flight Meal

Lunch

Kyoto-style Buffet

Dinner

Hotel

Fish or Crab Cuisine
Featured Accommodation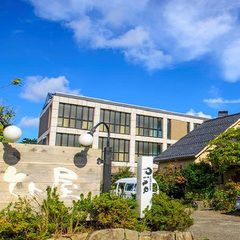 Totoya

Family-run inn Totoya is located in Kyotango, just 50 meters from the beach and just 16.1 km from Yuhigaura Onsen. The rooms have great views of the rustic landscape of pine trees and the beach.
Day 3
In the morning, participate in a sushi making activity and make your own nigiri sushi breakfast.

After breakfast, we'll travel to Hyogo prefecture and visit Kinosaki Marine World, a seaside aquarium where you can sea dolphins, sea lions and more. From the cliffs you can also see the the Palace of the Dragon King.

For lunch you can choose where and what to eat.

Kinosaki Onsen is your next destination.
The best view of fall foliage in Kinosaki Onsen is from the top of the ropeway. You can take the gondola up to the top and see over the town and surrounding mountains that are now changing brilliant colors of orange and red. On clear days you can even see out to the Sea of Japan.

Then travel to Toyooka with a quick stop at Genbudo Park and Museum to view the national natural monuments, basalt caves created from cooled magma.

Finally, arrive in Toyooka for the night. Check into your hotel before going out for dinner at Maruzen. Maruzen is a local favorite for yakiniku and is famous for its Tajima Gyu (high grade Japanese beef) that melts in your mouth.
Breakfast

Hotel

Japanese Cuisine

Lunch

Choose Where to Eat

Your Choice

Dinner

Maruzen Yakiniku Restaurant

Korean BBQ, Yakiniku
Day 4
From your hotel you will go to the Homeland of the Oriental White Stork to see the Oriental White Stork also called Kounotori. Kounotori are a national natural treasure that was brought back from the brink of extinction. This park was established in 1999 as a research institution for breeding and reintroduction of the storks back into the wild. You can view these beautiful birds up close in the open observation enclosure.

After learning about the Kounotori travel over to Izushi, a castle town famous for its preserved buildings and soba. Join a workshop to make your own Izushi soba for lunch. After lunch, try on a kimono and explore the town. There are several trees located around the castle ruins that turn a beautiful red and orange in the autumn.
Take the city bus to Ankokuji Temple. Best known for the burning red colors of the Dodan Tsutsuji (Azalea) trees that provide a breathtaking view in the autumn.

Travel through Kannabe mountains, stopping at one of the apple orchards to pick some sweet apples before finishing up your day in Yumura Onsen.
Breakfast

Hotel

Japanese Cuisine

Lunch

Izushi

Izushi Soba

Dinner

Hotel

Japanese Beef Cuisine
Day 5
Hike along the river and through the autumn colored mountains to Saruo Waterfalls in Yumura before heading south to Himeji Castle.

In the afternoon you will have the chance to tour in and around the beautiful castle and UNESCO world heritage site, Himeji Castle.

After Himeji, travel over to Osaka where you will spend the remainder of the day and your night here sightseeing, shopping and anything else you wish to do.
Breakfast

Hotel

Japanese Cuisine

Lunch

Himeji

Himeji Oden

Dinner

Choose where to eat

Your Choice