REJUVENATE YOUR BODY AND SPIRIT IN THE COUNTRYSIDE OF JAPAN
Experience life and nature in a town where people and Oriental White Storks live in harmony. During your stay in this countryside town, touch the lives of the locals and Oriental White Storks through various experiences. Travel here to heal the body and the mind.
The Oriental White Stork (Ciconia boyciana) is a large carnivorous bird that only inhabits East Asia, and is located at the top of the wetland ecosystem food chain. Due to this, these storks cannot live without a variety of other wildlife.

There are two legends regarding the founding of Kinosaki Onsen, one of which involves the Oriental White Stork. It is said that Buddhist priest named Douchi Shonin prayed for 1,000 days from 717 to 720 AD, resulting in the hot spring shooting up from the ground.

There is also the legend that says people discovered the hot spring when they found an Oriental White Stork healing its wounds in it. Since then, Kinosaki Onsen has long flourished as a place to heal in the hot spring waters and enjoy onsen, and appreciate the town's nature that gives the town its diverse charms.
The Oriental White Stork became extinct in Japan in 1971 due to river improvements by way of the disappearance of wetlands and the use of agricultural chemicals in rice fields.

In Hyogo Prefecture's Toyooka City, where the last of these storks lived in Japan, we have been making efforts ranging from preservation to artificial breeding to help them return to the wild.

In 2005, 5 storks were successfully reintroduced into the wild for the first time. Currently, about 140 Oriental White Storks fly grandly in the skies of Toyooka, where we continue to preserve their habitat.
Experience life and nature in a town where people and Oriental White Storks live in harmony.
Day 1
View the entire town
Enjoy the mountains, rivers, and rural scenery from the train window on your way to Kinosaki Onsen. Kinosaki Onsen and its surrounding areas are abundant in nature.

Take a look at this hot spring town surrounded by the sea, rivers, and mountains - including Mt. Daishi, where the founder of Kinosaki Onsen is enshrined.
Day 2
Learn about the Oriental White Stork's Story of Extinction and Revival
Depart Kinosaki Onsen and go see the storks in Toyooka. Why did the storks once disappear from Japan's skies,and how were they brought back?

While admiring the Maruyama River and the rural landscape, learn the storks' story and enjoy lunch with ingredients grown in nature-friendly agriculture.

Day 4
See Locals Using Natural Resources
Takeno Sea Salt
When passing through the coastline from Mt. Hiyoriyama, you can catch a glimpse of local life. Located in the San'in Kaigan Geopark, the town of Takeno has been making salt for about 400-500 years.

At volunteer cleanups of Takeno Beach, local residents collect washed-up wood chips and burn them to boil seawater drawn from the ocean, creating sea salt. This salt, called tanjo no shio, is used in local restaurants and sold as a special product.
TOUR MAP
YOUR STAY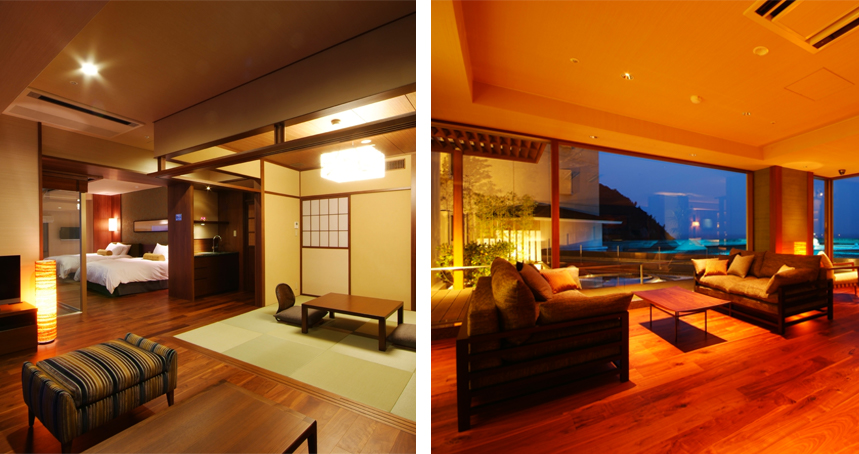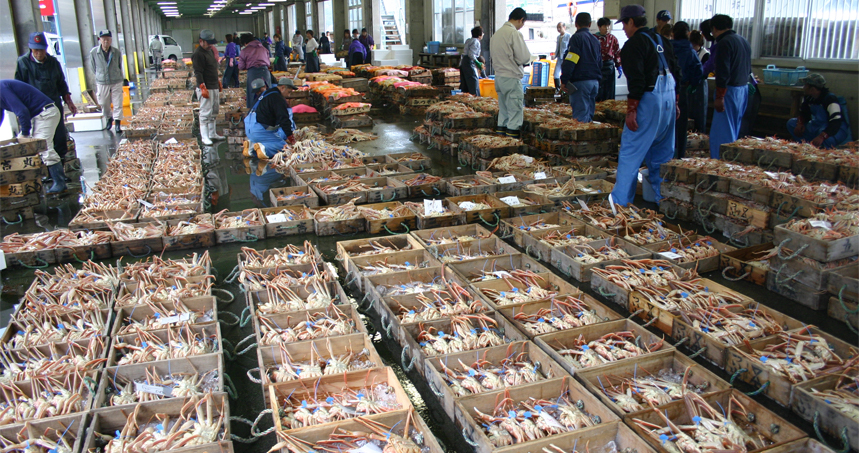 Tsuiyama Fishing Port Morning Market Tour
A morning market tour will be specially held for those who stay at least 2 nights at Kinparo. Together with a Kinparo staff member, take a tour of the Tsuiyama Fishing Port's morning auction. You will see fresh seasonal fish and a lively fish auction.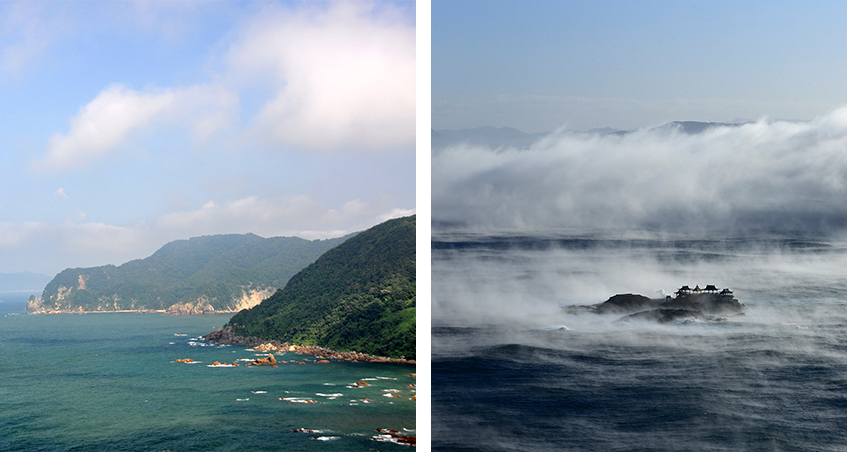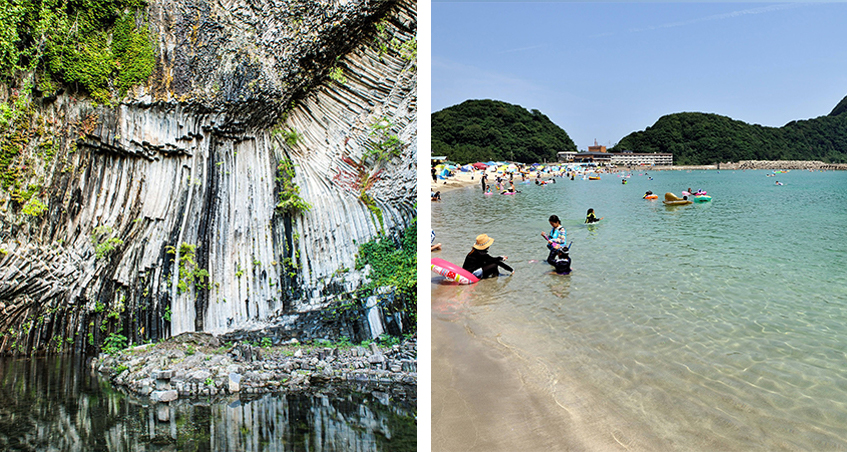 Walk Along the San'in Kaigan Geopark
The San'in Kaigan Geopark is a vast area that spans Kyoto, Hyogo, and Tottori, about 120 km from east to west, and a total area of 2454.44 km2.
This geopark has long been a place for people's lives, where you can learn about the resident culture and history against a multicolored nature backdrop. Surrounding the Kinparo Hotel are boulders made by volcanic activity when the Sea of Japan was formed.
Please walk along the coast and enjoy this truly beautiful scenery.
Kinosaki Onsen is located in nature, surrounded by mountains and the Sea of Japan. After being healed by the hot springs, put on your yukata and enjoy cooking with local ingredients. You can enjoy rice and vegetables grown in abundant local nature, snow crabs from the Tsuiyama Port during the winter, and fresh seafood & Tajima beef during the other seasons. In addition, we recommend trying local beer and sweets while walking around the hot spring town.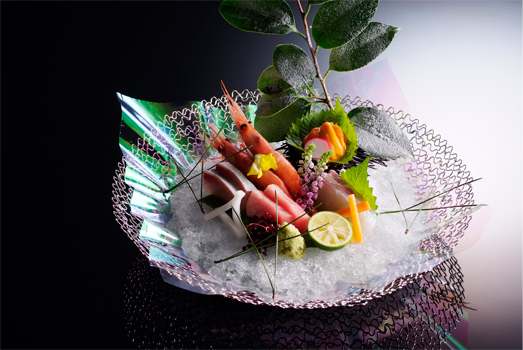 Facing the Sea of Japan, Kinparo offers meals that make use of the taste of high-quality ingredients such as Tajima beef and stork-friendly rice, as well as seafood caught at the Tsuiyama Fishing Port and mountain vegetables unique to the San'in Kaigan Geopark.
You can enjoy the meals in an open kitchen dining area or in a private traditional Japanese restaurant.