Private Meat Sommelier Lesson and Tajima Beef Meal
Currently unavailable.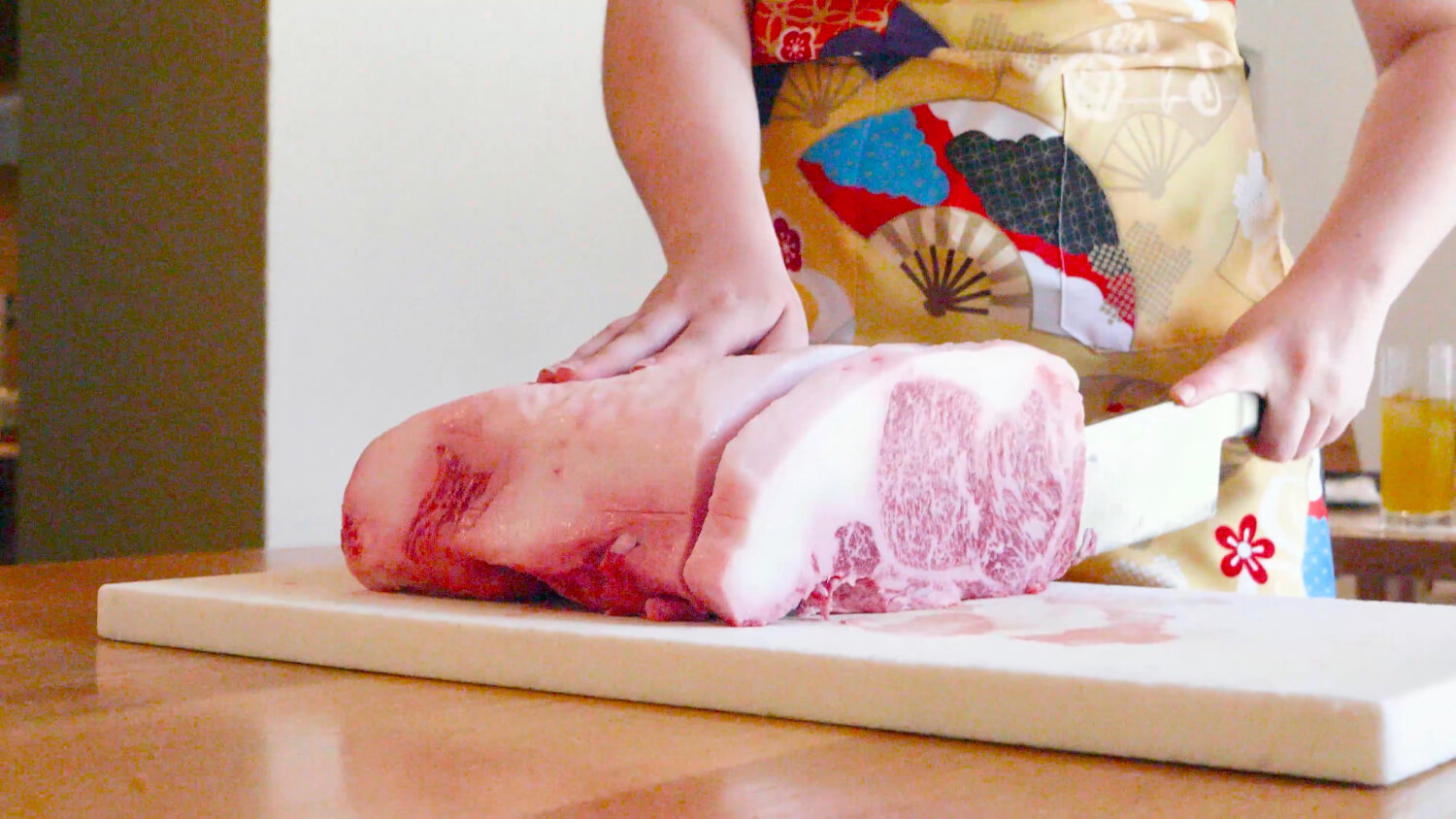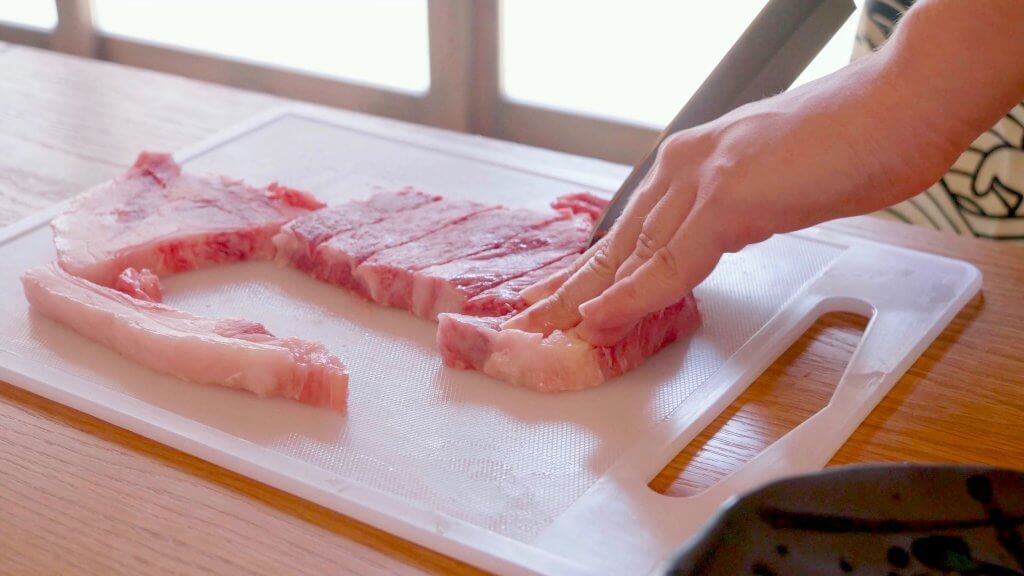 Enjoy a delicious Tajima beef lunch at Irori Dining Mikuni in Kinosaki Onsen!
Enjoy a delicious Tajima beef lunch at Irori Dining Mikuni. Relish Tajima beef seasoned with wasabi or Takeno Kaigan sea salt and paired with Japanese sake. Learn the history of Tajima beef and watch a meat sommelier demonstrate beef cutting skills in a private dining space.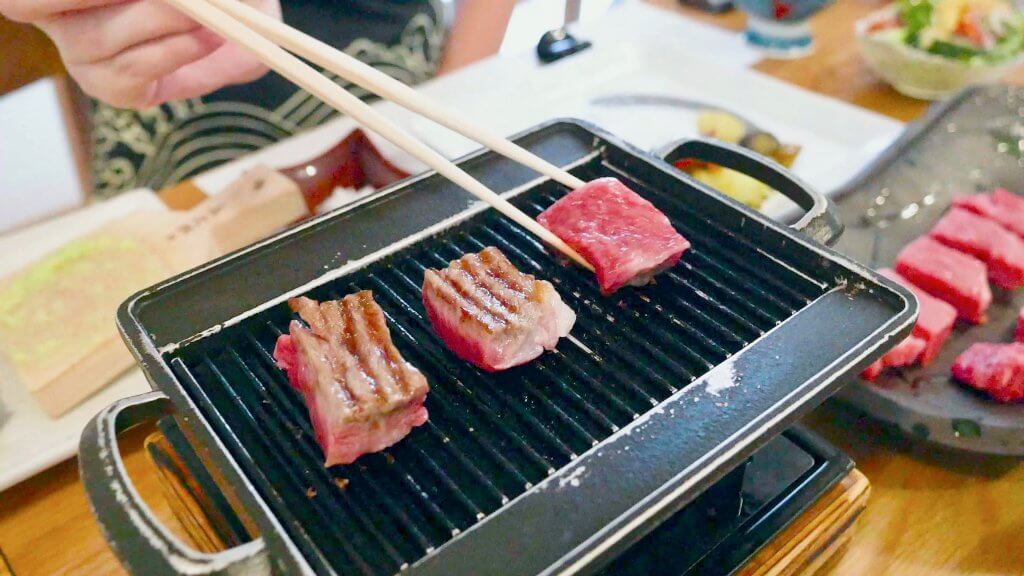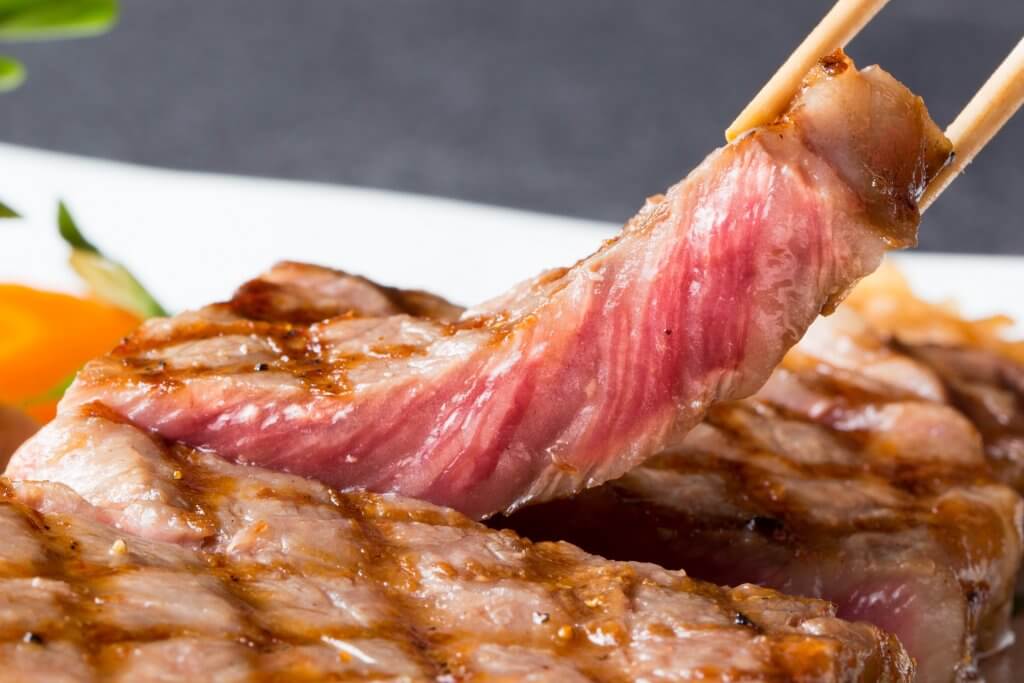 Wagyu (Japanese beef) is famous around the globe. Hyogo Prefecture is the birthplace of wagyu. Only pure Tajima cattle bred, raised, and slaughtered in Hyogo Prefecture can be certified as Kobe beef.


While some of this beef is sent off to Kobe, the beef sold in Tajima is called Tajima beef. Some Tajima cattle are raised for an especially long time and fed healthy food to produce a special type of Tajima beef called Tajimaguro, the type that you will try in this activity.


Gourmets around the world prize Tajima wagyu (Japanese beef) for its extremely high degree of marbling. Each year, only a few thousand cows are certified as Kobe beef. This combined with the raising & feeding methods make Tajimaguro beef an exceedingly rare dining experience.


Wagyu is characterized by its melt-in-your-mouth texture and rich taste, a result of the unusually high percentage of fat. This pattern of fat in red meat like chuck, ribs, and sirloin is called marbling. Japanese producers grade wagyu by meat color, texture, and marbling. The flavor will delight you.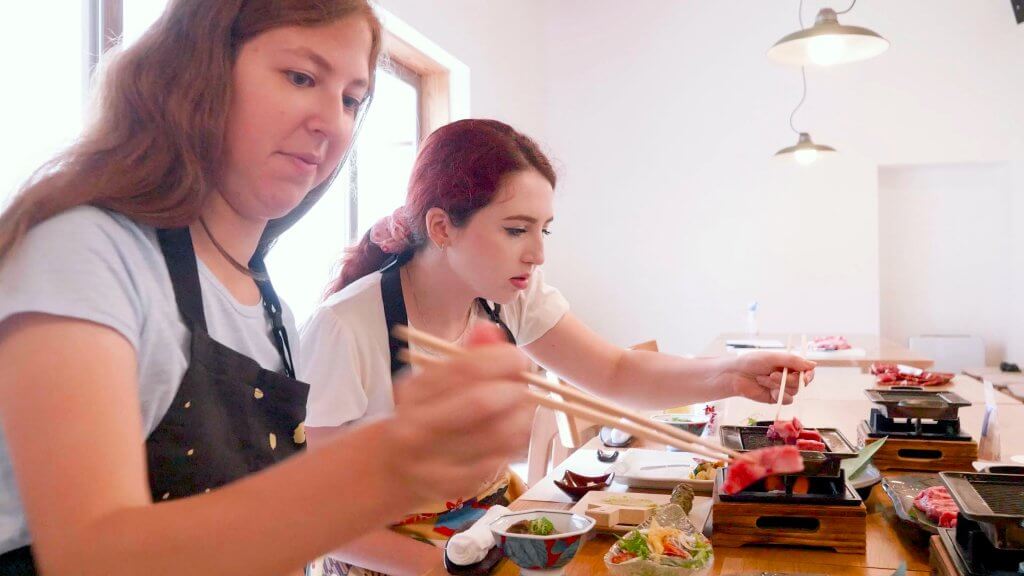 In this experience, you will enjoy a delicious Tajima beef lunch along with other premium ingredients including wasabi, rice, sake, and Takeno Kaigan salt*. You will learn the history of Tajima beef and the restaurant owner, a meat sommelier, will demonstrate beef cutting skills in a private dining space.


*Takeno Kaigan salt has been produced near Takeno Beach (Takenocho Takeno, Toyooka, Hyogo Prefecture) since the feudal Izushi domain began manufacturing salt during the Edo period (1603 – 1868). This salt is particularly well-suited for enhancing the flavor of wagyu.



style="position: absolute; top: 0; left: 0; width: 100%; height: 100%;"
src="https://www.youtube.com/embed/GLLCiEoKMpo?rel=0&?showinfo=0"
frameborder="0"
allow="autoplay;
encrypted-media"
allowfullscreen>


DETAILS
REGISTRATION START

2022/04/01
REGISTRATION ENDS

2022/10/31
RESERVATION DEADLINE

7 days before activity
SCHEDULE
(Some times may differ)

11:00 - Meet at Irori Dining Mikuni
11:10 - Enjoy a welcome drink and meat sommelier introduction
• Kobe beef history and features
• Learn about the meat and other ingredients (wasabi, rice, sake, salt)
11:40 - Cooking begins
• Beef cutting demonstration
12:00 - Mealtime
• Feel free to take photographs anytime during your meal
13:00 - Experience ends
• Leave Irori Dining Mikuni
• Take home souvenirs (60 grams of Takeno Kaigan salt, Japanese-style cooking apron, and a chef's knife)
ACCOMPANYING GUIDE
(INCLUDED OR NOT)

Included
MINIMUM NUMBER OF PEOPLE

2
AGE REQUIREMENT

must be 18 years or older
MEETING PLACE

Tajima Gyu Irori Dining Mikuni, Koyado En 2F, 219 Yushima, Kinosaki-cho, Toyooka-shi, Hyogo-ken
IMPORTANT INFORMATION

• This activity requires at least two guests for participation
• Please be sure to pack the souvenir chef's knife in your checked baggage as you cannot carry knives onboard a plane in your carry-on bag.
PRICES
(Per person unless otherwise noted)

| Number of People Participating in Total | Price per Person |
| --- | --- |
| 2-6 people | 33,000 yen |
INCLUDED IN THE PRICING

Beef lunch, Beef preparation demonstration, Souvenirs (60 grams of Takeno Kaigan salt, Japanese-style cooking apron, and a chef's knife)
CANCELLATION FEES

| Day of Cancellation | Cancellation Fee (% of activity price) |
| --- | --- |
| The day of | 100% |
| The day before | 50% |
| 2 days before | 30% |
| 3-7 days before | 20% |
| 8+ days before | 0% |
ACCEPTED PAYMENT TYPES

Pay by credit card (VISA, MASTER, JCB, AMEX, DC) via an activity confirmation link in an e-mail that we will send to you following your reservation. Please pay the amount by 3 days prior to the activity at the latest. If not paid by then, the activity reservation will be automatically cancelled.
OPERATOR NAME

Irori Dining MIKUNI
Request Form