Tea Ceremony Flower Arrangement Experience (with English-speaking guide)
Currently unavailable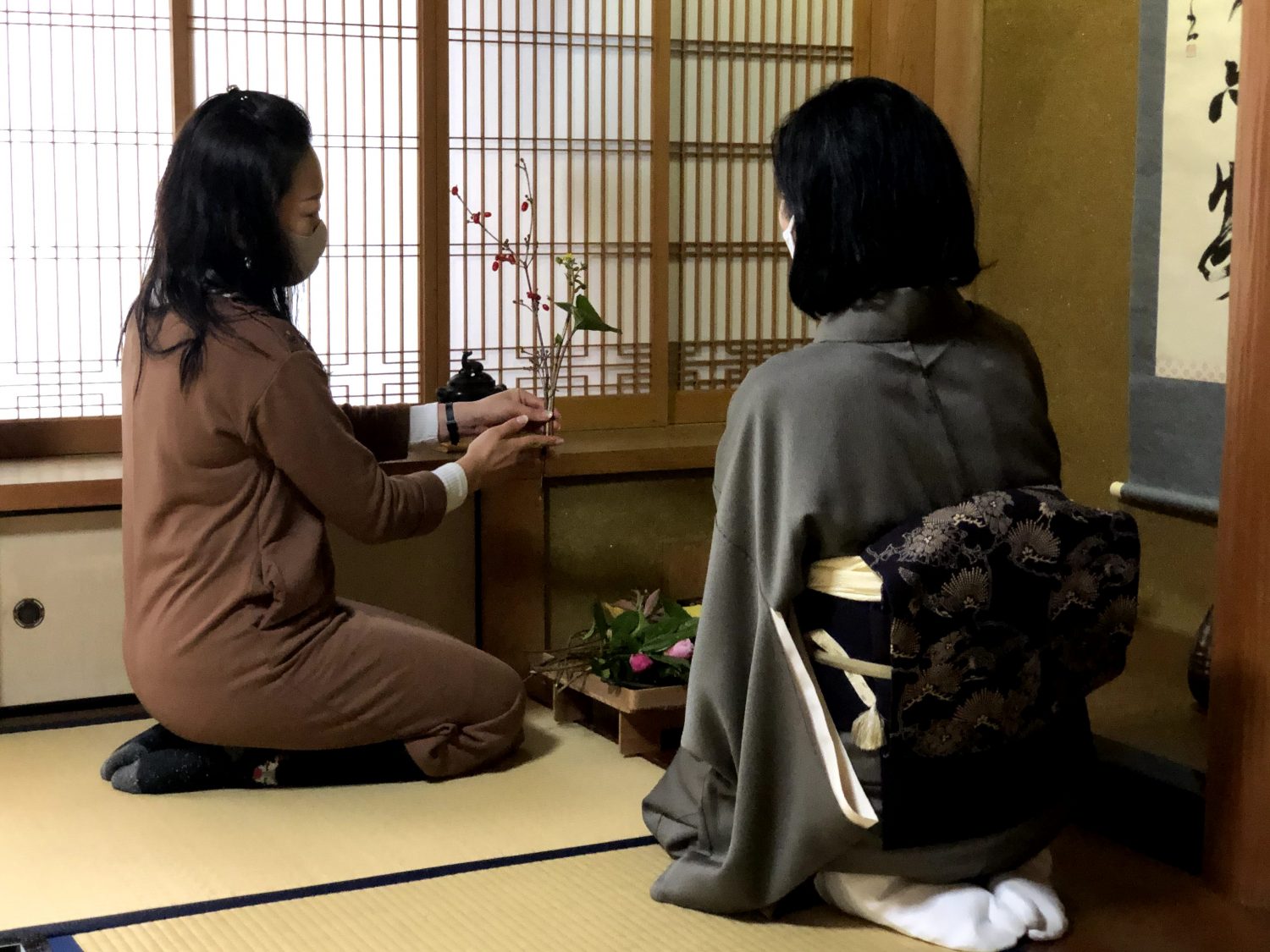 Enjoy simple tea ceremony flower arrangement, warm hospitality, and the quiet atmosphere of Toyooka's suburbs.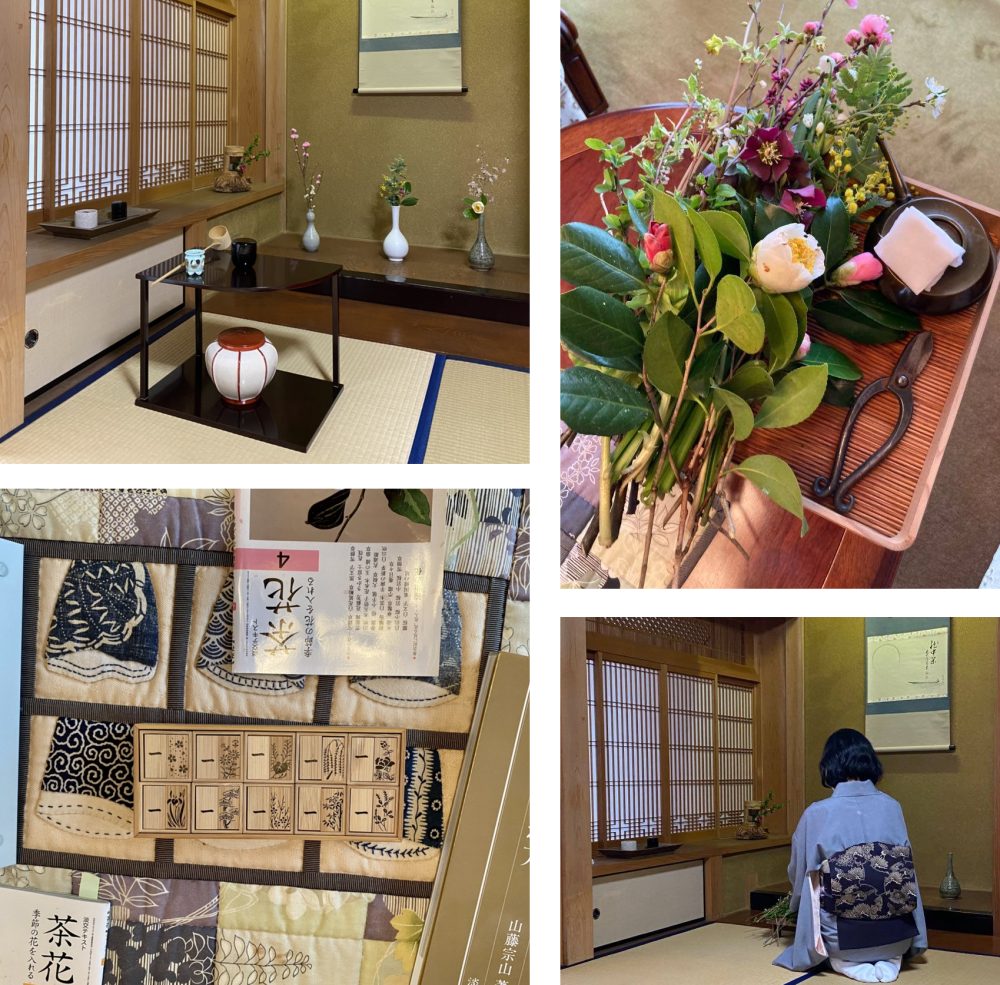 You may think of tea ceremony as a ritualized process of serving matcha (Japanese green tea) in a tearoom, but it can actually be thought of as a kind of small party featuring seasonal senses. As the host tries to convey feelings of the season in the tearoom, flowers play an important role representing the given season.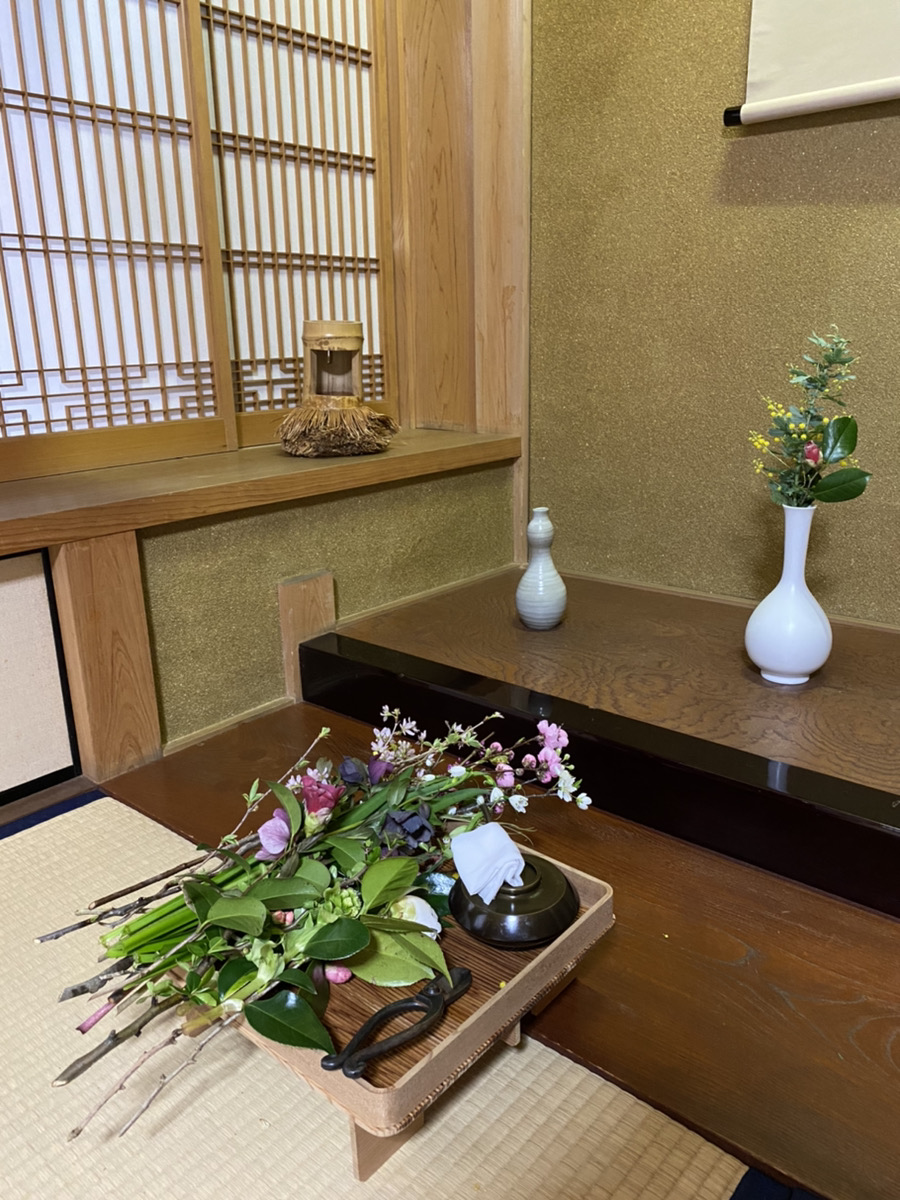 Rustic simplicity is very much valued in tea ceremony. Sen no Rikyu, a grand tea master with a profound influence on Japanese tea ceremony, said to "arrange the flowers as though they were in the field." In tea ceremony, wild flowers are arranged in a natural way. Both the flowers used and the way in which they are arranged for tea ceremony flower arrangement differs greatly from ikebana (Japanese traditional flower arrangement).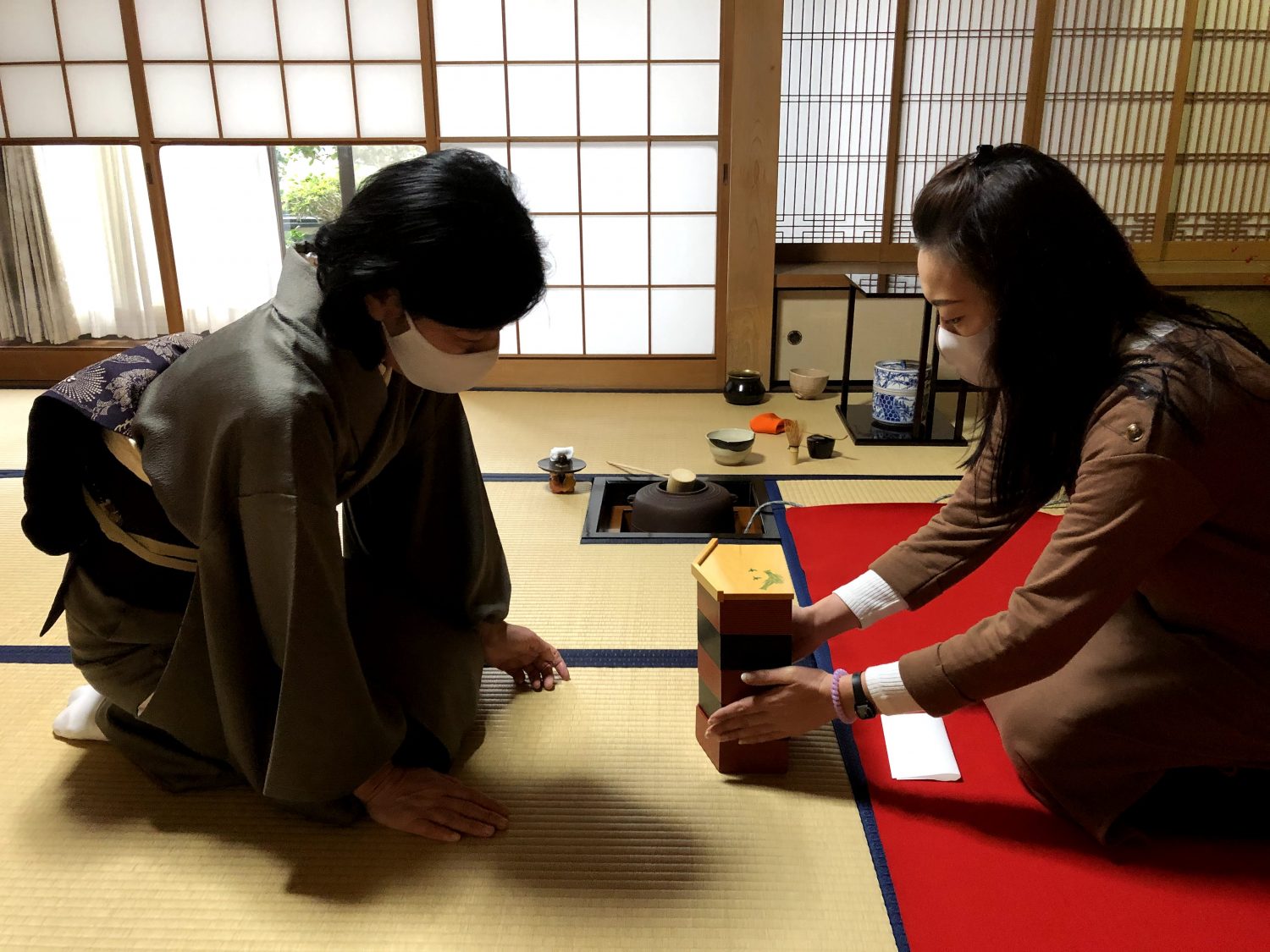 There is a special practice to improve one's skills in tea ceremony flower arrangement, named Hanayose (literally meaning flower gathering), in which each participant arranges flowers in front of a tokonoma (alcove). In this practice, participants randomly pick small, flower-patterned bamboo tiles to determine the order in which the participants arrange the flowers.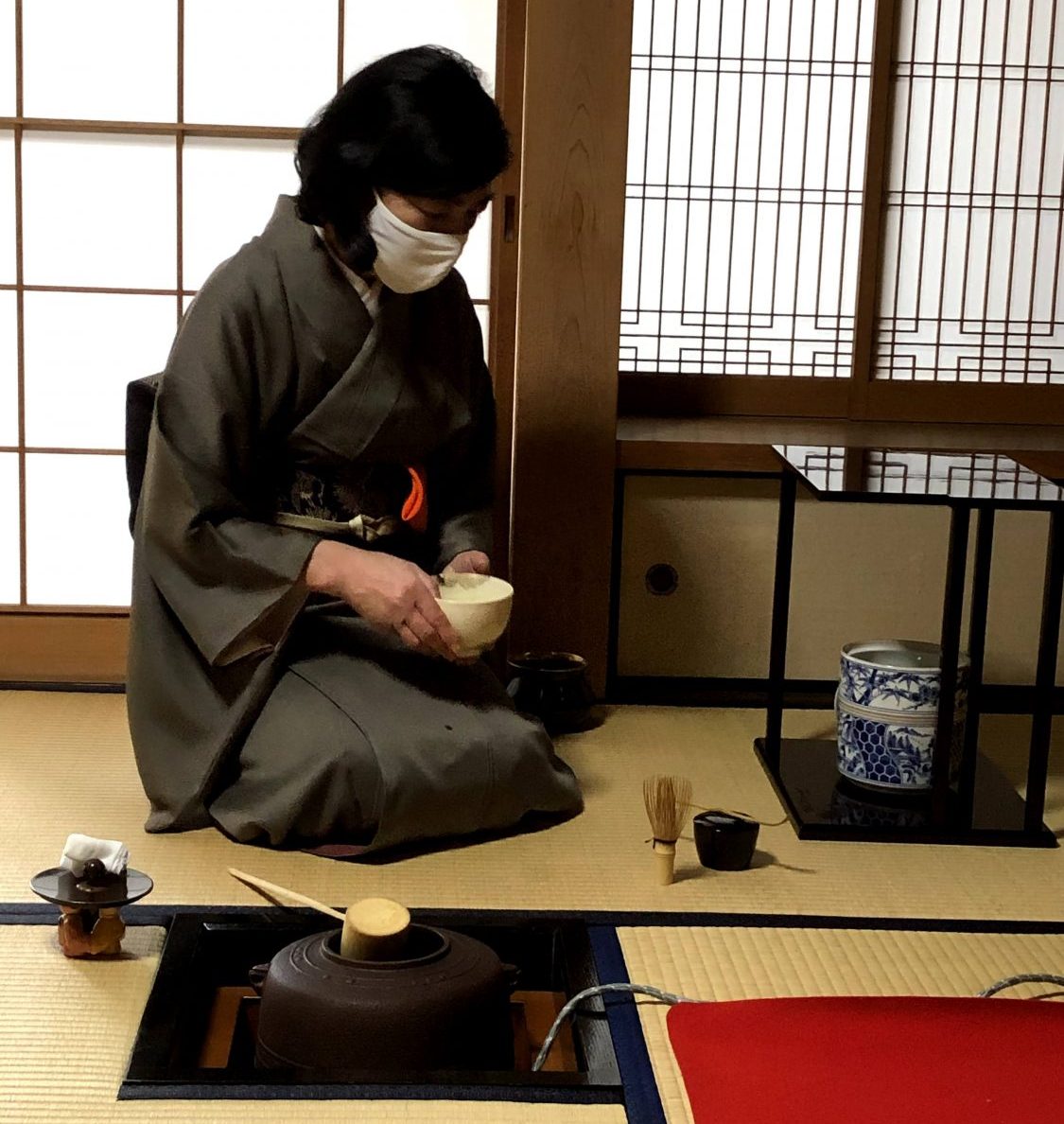 This activity invites you to participate in Hanayose in a local house in Toyooka. The flowers used in the activity will be collected from nearby fields and hills. While arranging the flowers, participants can rediscover the beauty of such wild flowers in a tearoom setting. After the session, matcha and sweets will be served.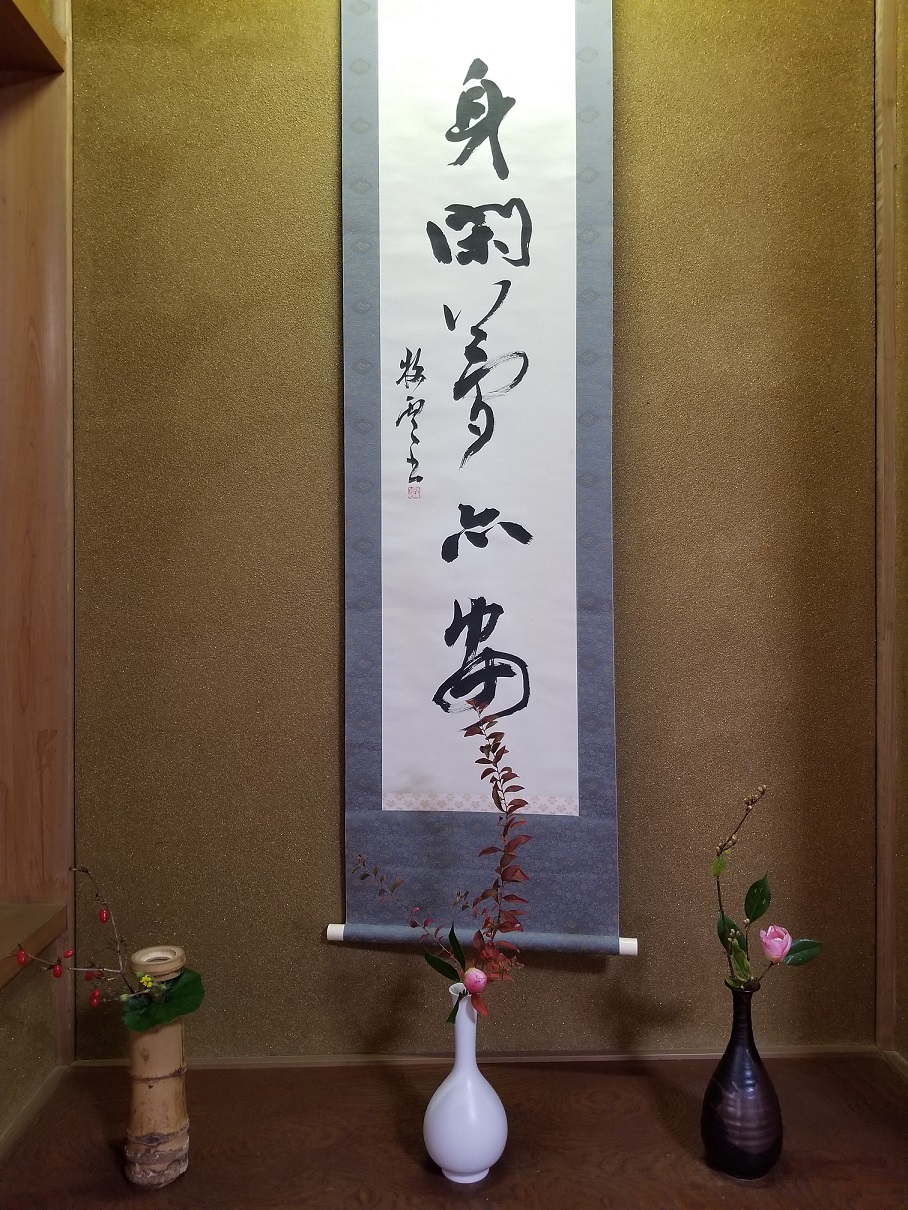 DETAILS
REGISTRATION START

2021/05/07
RESERVATION DEADLINE

7 days before activity
SCHEDULE
(Some times may differ)

10:00 Meet at house (about a 5-minute drive from Ebara Station, details to be sent by email once booked) by rental car, introduction to Hanayose
10:20 Participate in Hanayose
11:20 Matcha & sweets, chat
12:00 End of activity
ACCOMPANYING GUIDE
(INCLUDED OR NOT)

Included
MINIMUM NUMBER OF PEOPLE

2
MEETING PLACE

near Ebara Station, Ebara, Hidaka-cho, Toyooka-shi, Hyogo-ken 669-5301
PRICES
(Per person unless otherwise noted)

| Number of People Participating in Total | Price per Person |
| --- | --- |
| 1 person | N/A |
| 2 people | 4,000 yen |
| 3 people | 4,000 yen |
| 4 people | 4,000 yen |
| 5 people | 4,000 yen |
| 6 people | 4,000 yen |
INCLUDED IN THE PRICING

Hanayose activity, matcha & sweets
CANCELLATION FEES

| Day of Cancellation | Cancellation Fee (% of activity price) |
| --- | --- |
| The day of | 100% |
| The day before | 50% |
| 2-7 days before | 20% |
| 8+ days before | 0% |
ACCEPTED PAYMENT TYPES

Pay by credit card (VISA, MASTER, JCB, AMEX, DC) via an activity confirmation link in an e-mail that we will send to you following your reservation. Please pay the amount by 3 days prior to the activity at the latest. If not paid by then, the activity reservation will be automatically cancelled.
OPERATOR NAME

TOYOOKA TOURISM INNOVATION
Request Form