Kinosaki Onsen AR Guide Tour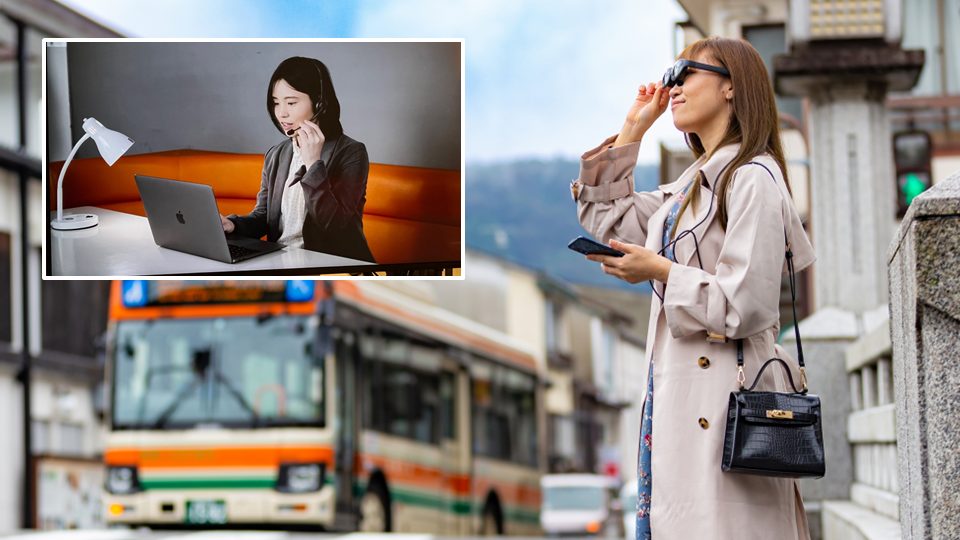 Experience the new frontier of travel during a stroll through Kinosaki Onsen with NrealLight Smart Glasses.

Connect online with an English-speaking guide, and whisk yourself away with an augmented reality tour of an ancient hot spring town. After downloading the AU Visual Guide Video App, simply connect your smartphone to the NrealLight Smart Glasses by plugging their cord into your phone's charging outlet, open up the app, wear the glasses and you're ready to go!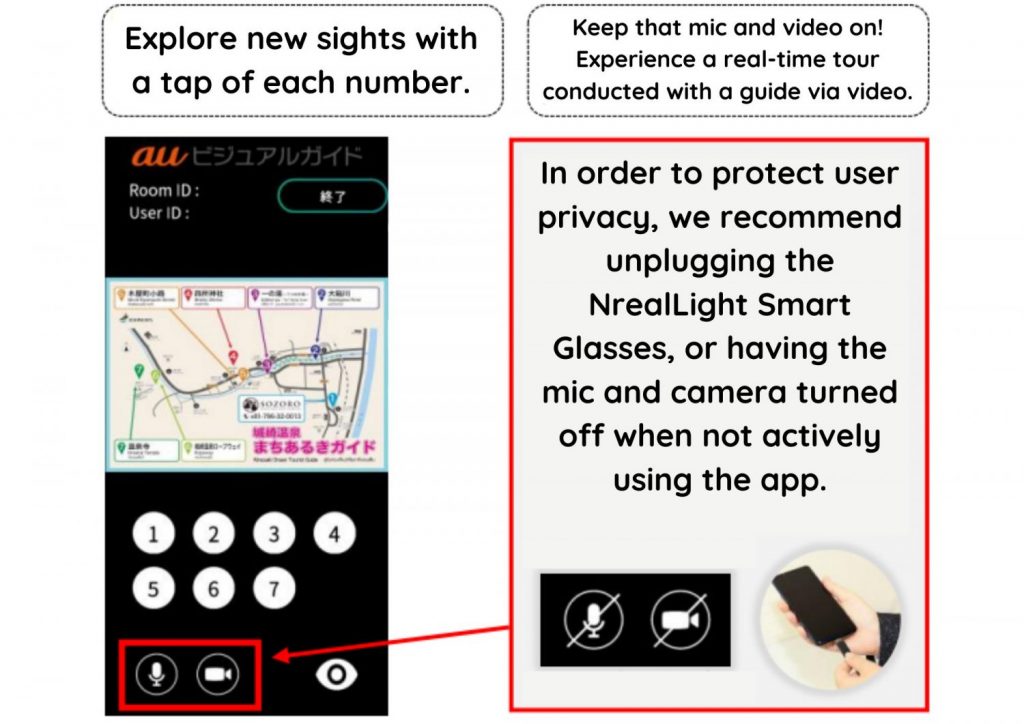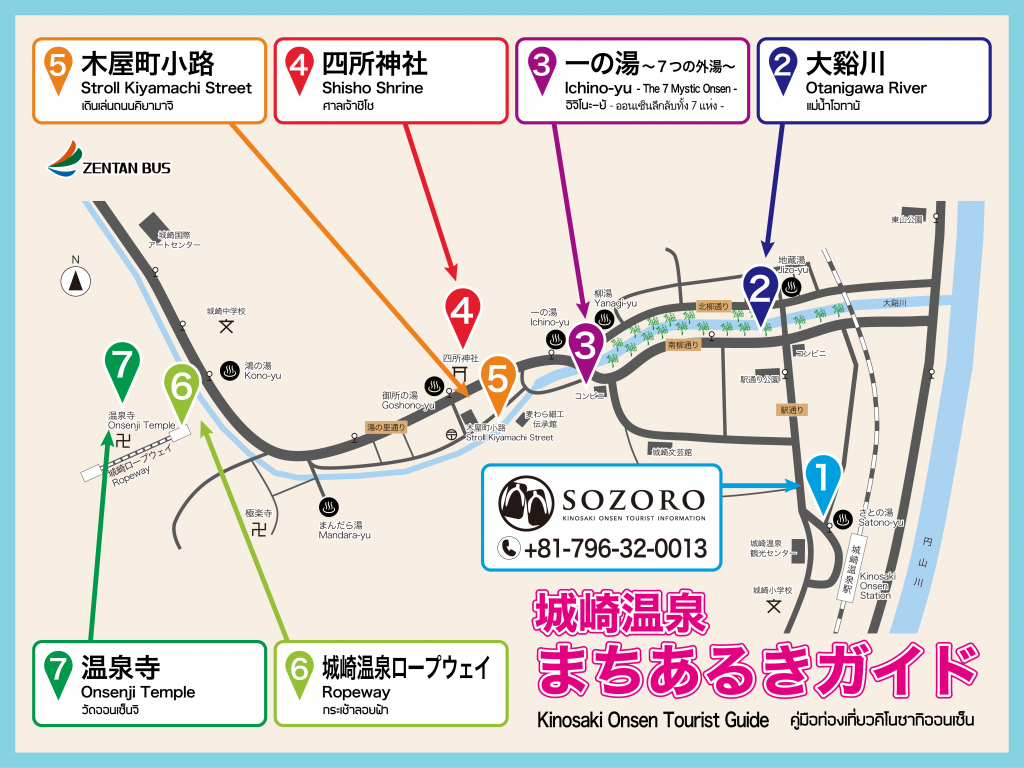 A Never-Before Experienced Tour of Kinosaki Onsen
With a quick tap to your smartphone screen, visit Kinosaki Onsen's iconic sightseeing spots:
1. Receive NrealLight Smart Glasses and explanation at SOZORO.

2. The willow-lined Otani River, a favorite photospot with visitors and locals alike.

3. Ichino-yu Hot Spring, Kinosaki Onsen's kabuki theater-esque bathhouse.

4. Shisho Shrine, the guardian Shinto shrine of Kinosaki Onsen.

5. Kiyamachi Square, one of Kinosaki Onsen's many hearts, boasting a charming lineup of shops while brimming with retro ambiance.

6. The Kinosaki Ropeway, the gateway to Onsenji Temple and the Michelin-acclaimed view of Mount Daishi.

7. Onsenji Temple. Kinosaki Onsen's guardian Buddhist Temple housing a collection of Japan's National Treasures.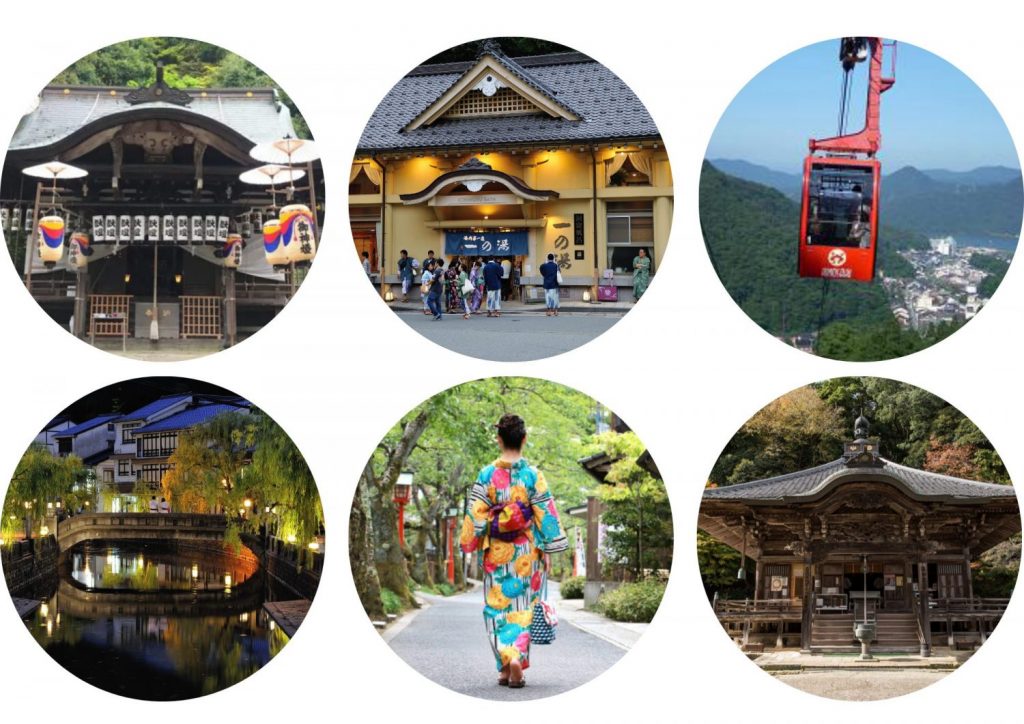 DETAILS
REGISTRATION START

2023/02/20
RESERVATION DEADLINE

5 days before activity
ACTIVITY OPTIONS
SCHEDULE
(Some times may differ)

・Receive NrealLight Smart Glasses and explanation at SOZORO, connect to guide.
・Stroll through town and stop at the numbered locations for a guided tour.
・Return NrealLight Smart Glasses to Sozoro.

(Both plans include a 1-hour guided tour to all of the above sightseeing spots. The 2-hour also includes free-time with the online guide for more information on other sightseeing spots in town.)
ACCOMPANYING GUIDE
(INCLUDED OR NOT)

Included
MINIMUM NUMBER OF PEOPLE

1
AGE REQUIREMENT

8 years old and up
MEETING PLACE

Sozoro, 96 Kinosakicho Yushima, Toyooka, Hyogo 669-6101
IMPORTANT INFORMATION

・Do not walk and use the NrealLight Smart Glasses at the same time.
・Please be sure to return to Sozoro by 17:00.
・Please note that we cannot provide refunds due to phone battery issues, etc.
・Please stop the usage of NrealLight Smart Glasses if you begin to feel unwell.
・Please note that in the event of loss or damage of the NrealLight Smart Glasses, a fee may be charged.
PRICES
(Per person unless otherwise noted)

| Number of People Participating in Total | Price per Person (1-hour plan) | Price per Person (2-hour plan) |
| --- | --- | --- |
| 1-3 people | 500 yen | 1,000 yen |
INCLUDED IN THE PRICING

NrealLight Smart Glasses usage, real-time guide via video
CANCELLATION FEES

| Day of Cancellation | Cancellation Fee (% of activity price) |
| --- | --- |
| Same day | 100% |
| Day before activity | 50% |
| 2-7 days before activity | 20% |
| 8+ days before activity | 0% |
ACCEPTED PAYMENT TYPES

Pay by credit card (VISA, MASTER, JCB, AMEX, DC) via an activity confirmation link in an e-mail that we will send to you following your reservation.
OPERATOR NAME

Zentan Bus
Request Form