Hot Air Ballooning over the Kannabe Highlands!
This tour is available from April to October only.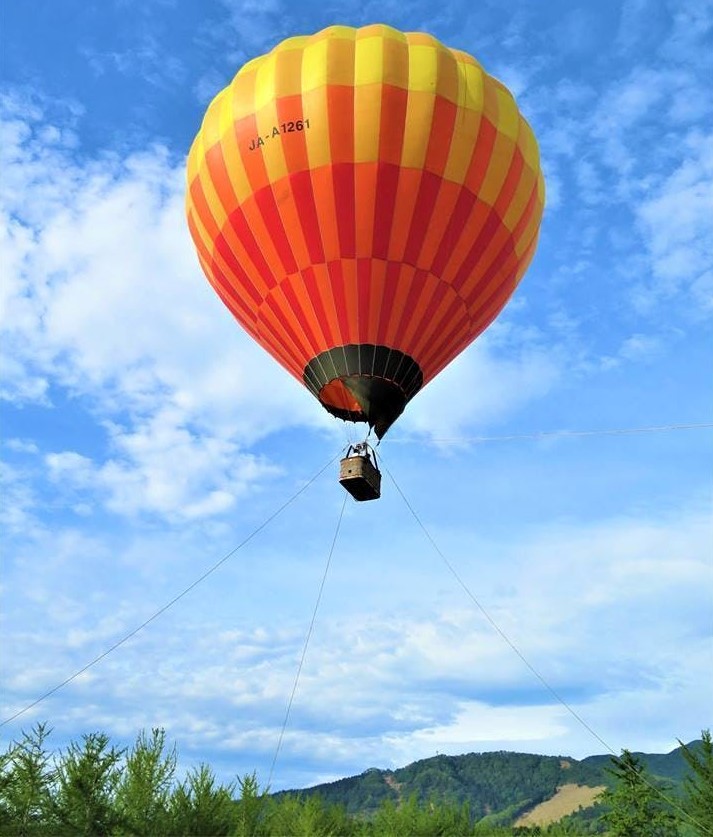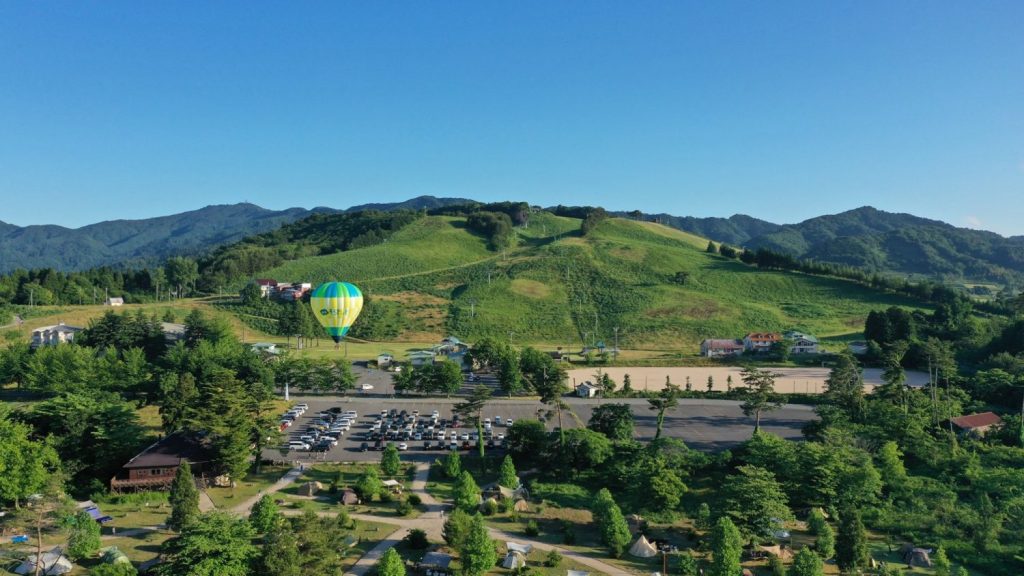 Let's take off into the sky!
"Kannabe Soland" is the only tethered hot air balloon in the Kansai region! In this activity, experience a brief but safe ride where the hot air balloon is tied to several cars below.



The flight will take place with a minimum of 4 people. Please meet at the parking lot at the scheduled time. The place to take off will be either from the summit of Mt. Kannabe or from the parking lot, depending on weather conditions.







style="position: absolute; top: 0; left: 0; width: 100%; height: 100%;"
src="https://www.youtube.com/embed/MecWOfAQC4s"
frameborder="0"
allow="autoplay;
encrypted-media"
allowfullscreen>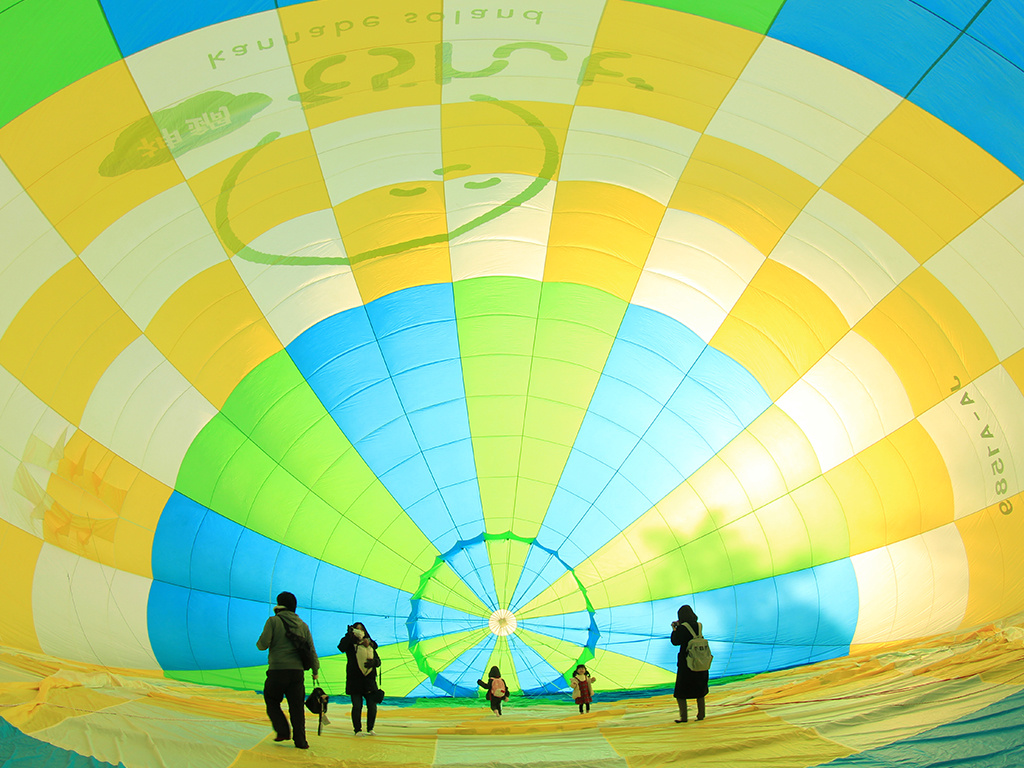 Before your hot air balloon ride, watch as the balloon slowly get filled to its massive size!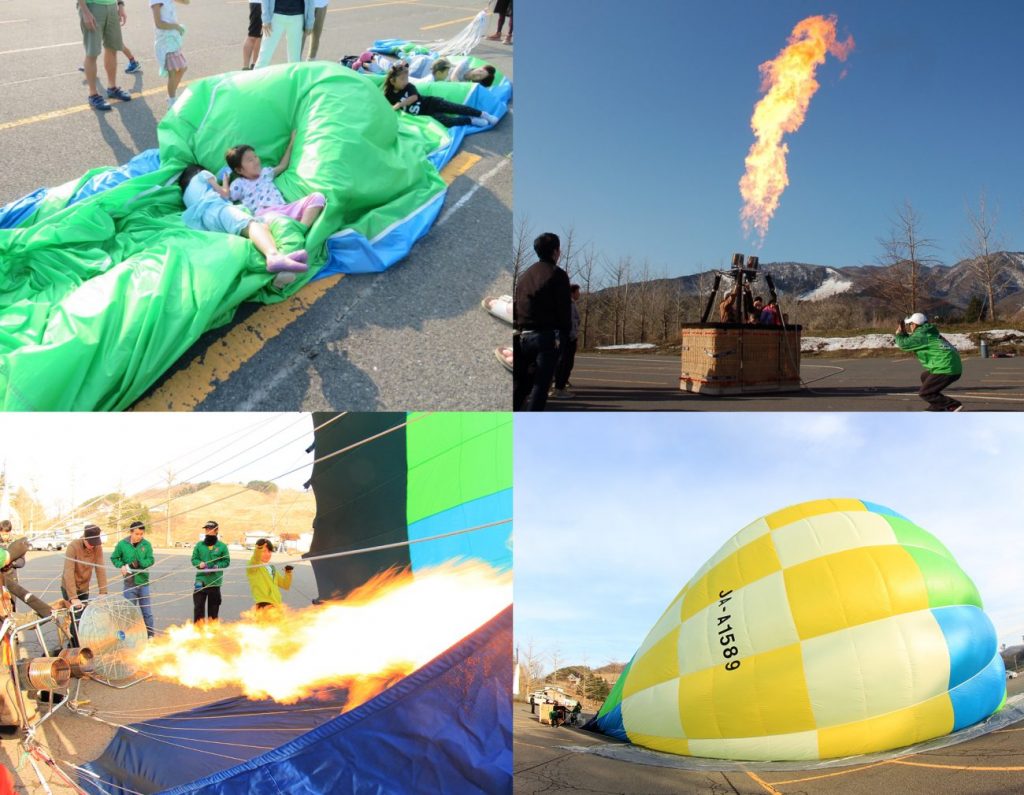 After everyone's hot air balloon rides, participants can get up close and personal with the hot air balloon by helping the staff take it down. Children especially can enjoy rolling on the semi-inflated balloon to help the air escape. Participants can also get a (close but safe) look at the powerful burner, which emits a 7-meter pillar of fire of over 1,000 degrees Celsius!
DETAILS
REGISTRATION START

2022/04/23
REGISTRATION ENDS

2022/10/31
RESERVATION DEADLINE

7 days before activity
SCHEDULE
(Some times may differ)

Duration: about 90 minutes, shared with max of 8 people
Hours offered:
April: 16:30-18:00
May: 17:00-18:30
June: 17:30-19:00
July: 18:00-19:30
August: 17:30-19:00
September: 17:00-18:30
October: 16:30-18:00
ACCOMPANYING GUIDE
(INCLUDED OR NOT)

Not Included
MINIMUM NUMBER OF PEOPLE

4
AGE REQUIREMENT

none
MEETING PLACE

Up Kannabe Chuo Parking Lot (59-78 Kurisuno, Hidaka-cho, Toyooka City, Hyogo 〒669-5372)
IMPORTANT INFORMATION

Please note that this is a 5-minute tethered hot air balloon experience, in which the hot air balloon is tied down to several cars as it rises.

High heels, skirts, backpacks, handbags, and selfie sticks are not allowed. (Cameras and smartphones are allowed.)
Participants under 18 years old must be accompanied by an adult. Children under 4 years of age can participate for free.
Pregnant women or people with heart disease, with a height phobia, or under the influence of drugs or alcohol are not permitted.

Conditions of cancellation
Rain or wind speed of 3 m/s or more. (It may be cancelled even after registration if weather conditions change suddenly.)

※The place of takeoff will be either from the summit of Mt. Kannabe or from the parking lot, depending on weather conditions.
PRICES
(Per person unless otherwise noted)

| Number of People Participating in Total | Price per Adult (13 years old and up) | Price per Child (4-12 years old) |
| --- | --- | --- |
| 4-8 people | 3,500 yen | 2,000 yen |
CANCELLATION FEES

| Day of Cancellation | Cancellation Fee (% of activity price) |
| --- | --- |
| The day of | 100% |
| The day before | 50% |
| 2-7 days before | 20% |
| 8+ days before | 0% |
ACCEPTED PAYMENT TYPES

Pay by credit card (VISA, MASTER, JCB, AMEX, DC) via an activity confirmation link in an e-mail that we will send to you following your reservation.
OPERATOR NAME

Up Kannabe
Request Form