Seafood Market Visit with Cooking Class and Seafood Okonomiyaki Meal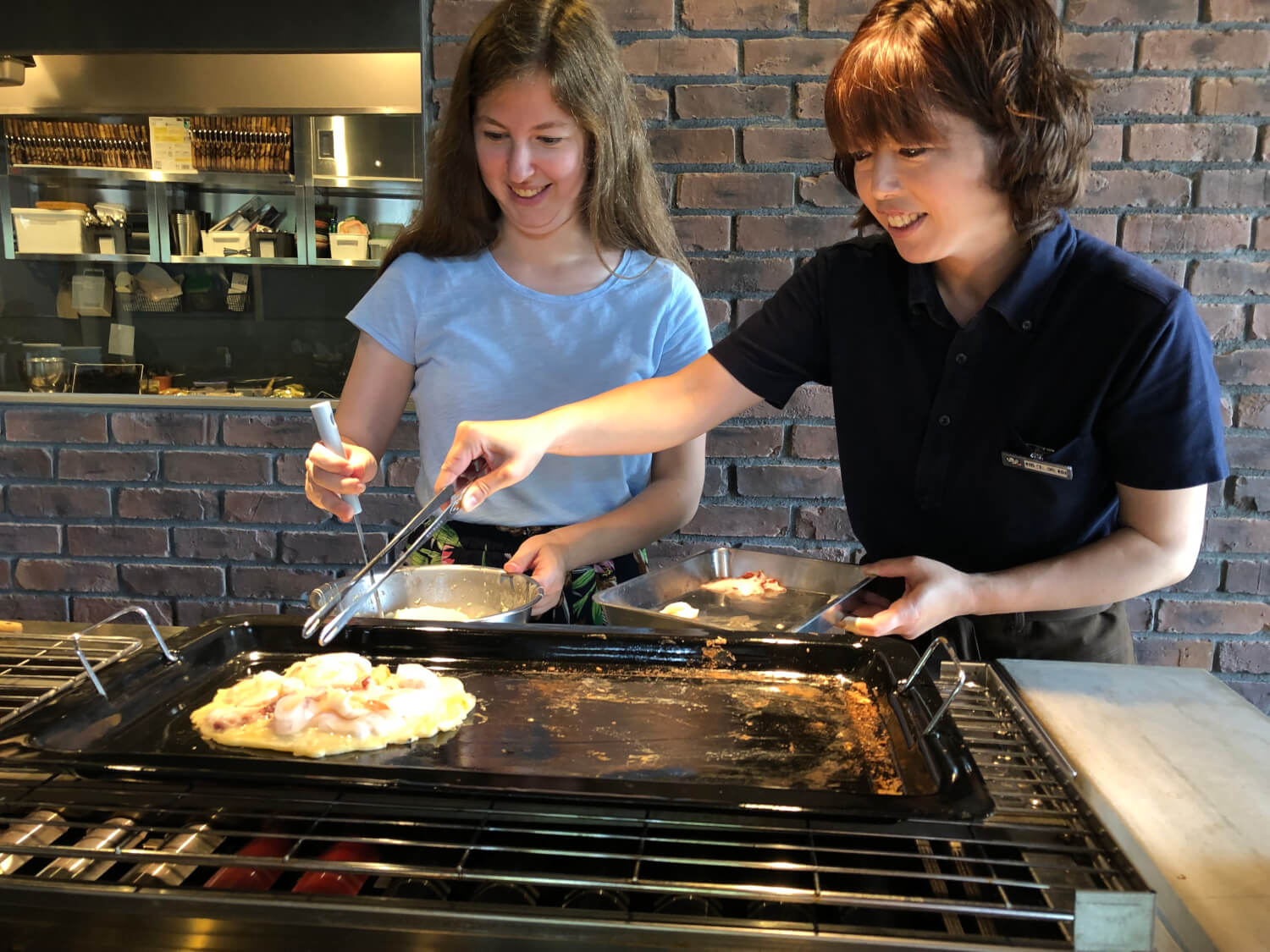 Visit a fish market, select fresh seafood, and learn how to prepare it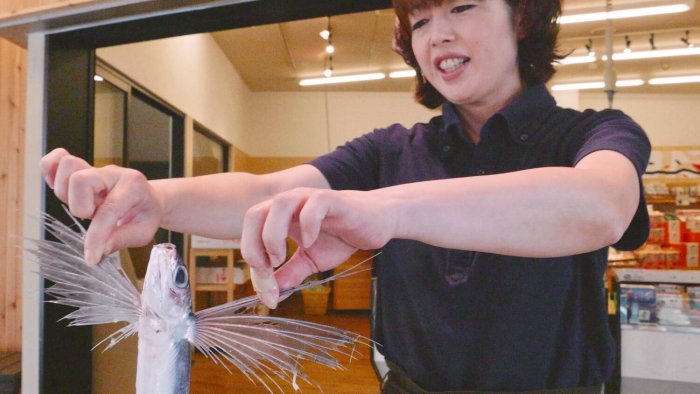 Visit Okesho Sengyo, a local seafood market well-known for in-season fish and shellfish, including rare fishes like rockfish and hairy stingfish, and shellfish like turban snails and freshwater clams. Learn how to prepare seafood okonomiyaki in a private cooking lesson. Enjoy the meal you've just made at Tokiwa Garden.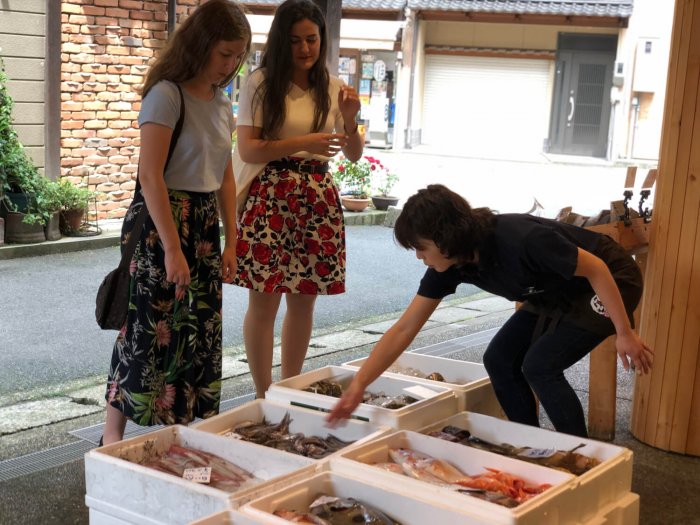 Visit Okesho Sengyo, a local seafood market near Kinosaki Onsen Station. Here, Okesho Sengyo staff will show you how to choose the freshest and most delicious items. Okesho Sengyo is particularly popular during the winter crab season.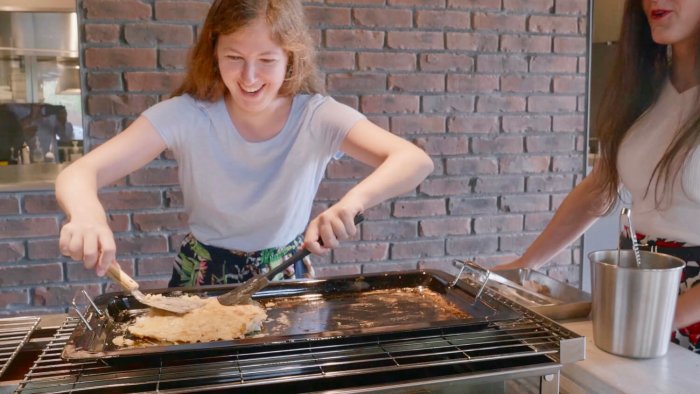 In this rare experience, you can choose various types of fresh seafood from the first-floor market before visiting the kitchen at Tokiwa Garden for a special seafood okonomiyaki cooking class.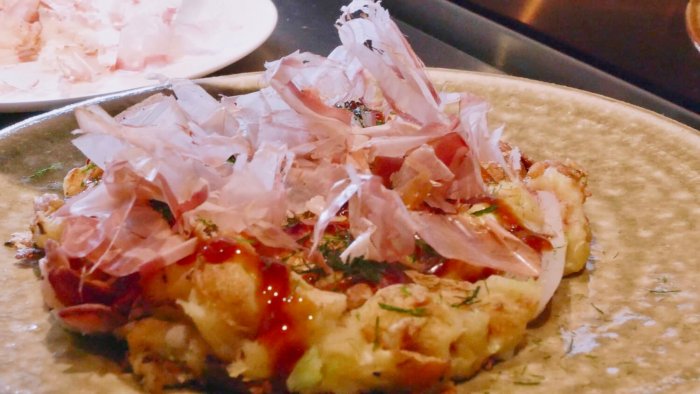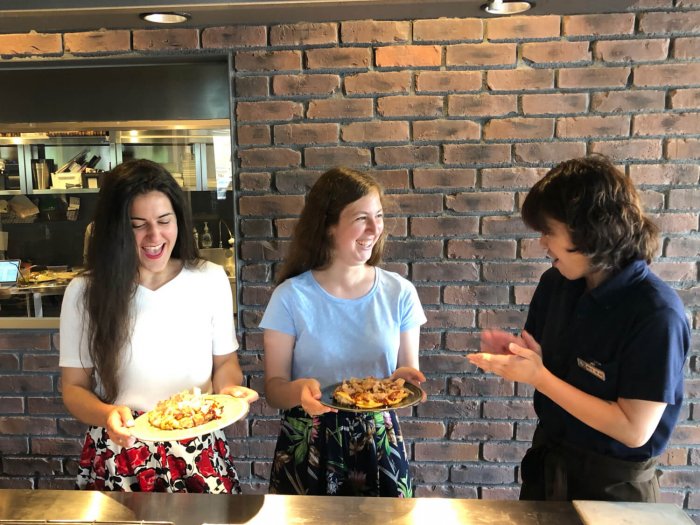 After learning how to cook seafood okonomiyaki under expert instruction, you'll eat your freshly prepared creation together with another dish chosen on the day. Chat with an Okesho Sengyo vendor over lunch, and enjoy post-meal coffee and dessert.


DETAILS
REGISTRATION START

2019/05/10
REGISTRATION ENDS

2019/10/31
RESERVATION DEADLINE

7 days before activity
SCHEDULE
(Some times may differ)

11:00 - Meet at Okesho Sengyo
• Consult staff about available seafood
11:15 - Select your favorite types of fish to add to your okonomiyaki
11:45 - Get seasonal vegetables from a nearby supermarket, Wadaya
12:00 - Move to Tokiwa Garden kitchen for cooking class
• Learn from an Okesho vendor how to prepare seafood okonomiyaki
• Use local flour to make the batter, prepare the sauce, and shave bonito flakes to go atop your seafood okonomiyaki
12:30 - Lunch at Tokiwa Garden
• Enjoy your seafood okonomiyaki together with one more dish
• Chat with an Okesho Sengyo vendor as you eat together
• Enjoy coffee and dessert after your meal

13:30 - Lunch ends
• Get a non-perishable food item (dried fish valued at 500 JPY) as a souvenir
• Take your extra shaved bonito flakes home with you as well
ACCOMPANYING GUIDE
(INCLUDED OR NOT)

Not Included
MINIMUM NUMBER OF PEOPLE

2
MEETING PLACE

Okeshou Sengyo, 132 Yushima Kinosaki-cho, Toyooka-shi, Hyogo-ken
PRICES
(Per person unless otherwise noted)

| Number of People Participating in Total | Price per Adult | Price per Child |
| --- | --- | --- |
| 2-6 people | 10,800 yen | 5,400 yen |
CANCELLATION FEES

| Day of Cancellation | Cancellation Fee (% of activity price) |
| --- | --- |
| The day of | 100% |
| The day before | 50% |
| 2 days before | 30% |
| 3-7 days before | 20% |
| 8+ days before | 0% |
ACCEPTED PAYMENT TYPES

Pay by credit card (VISA, MASTER, JCB, AMEX, DC) via an activity confirmation link in an e-mail that we will send to you following your reservation. Please pay the amount by 3 days prior to the activity at the latest. If not paid by then, the activity reservation will be automatically cancelled.
OPERATOR NAME

Okesho Sengyo
Request Form