The Hyogo Park of the Oriental white stork was opened in 1999. The park is a research institution dedicated to the restoration of the Oriental white stork, also called kounotori, which disappeared from the wild in 1971. A systematic conservation movement has been in place since 1955 to restore the species in the wild. At the park you can see kounotori that have been born and raised in captivity in the open cage. The park also has a museum and information center where visitors can learn about the storks, the breeding and conservation program.
It has also become a popular spot for couples wishing to have children. It is said that seeing a kounotori will bring you love and also children.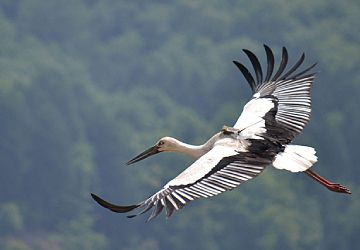 Kounotori - Oriental White Stork
Designated as a special natural treasure and designated as a rare domestic wildlife. The wild stork population became extinct in 1971, but since through conservation and breeding efforts the stork population is being restored.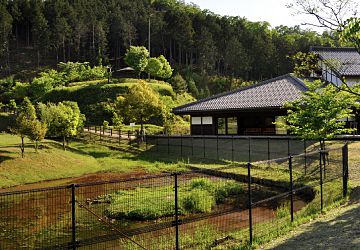 Public-viewing cage
Visitors can view the storks that have been breed and raised in captivity here. Throughout the day you can also listen to informative lectures about the stork. In the afternoon they also welcome visitors to watch as the staff feed the storks.
Culture Pavilion
Inside the pavilion you will find diorama and displays on the storks and their habitat. In the back of the building there is also a theater where you can watch a documentary on the revival of the stork.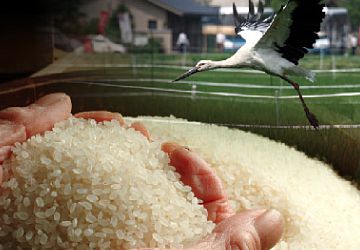 Kounotori Mai (stork rice)
To ensure the safety and preservation of the storks local farmers are turning to organic farming. Rice grown through this stork-friendly method has been named Kounotori Mai (stork rice) and is a premium brand of rice.
BUSINESS INFORMATION
Business Hours

Open Tuesday thru Sunday (Closed Mondays except for when a Monday is a national holiday, then it will be closed Tuesday after the national holiday.)

Also closed December 28 - Jan 04
Address

128 Shounji, Toyooka, Hyogo
Homepage

http://www.stork.u-hyogo.ac.jp/en/

This site is in Japanese.
Average Price Range

Free admission.
There is a coin bank located in side the cultural pavilion near the main entrance. You can make a small donation if you wish. Those who make a donation are presented with a small kounotori origami craft.
Language Support

Sorry, but only Japanese is spoken.
LOCATION
You can take the city bus, Zentan Bus, from JR Toyooka Station. Take the bus going to Hyogo Park of the Oriental White Stork. It is about a 15 minute ride.