★Spring (Outdoor Activities)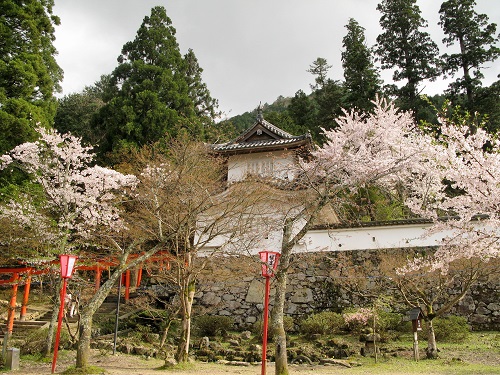 ITINERARY LENGTH:

6 DAYS & 5 NIGHTS
★Spring (Outdoor Activities)
OVERVIEW

Enjoy the outdoors (highlands cycling, volcanic rock trekking, canoeing, and more) 🚲
Trip Highlights
| | | |
| --- | --- | --- |
| Kyoto Sightseeing | Takeno Beach | Kinosaki Onsen |
| Kinosaki Ropeway | Izushi Castle Town | Kannabe Highlands |
| Osaka Sightseeing & Shopping | | |
Day 1

Kyoto Sightseeing

Arrive at Kansai International Airport. Visit Togetsu-kyo Bridge, Arashiyama, Kiyomizu-dera Temple, Golden Pavilion, etc.

Day 2

Kinosaki Onsen-Hopping in Yukata

Kinosaki Onsen, a town which has been awarded two Michelin stars, has seven outdoor bathhouses. Visitors who stay in a ryokan receive a pass to enter all 7 and yukata in which to walk around while in town! At the beginning of April, see trees full of cherry blossoms along the canal.

Coastline Along the Sea of Japan

Among one of 100 best beaches in Japan, this beautiful hidden gem along the northern coast of Hyogo prefecture is the perfect place for your Japan beach holiday.

Geopark Sea Kayaking Adventure

Sea Kayaking, known locally as Geo-canoe, is a popular activity in the seaside town of Takeno. Paddle out into the Sea of Japan, exploring the coastline. A certified instructor will be there to guide you. All instructors take a high-level lifesaving course and go through special training every season. This activity is available every year from April to October.

Day 3

Kinosaki Ropeway

Don't miss a view of the entire town, as well as the 11-Headed Kannon Bodhisattva in Onsenji Temple on the way to the top (only viewable once every 33 years until April 2021).

The view awarded one star in the Michelin Green Guide Japan!

The view from Mount Daishi at the top of Kinosaki Ropeway was awarded one star in the Michelin Green Guide Japan as a spectacular view.

Izushi Sara Soba Lunch

Soba in Japan is usually served in a large dish. But Izushi soba is traditionally served on small plates, a single serving consists of 5 plates. There are about 50 soba noodle shops in Izushi that showcase this interesting serving method. Go to one of these shops and enjoy fresh soba with all of the proper toppings!

Cherry Blossoms Surrounding Izushi's Castle Ruins

A castle town popular for its nostalgic atmosphere, Izushi has a townscape that is reminiscent of the Edo era. There are many gorgeous photo spots scattered throughout town, including red torii gates, castle ruins, a samurai house, and a Kabuki theater. In early April, see the castle ruins surrounded by gorgeous cherry blossom trees. At night, during Izushi's Cherry Blossom Festival, these trees are lit up, creating a spectacular sight!

Day 4

Volcanic Rock Trekking

Go trekking on a lava flow formation which erupted from Mt. Kannabe about 25,000 years ago, and then hardened over time. While completing this 1.6 km course, explore behind a waterfall, and use your strength to overcome any hurdle you might face.

There are 30 waterfalls, large and small, in the Kannabe Highlands.

Traditional Crab Lunch in a Traditional Japanese House & Restaurant

After the trekking activity, relax in an old Japanese house-turned-restaurant and enjoy a delicious crab lunch.

Waraku, A Relaxing Lunch Location

Waraku has a nostalgic, cozy atmosphere with a hearth at the entrance, tatami mats, and gentle lighting throughout.

Day 5

Osaka Sightseeing & Shopping

Spend the last of your trip sightseeing around Osaka like USJ, Osaka Castle, Tsutenkaku Tower, Shinsaibashi, and more.

Day 6

Depart from Kansai International Airport

Fly back home from Kansai International Airport.
Activity Highlight Location