Along with the beauty of the Maruyama River that cuts through the mountains and the rugid coast where the river leads you out to, come see and taste the wonders of the sea.
You can follow the Maruyama River from Kinosaki visiting the river front park of Maruyamagawa Koen, up to the little beach town of Kehi, over and through Tsuiyama a fishing town and port famous for its crab and fresh catches. Then finally up the coastal road and mountains to Hiyoriyama where you can have a close encounter with our sealife friends at Marine World.
ABOUT THE RIVER & PORT AREA
Let our local expert show you around

Master Local Expert of Port & River
PROFILE
Growing up around the sea my friends and I gained an afinity with the sea and its inhabitants. I encourage you to stretch your legs beyond Kinosaki so that I can share this same love of the sea with you.

Marine World in Hiyoriyama
Located on the cliffs over looking the Japan Sea, Marine World first began as a fishing attraction where you could come and catch your own aji and then have staff cook it up right there for you to eat. Although that attraction is still around and little kids love it, we have expanded our facilities and number of marine residents. Still considerably smaller than most major aquariums, this is also one of our charms. Because of our smaller and more intimate settings guests are able to interact closely with the staff and animals in our keeping. The "Dive", a stage that lowers visitors into the center of one of our tanks, tide pool and"dolphin touch" option lets visitors interact closer with the marine life.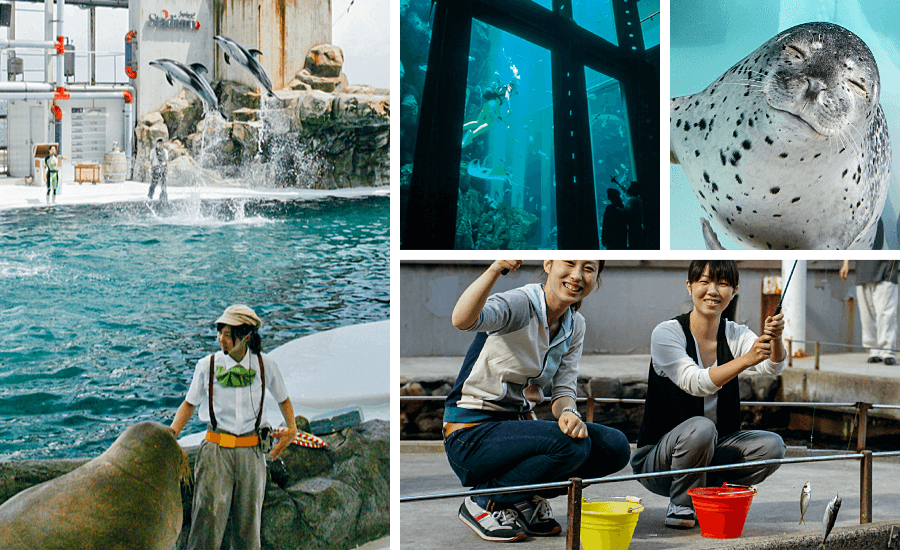 Off the coast you can see a castle sitting on a small island. This is the mythical Ryugu-jo or Dragon Palace from the Japanese folklore of Urashima Taro. Locals believe that the area has ties with this story and so have built the castle out on the rocks. There is a mystic feel about it especially when the fog rolls in around it.
Best time to visit:
Right at opening or on a weekday.
Get here early in the morning on the weekends or try to come on a weekday when crowds are small. This will give you chance to talk with the trainers, as they tend to have more time to brag about their little friends.
The up side of arriving early is that you can also sign up for the backyard tours and other special encounters, like dolphine touch, before they sell out for the day.
If your timing is really good and there isn't a crowd some trainers will give you a mini private show, as long as their friends feel up to it.

TAKE THE SCENIC ROUTE
Part of the pleasure is in the journey
For visitors staying in Kinosaki Onsen don't be afraid to wander outside of the hot spring village. There are all kinds of hidden scenic spots just a short bike ride or walk away. If you head north along the big river, Maruyama, you will find Maruyamagawa Park, Kehi Beach, and Tsuiyama before heading up the hill to Marine World.
Maruyamagawa Park is a nature school, art museum and athletic park. Here you can enjoy swimming in the outdoor public pool in the summer and then in the winter they turn the pool into an ice skating rink.
Kehi Beach is the closest swimming beach and camp site to Kinosaki Onsen. Less known than its counter part Takeno Beach, but that makes it less crowded during the beach season. Here you can also camp along the shore and is one of the few beaches nearby that lets you BBQ too.
Further up just before Hiyoriyama, where Marine World is, is Tsuiyama Fishing Port and town. This is where the majority of the fish and crabs that you probably get to enjoy at your ryokan in Kinosaki comes from. The town is older and has a classic feel. Very little traffic makes walking the narrow streets easier. If you go early in the morning you might be able to spot the local fishermen off loading their daily catch and auctioning it off to the local ryokan.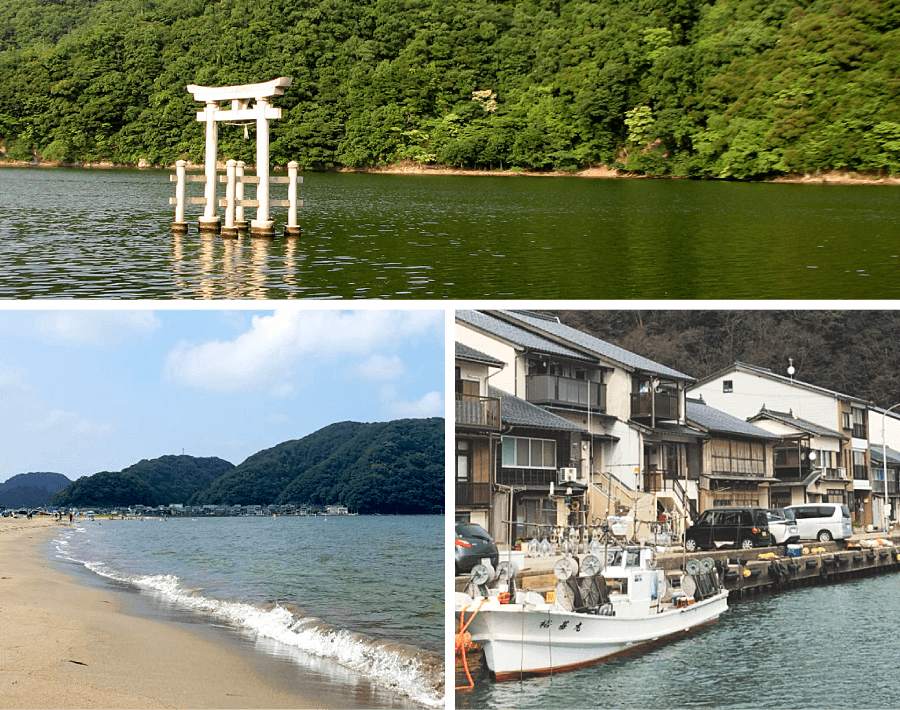 ACCOMMODATIONS
Small family run accommodations for affordable prices.
LOCATION: Toyooka; 4km from Kinosaki Onsen. Accessible by car (Shuttle service available from Kinosak...
LOCATION: Toyooka; 4.5km from Kinosaki Onsen. Accessible by Bus.
LOCATION: Toyooka; 4km from Kinosaki Onsen. Accessible by car (Shuttle service available from Kinosa...
Some Available Plans