This summer, in anticipation of the postponed 2020 Summer Olympics, Toyooka is hosting the German and the Swiss national rowing teams, who are taking advantage of the idyllic Maruyama River to train twice a day, while also getting used to the hot and humid climate of the Japanese summer. The teams will stay until the middle of July before moving on to the Olympic Village in Tokyo.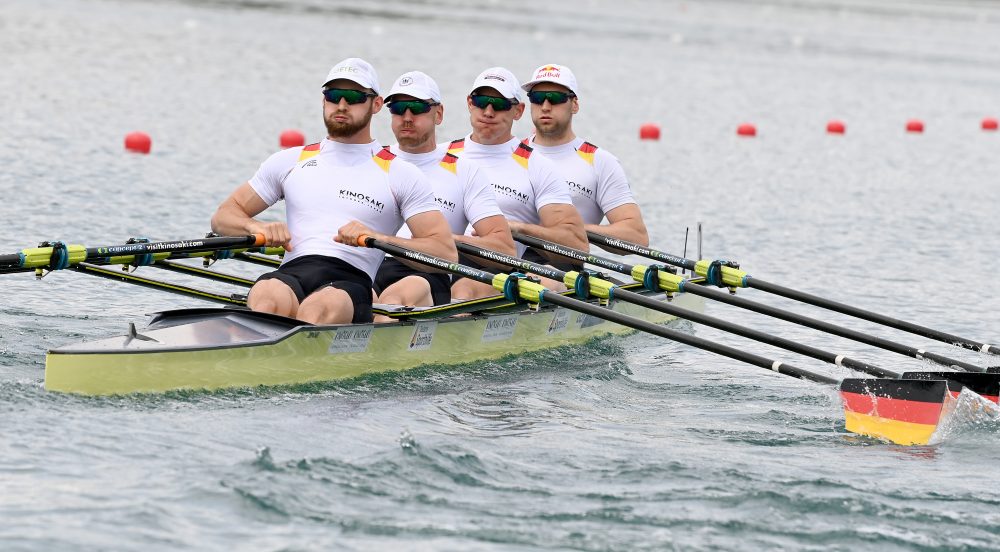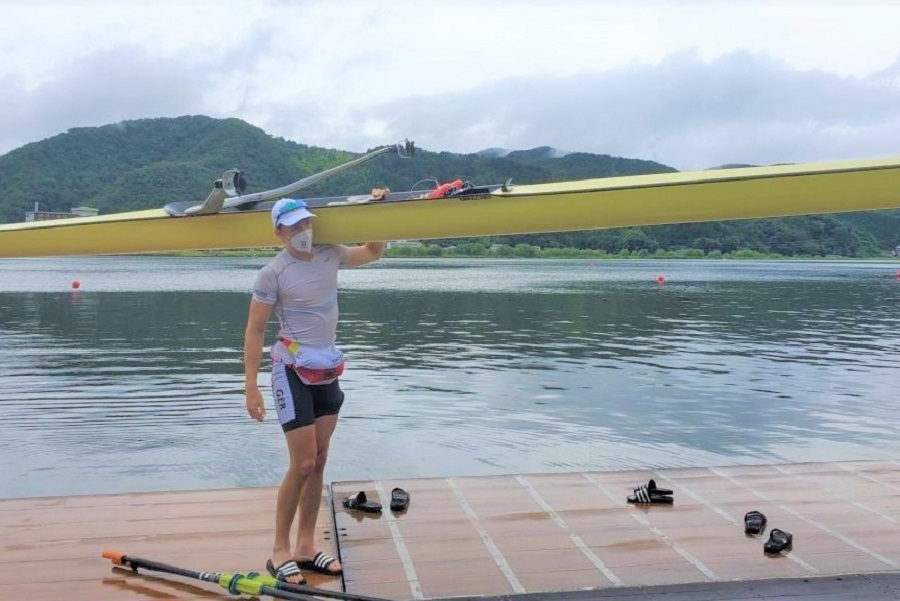 The athletes' reaction to their training venue has been overwhelmingly positive. "Even though the weather is not quite ideal due to the rainy season, the rowing conditions are excellent, and the local crew has really put their all into creating proper training grounds and a training gym", the German team's sports director commented. "Since it is far away from Tokyo and everything is so calm, we can focus on proper preparations" was one athlete's verdict, while another added that "even though we train hard, it is quite a pleasant experience to row on this calm river, surrounded by the verdant green".
Due to the ongoing COVID-19 pandemic, the teams cannot take in the local sights at this moment in time. However, a number of athletes have expressed their interest in returning to Kinosaki in the future, to tour the local attractions and enjoy the onsen.
For the moment, everyone at the training grounds in Kinosaki Onsen is focused on Olympic preparations, while the locals hope that the town's hospitality, and the training time spent on the Maruyama River, will carry the teams towards Olympic victories.
To welcome the teams to Kinosaki Onsen, the town has raised banners with German and Swiss flags outside of shops and the train station.
The Maruyama River: an Idyllic Location for Olympic Training Sessions