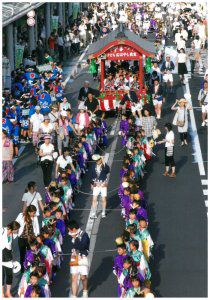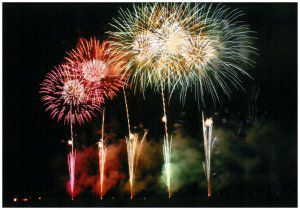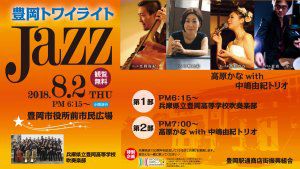 Toyooka Yanagi Festival is a 2 day summer festival with dancing, food, performances, live jazz, and fireworks. 
★Day 1 : 
Locals will dance up and down the main street, Daikai St., along to the town's traditional obon song. "Hanabi Ga Don!" 
First, from about 5:50pm the children will dance till 7pm. This is then followed by the adults from 8:10PM. 
★Day 2: 
This is the main festival day with food and game booths set up along Caban Street (map: https://goo.gl/maps/Xew7UPLHHVn). There will also be an events stage and more food booths which usually open up around 4pm. A live and free jazz performance on the grass in front of Toyooka City hall will be two groups performing. The first is Toyooka High School's brass band performing from 6:15pm. They will be followed by the jazz singer Kana Takahara and Nakashima Yuki Trio, performing from 7pm.  Fireworks will start around 8pm and will be shot off the opposite side of the Maruyama River, just behind the junior high. (map:https://goo.gl/maps/y8ZHPH9GgrC2)
Come and enjoy the summer festival as well as the music.
Note: The performance will be cancelled if it is raining.