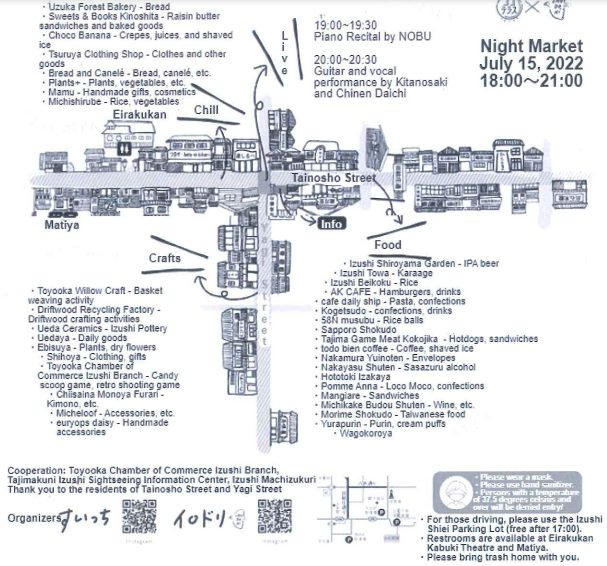 Calling all night owls to Izushi's night market on July 15!
Join locals and explore this ancient castle town under a star-studded sky while experiencing a unique nighttime stroll.
Fun for all ages, including crafts, a live performance, and shops from Toyooka and the surrounding Tajima area will all be available to experience firsthand at this once-a-year nighttime market.
Izushi Matiya will be open welcoming passersby looking for a tranquil place to rest their feet, and Eirakukan Kabuki Theatre will have their restrooms available for use throughout the evening.
Izushi Matiya: 668-0233 Hyogo, Toyooka, Izushicho Tainosho, 4
Eirakukan Kabuki Theatre: 17-2 Izushichoyanagi, Toyooka, Hyogo 668-0234