Zentan Bus, Toyooka's local bus provider, has started running direct bus service from Toyooka Station to various popular spots around town, including Kinosaki Onsen, Genbudo Park, and Hachigoro Toshima Wetland.
These special tourism buses are scheduled to run until February 15 of 2022, and with ​convenient direct pick up from the local train stations, travellers are encouraged to take advantage of this limited-time opportunity to easily access some of Toyooka's most famous sightseeing locations!
Take a look at the many interesting places on the Choi Kanko Bus's schedule!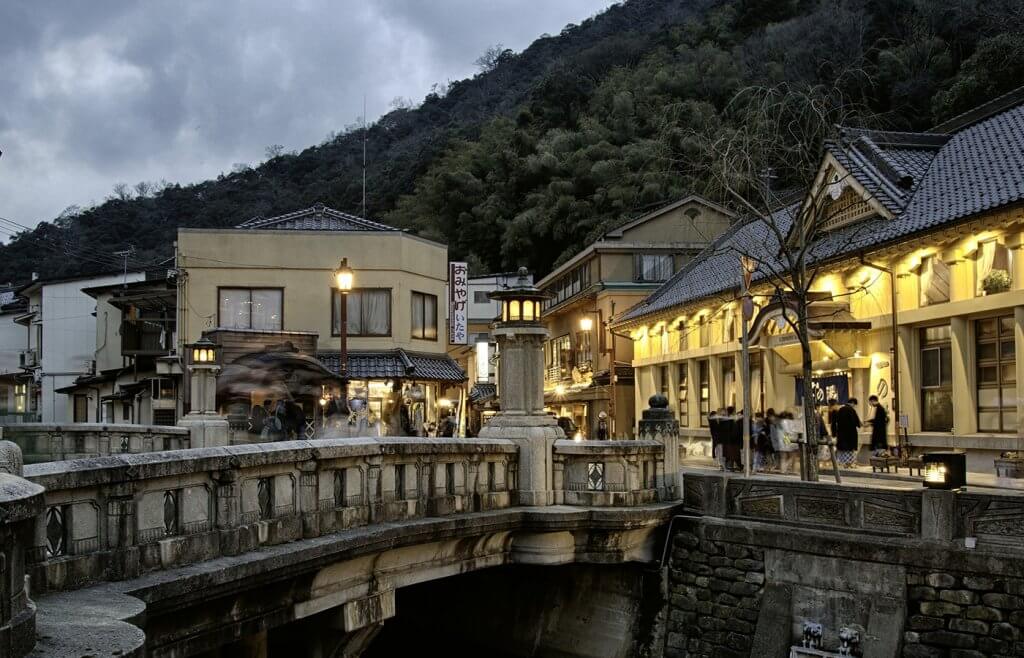 A hot spring town with 1300 years of history tucked away in the northern countryside of Hyogo Prefecture.
Enjoy strolling around this small hot spring town in a yukata (light cotton kimono) and geta (wooden clogs) while taking in the relaxing cozy atmosphere of bygone days.
By the way, those with tattoos are more than welcome to come and enjoy the relaxing waters of any of Kinosaki's seven public hot springs!

On your way to the hot springs at Kinosaki, stop and take a walk through Genbudo Park, an geologically-rich area part of the San'in Kaigan UNESCO Global Geopark housing basalt caves with over 1.6 million years of history.
Entrance to the park is free!
After your walk, take a breather while visiting the nextdoor Genbudo Museum and rest your feet at the museum cafe.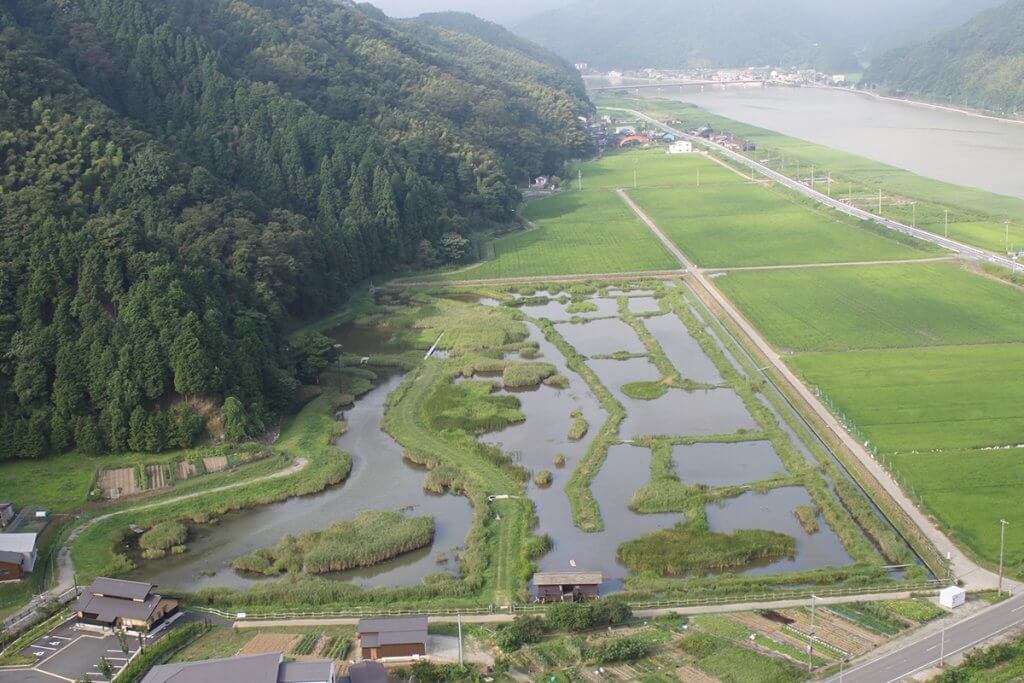 While in Toyooka, take this rare opportunity to view the Oriental White Stork at Hachigoro Toshima Wetland.
Once extinct from Japan's skies, the Oriental White Stork has been reintroduced back into the wild and has since been making a comeback in numbers thanks to the various sustainability efforts of Toyooka's citizens.
Fun fact: "Hachigoro" is actually the name of an Oriental White Stork who flew all the way from China to these wetlands!
Interested in visiting? Here's a PDF version of the Choi Kanko Bus schedule!
We hope to see you in Toyooka!