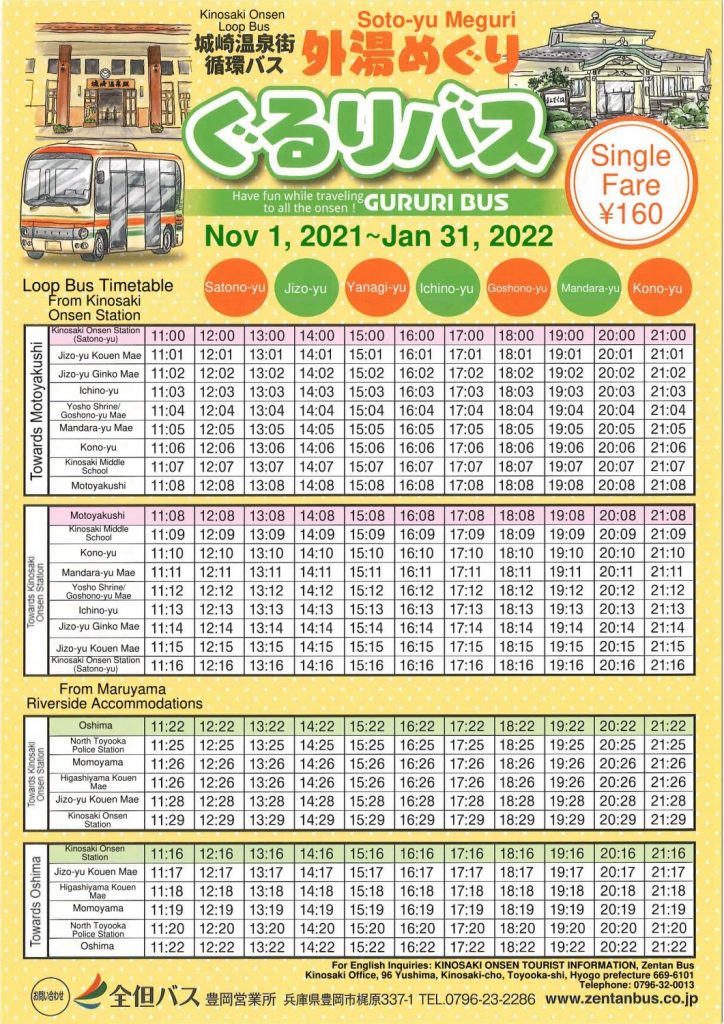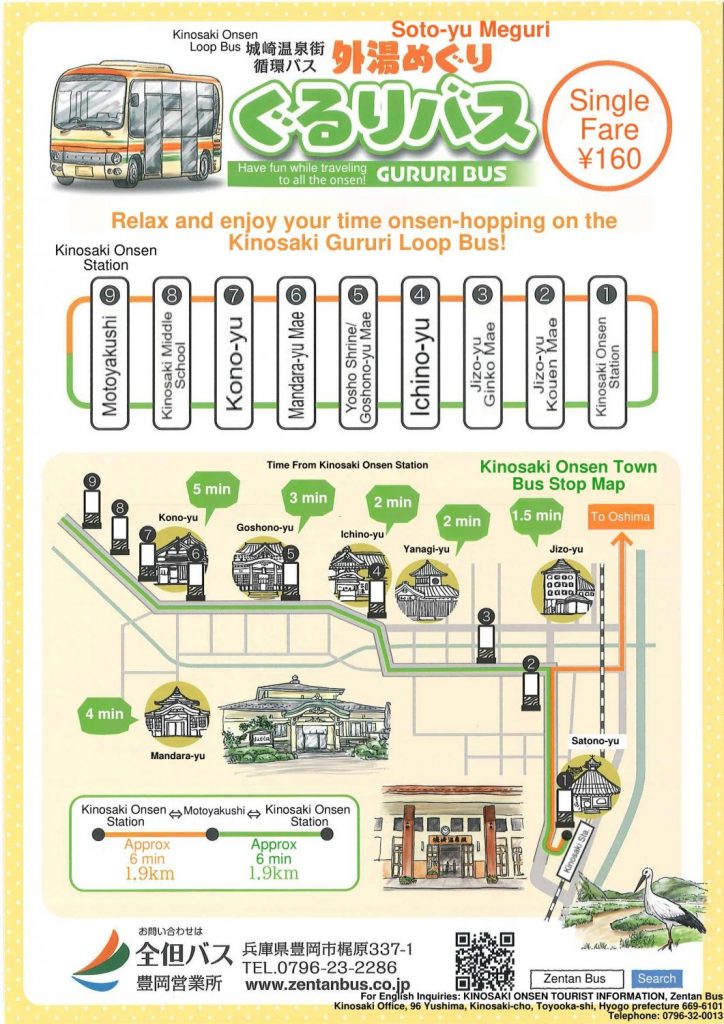 Calling all hot spring lovers! Zentan Bus, Toyooka's local bus provider, is running limited-time special loop routes on the "Gururi Bus" from November 1 of 2021 to January 31 of 2022, encompassing all of Kinosaki's seven public hot springs. While Kinosaki is a completely walkable hot spring town, visitors might be inclined escape from the chilly winter weather as they travel from one hot spring to the next.
Hot spring goers can hop on the Gururi Bus at any of the stops on its routes for a flat fee of 160 yen per ride. Stops include Kinosaki Onsen Station, Oshima, and nearby all seven public hot springs.
The perfect cozy getaway for winter, take a rest at Kinosaki Onsen! Check out Kinosaki's Gururi Bus PDF Schedule here.
We hope to see you this winter!